10 Days in Italy | 5 of The Best Itinerary Ideas for an Amazing 10 Days in Italy
Italy often tops the list of best European countries to visit for a variety of reasons. The country has made huge contributions to the world of art, architecture, food, culture, and more! Many locations throughout Italy are considered iconic and are recognizable by people throughout the world. If you are planning a vacation to Italy and you don't know where to start, read on to discover some ideas for itineraries that will make your 10 days in Italy one to remember.
The Italian Greatest Hits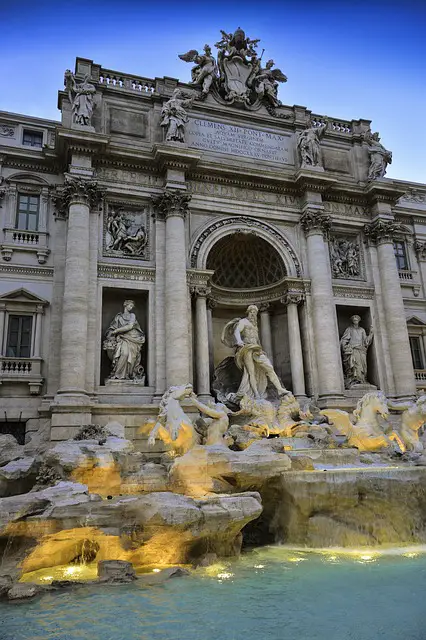 If you're visiting Italy for the first time, you might not know where to start. It's tempting to fit everything you possibly can into your travel plans. While that may not be possible, there are definitely shorter itineraries you can try that will cover many of the most iconic locations throughout Italy.
Sample Itinerary:
Things to Do:
Tour the Colosseum in Rome – this oval amphitheater dates all the way back to 70 or 80 AD, and is the largest amphitheater ever built.
Toss a coin in the Trevi Fountain in Rome – according to tradition, if you toss a coin in with your right hand over your left shoulder while your back is to the fountain, you will visit Italy again.
Drive a Vespa – anywhere. This iconic Italian mode of transportation is popular and easy to use. You can often rent one and zip around the historic cobblestone streets.
Tour the ruins of Pompeii – this ancient city was buried in ash when Mt. Vesuvius erupted in 79 AD. The city was remarkably preserved under the layers of ash and debris, and archaeologists have been able to learn a lot about the culture and daily life of the people who lived there
Travel by gondola in Venice – this historic city is unique as they do not allow most cars in the city limits. A favorite way to travel is by gondola – a traditional Venetian rowing boat!
A Pop Culture Tour of Italy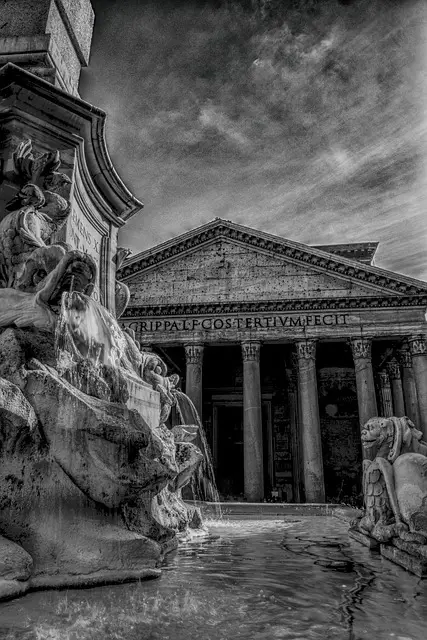 Italy is a beautiful and picturesque country! There are wonderful mountains, beautiful sparkling lakes, and historic cities with thousands of years of charm and culture. It's no wonder that artists the world over have taken notice and incorporated parts of the culture into their work. Some even set their movies, television shows, or video games in some of Italy's greatest sites. This itinerary covers some pop culture highlights in Italy that are sure to impress the pop culture enthusiast in your life.
Sample Itinerary:
Things to Do:
Stroll the streets of Rome and see the very same places that were featured in movies like The Lizzie McGuire Movie, Angels and Demons, Roman Holiday, and Eat Pray Love.
Tour the famous ancient catacombs that are pictured in the film Indiana Jones and the Last Crusade.
The video game Assassins Creed II is set primarily in Italy, and players in the game can explore the streets of both Venice and Florence, and explore historic sites such as the Basilica di Santa Maria del Fiore. You can see the real thing when you visit Florence.
Many movies are also inspired by the historic waterways of Venice. Some of the final scenes of the 2006 James Bond movie Casino Royale were set in and filmed in Venice.
In Florence, you can stay in the room from the 1985 movie, A Room with a View. It is room 414 in the Hotel degli Orafi
Italy for the History Lover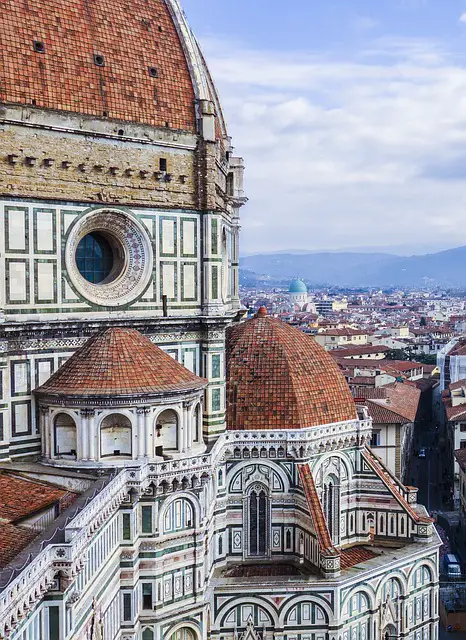 Italy is a country with incredible historic monuments and sites. Thousands of years of human history are present throughout Italy's many castles, fortresses, and unsuspecting historic sites that are part of Italy's many cities and towns.
Sample Itinerary:
Things to Do:
See the Pantheon in Rome – this impressive structure was the largest freestanding dome in the world for many years
Visit St Peter's Basilica and the Sistine Chapel in Vatican City
Tour the ruins of Herculaneum and Pompeii – two of the cities to be destroyed and buried by the ash of Mt Vesuvius after the 79 AD eruption.
Learn about those who study the past at the Naples National Archaeological Museum. This museum is an artifact in itself: it is a converted 17th century palace!
See the Leaning Tower of Pisa. This freestanding bell tower is a popular photo destination, but it is a historic structure as well. Construction started in 1173.
Italy's Lake District: For a Relaxing and Romantic Retreat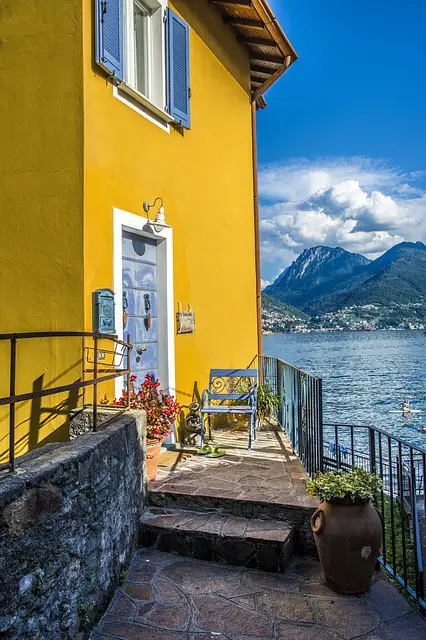 Italy's Lake District is located in the northern part of the country. It has been an incredible and popular travel destination for centuries, and to this day many people visit to take advantage of the peace and beauty the region offers.
Sample Itinerary:
Things to Do:
Walk the grounds of Castello Sforzesco in Milan and imagine what life was like at this 15th century castle.
See a show at La Scala opera house in Milan – this historic opera house has been operating since 1778.
Travel by funicular railway – you can head up to Brunate, a small town where you can get incredible views of the beautiful Lake Como and the surrounding area.
Stay the Grand Hotel Tremezzo – this beautiful historic hotel perched on the edge of Lake Como has been a popular getaway since the early 1900s.
Verona is famously the location of Shakespeare's popular tragic romance, Romeo and Juliet. You can visit the Basilica di San Zeno Maggiore, a real cathedral where the marriage of the titular character of the play are meant to get married
An Italian Food Experience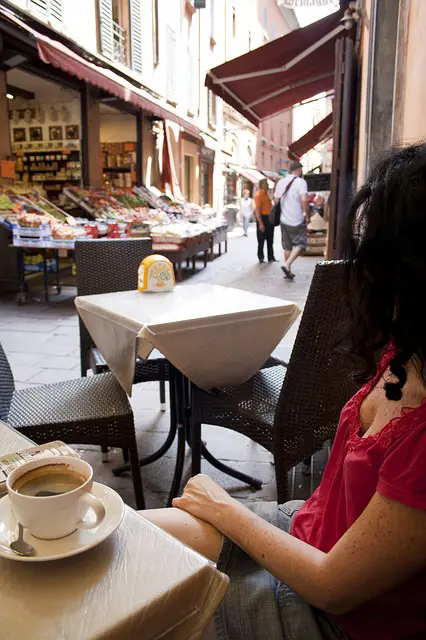 Italy is known for many things, but one of the most famous parts of Italian culture that you may already be familiar with prior to your visit is the incredible food! From delicious pasta and pizza to sweet granita or gelato, you'll be able to find something in Italy that suits your palate.
Sample Itinerary:
Dishes to Try:
Sample pizza in Naples – the birthplace of the dish! You can even eat it at Antica Pizzeria Port'Alba, which is widely believed to be the world's first pizzeria.
Try Cacio e Pepe – this pasta dish is tossed with pecorino romano cheese and black pepper. It might sound boring, but it's a delicious and beloved local dish for a reason!
Savor pasta bolognese in Bologna – it will be referred to as a ragu in this area
Indulge in arancini in Palermo – these fried risotto balls are filled with meat, peas, and cheese
Taste granita in Palermo – this semi-frozen treat is similar to an Italian ice. It's often served for breakfast, but is a great dessert as well!
Need help planning a 10 days Italian vacation?

Want to plan an Italian trip and visit multiple destinations throughout the country but don't know where to begin? If you find this type of multi-city Europe trip planning to be too complicated to plan on your own, we're here to help!
At MultiCityTrips, multi-destination travel and complicated itineraries such as multi-city, multi-country European vacations such as an Italian trip to multiple cities all in one trip are our specialties. Contact us today to learn more about how one of our experienced travel experts/destination specialists can personalize your multi-city European trip and craft the best vacation package (with the best Italian itinerary of course!) at the best price.
Don't want to start from scratch and need some trip inspiration? Check out our marketplace for customizable pre-designed packages available right now for many amazing in Italy and other destinations in Europe.
To learn more about how our process of trip planning works in detail, please see our "How It Works" page or check out our video on "How to Plan a Multi-City Trip to Europe in  5 Easy Steps"  here.
Have questions for us? Schedule a FREE Call with us here or contact one of the travel experts/destination specialists at [email protected], call/text us at (888)223-2316 today