WHAT TO EXPECT AT EACH STEP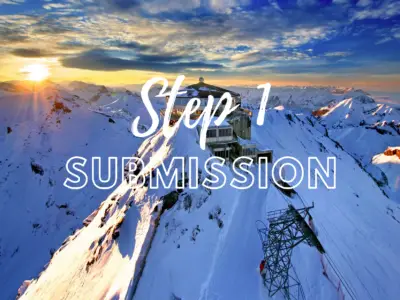 SELECT YOUR PLAN & SUBMIT A QUESTIONNAIRE
If you would like your custom vacation package created from scratch, select our "Custom Trip Planning" option. If you have an idea of where you would like to go, take a look at our pre-designed package deals in our "Marketplace" first as there may be something already crafted and ready to go. Don't worry, though, all of our pre-designed packages can be customized as well.
Next, complete our short travel questionnaire to help us understand your timeline, traveling needs, preferences, and budget. At the end of the questionnaire, select a date to review your proposal, make a payment based on your planning option (Standard or Luxe), and click "PLAN MY TRIP".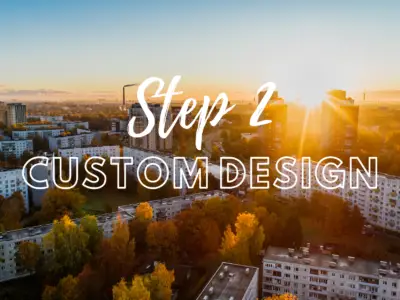 CUSTOM TRIPS CRAFTED BY EXPERTS
Your multi-destination expert crafts your trip proposal based on the information you share with us during the submission process. This is a great starting point to discuss every aspect of your trip, which can then be further customized from there.
Your proposed itinerary includes city/country route planning (for pre-designed packages, the proposal will be based on what is already included in the package, but can be 100% customized from there), proposed flight, best airport transfer options, accommodation in each city/country, the best transportation options between cities and the estimated total cost of your trip.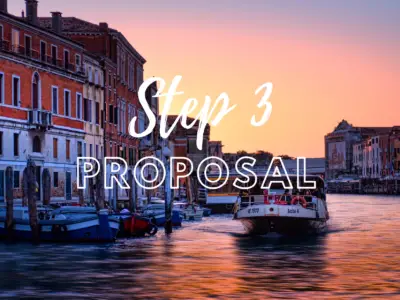 PROPOSAL & REVISION
At our scheduled date and time, we share your itinerary proposal with you via email or both email and call (depending on what you selected as the contact preference during submission). We will then allow you to make unlimited revisions to your itinerary until you are 100% happy with it. We then further personalize your daily plan to include the best things to see, do, eat, and drink in each city/country.
To make the most of your time, prior to our meeting, you will receive links to completely secure documents such as passport authorization, credit card authorization, and travel protection forms that must be completed in order for us to proceed with the booking process on your behalf.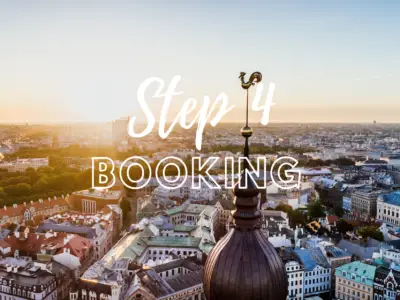 APPROVAL & BOOKING
Take a final review of your itinerary, which includes your entire trip proposal and the total cost. Once you are comfortable with everything you see, and all the required documents have been received, you will confirm your approval via email and we will proceed with the booking process.
We make all your bookings directly with suppliers, and confirmation of your bookings will be sent to you. Please double-check and confirm, via email, that all traveler names, destinations, dates etc. are correct. This is your final opportunity to review any terms & conditions related to future changes or cancellations for each booking.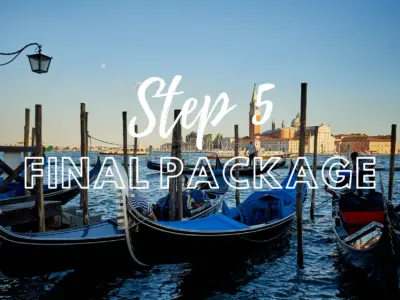 FINAL PACKAGE & TIME TO TRAVEL!
Your final package includes a customized daily itinerary, all booking confirmations, e-tickets, a travel checklist, plus useful travel information about the destinations you'll visit.
The exclusive itinerary we created and shared with you throughout the process will be finalized, and, thanks to our amazing all-in-one travel technology, will contain everything you need for your trip! It can be viewed and access via the web, email, tablet, mobile phone and your private app. It can also be downloaded to view offline.