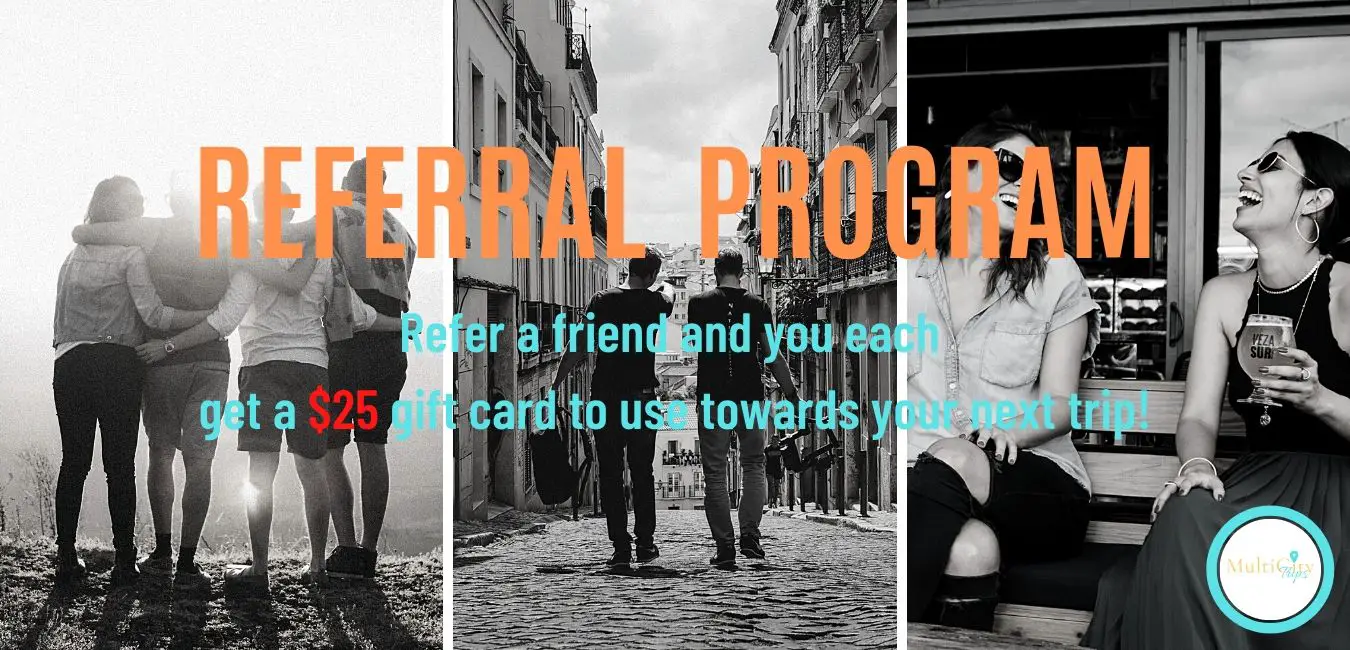 STEP 1
REFER A FRIEND
If you enjoyed your journey and travel booking experience with us, it would mean the world if you shared the love with anyone who might have similar travel needs for their upcoming trips! Invite them to visit our website to learn more, or get them to contact us directly via chat, email, contact form, or telephone if they have any specific questions.
Don't forget to tell them how they get a $25 reward, which they can redeem against their next trip, just by mentioning your name!
STEP 2
REFERRAL SUBMISSION
We're here to help answer any questions your referral may have.
When they are entirely comfortable with all the information they've received and are ready to progress their booking using one of our services, they just need to enter your name and/or email address in the referral section during the submission process. This is a simple but critical step; it is required for both you and your referral to be eligible for the reward.
STEP 3
RECEIVE REWARD
Once we review and confirm your referral eligibility, you'll be sent a $25 eGift Card, and your referral will also receive $25. We'll send this via email on the next payout cycle, which is scheduled for the 15th of each month.
The $25 payout is per trip, which means that if you refer multiple friends, and let's say they book four separate trips before the 15th of the upcoming cycle, your total gift card amount for that period will be $100, and each of your friends will receive $25.
NOTE:
Please note that if your name or email address is not mentioned during submission, it must be confirmed to us via email by the referee within 48 hours of submission to qualify for the incentive.

The eGift Card can be used towards the service fees for our custom trip planning or pre-designed package trip planning options. It can also be used towards the Insider Club membership annual subscription cost.