HOW IT ALL STARTED
My name is Ketsarin Stone, or Kate as my friends and family know me. Traveling has been my passion for as long as I can remember. I was born and raised in Thailand and lived there for 20 years. I traveled around many countries and destinations across the world before finally settling down in the US many years ago.
I vividly remember my first trip out of the country – it was my first time on a plane, in fact! It was scary but I convinced myself to do it. I wasn't heading to just one destination either, it was a multi-city trip. In fact, it was a multi-country and multi-continent journey!
My first stop was Korea, where I spent a few days before flying to Canada to visit the thriving cities of Vancouver and Calgary in Alberta. Banff National Park is one of my favourites to this day. I ended up living in Calgary for three months. In short, my first trip changed my entire life. I no longer feared traveling but saw it as a source of excitement that fueled my desire to see and explore more of the world.
EARLY YEARS
I spent the last 17 years in corporate America as a Human Resources/Total Rewards professional at a large pharmaceutical company. While I really enjoyed my job, travel was always on my mind. I would pack up and jet off whenever I had an opportunity to do so! What would I do when I'm not traveling? I would be planning it! Sometimes I'd plan for my own future trips, or many times it would be for others.
It wasn't until April 2017 that I had an opportunity to relocate to Germany. It was during this time that I realized traveling isn't just a hobby or a passion, it's a way of life. Long weekends in different European cities quickly developed into an obsession, and I embarked on regular multi-city trips as a solo traveler.
I'm so fascinated by the array of cultures, languages, food and people I've met on my travels. It hasn't just been beautiful sights and great food that I discovered on each of my journeys, though. My trips opened my eyes to new perspectives and gave me the opportunity to understand my own mind, the people around me and the diverse cultures I was immersed in. It built my confidence and shaped me into the person I am today.
If being in a new place gives you that 'once-in-a-lifetime' feeling, imagine multiplying that by visiting numerous destinations in one trip!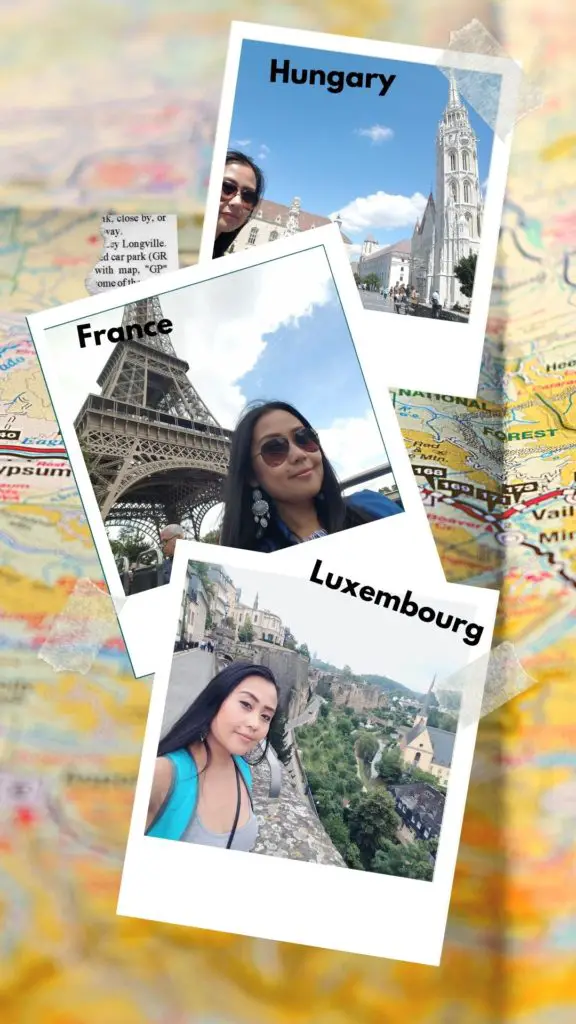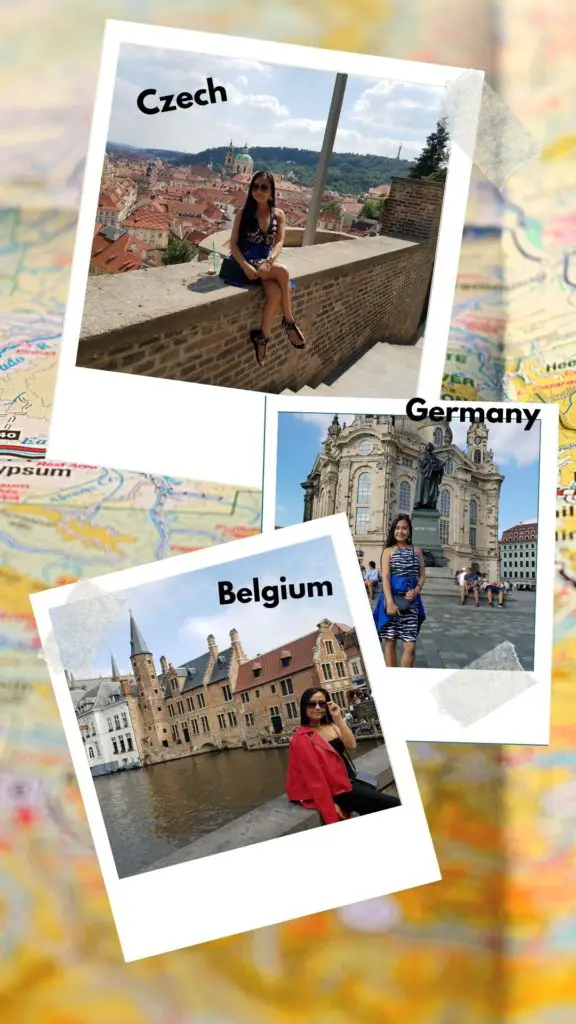 MY MULTI-CITY TRAVEL EXPERTISE
Having explored so many European destinations myself, I have become very familiar with all the types of intercity/country transportation types throughout Europe, including flights, which airports to fly into and what options make sense for non-stop or one-stop flights. Most importantly, I learned where to look and when to book to help get the best savings! Knowing exactly what mode of transport to use allowed me to have flexibility, be time-efficient and save money from one city to the next.
When it comes to accommodation, you name it and I have tried it! From hotels, B&B's to Airbnb, apartments to hostels, motels to guest houses and even a 5-story tower, I've stayed in a huge variety of accommodations across the world. Location is key. I will only stay somewhere if it's in a prime location with easy access to transportation, local sightseeing and the city center.
Those who know me have complimented me on my ability to find good deals; combine that with my first-hand knowledge of multi-city trip planning and people felt they could trust my recommendations. But how could I help other people benefit from my expertise? I loved the idea, but I didn't know how best to share what I know.
THE TIPPING POINT…
One evening, I was asked again to help with a friend and her family's trip planning to Europe. She has a 14-year-old son and it would be his first time travelling to Europe. They didn't know where to visit and welcomed any recommendations for their 9-day vacation.
With my knowledge of the best deals and places to stay, I managed to find them a trip which suited their interests and cost far, far less than they had previously been quoted or had found themselves. The flights I booked were also much better suited to their trip!
THE "FOUNDED" MOMENT
After I finished planning the trip for my friend and her son, I was asked to help another group of six planning a girls trip to Europe. I began to see a recurring pattern; they too saw Europe as their dream destination, but they were overwhelmed at the complexity of trip planning.
Long story short, I took care of their trip from end-to-end within the same day. They got the best deal for their trip and an itinerary made especially for them. Things came so naturally to me.
I realized THIS is how I could best share my travel expertise and help more people with what I know. I felt that many independent travelers would benefit from a service that could help simplify multi-destination travel, taking away the need to join an escorted tour.
What if travelers could get it all, exactly how they wanted their dream vacation to be, with the best deal possible? What if it can be done right here, right now for you and all you need is 5 minutes of your time? If multi-city traveling is easier, would we consider traveling more?
Fast forward a few months and MultiCityTrips was born to provide a solution to the questions I listed above. I believe that multi-destination travel to Europe or anywhere in the world can and should be simple, efficient and affordable for everyone. If the fear of the unknown, hassle, time limitations of work, or maybe even the high cost of traveling has kept you from exploring wonderful destinations in the past, we can work together to change that.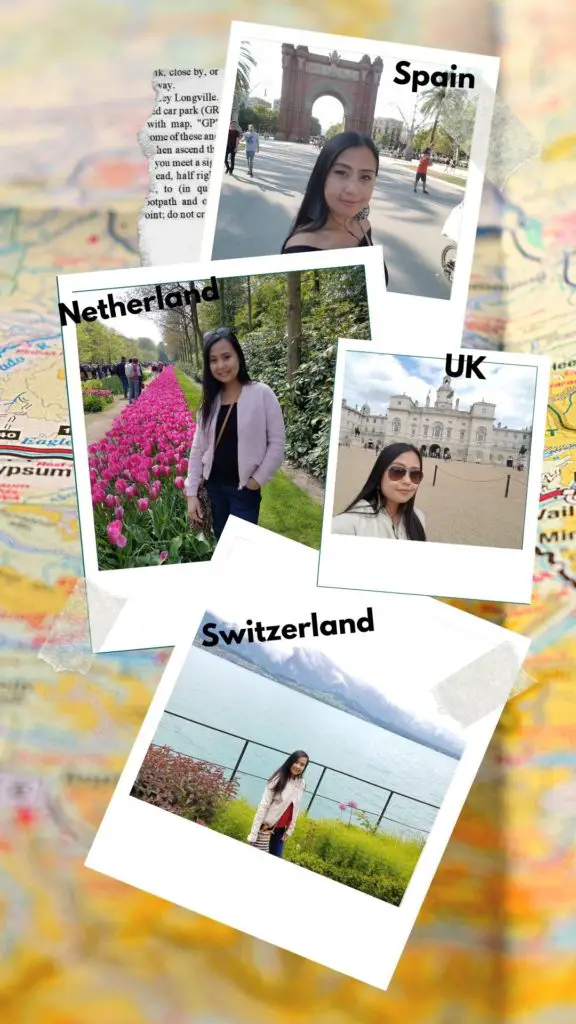 TURNING MY VISION INTO A REALITY…AND WHERE THINGS GET FANCY 🙂
Unlike other travel sites you may have experienced before, journeys at MultiCityTrips are created in the exact way I plan my own travels, which means every travel package deal you find here is crafted from a traveler's point of view. I want the freedom and flexibility to explore without the need for escorted or group tours. Most importantly, I want authentic travel experiences without anyone telling me where I should be or when I should do it. I envision MultiCityTrips to provide the maximum value to like-minded independent travelers who prefer authentic and fully personalized traveling experiences just like myself.
We'll craft your package deal using our travel industry expertise, but you'll be able to fully customize your trip, so you always have full control of your journey. I also think that pre- and post- journeys are just as important as our in-destination experiences.  After all, the most complicated and expensive part of any international trip (especially multi-city trips) is finding that perfect flight. If you get it right, the rest of your trip is so much easier to plan and your overall journey will be much more enjoyable. This is why each of our package deal is ALWAYS inclusive of airfare too!
To help turn the rest of my vision into a reality, MultiCityTrips has the best integrated travel technologies that make every step of the process, from submission, custom itinerary planning, and secure booking to receiving your final package, as simple and efficient as possible.
To make all of this possible, we've established partnerships with 250+ suppliers, wholesalers, 3rd party aggregators and airline consolidators who specialize in flights, cruises, accommodations, transportation, activities and more within Europe and other destinations around the globe. This enables us endless possibilities for customizing your multi-city experience at the best price.
You have my word that MultiCityTrips will never create a package deal that we wouldn't love to book ourselves.
SO…WHAT IS YOUR TRAVEL STORY?
Now that you know about me and the story of MultiCityTrips, let's hear about yours. Haven't traveled much lately? Ready for a trip… a multi-destination one? Well, you've come to the right place, because at MultiCityTrips, we don't just create awesome vacation deals, we craft lifetime memories, one multi-destination journey at a time.
Happy Travels!
Ketsarin 'Kate' Stone, Founder
……………………………………………………………………………..
P.S.: Here are some of my personal favorite solo multi-city trips & routes I planned (and took) over the years that you might like. I will be sharing my travel stories and the photos I took during these trips with you and our "Travel Community" as well as in the "Magazine" & "Inspiration" sections.
If you are interested in following my path and taking the same or similar routes, I will personally craft your package deal and plan the entire trip for you. Please make sure to mention "Kate's Favorite Trip" and the route you are interested in on the form during the submission process and I will be in touch. Please note that you will need to select the "Custom Planning" option for any of these trips.
15 days in Germany, Luxembourg, Belgium, Czech Republic, Italy
Cities: Luxembourg > Brussels >Bruges >Ghent > Berlin >Dresden >Prague > Venice
7 Days in Germany: The Hybrid Land and River Cruise Experience
Cities: Frankfurt > Heidelberg > Mainz > Rhine River Cruise Day Pass: with its numerous beautiful castles, endless vineyards, the Loreley and much, much more. This is a fantastic alternative to rail travel while viewing the Rhine Valley from its best vantage point – the Rhine itself! > Cologne
14 days in Germany & France/The Christmas Market Experience
Cities: Speyer > Koblenz > Cologne > Strasbourg > Colmar > Mainz > Wiesbaden
7 days in Switzerland/Swiss Alps Experience
Cities: Zurich > Burn > Thun> Interlaken> Grindelwald> Jungfraujoch
14 days in Portugal, Spain and Italy,
Cities: Lisbon> Sintra> Cascais >Barcelona > Rome> Ostia>
9 Days in Austria and Germany
Cities: Salzburg > Hallstatt > Munich >Neuschwanstein Castle > Nuremberg
14 days in Italy and Switzerland
Cities: Rome > Florence > Milan > Lake Como (Bellagio, Varenna,Cadenabbia and Menaggio) > Lugano
7 days in Austria and Hungary
Cities: Vienna > Budapest