SIMPLE & TRANSPARENT
Our planning options and pricing are both transparent and straightforward.
We charge a flat rate per day of your trip for our Custom Trip Planning service or a one-time, flat rate per trip for Pre-Designed Packages for up to 4 travelers traveling together on the same journey. Within each planning option, you can choose a comfort level of Standard, or go in style with Luxe.
Learn more about why we charge a "planning fee" and how we're able to reduce the overall cost of your trip by up to 50% or more with this approach!
The planning fee allows us to fully focus on you and your travel needs. It's the key reason we're able to reduce the overall cost of your dream trip by up to 50% or more compared to DIY and other vacation package options out there!
If you are familiar with travel agent and commission-based models, you might already realize that we're quite different from that…and choosing the fee-based approach is one of the reasons why.
MultiCityTrips is not driven by commission or markups whatsoever. We create trips the same way we would create our own, and we would never create a package that we wouldn't love to book ourselves. The planning fee approach allows us the freedom to offer more value to you and your trip, all while reducing the cost significantly compared to a commission-based model.
Here is how a fee-based approach benefits you and why we decided to use one:
Our packages are 100% tailor-made and crafted in house, not pre-packaged trips put together by other providers. Our travel experts choose the most relevant products for your trip, which we source and book directly with suppliers on your behalf. There are no middlemen or mark-ups, so the price we see is what we present to you. Nothing more. The packages sold by travel agents are typically more expensive because there are multiple mark-ups.

We love transparent pricing, so we share the breakdown of how much each travel component costs. This means you'll know how everything adds up to the total cost of your package. Being transparent is as important to us as we know it's important to you. With travel agent and commission-based models, you typically can only see the total price of the packaged trip.

We provide maximum flexibility and customization of your trip. We work with your schedules, budget, preferences and handpick what is best for your travel needs and interests. We do not operate on a limited portfolio, meaning we can customize anything. We can book any activity, hotel, driver, and can personalize your travel to the finest detail. With travel agent and commission-based models, there is limited or no customization because it's typically a group trip where you can buy spot(s) on an existing tour, scheduled to depart on a specific date.

Our travel experts/destination specialists can provide direct end-to-end support based on the destinations selected for your trip. Only experienced multi-city travelers with first-hand knowledge of the destinations we offer craft your vacation package. With travel agent and commission-based models, you typically work with the same travel agent regardless of the destination.
Our fee is starting at just $49/day for custom trip planning for 30 days or longer trips, $65/day for shorter length trips, and $495/trip for pre-designed packages for up to 4 travelers. We would like to be upfront about any cost associated with your trip so you can make an informed decision as to whether MultiCityTrips is right for you.
Total Package & Price Comparison: our packages (planning fee-based) vs. other packages (commission-based)
Let us break this down for you using example deals we found recently on two popular package deal sites. You'll see what's included in those deals and their bottom line prices vs. our prices for the exact same products.
6-Night Central Europe Multi-City Vacation
3 Countries/3 Cities:

Budapest (Hungary), Vienna (Austria), and Prague (Czech Republic)
This deal is in October with a round-trip from/to JFK (NEW YORK). Price is per person, based on 2 travelers. Includes airfare, airport taxes, transfers, hotels, rail fare, tours, and daily breakfast.

The Package Deal Includes:
Round-trip economy class airfare into Budapest (BUD), out of Prague (PRG)
Private round-trip airport transfers
2 nights in Budapest at the Star Inn Hotel Budapest Centrum
Budapest Ideal City Tour (4 hours)
Standard-class rail ticket from Budapest to Vienna
2 nights in Vienna at the Novum Hotel Prinz Eugen
Vienna Historical City Tour with Schonbrunn Palace (3.5 hours)
Standard-class rail ticket from Vienna to Prague
2 nights in Prague at the Hotel Belvedere
Grand City Tour of Prague (3.5 hours)
Breakfast daily
THEIR PRICE: $2010/person (DIY)
OUR PRICE: $1,231*/person. Includes a fully personalized experience, 100% custom trip planning with tailor-made daily itinerary, booking services, and in-destination support as part of your package deal.

*This comparison deal is based on one of our pre-designed packages. The price displayed already includes the $495/trip pre-designed planning fee.
For a group of 4 travelers, this trip will cost you a total of $8,040. With us, your total cost is only $4,926 so you saved over $3,100 on this deal!
9-Night Europe Multi-City Vacation
3 Countries/3 Cities:

London (England), Paris (France), and Rome (Italy)
This deal is in September with a round-trip from/to JFK (NEW YORK). Price is per person, based on 2 travelers. Includes international airfare from the US and airfare within Europe, airport taxes, transfers, 3+ star hotels, and rail fare.
The Package Deal Includes:
Round-trip economy class airfare into London and out of Rome
Hotel for 3 nights in London
Eurostar Train from London to Paris
Hotel for 3 nights in Paris
Flight from Paris to Rome
Hotel for 3 nights in Rome
THEIR PRICE: $1799/person (DIY)
OUR PRICE: $1235*/person. Includes a fully personalized experience, 100% custom trip planning with tailor-made daily itinerary, booking services, and in-destination support as part of your package deal.

*This comparison deal is a package we created using our custom planning option. The price displayed already includes the $65/day custom planning fee(in this case, a total of $650 for a 10 days/9 nights trip).
For a family of 4, this trip will cost you a total of $7,196. With us, it's only $4,940 or you saved over $2200 on this deal!
You love good deals - so do we! Read about our package deals and why we're better option for your next trip!

There are some good vacation package deals out there. What's wrong with them?
You may be familiar with the mega-search engines for travel booking,  but you pretty much have to search and create a package on your own. Then, the cost of everything pops up at the end and is most likely much more than what you'd hoped for. You don't know if you're getting a good deal or not when choosing this option.

You might also be aware of travel deal sites, which could list some enticing package deals. However, what you may not realize until later (or at all) is that they are advertising other companies deals in exchange for fees. Once you decide to go with that deal, you're then re-directed to their website. Different terms and conditions then apply. Stick with the offer and make no changes, and you get the deal, but sometimes, by the time you're ready to book, that offer is already gone because others have already booked it. You are then left with the next available option, which usually costs a lot more, and is a different deal than the one you had in mind.

Some online travel agency sites create and list their own deals, and you can further customize it or even create your package deal from scratch. But for efficiency, cost- and time-saving reasons, their systems are often designed in a way that takes away the human element of travel booking. While they might have travel agents available to assist, it's for booking purposes only. Everything is DIY nowadays. At the front-end, they rely on the Global Distribution System (GDS) to recommend offers on flights, hotels, etc., and you're left with an overwhelming amount of choices put in front of you. If you don't know the area you're staying in, this puts the onus back on the traveler to work things out for themselves.

What can seem like a good package deal at first is not necessarily the best value, and often includes some things but misses others. For example, many deals don't include airfare, which is often the most expensive part of the trip. If you want something more, you have to pay extra, a lot extra, plus you have little to no control in customizing it to fit your overall needs. In the end, we are adjusting our schedule to meet the deal, or else you have to pay a lot more.
At MultiCityTrips, we're experienced multi-city travelers and have first-hand experience in end-to-end planning. We craft our packages based on our traveling experiences because we've been through the process ourselves, many times. We know that it's not always about the deal; it's the experiences gained throughout our travel journey that matter most. It can't be just any travel product we choose; these products must meet our specific travel needs.
We know that international multi-city trips are both exciting and rewarding. They are, however, much more complicated to plan and can be overwhelming for those who are traveling to these destinations for the first time. Call us crazy for reversing what currently exists out there…but we think the best package deals should be created specifically to your needs, and everything you need should be included in that deal.
Why are we so confident with our offers, and how do we know we got you a good deal?
Well, first things firsts, it's because these deals are put together by real, experienced multi-destination experts who know every aspect of these types of trips inside and out. Our experts don't just understand your needs from a traveler perspective, but because many of us have lived there or spent a good portion of our time in these destinations. We bring an authentic perspective from a local standpoint to your trip.
The reason why we're so confident in our ability to present you with a good deal is the fact that before we reached this point, we tested 100+ packages from many vacation package deal sites. During the testing, we compared deals with ours, side-by-side, line-by-line, down to the exact date, time, and type of products and the results were fascinating. We found that we beat all deals with a better value package overall. For the same quality product offered in the package, our price is up to 50% lower.
Last but not least, our deals are possible because we have direct partnerships with travel suppliers, wholesalers, and airline consolidators who specialize in flights, cruising, accommodation, transportation, and activities within Europe. This gives us endless possibilities to customize your multi-city experience at the best price.
MultiCityTRUST
The ultimate list of services and support designed to make your trip the journey of a lifetime. It's MultiCityTrips' way of adding more value to your trip. We go the extra mile to thank you for placing your trust in us for your vacation(s)!
MultiCityTRUST is included in all of our custom planning packages. It includes:
100% fully personalized travel experiences with a daily customized itinerary

A designated destination expert to craft, book, and manage your entire trip

All booking and reservation services for your entire trip (both in your package and anything extra you might need such as restaurant reservations or other tours/activities)

Plan your entire trip in advance and book later when you are ready

A private travel itinerary and app to be used both online & offline

Complete peace of mind thanks to 24/7 in-destination support
SUBSCRIPTION & MEMBERSHIP OPTION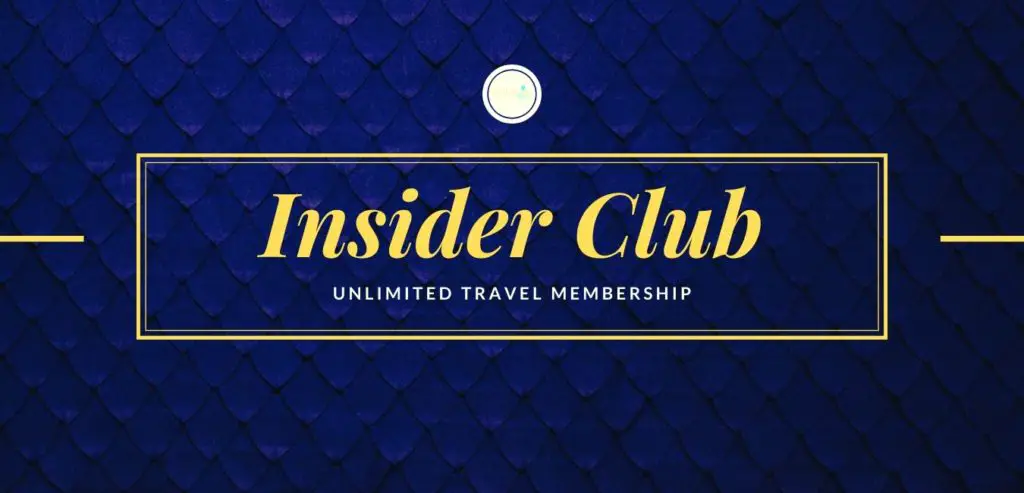 EXCLUSIVE TRAVEL CLUB MEMBERSHIP
Insider Club membership provides you with exclusive benefits, maximum value, and significant cost savings on our customizable vacation package deals. You'll also have access to trip planning for an unlimited number of vacations, whether you choose our Custom Trip Planning service or a pre-designed package from our Marketplace. You'll be able to utilize these exclusive benefits for an entire year, with trips to any destination around the world at no extra cost.
Note: MultiCityTrips' planning fee for a single journey, both Standard & Luxe, is non-refundable and is to be paid during the submission process. The cost of your trip is separate from this planning fee, and you will not be charged for your trip until the time of booking. Therefore, no payment is taken until you are completely happy with every aspect of your journey, your tailor-made itinerary, and the final cost of your private package deal.
For Insider Club members, there is no charge for planning fees for any of your trips when the length of each trip is 15 days or less. This includes our Custom Planning service or any of the pre-designed packages from our Marketplace. Your membership includes both Standard or Luxe comfort levels. To access your exclusive travel planning benefits, please click the" Insider Club Access" button.