Europe in January | 10 Best Europe Places to Visit in January
Europe is a beautiful place to visit throughout the year, and although you might be familiar with the exciting events that take place during summer or autumn, there are many fantastic things to do in Europe's many countries no matter when you visit. Of course you can enjoy the snowy landscapes, and go skiing or snowshoeing, but there are some organized festivals and other events that you may find interesting.
Read on to discover 10 of the best European places and events that you can experience in January
Hogmanay, Scotland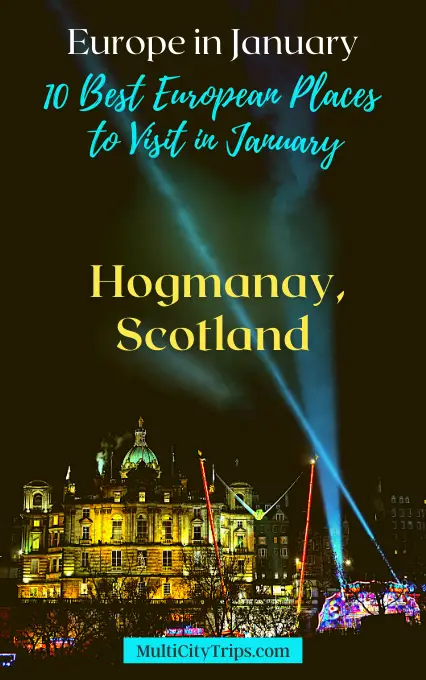 Although Hogmanay is the Scottish New Year's celebration, the large festival that takes place every year on December 31st consists of celebrations that often continue into January. There are many Hogmanay traditions that you may be able to see when you visit that have been a part of the country's culture since the 1600s, such as first footing. This tradition states that for good luck, the first person that comes into your home should be a dark-haired male. Although these customs are well-loved, there are some ways the celebrations have become more modernized. For example, every year there is a massive party in Edinburgh to celebrate the occasion. In fact, the 1996 celebration is noted in the Guinness Book of World Records as the largest New Year's Eve celebration in history, with just over 400,000 participants.
Monte Carlo Car Rally, Monaco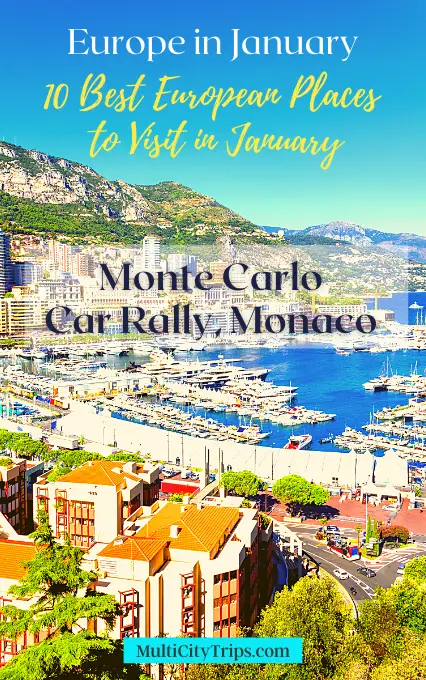 The Monte Carlo Car Rally was first created in 1911 by Prince Albert I as a way to promote tourism to Monaco. The excitement of the rally makes this a great event even for those who aren't fans of car racing. With the course winding through the historic streets of Monaco, you'll have an exciting view no matter where you are viewing from. Often considered one of the most challenging car races in the world, this rally is sure to be a memorable experience.
The Arctic Lights Festival, Norway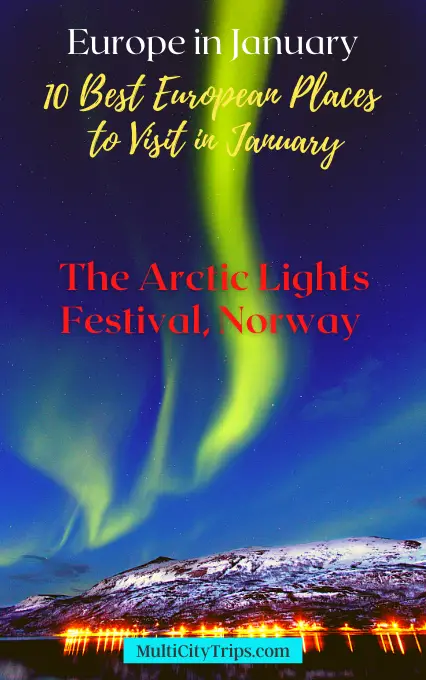 The Arctic Lights Festival has been taking place for the past 25 years. It's an eclectic blend of music and outdoor activities, such as cruises, from which you can experience the stunning natural beauty of the region. Whether you're interested in opera, ballet, or traditional jazz music you'll be able to find something you like here. Artists and performers come from all over the world to participate in this festival, and the total number of performances surpasses 500. Additionally, the festival also makes a point to feature local talent.
Snow Bike Festival, Switzerland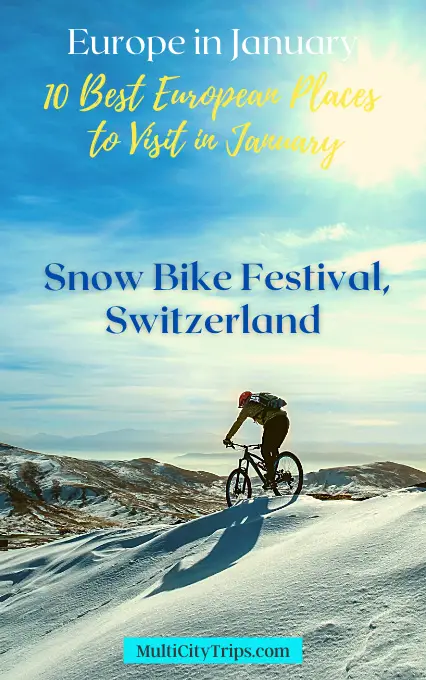 The Snow Bike Festival in Switzerland is a great place to go, whether you're a fan of watching or participating in bike racing. There are multiple events and challenges that vary in difficulty and no matter your skill or confidence level, so you'll be able to find something that's a good fit for you. They even host events for children so the whole family can participate in this festival. You can even rent a variety of bikes, from a run of the mill mountain bike to a Fat Tire machine.
Up Helly Aa, Scotland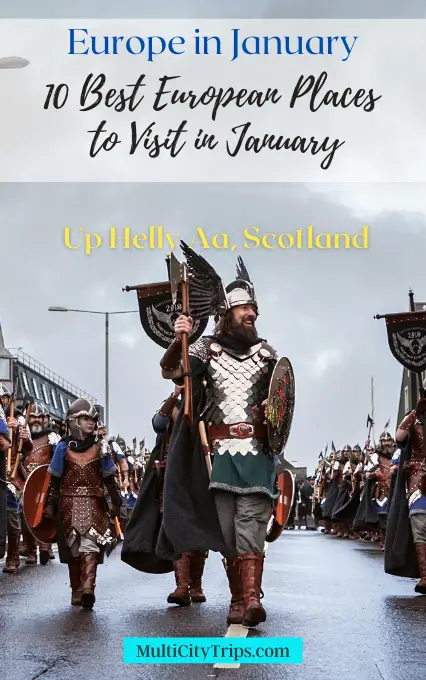 This unique Scottish festival traces its roots back to the 1870s, with the tradition of barreling, which involved dragging burning barrels of tar through the street. Naturally this caused some safety concerns, and subsequently alternative celebrations were proposed. The first official Up Helly Aa celebration took place in 1881, with a more orderly procession that concluded with a ceremonial. This procession is meant to celebrate the end of the Yule season, and the coming of the new year.
New Year's Day dive, the Netherlands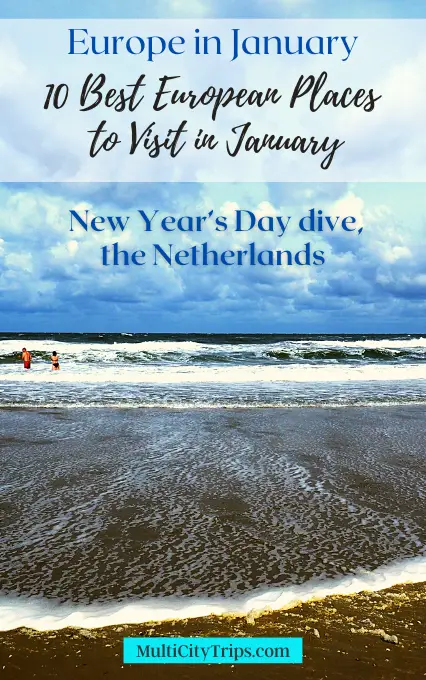 There are few traditions that entire countries' populations will participate in together and the New Year's Day dive into the North Sea in Netherlands is one of the most unique. This tradition has been held since the 1960s and the concept behind it is starting off the new year fresh. Scheveningen Beach usually attracts crowds of over 10,000 participants.
La Grande Parade, France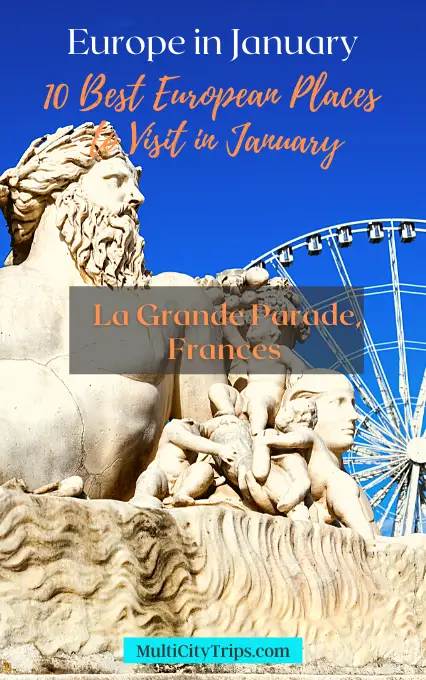 La Grande Parade is a New Year's Day tradition that takes place annually in the city of lights. The parade works its way through the city, and has all the staples of a carnival parade with brass bands and floats abound. The event also includes a series of performances held at the American Cathedral.
La Tamborrada, San Sebastian, Spain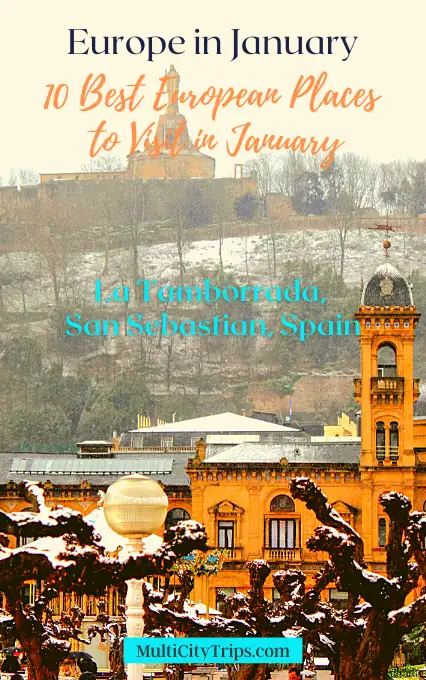 La Tamborrada is a festival that happens every year, starting at the stroke of midnight on January 20.  The origins of this festival date back to Napoleon's occupation of the area. His troops would bang drums to intimidate the people of the region while they patrolled, and eventually the women who lived there would defiantly bang on drums back at them in order to mock them. Today this festival symbolizes the resiliency of the people and the remembrance of the strength it took to overcome this difficult time.
Today the festival consists of 24-hours of celebrations, including drum parades. The festival has evolved consistently since its inception, and now includes features such as excellent food.
Snow and Ice Sculpture Festival, Belgium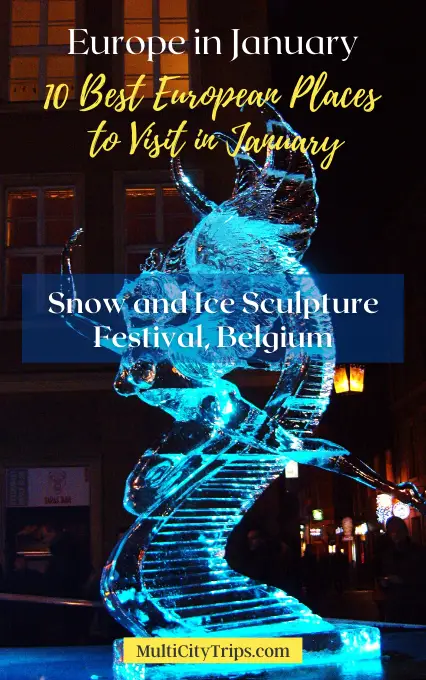 Although this festival initially begins in November, you can still come in January and experience the fantastic snow and ice sculptures without the holiday crowds. The sculptures presented here will also follow a theme – for example, in 2013 the theme chosen for the sculptures to follow was the Disney movie Frozen.
Kiruna Snow Festival, Sweden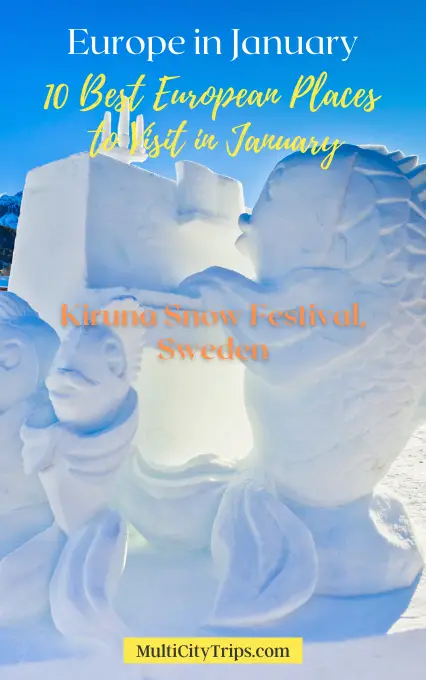 The Kiruna snow festival is the self-proclaimed world's coziest snow festival. Heald since the 1980s, this festival is a peaceful and inspiring way for the people of Kiruna to celebrate the winter season and the good times ahead. The festival contains a huge variety of interesting events, such as the snowblower world championships. You can also experience painting, ice sculptures, and dogsledding. This event is also family friendly and if you're traveling with children there are also events that are designed to suit them as well. The focal point of the festival is the international snow sculpture competition which draws competitors from all over the world.
Need help planning a trip to Europe in January?

Want to plan a trip to Europe in January but don't know where to begin? If you find this type of multi-city trip planning to be too complicated to plan on your own, we're here to help!
At MultiCityTrips, multi-destination travel and complicated itineraries such as a trip that include visiting multiple cities, countries throughout Europe during a specific time of year are our specialties. Contact us today to learn more about how one of our experienced travel experts/destination specialists can personalize your multi-city European trip and craft your European vacation package (so you can experience the best of Europe in January) at the best price.
Don't want to start from scratch and need some trip inspiration? Check out our marketplace for customizable pre-designed packages available right now for many amazing destinations in Europe.
To learn more about how our process of trip planning works in detail, please see our "How It Works" page or check out our video on "How to Plan a Multi-City Trip to Europe in  5 Easy Steps"  here.
Have questions for us? Schedule a FREE Call with us here or contact one of the travel experts/destination specialists at [email protected], call/text us at (888)223-2316 today