5 Best Wine Destinations in Europe You Must Visit
Are you looking to make your Europe trip feel more exclusive? Do you want to get off the beaten tracks but still connect with the European vibe? If so, then you should embark on a wine trip in Europe. Not only is the wine in this continent diverse and delicious, but it also has a distinct wine culture that allows you to experience wines in a more fulfilling way. If you are looking for ideas for some of the best wine tasting experiences to consider for your next trip, we have compiled 5 of the best wine destinations in Europe for you here. Happy wine tasting!
1.   Tuscany, Italy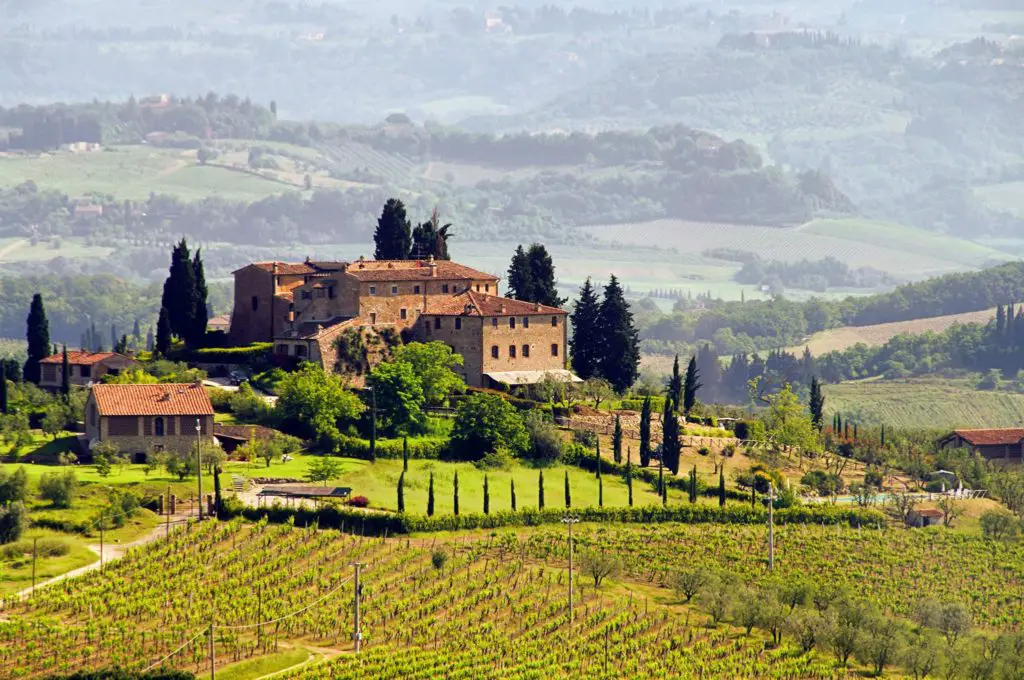 Photo credit: Vicenza Family and MWR
Tuscany is one of the best wine destinations in Europe. You can travel north to south and east to west and come across wine regions that seem more remarkable than the previous. A few of the most popular European wine destinations in Tuscany are Bolgheri, Montalcino, and Montepulciano. Each of these points has a unique way of preparing the delicious grape beverage everyone loves. There are innumerable wines present here, from acidic and fruity to dry and full-bodied to white. And the best part is that in addition to excellent wine, Tuscany has remarkable nature and architecture.
So, while you are on your wine trip, make sure that you take advantage of this opportunity and go exploring. You should plan to visit Mugello, Chianti, and the Maremma area to take in some breathtaking natural sites and Campanile di Giotto, Duomo di Pisa, and Basilica Della Santissima Annunziata to view stunning architecture.
2.   Eger, Hungary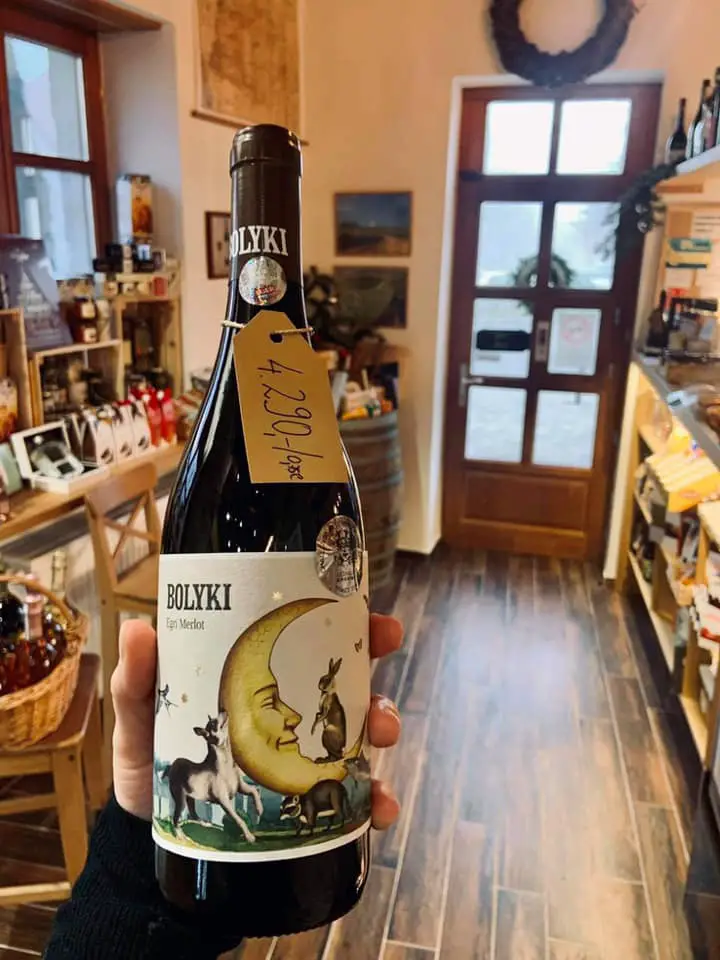 Photo credit: Livinum Delicatus Borpatika – Wine Shop
If you are embarking on a wine tasting trip across Europe, Eger should be on your list. Regarded as Hungary's prime wine region, Eger has viniculture that dates back to 1000 years. Naturally, the wine in this city is extremely evolved and is deemed as being superior. Eger specializes in Red, White, and Chardonnays and has over two-hundred producers. Most of the vineyards here are open 24/7, 365 days a year, with extremely warm and welcoming owners. Producers are happy to chat with visitors and inform them of their wine-making philosophies and procedures.
Although there are several vineyards and wine tasting spots in Eger, the Valley of Beautiful Women is perhaps the most special one. You literally descend into a green valley with more than twenty-four wine cellars carved into mountainous rocks. Along the descend, you will find several restaurants and bars with wine tasting and snacking opportunities. Since Eger is an ancient city, there are several architectural sites that you can visit, like the Eger Castle. It dates back to the 13th century and has a gothic structure. There are guided tours to this imposing castle available that you should not miss.
3.   Santorini, Greece
Photo credit: Taste Greece
Santorini is a Greek island and a volcanic gem that also makes it to the best wine destinations in Europe. If you are on a wine tasting trip across Europe and want to upgrade your social media game alongside, Santorini should top your list. Not only is the wine in the locality known to be classic, but the vibes of the destination carry a unique sense of aesthetic with them. Since it is volcanic land, thin dust layers cover the ground under green vines. Plus, a unique cultivation technique trick practiced in the region makes its vineyards appear very distinct. Grapes are usually grown in basket-like structures on the ground to protect them from the strong winds.
You should book a wine tour, which is an excellent way of exploring the island's wineries and wines while you are here. For example, you can go for the Santorini Sunset Wine Tour, which covers three wineries, twelve wine tastings, and a sunset view at the Ventasanos winery. The best thing about these guided visits is that each group has a small number of people so that you can enjoy your trip in peace. One site that you must visit while in town is the Santo Winery Santorini. This winery is built on different levels on a mountain and provides jaw-dropping views of Caldera. It is ranked as one of the best on the island. Therefore, it is a must-visit for anyone after the best European wine destinations.
4.   Bordeaux, France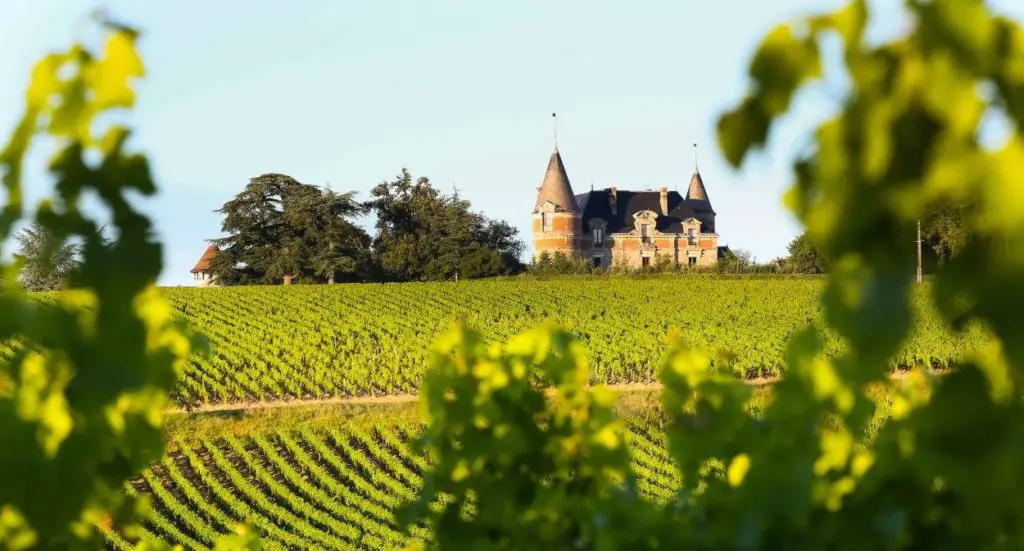 Photo credit: Visit French Wine
The Bordeaux region is undoubtedly the best in France when it comes to wines. Therefore, if you are in France for a wine tasting trip across Europe, you should not miss the star- Bordeaux. This European wine destination is massive, with over 7100 different wineries populating the city.  Bordeaux boasts viniculture that stretches back twenty incredible centuries and the world's largest fine-wine vineyards. With very diverse wine-growing districts in this region, the wine output is also very diverse- you can get classic red, light-red, sparkling white, and many other types of wines from here.
Perhaps, one of the best things about this destination is that its winegrowers are immensely warm and welcoming and allow visitors to their vineyards. Therefore, although you have the opportunity of visiting different wineries as part of a guided group, you can go completely solo. You can see the vineyard, learn about the terroir, explore the barrel room, and taste vintages. When you are done with wine tasting, you can set out to explore the region's remarkable architecture.
5.   Mosel, Germany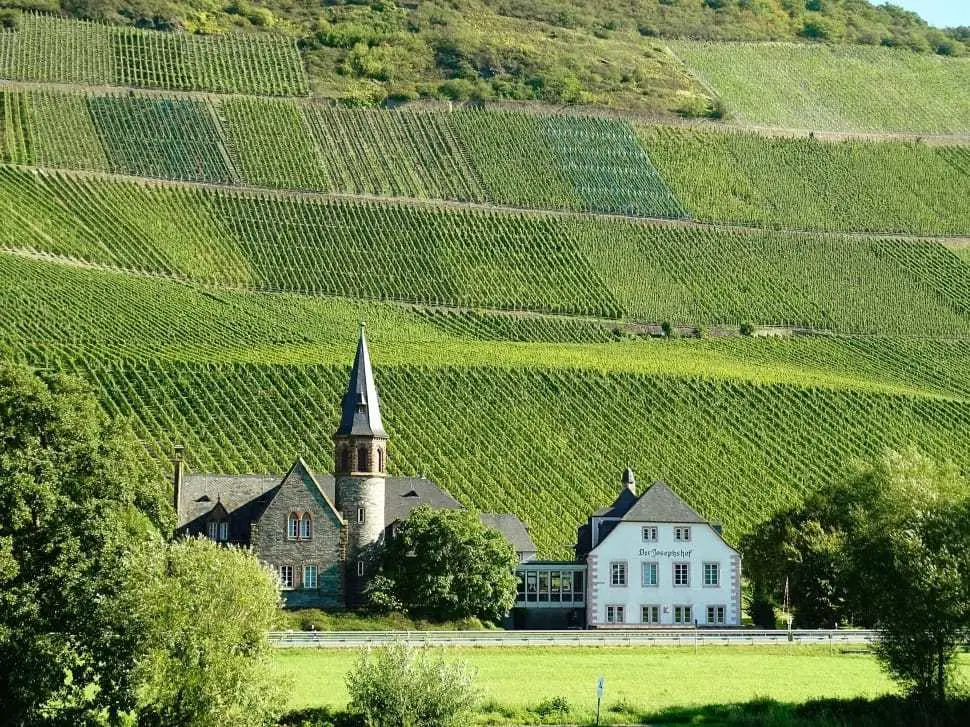 Photo credit: The Siroque
It was the Romans who brought viniculture to Mosel, and kudos to them for that. Today, Mosel proudly stands as one of the best wine destinations in Europe. If you come to Mosel on your wine tasting trip across Europe, you will find that there are long stretches of vineyards wherever you look. The beautiful hillsides and rivers in the region serve as excellent backdrops as you explore the vineyards and taste wine. They pleasantly add to the wine tasting experience, making it more memorable. Plus, there is a lot of variety in flavors, for you can find everything between bone-dry to sweet. So, you have the leisure to pick one that appeases you the most.
Visitors are most welcome to explore vineyards, and the producers are kind enough to assist them in their visit. They are keen to share their wine-related wisdom and knowledge. And when you are done with wine tasting, you should take the amazing opportunity to explore the locality and witness its architecture and nature. A few of the must-see sights in Mosel include Trier, the Eltz Castle, and Reichsburg Cochem.

Need help planning a multi-city Europe trip to experience the best wine destinations in Europe?

Want to experience the best wine destinations in Europe as part of your multi-city European getaway but don't know where to begin? If you find this type of multi-city trip planning to be too complicated to plan on your own, we're here to help!
At MultiCityTrips, multi-destination travel and complicated itineraries are our specialties. Contact us today to learn more about how one of our experienced travel experts/destination specialists can personalize your multi-city vacations (with the most amazing wine destinations in Europe of course!) at the best price.
Don't want to start from scratch and need some trip inspiration? Check out our marketplace for customizable pre-designed packages available right now for many amazing destinations.
To learn more about how our process of trip planning works in detail, please see our "How It Works" page or check out our video on "How to Plan a Multi-City Trip to Europe in  5 Easy Steps"  here.
Have questions for us? Schedule a FREE Call with us here or contact one of the travel experts/destination specialists at [email protected], call/text us at (888)223-2316 today.