Quintessential European beauty, Croatia is a mesmerizingly heavenly country situated in a picturesque setting. Its indented coastline and mountainous terrain invite onlookers from far and wide. However, the question that often pops up in travelers' minds is how to travel around Croatia. If that is something you are concerned with too, find a detailed description of the transportation types available in the country, with a few tips to help you along the way.
Getting to Croatia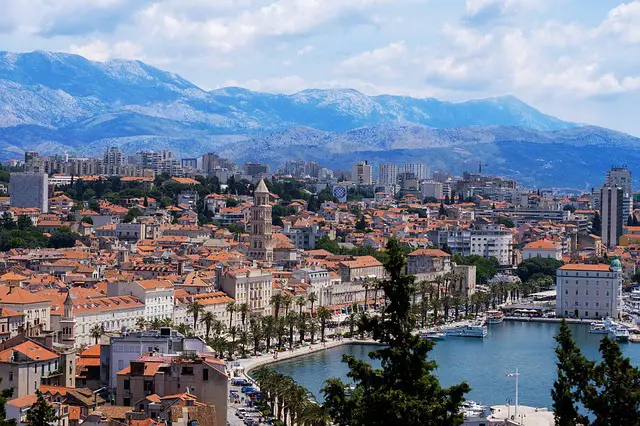 Croatia is very well connected to other European countries via rail, road, and air. If you are entering Croatia from one of its neighboring countries, it makes sense to opt for road transportation. If, on the other hand, you are coming from far, you can consider rail or air travel. Croatia is a part of the Eurail rail network, meaning that a train trip to the country is convenient and lets you use your Eurail pass.
Croatia also has five international airports in five of its major cities, i.e., Zagreb, Split, Zadar, Pula, and Dubrovnik, which receive international flights throughout the year. A few low-cost carriers also fly to these cities, but they operate only in May-October, the country's peak season for visitors. If you plan on coming to Croatia during these months, make sure you book your flights early as seats get limited and overpriced as the high season approaches.
Traveling Around Croatia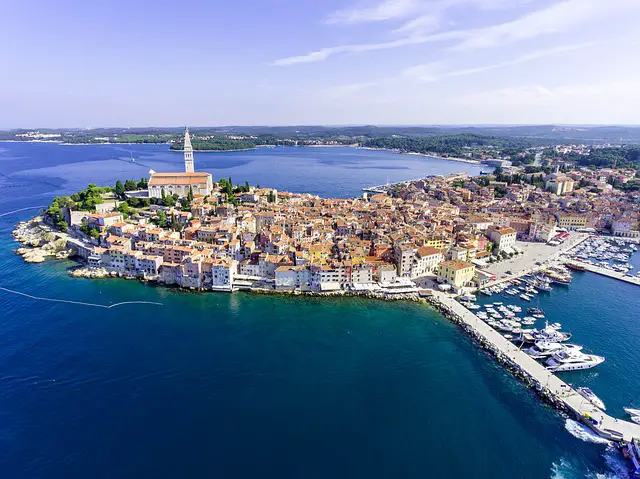 Croatia may be a small country, but it has a plethora of transportation options you can choose from, based on your preferences, time, and budget. You get the opportunity to select a mode from air, road, rail, and water, with multiple vehicle types under each category. Do not feel overwhelmed by all the choices, for we bring you detailed explanations, with tips, for each way of traveling around Croatia.
The Best Way of Traveling Within the Country – Car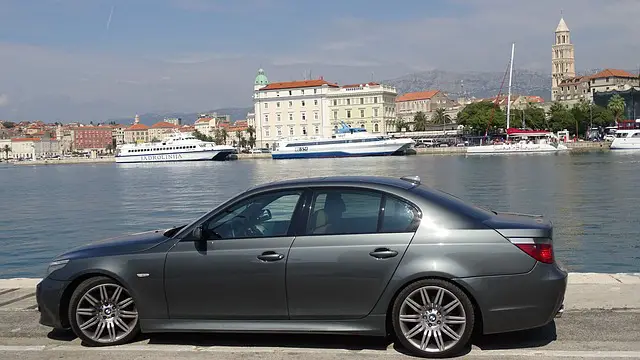 While traveling around Croatia may not be your cheapest option, it is the most convenient, time-efficient, and fulfilling. The roads in Croatia are second to none – they are easy to navigate through, wide, open, and feature some breathtaking displays of nature along the side. Getting around in Croatia in your car means that you enjoy complete control over your pace and schedule and can experience the country in a way that fulfills you. The country has an extensive road network, with a highway connecting all the major cities and local roads that let you penetrate Croatia's laidback towns, something not as nicely possible with other vehicles.
Therefore, getting around in Croatia in a car allows you the opportunity to experience the country in its most authentic and raw form. Plus, renting a car here is also straightforward, with several prominent car rental services active in the country. All you need to get a car are your valid credit card and driver's license. Make sure that you make your bookings in advance, or else you might have to deal with unavailability or ridiculously high fares.
There are a couple of downsides to choosing this transportation type. Firstly, Croatia is strict with its road laws, including directives for speeding limits, seat belts, and headlights. The rules are not difficult to follow, but in case you don't, you will get heavily penalized. Secondly, you might also have to deal with serious traffic, especially during peak seasons, which is not the most pleasant. Lastly, finding parking spots in cities is a hassle, for they are by far few and expensive.
Related: Some of our favorite car rental companies to use in Croatia are EconomyBookings and AutoEurope . They are some of the best car rental companies to use when traveling around Croatia and Europe in general by car. They also have some of the best rates out there. What we like about AutoEurope is the fact that they offer free cancelation 48 hours before pick up, a 24/7 hotline during the rental hours, plus there are no credit card or booking fees.
Getting Around Croatia in an Airplane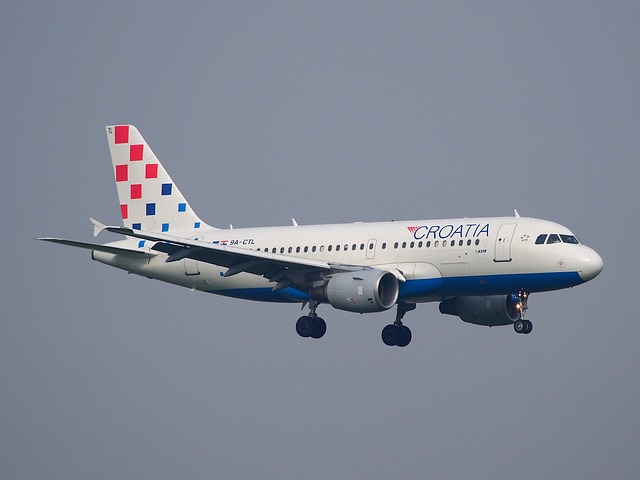 Generally, it is not advisable that you resort to taking domestic fights in Croatia, and there are multiple reasons for that. Firstly, Croatia is a small country with multiple efficient alternate options. Therefore, traveling by airplane does not bring advantages in time efficiency and/or convenience. Secondly, airfare in the country can get ridiculously expensive compared to other ground/water-based options. Thirdly, Croatia is a spectacular country with stunning sceneries that must be witnessed to gain full exposure to the country. This is something you will miss if you are traveling by air.
That being said, getting around in Croatia on an airplane may be a good option if you want to not get into the hassle of changing your transportation type while going from Zagreb to Dubrovnik. This is because you must cross the Bosnian border to reach Dubrovnik, which means waiting time at the border.
Getting Around Croatia in a Train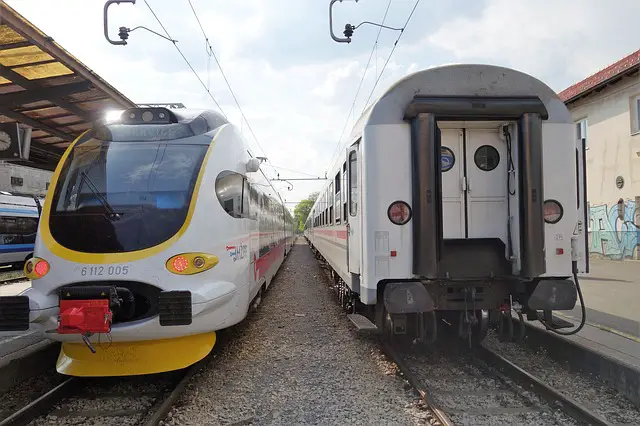 Croatia's train system exists to serve the northern parts of the country primarily. You have the option of selecting between two types of trains – the fast-speed ones and the regular ones. If you plan on visiting the northern cities in Croatia only and hop onto a fast-speed train, you will be in good hands and won't be facing issues. However, the restriction comes when you plan to travel south because the rail network cannot help you.
Other than this, the regular trains are not well-kempt, often suffer from delays, and are generally slow. If you have the patience for all of this, trains will suit you. Else, you might want to look into other options. If you decide to go by trains, ensure that you make pre-bookings, especially before high-season, to avoid inconvenience.
Related: If consider traveling by train, some of the best train sites for Croatia travel by train is the Trainline and RailEurope.
Getting Around Croatia in a Bus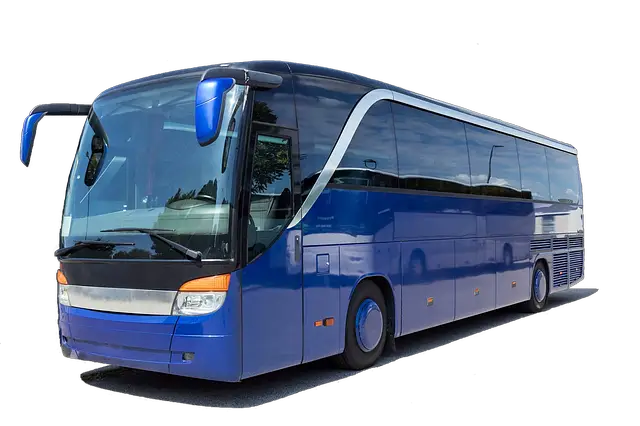 Getting around in Croatia on a bus is the best public transportation option that you have. The bus network in the country is far-reaching and well-developed, meaning that you can access several inner cities in addition to the main cities. You can also find short-range buses functioning within towns to help you access their different areas.
Most buses in the country are fairly modern and comfortable and do not suffer from delays. While they may not exactly be very cheap, they are also not too hard on your pocket and are generally deemed as affordable. You can buy your tickets at bus stations, which are located in or around city centers.
Related: Our favorite bus company to use in Croatia (as pretty much to anywhere in Europe) is Flixbus. MegaBus is now becoming part of Flixbus so you have even more options to choose from and the price is extremely affordable. What we love about them is the fact that they have digital check-in, so all relevant information about your trip is available via the FlixBus mobile app. The price is included 2 pieces of baggage which is a huge plus.
Booking with them is quick and they do offer easy cancellation or rebooking up to 15 minutes before departure.
Getting Around Croatia in Ferries, Catamarans, and Hydroplanes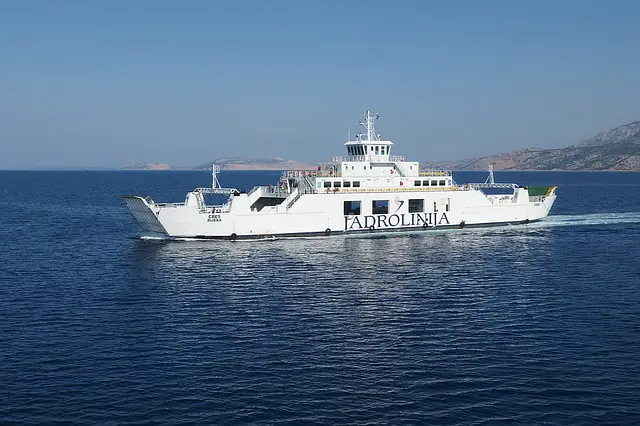 Ferries, catamarans, and hydroplanes are popular coastal travel options that let you access the country's islands. They are excellent in the sense that they allow you unique experiences to travel while exposing you to the beautiful surroundings of the Mediterranean coastline. To avoid waiting in line, you should look into getting advanced bookings, which, as mentioned above, is especially important for high travel seasons.
Conclusion
Alternatively, if you are still unsure of the type of transportation that is best for you to get around Croatia. A comparison site such as Omio letting you compare flights, trains, and buses all in one search. You can see the distance, the pricing, and even how long you will be spending traveling between destinations using different transportation methods. Once you decide, you can also book your tickets with them. It's so convenient not having to go the multiple sites. We use them frequently for our trips across Europe and we highly recommend you to try them out.
Travel Resources for Planning a Trip to Croatia
To make planning your trip to Croatia easier, we included some of our recommended travel resources below. You can search and find the best flights, transportation options, hotels to stay in, tours/activities, and things you can do in each destination during your trip.
Flights: 
CheapOAir: You can find airline tickets, hotel rooms, rental cars, and vacation packages all on one site!
Kiwi.com: What we like about Kiwi is the fact that they are able to create combinations of flight, train, and bus tickets and offer them in a single itinerary. Also, Kiwi has what they called "Nomad" which helps you find the best way of visiting multiple destinations, saving you time and money.
JetRadar: You can search and compare airfares from 726 airlines and dozens of travel agencies and systems.
Hotels: 
Agoda: Agoda is one of the world's largest online travel accommodation platforms with a network of over 2,000,000 vacation rentals and hotels worldwide.
Hotellook: They have more than 250,000 hotels in 205 countries, working with data from more than 10 online booking systems, such as Booking.com, Agoda.com, Hotels.com, Expedia, and others.
Transportations: 
Airport Transfers: KiwiTaxi, Viator
Train: Trainline or RailEurope 
Bus: Flixbus: Very affordable (as low as $6) and convenient way to transfer between cities in Europe.
Car Rentals: AutoEurope, EconomyBookings, or  GetTransfer (transfers & car rentals with a personal driver)
Bike Rental: BikesBooking (Bikes & scooter rentals) 
Transportation Comparison: Omio (search, compare, and book tickets for buses, trains, and flights all in one site)
Tours & Activities:
TakeWalks (WalkofItaly): This is our favorite site for walking tours & day trips.
Tiqets: Great site for entrance tickets. It offers directly bookable, instantly available, and completely mobile tickets for museums, shows, and attractions all over the world.
Musement: They have good activities and tours in Italy and Spain, also many great day trips you can choose from.
GetYourGuide: A large number of tours, excursions, and other travel activities
Viator: The largest one. It has everything from tours, attractions, shore excursions, and private guides in over 2,700 destinations worldwide. It also has many transportations and transfers options and some unique experiences we didn't find anywhere else.
Need help planning a trip to Croatia?
Want to plan a trip to Croatia but don't know where to begin? If you find this type of trip planning to be too complicated to plan on your own, we're here to help!
At MultiCityTrips, multi-destination travel and complicated itineraries such as a trip visiting multiple destinations in Croatia and Europe are our specialties. Contact us today to learn more about how one of our experienced travel experts/destination specialists can personalize your multi-city vacations at the best price.
Don't want to start from scratch and need some trip inspiration? Check out our marketplace for customizable pre-designed packages available right now for many amazing destinations.
To learn more about how our process of trip planning works in detail, please see our "How It Works" page or check out our video on "How to Plan a Multi-City Trip to Europe in  5 Easy Steps"  here.
Have questions for us? Schedule a FREE Call with us here or contact one of the travel experts/destination specialists at [email protected], call/text us at (888)223-2316 today.