One of the many perks of traveling to anywhere in Europe is the fact that all of the countries within this continent are fairly well interconnected. There are several different ways to get around Europe and they vary in price point. Which one is best for you? Here is our complete guide to Transportation in Europe. With this guide, we identified five main ways to get around Europe so you can compare and choose the best method of transportation that is best for your trip.
Train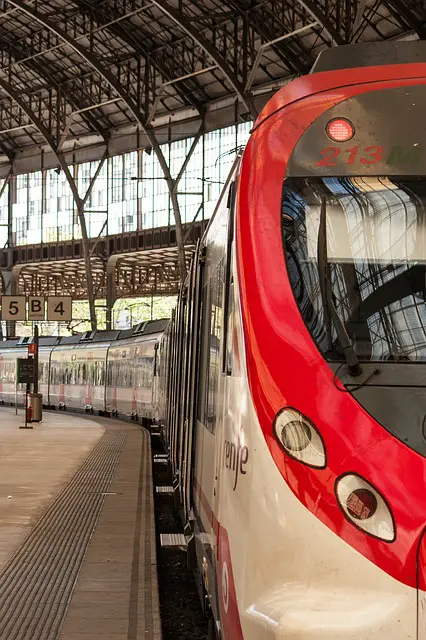 Not only is traveling by train a convenient and efficient way to travel, but it's also a mode of transportation that has been highly romanticized, and for good reason! The opportunity to glide through the countryside while enjoying stunning views is one you'll cherish. There are trains like the Glacier Express in Switzerland that have large glass windows that allow riders to experience the beautiful views of the snowy mountains and the rest of the picturesque landscape.
There are also more modern train options such as the European rail system. This is a really great cost-effective option if you're doing a lot of short term travel between cities, but if you're doing a long-haul trip this might end up being a more expensive option. That said, it's often one of the fastest options, so if you don't want to spend much time traveling but you want to enjoy the time you do spend doing it, trains are a great option.
Here are some of the best train companies you definitely should consider using during your trip in Europe:
Rail Europe: What we love about Rail Europe is the fact that they have a train (and bus) tickets and rail passes cover over 20,000 train stations across 24 European countries.
Trainline: If you love the convenience of technology, you will love the fact that Trainline is Europe's leading train and coach app. They work with over 210 rail and coach companies to help their customers travel to thousands of destinations across 45 countries. Similar to RailEurope, you can get train & bus tickets, as well as rail passes with Trainline.
ItaliaRail: If you are planning to travel by train and visiting multiple different cities within Italy, ItaliaRail will be what you need.
Bus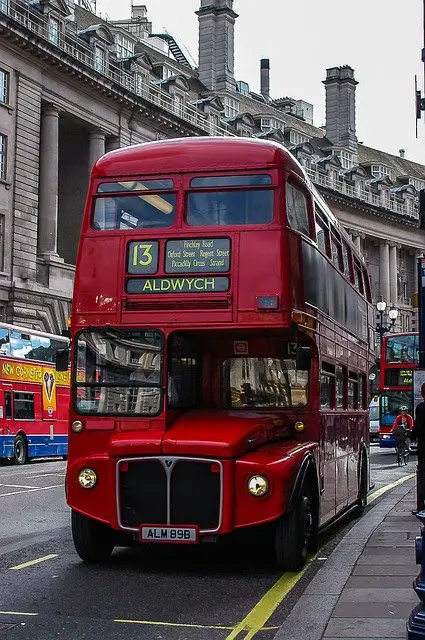 If you're interested in a slower pace than you would get while on the train, a bus might be the perfect way for you to travel. Buses might also be the most common mode of transportation in certain countries and cities especially within Eastern Europe. Traveling by bus can also be a significantly cheaper option than any of the other modes of transportation mentioned on this list, which might make it the best option for you. And even though it is significantly slower than traveling by train, for shorter distances buses can't be beat.
One of the best bus companies in Europe is FlixBus. FlixBus offers safe and comfortable long-distance travel in Europe. Since its founding in 2013, FlixBus has created the largest transport network in Europe, covering 26 countries and serving more than 60 million passengers.
There are many destinations to choose from at a cost as low as $4.99. Some of our favorite routes (we personally traveled using FlixBus) were from Luxembourg city to Brussels, Berlin to Dresden, and Dresden to Prague.
Cars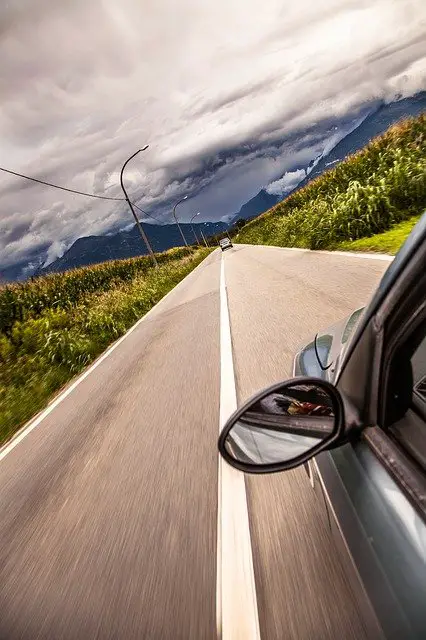 It's easier than ever to rent a car when you're traveling to a different country. If you do decide to rent a car (or hire a car, as they say in many European countries), it actually can make a huge difference which country you decide to rent your car in. For example, in France it is considerably more expensive to rent a car than it would be in Germany.
While you don't necessarily have to complete an additional test to be able to drive in a new country while on vacation, it's important to note that driver's insurance, while often is expensive, is often a necessity and something you don't want to skip. The specifics do typically depend on your age, so be sure to look into the rules and regulations surrounding car rentals in the country you are visiting and plan ahead so you're not surprised by additional fees at the last minute.
Some of the best car rental companies in Europe are such as Auto Europe and Economy Bookings. These companies have been around for quite some time. They are reliable and offer competitive pricing.
If you want something different and perhaps you would like to have a personal driver or chauffeured car rentals, there is a great company called GetTransfer. GetTransfer offers a booking service for transfers and car rentals with a personal driver at the best prices. We found that booking a transfer on GetTransfer is more advantageous than taking a taxi or contacting other transport companies. In fact, it's actually less expensive if you are traveling a long distance that is over 30 km (about 18.6 miles.) Another great thing about GetTransfer is the fact that it doesn't have tariffs or fixed pricing. For each client request, each driver offers their own prices and the client can choose the best offer.
Planes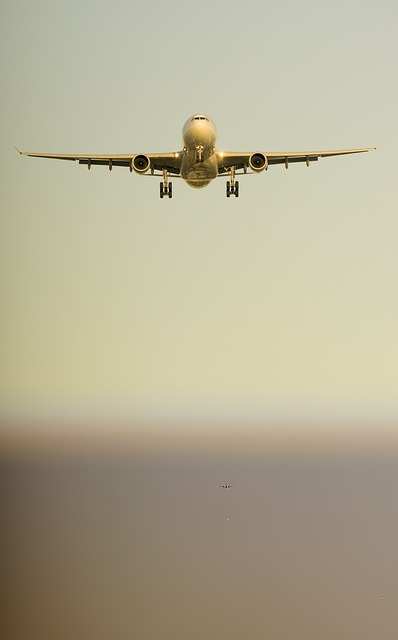 Planes are not only a great way to get to Europe, but they are a great way to travel within it as well. Europe is home to many budget airlines that offer travelers a way to quickly move around the continent. Sometimes you can actually get deals as low as one Euro for a shorter flight. It's always a risk to plan on more last-minute flights, but if you're in a position where you don't have to plan and book a flight weeks in advance you can get some great deals the day of the fight.
Here are some of Europe's best budget airlines to consider:
Norwegian Air
EasyJet
Blue Air
TUI
RyanAir
There are many different options to consider, and they vary not only in price point, but by the list of amenities offered to passengers as well. When booking be sure to check if seats selection is included, as well as if you are allowed to bring in a bag for free. Many of the budget Airlines also don't include free food or snacks, but depending on how long your flight is that might not be an issue for you.
Some travel sites such as CheapOair and Omio let you compare prices from all of the different airlines and even compare it to other methods of transportation. Make sure you check all available options before deciding. This way you can make sure that you're getting the best deal and the best flight for your trip.
Boats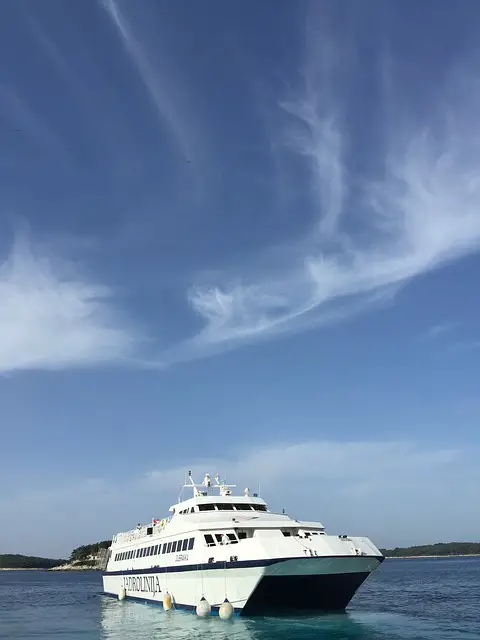 In certain areas, specifically within the Mediterranean, traveling by boat may be a viable option. It can also be a way to experience the local culture and sites. For example, if you're visiting a city like Venice that is interconnected with a vast series of canals, traveling by gondola is not only a bucket list item, but a necessity as well, as Venice also does not allow motor vehicles so your transportation options are limited.
You can also book cruises during your trip to Europe. Many cruises have routes that will take you across seas or oceans. Another way to explore Europe is with a river cruise. This is a perfect way to explore Europe because sailing by river means enjoying all the conveniences of a traditional cruise, along with all the benefits of inland travel. You'll be stopping in multiple destinations, visit bustling cities and hidden gem villages, only unpacking once. A river cruise company such as Uniworld offers a variety of cruising options throughout Central Europe, Italy, France, and even in Spain and Portugal. So while cruises are great methods of transportation, they can be a major event on your trip, if not the focal point.
Another somewhat common type of transportation that fits within the boat category is the option to travel by ferry. In some countries such Greece, ferry travel is essential as there are many islands sporadically located throughout the Mediterranean Sea and you have to travel by boat to travel to or between them.
In addition to shorter journeys, you can actually take longer ferry trips to go from country to country. For example, there is a ferry route between Oslo and Germany that takes about 20 hours. Some countries have national ferry systems that are easy to find information on and these tend to run regularly, but you'll mostly encounter smaller, privately-owned ferry companies.
Traveling by ferry can be more than just an efficient and cost-effective way to travel – they can be peaceful and scenic as well!
DISCLAIMER: Links included in this description might be affiliate links. If you purchase a product or service with the links, MultiCityTrips may receive a small commission at no additional charge to you.
Need help planning a trip to Europe?

Want to plan a trip to Europe but don't know where to begin? If you find this type of multi-city trip planning to be too complicated to plan on your own, we're here to help!
At MultiCityTrips, multi-destination travel and complicated itineraries such as a trip that include visiting multiple cities, countries (using multiple methods of transportation) throughout Europe are our specialties. Contact us today to learn more about how one of our experienced travel experts/destination specialists can personalize your multi-city European trip and craft your European vacation package at the best price.
Don't want to start from scratch and need some trip inspiration? Check out our marketplace for customizable pre-designed packages available right now for many amazing destinations in Europe.
To learn more about how our process of trip planning works in detail, please see our "How It Works" page or check out our video on "How to Plan a Multi-City Trip to Europe in  5 Easy Steps"  here.
Have questions for us? Schedule a FREE Call with us here or contact one of the travel experts/destination specialists at [email protected], call/text us at (888)223-2316 today