Turkey is the sixth most visited country in the world, and if you're planning a trip to this amazing country, you have plenty to look forward to. Turkey is rich in history and culture, and you can learn about the Islamic culture of the past and present, and see dazzling displays of architecture and fine art that date back to the height of the Ottoman Empire. This list of ten of the best places to visit in Turkey will help you create the perfect itinerary for your visit to this one-of-a-kind travel destination.
Related Posts
1. Hagia Sophia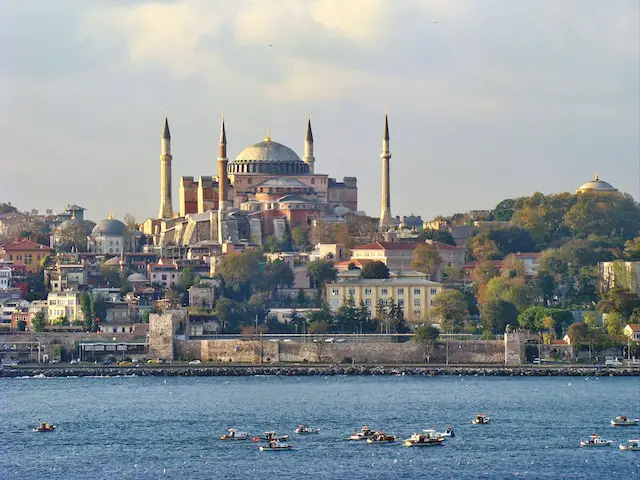 The Hagia Sophia is, without a doubt, one of the most popular destinations in the world and is one of the best places to visit Turkey. It is an impressive mosque that was first built in 537! When you visit, you'll get to see some examples of historic Turkish architecture and artwork such as the 10th century mosaic depicting Constantine the Great that you can see at the Southwestern Entrance of the mosque.
Keep in mind that it is an active mosque, not just a museum, so you will need to take off your shoes in several places throughout the mosque and wear clothing that covers your legs, chest, upper arms, etc.
2. The Blue Mosque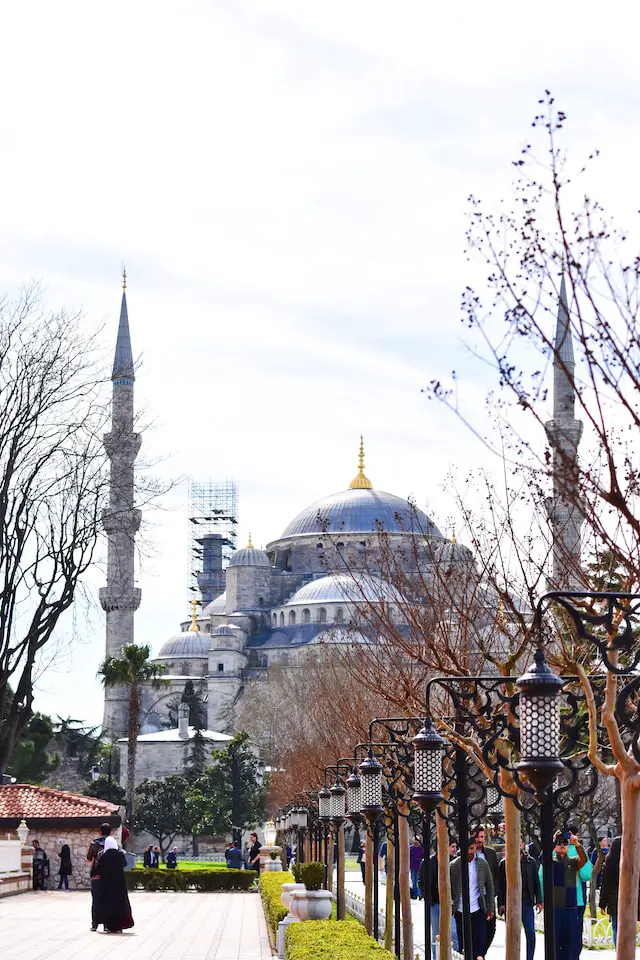 For another historic mosque in Istanbul, check out the famous Blue Mosque. Adorned with amazing artwork, this historic site is an amazing example of Turkey's historic architecture. As the name suggests, the Blue Mosque's interior features a vibrant shade of blue thanks to hand-painted tiles that cover the walls.
Like the Hagia Sophia, the Blue Mosque is still a functional mosque so be sure to dress appropriately when you visit.
3. Ephesus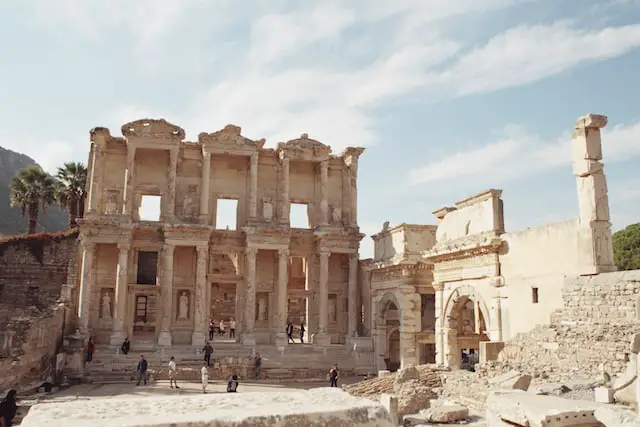 Step back in time at the historic ancient city of Ephesus. At its peak, it was a thriving center of ancient Greece thanks to its location along the Ionian coast. You can see your fair share of ruins and monuments when you visit Ephesus, but one of the most famous is the Temple of Artemis, which was recognized as one of the Seven Wonders of the Ancient World.
Ephesus is an easy day trip from the nearby resort town of Kuşadası, which is a great place to stay and experience the gorgeous coastal vibes that Turkey has to offer.
4. Topkapı Palace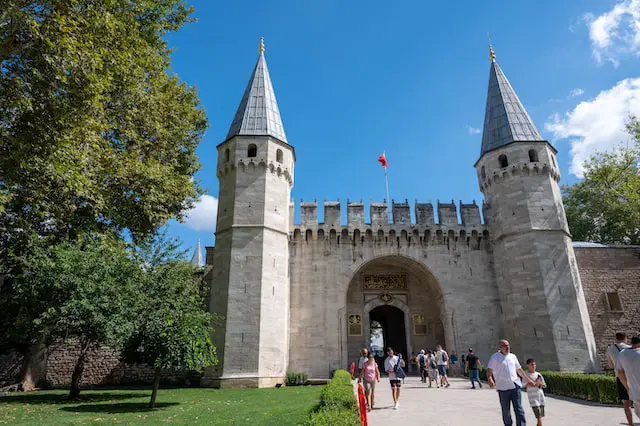 The Topkapı Palace served as the Ottoman Empire's sultans' opulent home and administrative hub in the past. It became a museum in the 1920s, so today you can visit and go on a tour to see some of the palace's rooms and courtyards, as well as educational displays such as one containing recreations of outfits the people of the time would have worn.
5. Pamukkale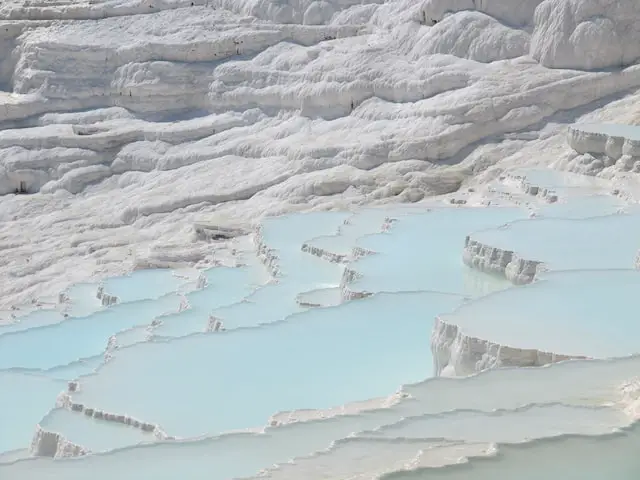 Turkey may be known for its amazing cultural and historic sites, but it's worth exploring the natural beauty the country has to offer as well. Pamukkale is a thermal spring, but what makes it so incredible are the terraces of white travertine that the water flows through before reaching natural pools. The travertine limestone makes the landscape look like it's covered in snow.
After you soak in the beauty of Pamukkale, you can take a dip in the public natural pools, or see another ancient Greek city, Hierapolis, when you visit. It was built on the travertine, and there are several ruins that are still standing.
6. Kas
The picturesque small town of Kas is located along Turkey's Turquoise Coast and boasts sparkling beaches and impressive coastal cliffs as well as a lively town center. Kas has retained much of its historic charm, so you can see original streets and structures when you visit. It's also a great place to go if you want to explore the outdoors. Hiking, kayaking, and biking are just a few of the activities you can do when you visit. If you want a memorable swimming experience, take a dip in the ocean by snorkeling or scuba diving – there's definitely a possibility that you'll see some fish or turtles up close!
7. Antalya
Antalya is often considered one of the best places to visit in Turkey because of how much it has to offer its visitors. Located along the Mediterranean coast, Antalya features bright blue seas, gorgeous mountains, and a city that features both historic and modern Turkish artifacts, architecture, and culture. It's one of Turkey's largest cities and tourism is a major industry here, so there are plenty of tours and experiences designed for out-of-town and out-of-country visitors.
8. Pergamum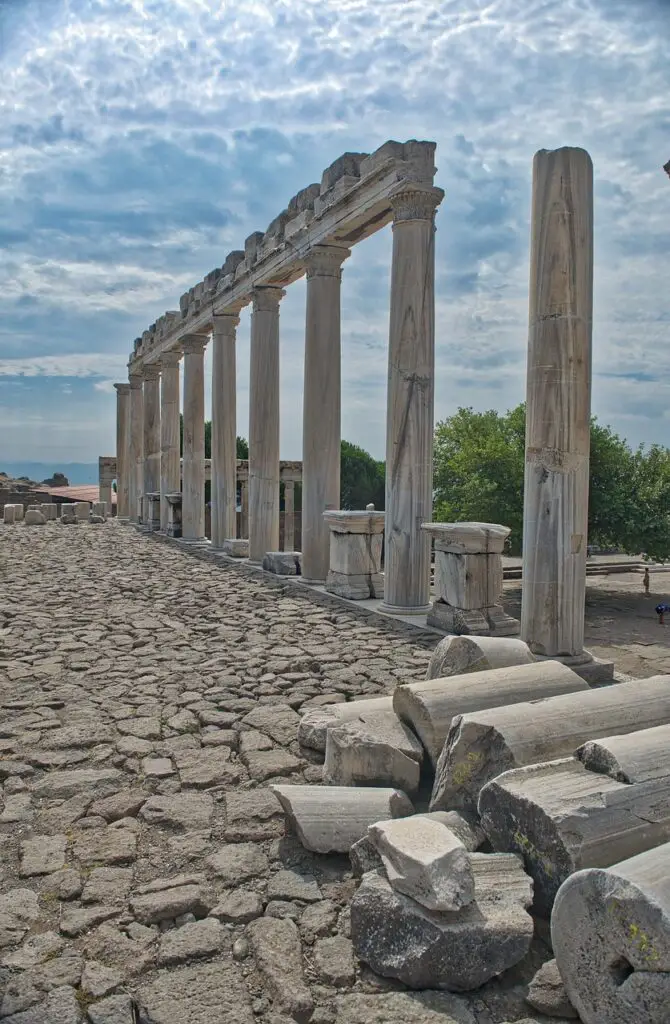 Like many prominent historic ruins in Turkey, Pergamum was once a thriving part of the ancient Greek empire. It's a great example of careful city planning and expansion, with fortified walls, streets and bridges, and open spaces. It also is notable for having an effective water delivery system throughout the city, with cisterns as well as a system of pipes that provided about 35,000 cubic meters of water daily.
9. Safranbolu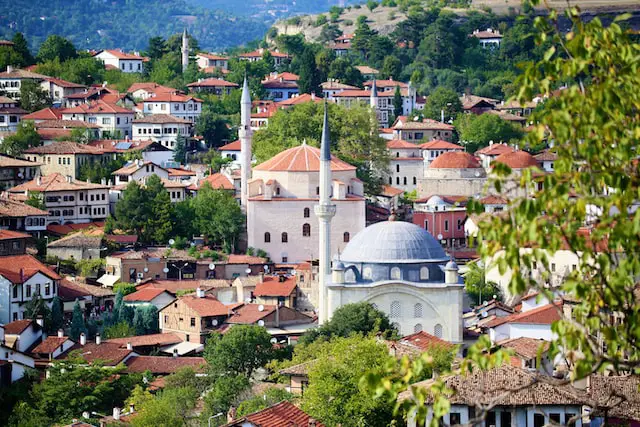 If you're interested in a more authentic and less touristy experience for your Turkish vacation, you'll love to visit Safranbolu in the Black Sea region of the country. The city has been preserved carefully over the years, so the architecture and layout you can see today are untainted by modern renovations.
10. The Bosphorus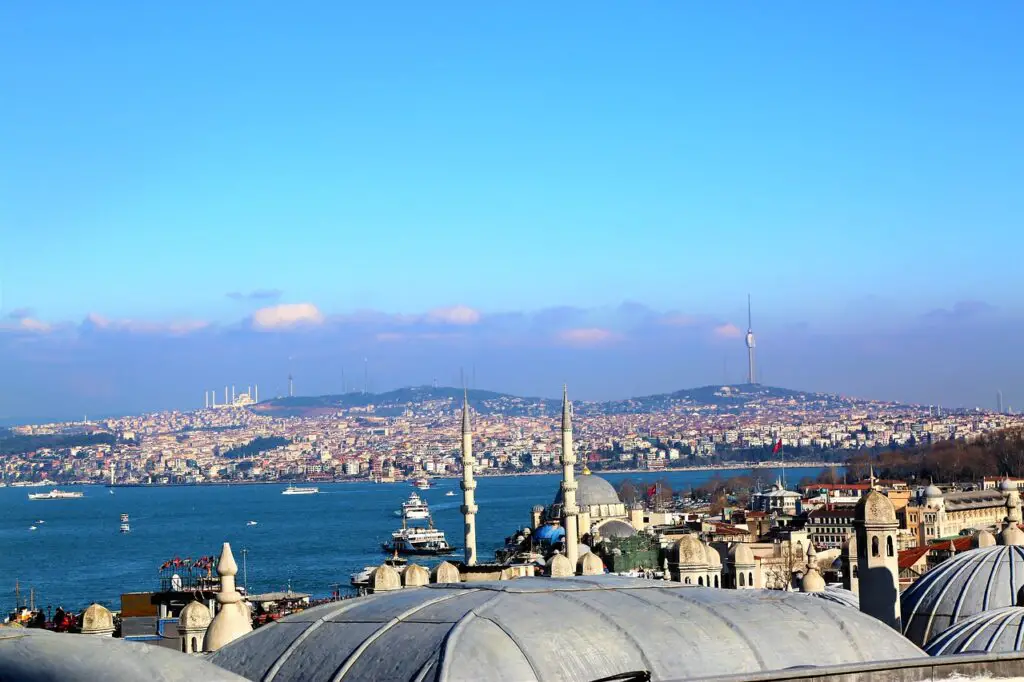 The Bosphorus Strait is the natural water channel that flows through the Turkish capital city of Istanbul, connecting the Black Sea and the Sea of Marmara. It's known as being the midpoint of not only Istanbul, but as the place where Europe and Asia Meet.
You can experience the Bosphorus Strait in a few different ways. First, you can take a guided boat tour. There are several to choose from, some more elaborate than the others, but no matter which one you pick you'll get to see some incredible views of Istanbul while cruising the waters of the Bosphorus.
You can also experience it from land by walking the one-mile long Bosphorus Bridge, which was the first bridge to connect Europe and Asia when it opened in 1973. Not only is it a unique suspension bridge, but you can walk between two continents.
Video Guide: 10 Best Places to Visit in Turkey (Coming Soon)
Related Posts
Travel Resources for Planning a Trip to Turkey
To make planning your trip to the best places in Turkey easier, we included some of our recommended travel resources below. You can search and find the best flights, transportation options, hotels to stay in, tours/activities, and things you can do at each destination during your trip.
Flights: 
Agoda: Search thousands of destinations around the world & quickly compare prices to find amazing deals on the best flights.
CheapOAir: You can find airline tickets, hotel rooms, rental cars, and vacation packages all on one site!
Kiwi.com: What we like about Kiwi is the fact that they are able to create combinations of flight, train, and bus tickets and offer them in a single itinerary. Also, Kiwi has what they called "Nomad" which helps you find the best way of visiting multiple destinations, saving you time and money.
JetRadar: You can search and compare airfares from 726 airlines and dozens of travel agencies and systems.
Hotels: 
Agoda: Agoda is one of the world's largest online travel accommodation platforms with a network of over 2,000,000 vacation rentals and hotels worldwide.
Hotellook: They have more than 250,000 hotels in 205 countries, working with data from more than 10 online booking systems, such as Booking.com, Agoda.com, Hotels.com, Expedia, and others.
Transportations: 
Airport Transfers: KiwiTaxi, Viator
Train: EuroRail, Trainline or RailEurope 
Bus: Flixbus: Very affordable (as low as $6) and convenient way to transfer between cities in Europe.
Car Rentals: AutoEurope, EconomyBookings, or  GetTransfer (transfers & car rentals with a personal driver)
Bike Rental: BikesBooking (Bikes & scooter rentals) 
Transportation Comparison: Omio (search, compare, and book tickets for buses, trains, and flights all in one site)
Tours & Activities:
TakeWalks (WalkofItaly): This is our favorite site for walking tours & day trips.
Tiqets: Great site for entrance tickets. It offers directly bookable, instantly available, and completely mobile tickets for museums, shows, and attractions all over the world.
Musement: They have good activities and tours in Italy and Spain, also many great day trips you can choose from.
GetYourGuide: A large number of tours, excursions, and other travel activities
Viator: The largest one. It has everything from tours, attractions, shore excursions, and private guides in over 2,700 destinations worldwide. It also has many transportations and transfers options and some unique experiences we didn't find anywhere else.
Need help planning a trip to Turkey?
Planning and looking for the best places in Turkey to visit? If you find this type of trip planning to be too complicated to plan on your own, we're here to help!
At MultiCityTrips, multi-destination travel and complicated itineraries such as a special trip to the best places in Turkey are our specialties. Contact us today to learn more about how one of our experienced travel experts/destination specialists can personalize your multi-city vacations at the best price.
Don't want to start from scratch and need some trip inspiration? Check out our marketplace for customizable pre-designed packages available right now for many amazing destinations.
To learn more about how our process of trip planning works in detail, please see our "How It Works" page or check out our video on "How to Plan a Multi-City Trip to Europe in  5 Easy Steps"  here.
Have questions for us? Schedule a FREE Call with us here or contact one of the travel experts/destination specialists at [email protected], call/text us at (888)223-2316 today.