Did you really visit Europe if you didn't capture some great snaps to share with friends on Instagram? If you're all about sharing your experiences with your social media followers, then read on – this blog is for you! We've gathered up some of Europe's Instagram destinations to make your feed look extra special.
Amsterdam, the Netherlands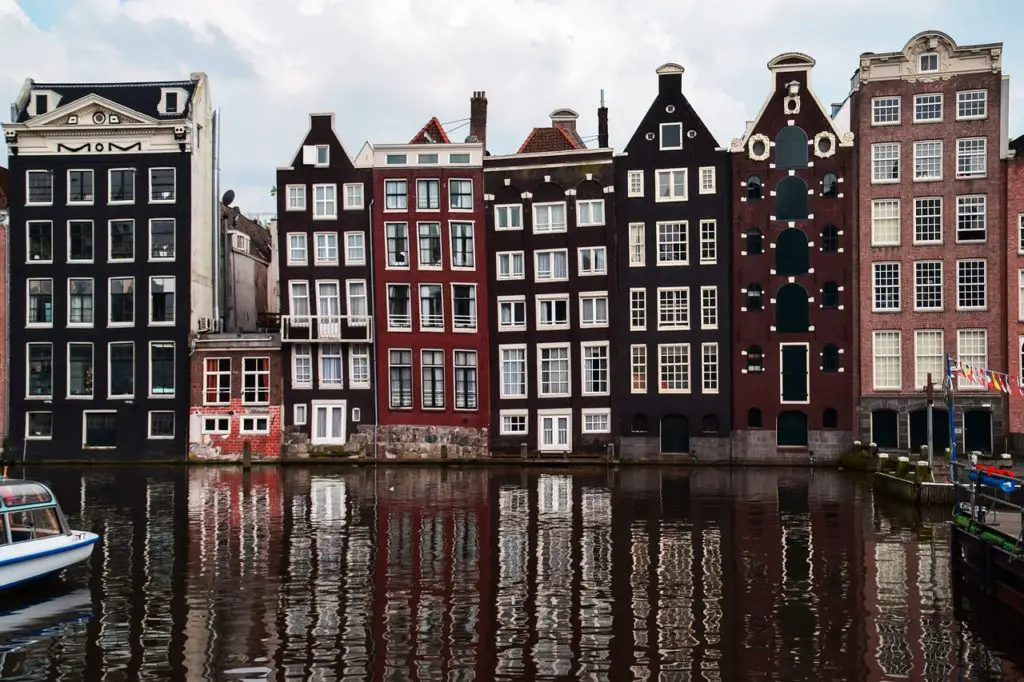 The Dutch capital is a hotspot for Instagrammable snaps – it's a photographer's dream! Take pictures of the central canal belt and the bikes that dot the city, then head to the impressive array of medieval, renaissance, and modern buildings across Amsterdam to contrast the old and the new. Amsterdam's windmills are a must-see too and would make a perfect addition to your Instagram feed.
Where to Stay:
The list below are some of our favorite hotels in Amsterdam.
There are plenty of options to choose from when it comes to accommodation, here is the full list of Amsterdam hotels to stay in.
Things to Do:
There are endless options for things to do that sure will make your Instagram trip to Amsterdam a memorable one! See the full list here.
Amalfi Coast, Italy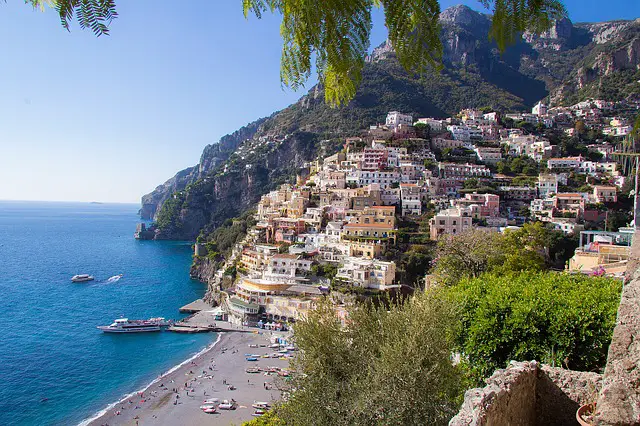 Our next on the list of Europe's Instagram destinations is Amalfi Coast. Italy's Amalfi Coast consists of a string of beautiful towns, all bound by the stunning Tyrrhenian Sea to one side and the Lattari mountain range on the other. The colorful cliffside houses are what the area is known for, making it a postcard-perfect picture for the people who visit. You're sure to feel snap-happy when you visit this breath-taking region; here, sparkling blue seas, traditional architecture and rugged coastline combine to make it one of Europe's Instagram destinations favorite among tourists and celebrities alike.
Where to Stay:
These hotels have great views so you can enjoy the beauty of the Amalfi Coast and take picture-perfect photos right from your room. Here are several of our favorite hotels to stay in.
See more Amalfi Coast hotels with awesome views and prices.
Things to Do:
Whether you are there to relax and taking beautiful shots for your Instagram or there to explore history and sightseeings, Amalfi Coasts offers so many things you can do regardless of your traveling purpose. See some of the most popular things you can do or check out our full list of recommendations of things to do in Amalfi Coast here.
London, England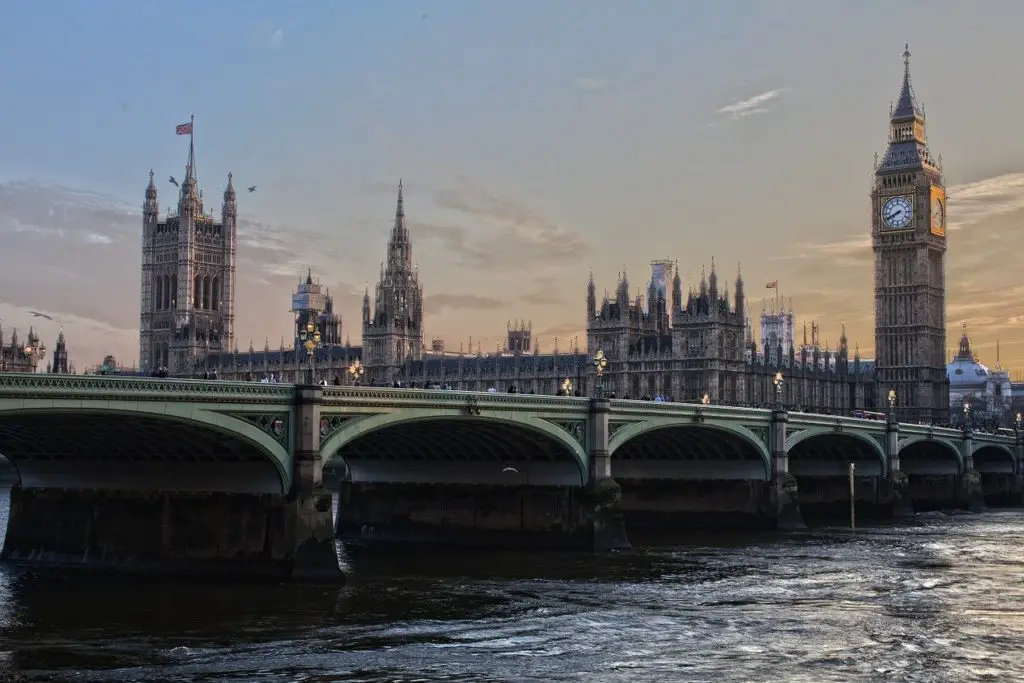 London is one of Europe's Instagram destinations dream – it's home to double-decker buses, red telephone boxes, the iconic London Eye, and, of course, Big Ben. Whether you're snapping pictures of the Queen's home, Buckingham Palace, or trying to tease a smile out of the guards outside (you won't!), you're sure to get some amazing pictures in England's capital city. Be sure to head to the eclectic Camden Markets, the trendy, upscale area of Chelsea, and the boutique shops of Shoreditch for more pictures to really enhance your social media presence.
Where to Stay:
There is so much to see (and take great photos) in London! We recommend you stay close to the key attractions. The below shortlist are hotels that are very reasonable and are conveniently located within the walking distance of famous attractions such as Big Ben, the London Eye, National Gallery, and more!
You can also see our full list of hotels to stay in London here.
Things to Do:
Many attractions in London are closer together so you can walk, take pictures and enjoy the sights by foot or public transportation such as using the underground metro (the tube). If you have many days to explore London, for even more photo opportunities, you definitely should check out the Thames river cruise, the London famous afternoon tea, or do both with this tour. There are also other activities and short trips such as a day trip to Stonehenge that you might enjoy outside of London.
See our full list of more things to do in London here.
Moscow, Russia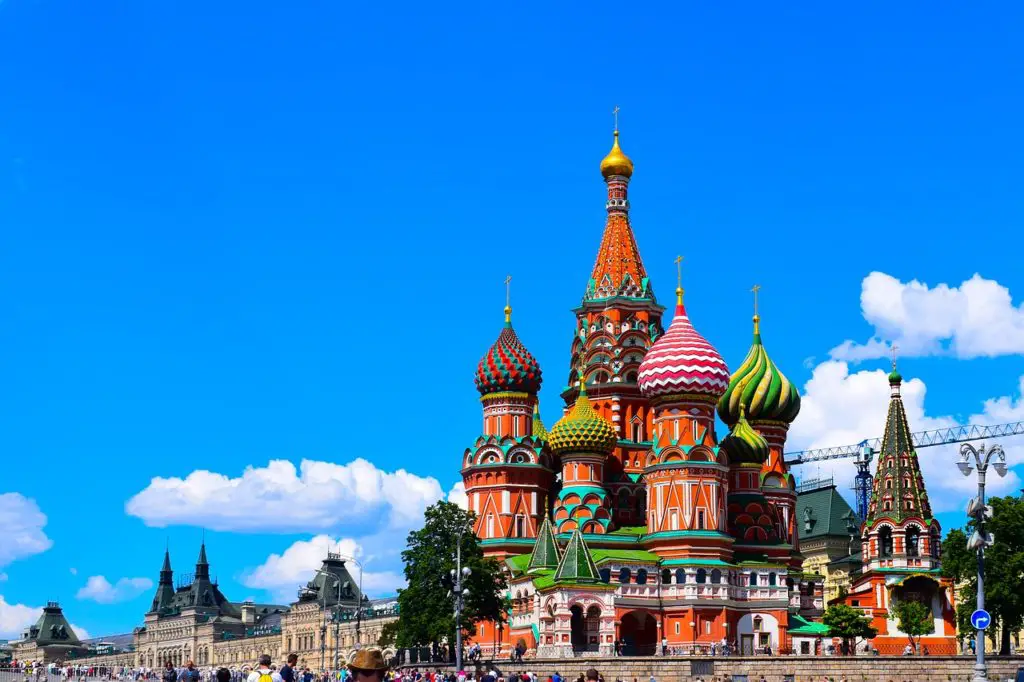 Russia's capital is an exciting, energetic city attracting visitors from across the globe. Whip out your camera and capture images of Soviet architecture alongside fancy shops, relaxing green parks beside iconic landmarks. Be sure to take in the mixture of Asia and Europe here – a combination of democracy and Soviet heritage. Head to Red Square and the Kremlin, the largest active fortress in Europe, to see the city's most Instagrammable spots.
Where to Stay:
Some of our favorite hotels to stay in Moscow are listed below.
See full list of recommended hotels in to stay in Moscow here.
Things to Do:
Moscow offers unique experiences and unlike other parts of Europe, Moscow has a perfect combination of Asia and Europe make it the perfect destination for Instagram and photography experience in general. Here is a full list of things you can do while on your trip to Moscow.
Budapest, Hungary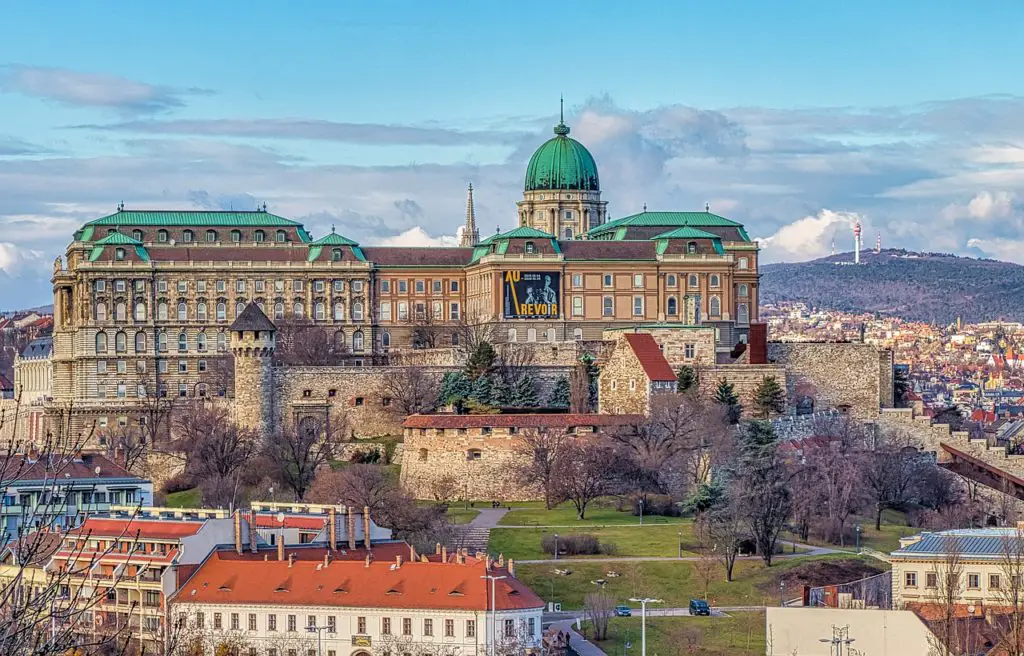 Keep your camera handy in Budapest, Hungary's beautiful capital city. Here, your Instagram followers are sure to relish the opportunity to take in snaps of riverside restaurants, quaint cafes, and, of course, the iconic Széchenyi thermal baths. For something extra special, head to the magical Fisherman's Bastion, a castle like something out of a fairytale. Take pictures of the stunning panoramic views of the city from here, with a backdrop of the Danube river too.
Where to Stay:
These hotels are located within 0.5 kilometers from the Budapest city center. Beautiful and close to many main attractions.
See more hotels to stay in Budapest here.
Things to Do:
See below for some of our favorite things to do in Budapest. For more fun things to do, see our full list of recommended activities/tours here.
Dubrovnik, Croatia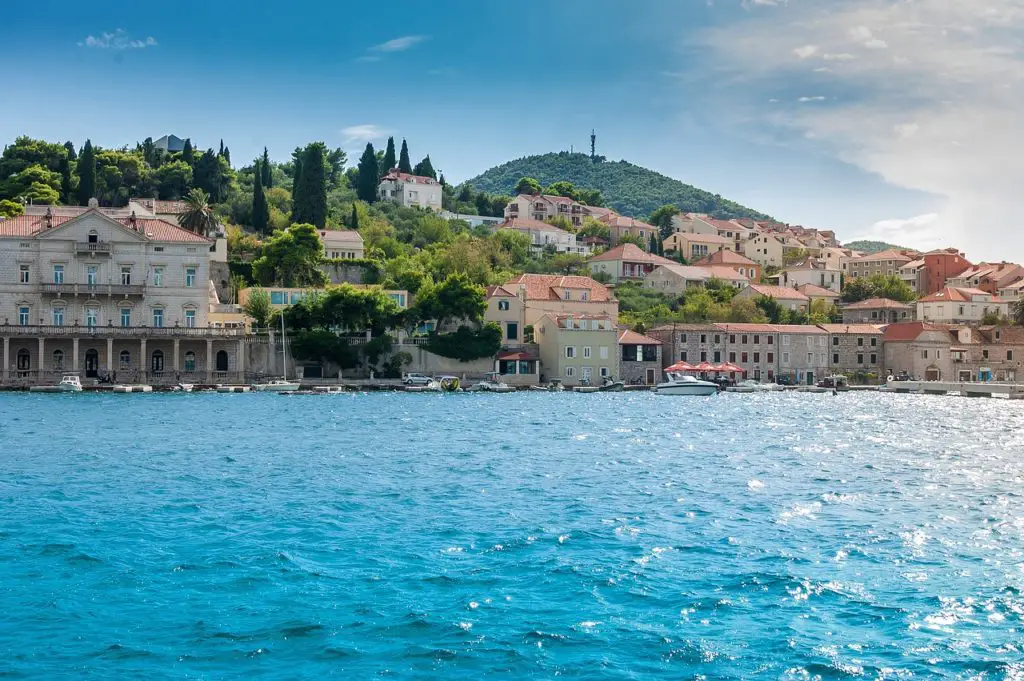 Set on the stunning Adriatic Coast and an official UNESCO-protected city, Dubrovnik is a must-see for anyone visiting Europe. Labeled the "Pearl of the Adriatic", or "Heaven on Earth" (Bernard Shaw), it's a place where sea and city combine with history. Stroll the charming Old Town, capturing white limestone streets, Baroque churches, and ancient stone ramparts set alongside brilliant azure blue seas. Game of Thrones fans will love the opportunity to see where parts of the series were filmed!
Where to Stay:
Some of our favorite hotels are below. For more hotel options to stay in Dubrovnik, see our full list here.
Things to Do:
For more fun things you can do in Dubrovnik see our full list of recommendations here.
Essaouira, Morocco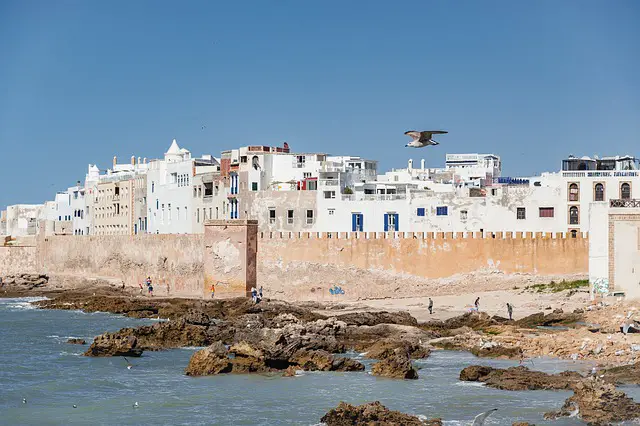 While this one is not really in Europe, it's close by. Just an hour ferry ride from Spain, the country has a unique mix of Arab, Berber, African, and European cultural influences. With so many amazing spots for photos, we feel you might still want to consider adding Essaouira to your list.
Essaouira is Marrakech's lesser-known but equally as beautiful coastal counterpart. Discover authentic Morocco here, in a city protected by incredible 18th-century seafront ramparts (Skala de la Kasbah). It's a place where history meets beauty, and one your Instagram feed will love. With old brass cannons, ocean views, and beaches filled with windsurfers, you're sure to find a spot (or ten) worthy of a spot on your social media profile.
Where to Stay:
These hotels are not only so colorful and beautiful, they are conveniently located in the prime locations at reasonable prices.
See more hotel options in Essaouira here.
Things to Do:
If you like adventure travel, Essaouira offers so many of those opportunities. Besides the ones we recommended below, you can see our full list of recommended things to do in Essaouira here.
Lisbon, Portugal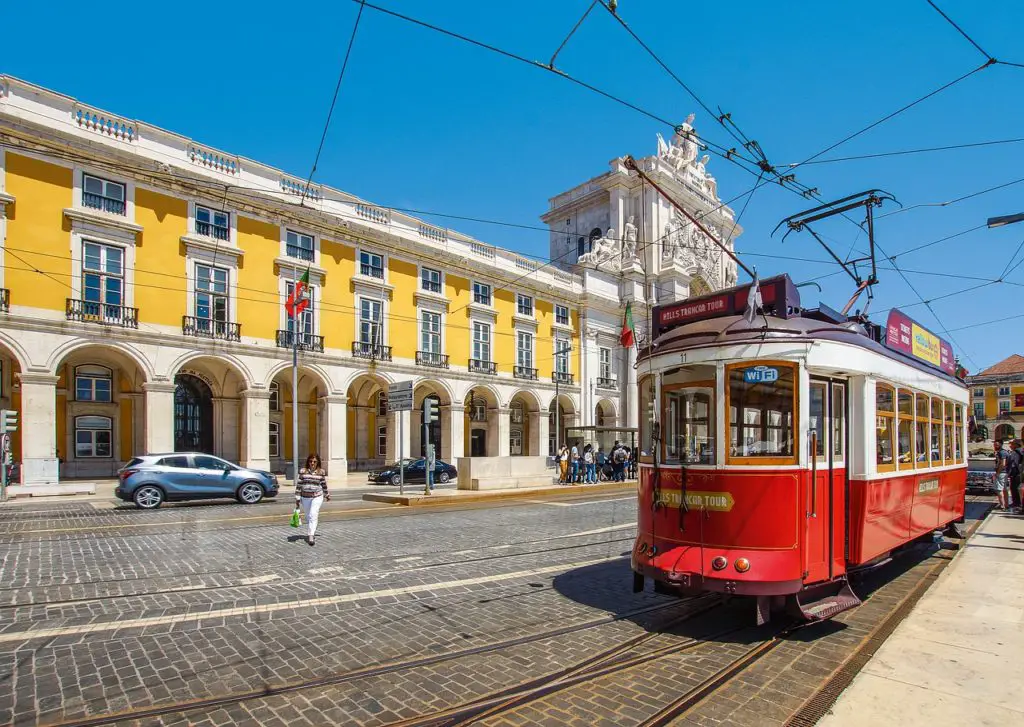 Portugal's capital promises a vibrant mix of incredible nightlife, bustling streets, and an aesthetic guaranteed to win over your Instagram followers. Discover the famous tramcar the city is known for, using the mode of transport to see the city's eclectic neighborhoods, each with their own distinct charm. Uncover historic buildings, hidden gems, and an enchanting mix of old and new – Lisbon has it all.
Where to Stay:
Here are our short list of where to stay while on your trip to Lisbon.
For more hotel options to stay, see our full list here.
Things to Do:
Lisbon offers a variety of things you can do, from visiting castles, Wine tasting tours, cruising by sailboat at sunset, to day trips to nearby towns such as Sintra and Cascais, the possibilities are endless. Besides some of our favorites below, see more things you can do in Lisbon here.
Barcelona, Spain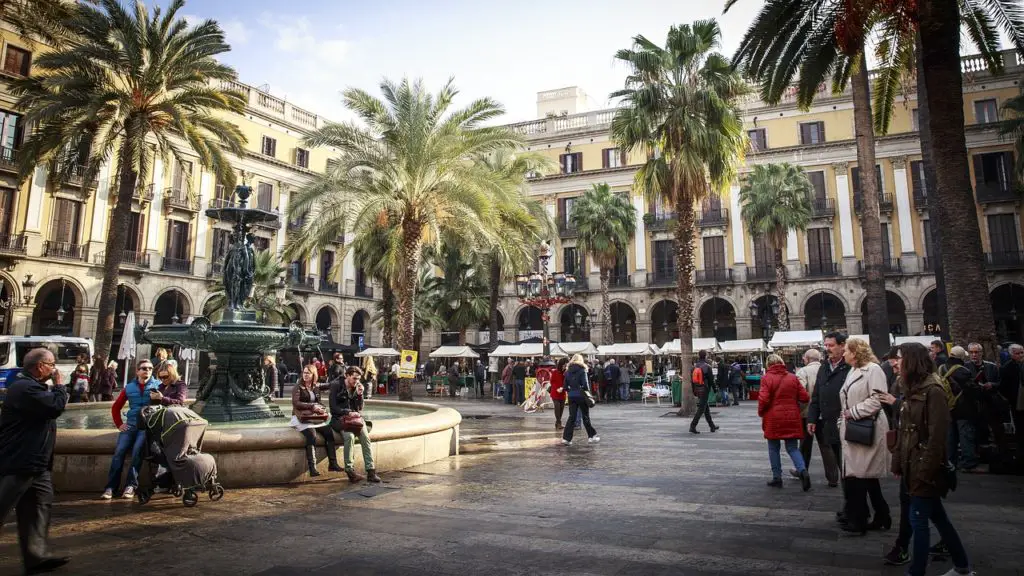 Bursting with color, joy, and art, Barcelona is a spectacle just waiting to be discovered. It's a multi-cultural place where the old and new juxtapose perfectly, and where you're sure to find a hidden gem tucked away behind every corner. Head to La Rambla to experience the hustle and bustle of the city, or picture the shadowy cobbled streets and historic architecture of the Gothic Quarter. Gaudi's art dots the city – from imposing buildings to the exquisite Park Guell – and it's sure to light up your Instagram feed too.
Where to Stay:
There are just so many great accommodations to choose from, but here are three of our favorite ones to stay in while vacationing in Barcelona. All centrally located in the city center or near some of the best attractions in Barcelona.
See a full list of recommended hotels to stay in Barcelona here.
Things to Do:
From visiting famous sites like the Sagrada Familia, Park Guell, to food tours, tapas, and wine experiences, Barcelona has it all. Find more things to do in Barcelona here.
Feeling inspired with our list of Europe's Instagram destinations? We don't blame you! If you're looking for your next multi-city European getaway to visit Europe's Instagram destinations, we'd be happy to help you plan it. We offer an amazing array of pre-designed packages, or you can completely customize your trip from scratch with our 'Custom Planning' option. See how trip planning with us works here. Get in touch with us today to start planning your dream getaway.
DISCLAIMER: Links included in this description might be affiliate links. If you purchase a product or service with the links, MultiCityTrips may receive a small commission at no additional charge to you.