As one of the world's oldest urban areas, Naples has plenty to offer its visitors. You can try authentic Neapolitan pizza and pasta dishes like pasta e Fagioli, or you can visit the historic sites within the city. But one of Naples biggest draws is how much there is to do both within the city limits and beyond – here are eleven of the best day trips you can take if you're starting in Naples, Italy.
1. Pompeii
The city of Pompeii was once a thriving Roman city until the massive volcanic eruption of Mount Vesuvius in 79 AD covered the city with a thick layer of ash. Now Pompeii is one of the world's most famous archaeological sites and you can visit to see the remains of gardens, homes, and businesses. It's easiest to drive here, and once you arrive you should plan to spend several hours exploring Pompeii, and it's recommended that you rent an audio tour to help guide you through the area. You can also choose to hire a certified guide either in advance or when you arrive.
2. Herculaneum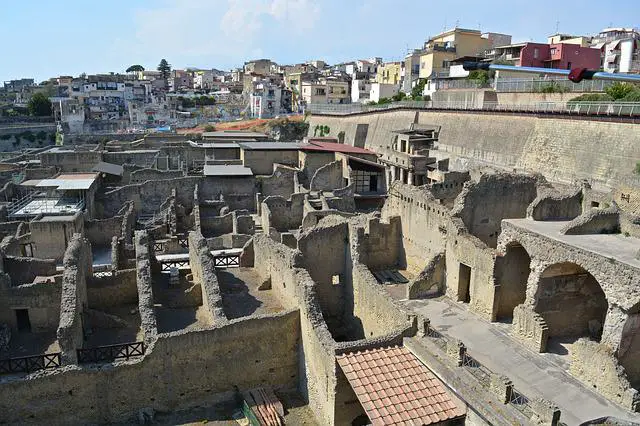 The ancient town of Herculaneum was another once-thriving city that was destroyed when Mount Vesuvius erupted in 79 AD, raining ash down on the area below. However, there's a major difference between the two archaeological sites thanks to the specific type of rock that covered the city. Herculaneum was affected by pyroclastic rock, which means that organic material in the city was preserved so items like wood, food, beds, and even papyrus scrolls have been at least partially recovered and studied. Like with Pompeii, it's easiest to drive here. When you visit, you can also take a guided tour or hire a guide, or you can choose to explore at your own pace.
3. Positano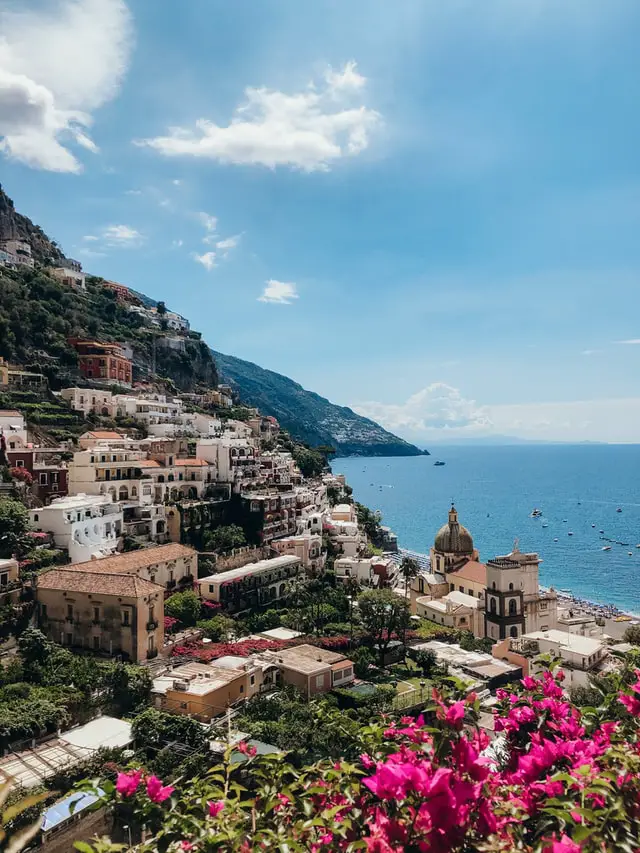 Positano is a lovely getaway and one of the most popular cities to visit on the Amalfi Coast. It's also a popular destination for photographers, and you've probably seen photos of the picturesque town before. The contrast between the warm hues of the buildings and the greens and blues of the natural coastline creates a beautiful and unforgettable view. One of the perks of Positano is the nightlife, which features exciting nightclubs, restaurants, and bars. Additionally, you can enjoy the beaches and outdoor spaces here by planning a hike or simply a day relaxing on the sand. There are several busses and ferries that one can take along the Amalfi Coast, but an afternoon spent driving up and down the scenic Italian coastline is an experience in itself.
4. Sorrento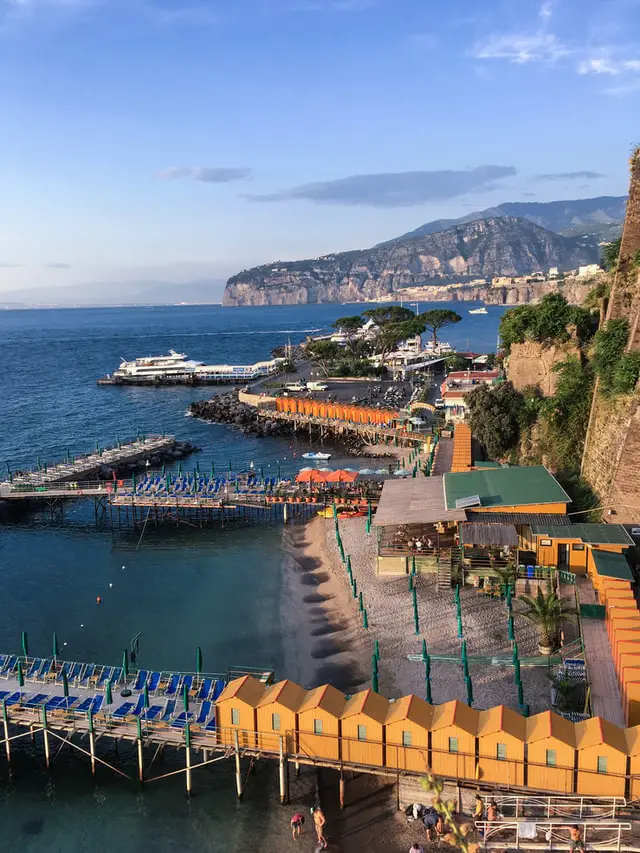 Sorrento is one of the Amalfi Coast's northernmost settlements, famed for both its gorgeous architecture and the manufacturing of Limoncello, a lemon-flavored liquor. Marina Grande's lovely port is a must-see where you can find many fine-dining options, including some fantastic seafood dishes made with freshly caught fish. Old Sorrento's historic district is a wonderful spot to visit, with an abundance of shops, restaurants, and quaint sidewalk cafes. Like with Positano, Sorrento is best accessed with a car or a bus.
5. Vietri Sul Mare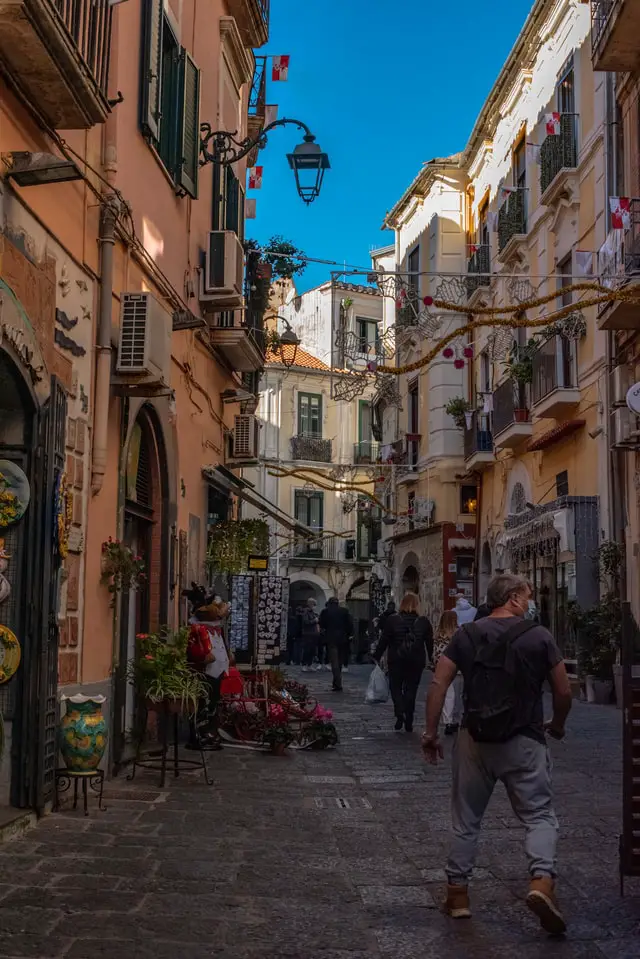 Less than an hour south of Naples by car is Vietri Sul Mare, a hidden gem of the Amalfi Coast. It has many of the same perks as the more well-known towns along the coast but is far less busy and crowded. The beaches here are quiet and peaceful, and there are many local shops to explore. Vietri Sul Mare is known for its ceramic production and you can see fine examples of tilework, pottery, and more throughout the town. You can also purchase some to take home as a souvenir.
6. Royal Palace of Caserta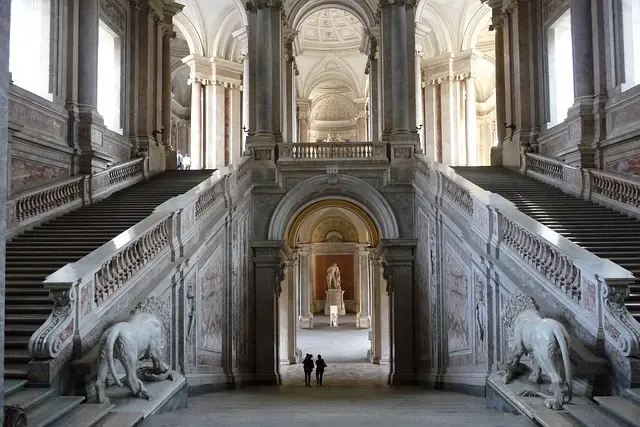 The Royal Palace of Caserta was built in the 18th century and is a shining example of Baroque architecture. It was built by the then-kings of Naples, the House of Bourbon-Two Sicilies, and is the largest royal palace in the world in terms of square footage. It's a short drive away, and you can book a ticket to visit the palace, and there's an optional upgrade that allows you to see the palace gardens.
The beautiful palace has been used as a filming location for many movies, including the chronologically first two episodes of the Star Wars series.
7. Parco Nazionale del Cilento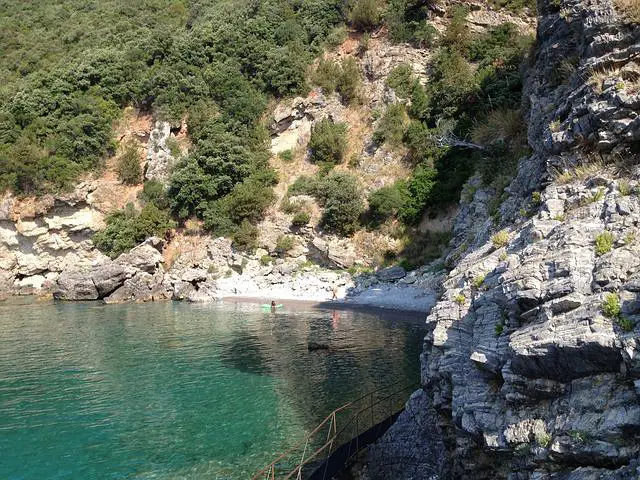 Located just about an hour and a half from Naples by car, Parco Nazionale del Cilento is an Italian National Park that was established in 1991 to protect the natural beauty of the area and protect it from an influx of tourism. When you visit you can spend your time hiking and enjoying the majestic coast.
8. Ischia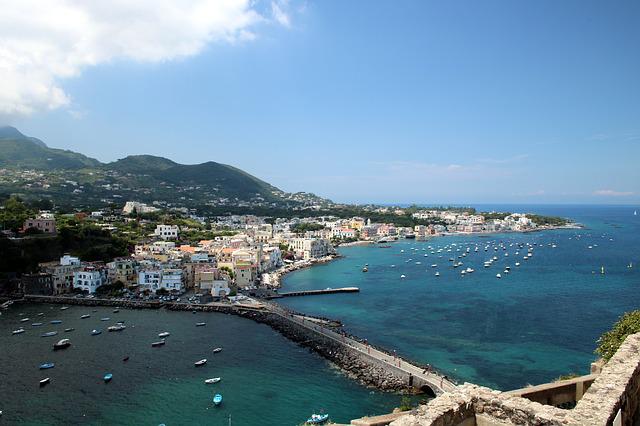 Just a short ferry ride away from Naples is Ischia, a picturesque island that is known for its hot springs and natural spas. It's worth spending a few days exploring the historic coastal towns and the lush tropical landscape of the island. Once you arrive by boat, you'll want to rent a car to get around and make sure you see the best of what Ischia has to offer. Don't miss the seaside town of Ischia Ponte, known for its medieval castle.
9. Capri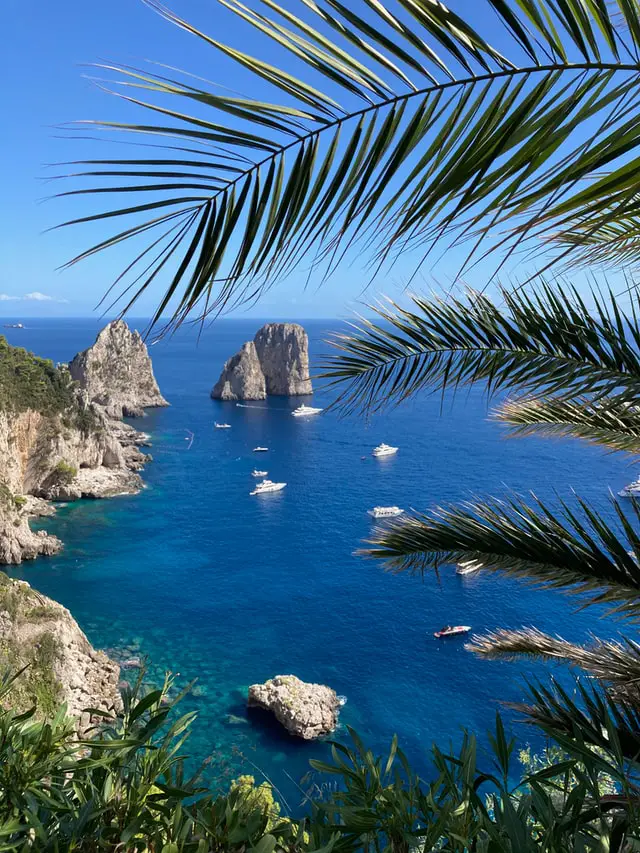 The stunning island of Capri is a well-known travel destination and many celebrities and notable figures vacation here. It's also just about an hour's ferry ride away from Naples, which isn't too bad considering how amazing the view is from the boat. Make sure you relax on the beautiful beaches of the island and make time to eat a traditional Caprese salad. This dish consists of fresh basil leaves, tomatoes, and mozzarella cheese drizzled with olive oil and makes for a refreshing but filling bite to eat during a day spent enjoying the gorgeous Italian sun.
10. Pozzuoli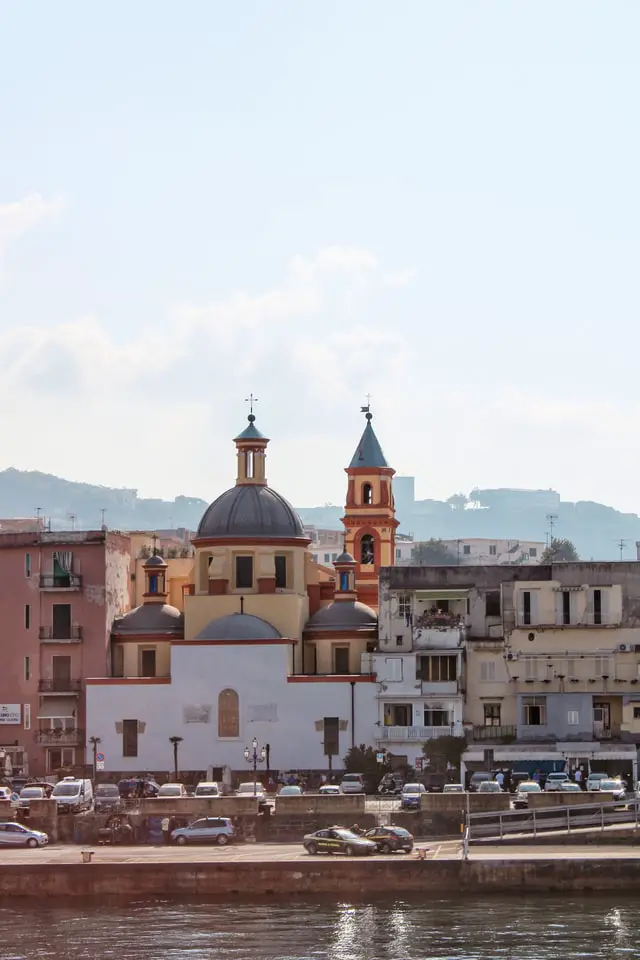 Although technically part of Naples' larger metropolitan area, Pozzuoli is just about 45-minutes away from the Naples city center by car making it one of the best day trips from Naples. When you arrive you'll be impressed by this charming coastal town, which is the largest along the Phlegrean Peninsula.
One of the best historic sites to visit in Pozzuoli is the Flavian Amphitheater, the third largest ancient Roman amphitheater in Italy. The core structure of the Flavian Amphitheater is surprisingly well preserved and you can tour them today if you visit.
11. Procida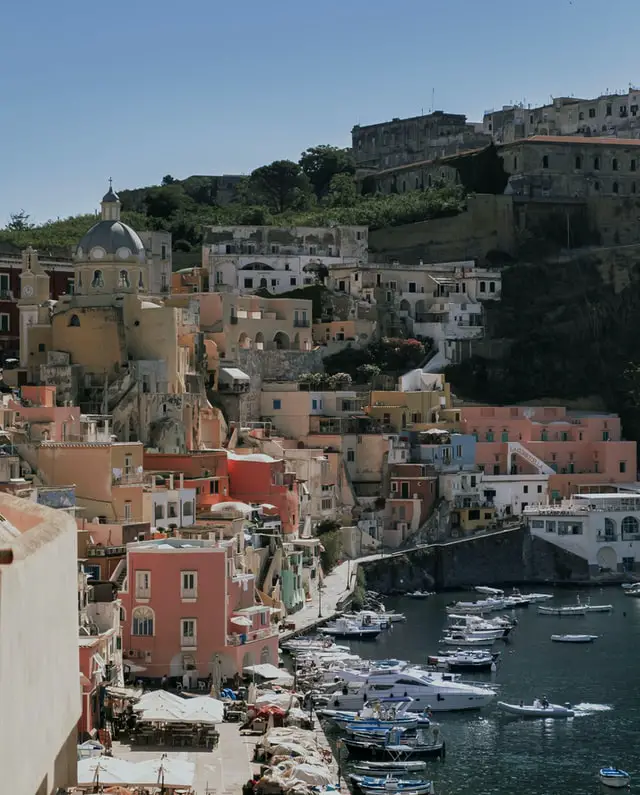 The island of Procida is located just off the coast of Naples and is easily accessible via ferry. Although incredibly small, Procida has plenty to offer and is relatively unknown to tourists. Defined by pastel structures, sunny beaches, and fantastic historic sites, you could easily spend several days exploring the island – but it's well suited for a day trip from Naples as well. There's also a fantastic nature reserve called Isola di Vivara, which is only open a few days a week. Although that may make it tricky to plan a visit, it truly helps preserve the incredible natural beauty of the inlet and the island as a whole.
Video Guide: 11 Best Day Trips from Naples, Italy
Related Posts:
Need help planning a trip to Naples, Italy?

Want to plan a trip to Naples with some of the best day trips from Naples but don't know where to begin? If you find this type of multi-city trip planning to be too complicated to plan on your own, we're here to help!
At MultiCityTrips, multi-destination travel and complicated itineraries such as a trip to Naples, day trips from Naples, or trips that include visiting multiple cities, and countries throughout Europe are our specialties. Contact us today to learn more about how one of our experienced travel experts/destination specialists can personalize your multi-city European trip and craft your European vacation package at the best price.
Don't want to start from scratch and need some trip inspiration? Check out our marketplace for customizable pre-designed packages available right now for many amazing destinations in Europe.
To learn more about how our process of trip planning works in detail, please see our "How It Works" page or check out our video on "How to Plan a Multi-City Trip to Europe in  5 Easy Steps"  here.
Have questions for us? Schedule a FREE Call with us here or contact one of the travel experts/destination specialists at [email protected], call/text us at (888)223-2316 today