Spain and Portugal are two countries with rich histories, gorgeous landscapes, and delectable cuisine. There is so much to see and do in this region of the world, from the rolling hills of Portugal's Alentejo region to Madrid's bustling streets. But with so much to offer, it can be challenging to know where to begin. Because of this, we'll be showcasing three different itineraries for traveling through Spain and Portugal in this blog post: seven days, ten days, and fourteen days. Each itinerary is designed to give you a full and unforgettable experience, taking you to some of the most famous places in both countries as well as some hidden gems.
Related Posts:
7-Day Spain and Portugal Itinerary: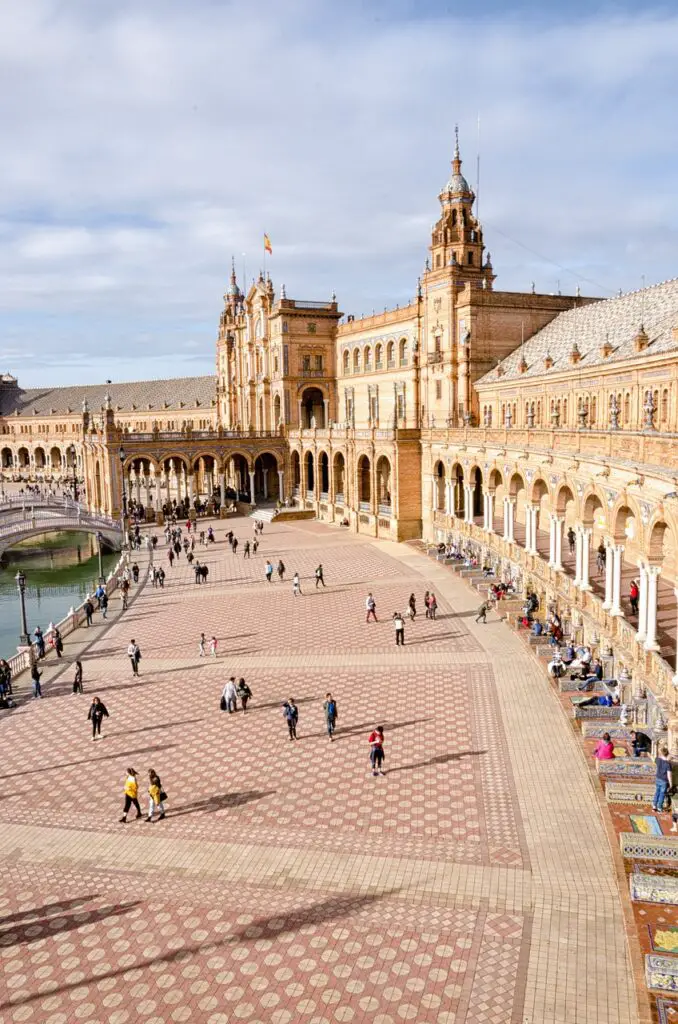 Start your week-long adventure through Spain and Portugal by arriving in Seville, the capital of Spain's Andalusia region. One of the city's most famous landmarks is the Seville Cathedral, a historic Gothic structure that was built starting in 1401 as part of an effort to showcase Seville's wealth and culture. Relax after a day of exploring the city by indulging in some tapas and wine at one of the many traditional bars in the historic Santa Cruz neighborhood.
Next, you can either catch a bus or rent a car to get to Faro, a charming coastal town in the Algarve region of Portugal. Take a boat trip to the Ria Formosa Natural Park, stroll along the marina, and unwind on one of the breathtaking beaches. Visit one of the many nearby eateries to sample some of the mouthwatering seafood specialties, such as the renowned grilled sardines.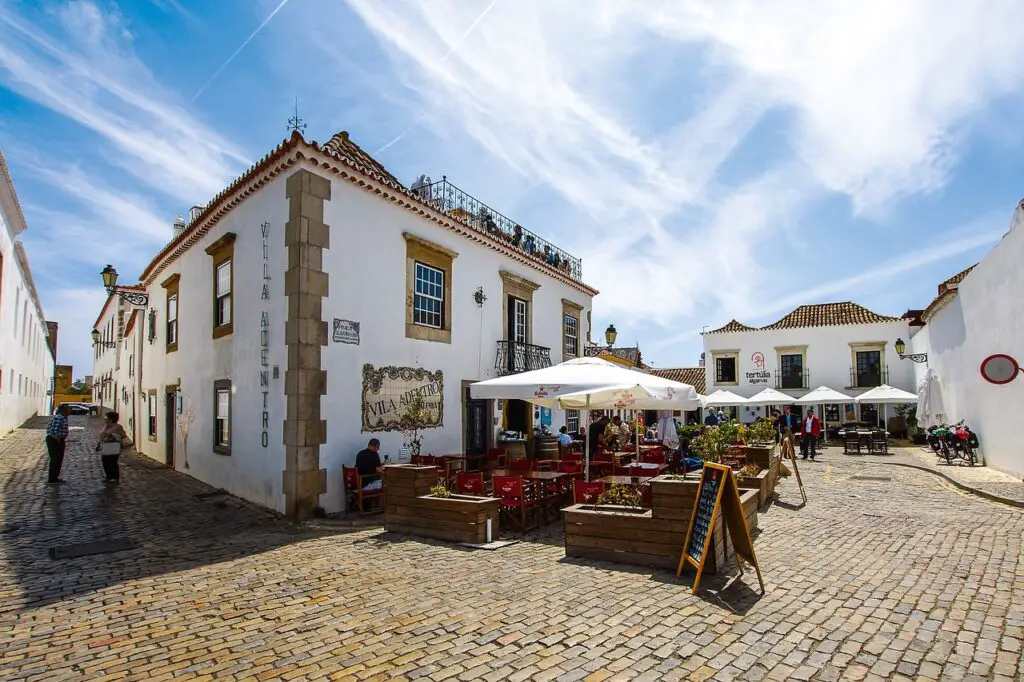 Finally, journey north along the coastline to Lisbon, the capital of Portugal. Lisbon is culturally and historically rich and has a relaxed atmosphere that is perfect for a low-stress vacation. You can enjoy traditional music and art, as well as modern equivalents, and indulge in the rich culinary scene. If you're a fan of seafood, you're in luck when you visit Lisbon with many popular dishes featuring freshly caught fish.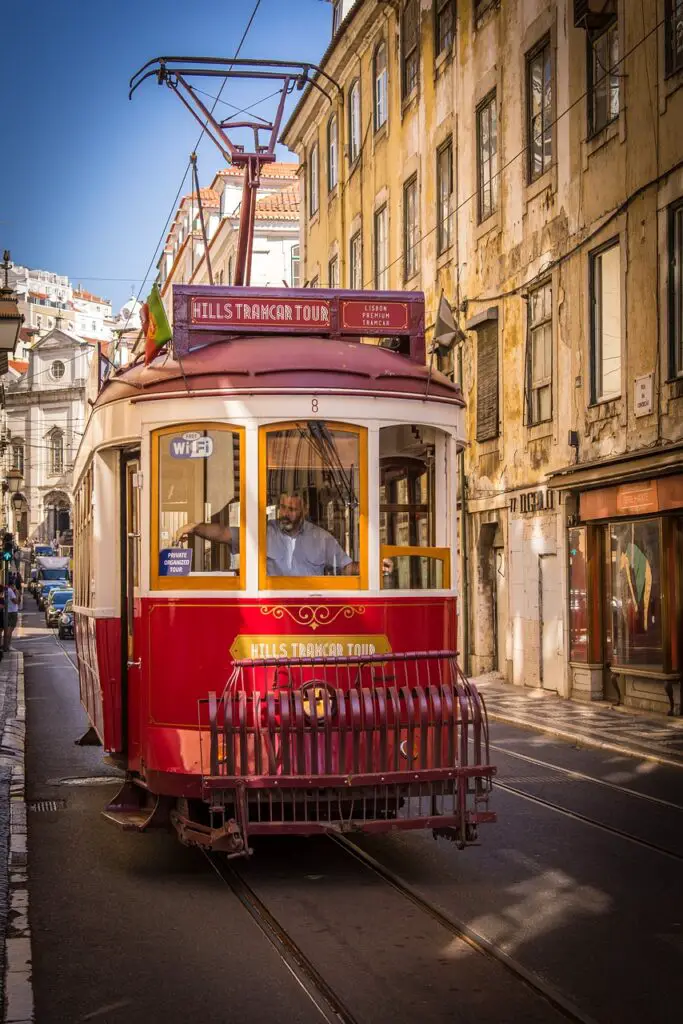 10-Day Spain and Portugal Itinerary: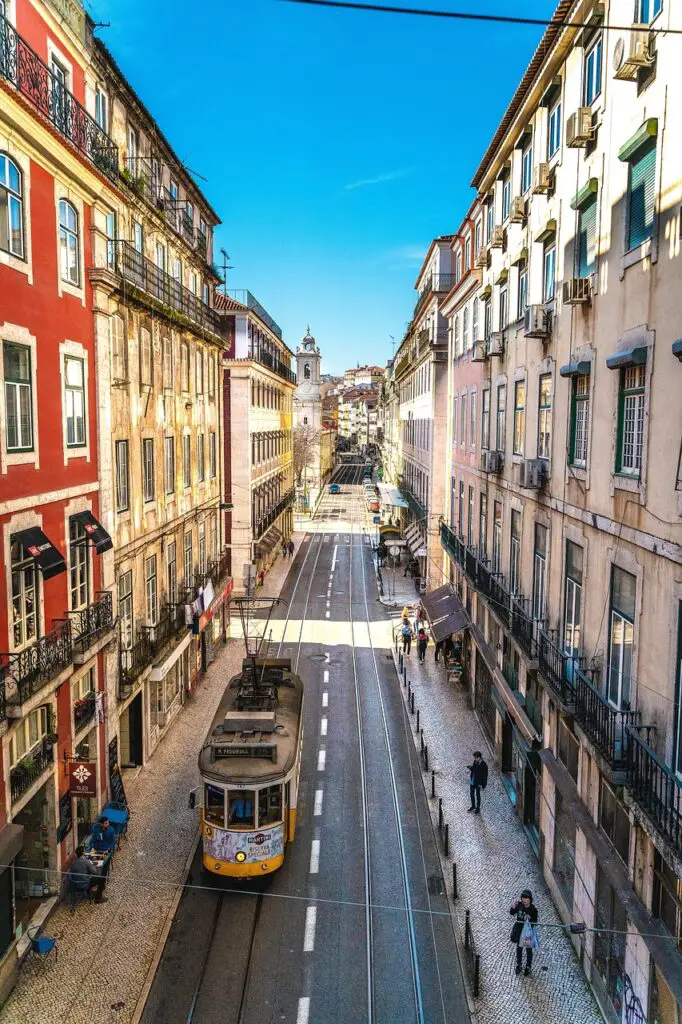 Begin your journey in Lisbon, the vibrant capital of Portugal. Check out the historic neighborhood of Alfama – wander down the cobblestone streets and step into shops, cafes, and local businesses that catch your eye.
Visit famous landmarks like the Belem Tower, the Jeronimos Monastery, and the stunning Praça do Comércio. For a unique perspective, visit the Basilica da Estrela and enjoy the panoramic views of Lisbon and beyond.
Take a day trip to the charming town of Sintra, known for its magical palaces and castles. Pena Palace is likely the most famous, with warm-toned colorful walls and a Romanticist architectural style. The castle is nestled in the Sintra Mountains, and is a cherished UNESCO World Heritage Site.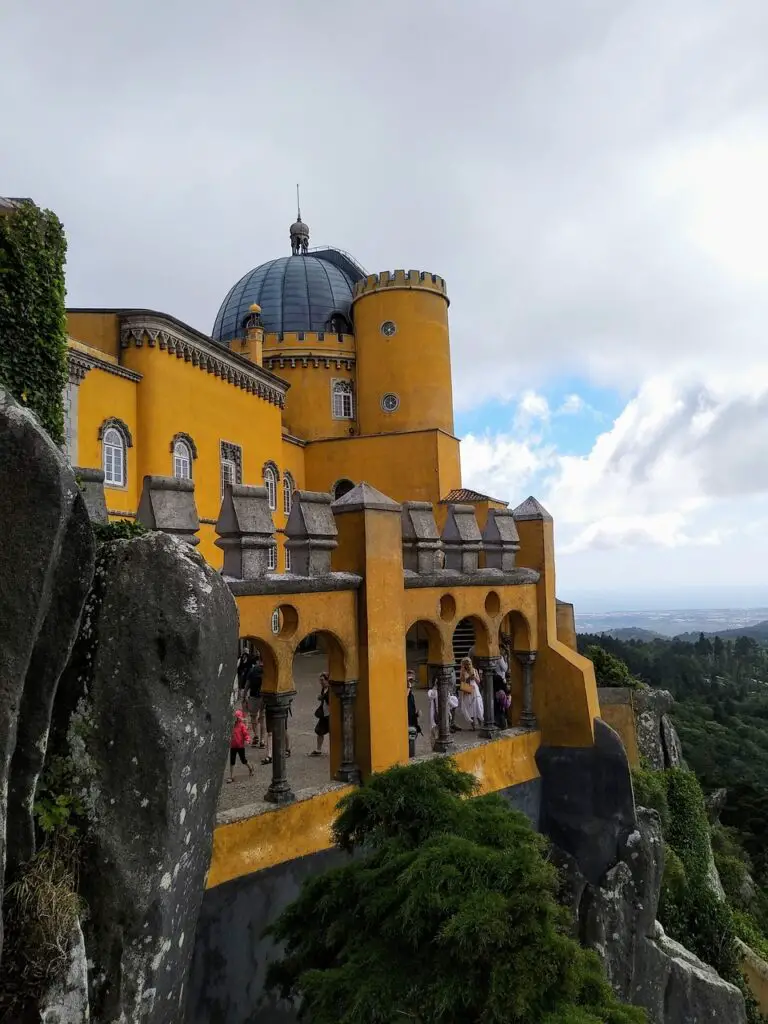 Next, head to Madrid, the capital of Spain. Discover the city's famous sites, such as the Prado Museum and the Royal Palace of Madrid. Immerse yourself in the local culture by taking a stroll through the trendy neighborhoods of Malasaña and Chueca, and indulging in the local cuisine, including delicious tapas and sangria.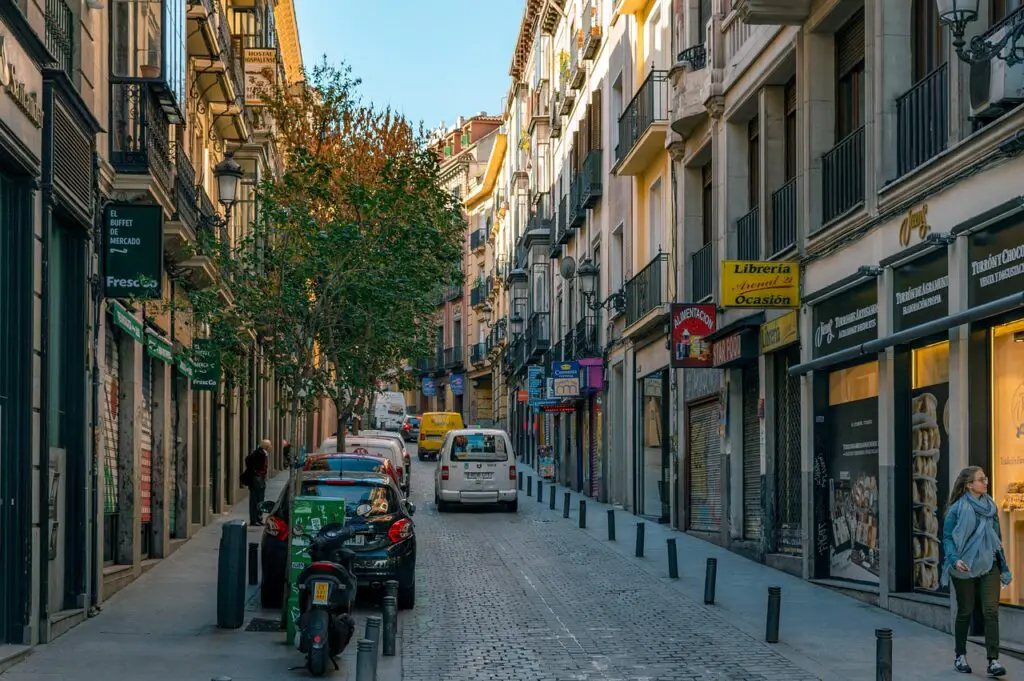 From Madrid, head to Toledo, a charming medieval city known for its stunning architecture and rich history. It's just a 30-minute train ride away from Madrid, so you'll have plenty of time to see the best of what this culturally rich city has to offer. Take a stroll through the Jewish Quarter's winding alleyways and indulge in some of the area's world-famous marzipan treats. View the magnificent Toledo Cathedral, the Alcázar fortification, and the city from afar from the Mirador del Valle.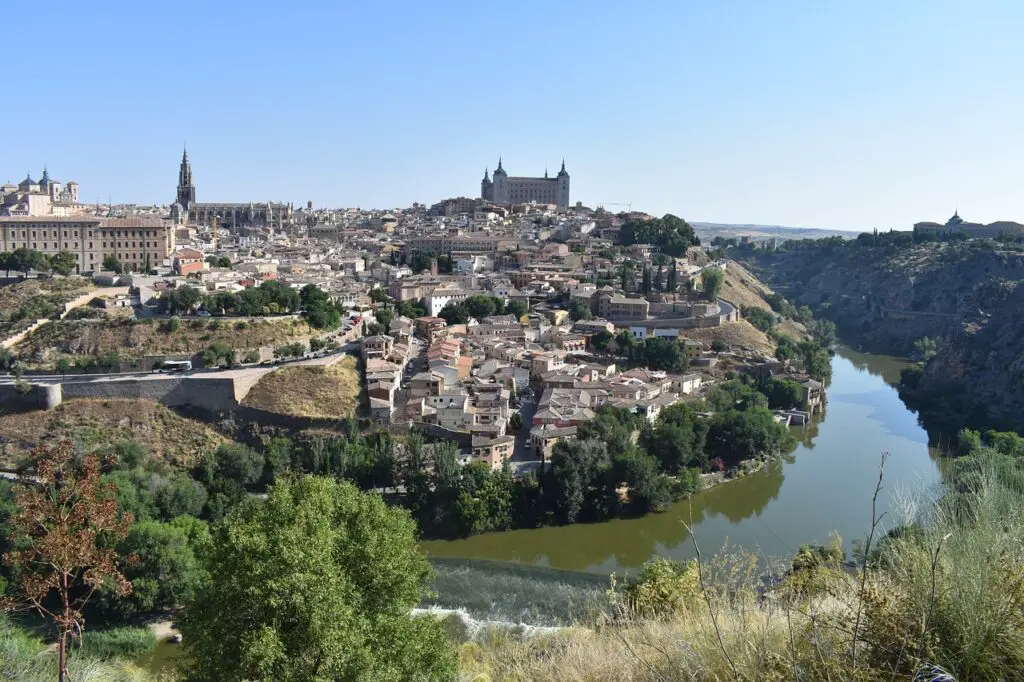 Finally, take the train back to Madrid and jump on a connecting line to end your journey in Cordoba, a city in southern Spain with a rich Moorish heritage. Once a prominent city in the Roman Empire and later the capital of the Islamic caliphate, Córdoba is a melting pot of cultures and influences. A great example is the Mosque–Cathedral of Córdoba, a Catholic church which began its life as a mosque. You can see the blending of cultural and artistic in every aspect of this fascinating building.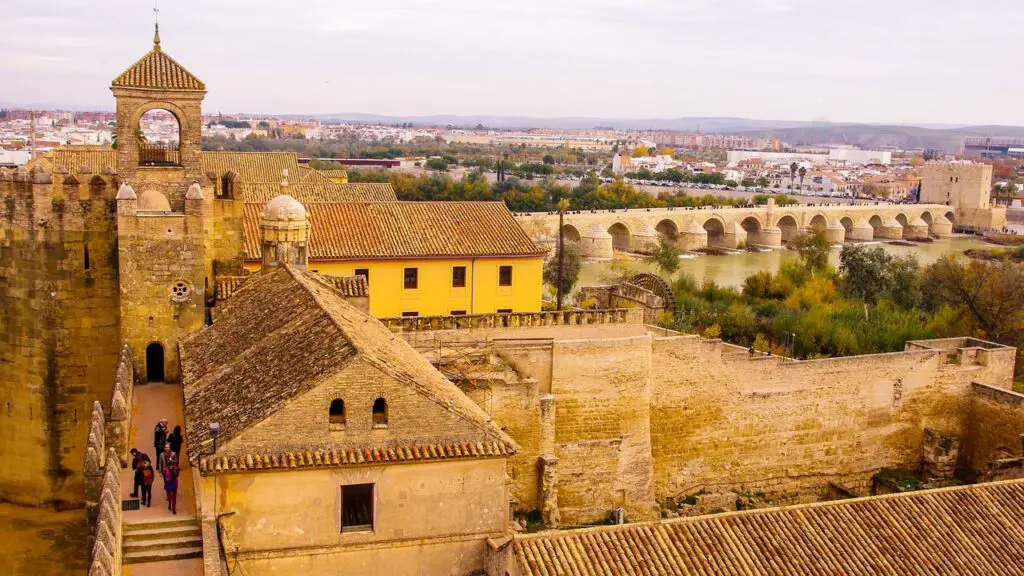 14-Day Spain and Portugal Itinerary:
Begin your journey in Barcelona, the vibrant capital of Catalonia. Explore the city's iconic landmarks, including the Sagrada Familia and Park Güell. Visit the charming Gothic Quarter and indulge in some of the city's world-renowned cuisine and wine. Barcelona is known for many amazing dishes like the simple yet tasty Pan con tomate, or bread with tomato. It was historically a way to soften up bread that had become too hard to eat, and can be spiced up with olive oil and sea salt. You can find the traditional dish at countless cafes and restaurants in Barcelona, and many eateries offer their own twist on this Catalonian staple.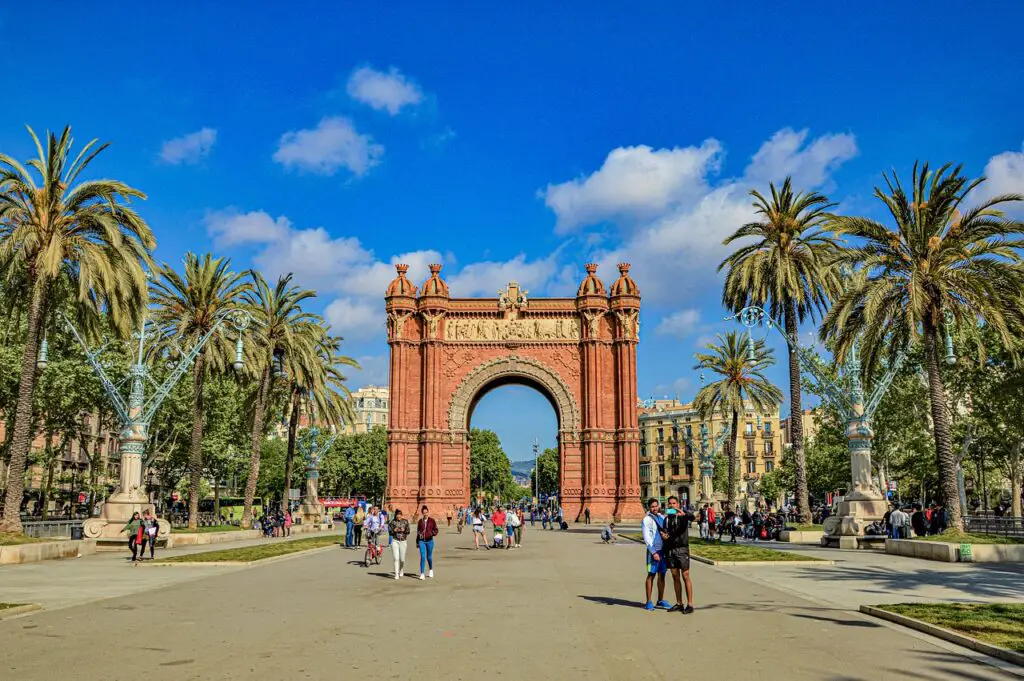 Next, head to Montserrat, a breathtaking mountain range just outside Barcelona. Take a cable car up to the mountaintop monastery to enjoy the stunning views of the Catalan countryside. You can spend a night in Montserrat, but since it's just an hour away from Barcelona by train, it can make for a fantastic day trip.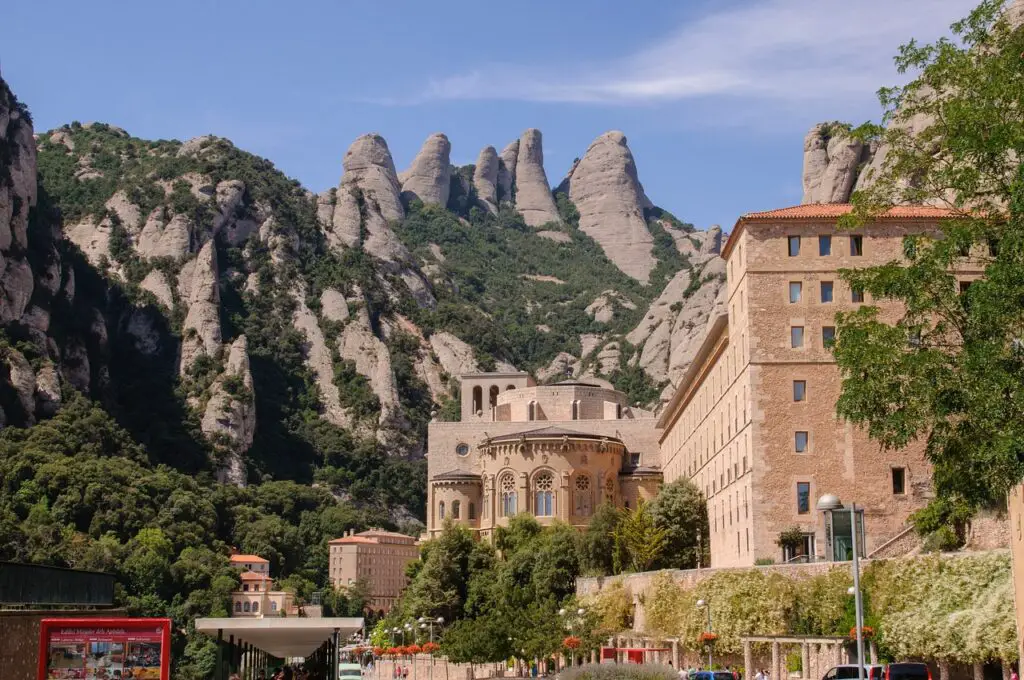 From there, take a flight to the island of Ibiza, known for its crystal clear waters and white sand beaches. In addition to its beautiful beaches, Ibiza is also known for its museums and historic old town. The island is a mecca for music fans as well, with clubs and DJs from around the globe throwing legendary parties all summer long. Ibiza has activities for everyone, whether they want to unwind or celebrate.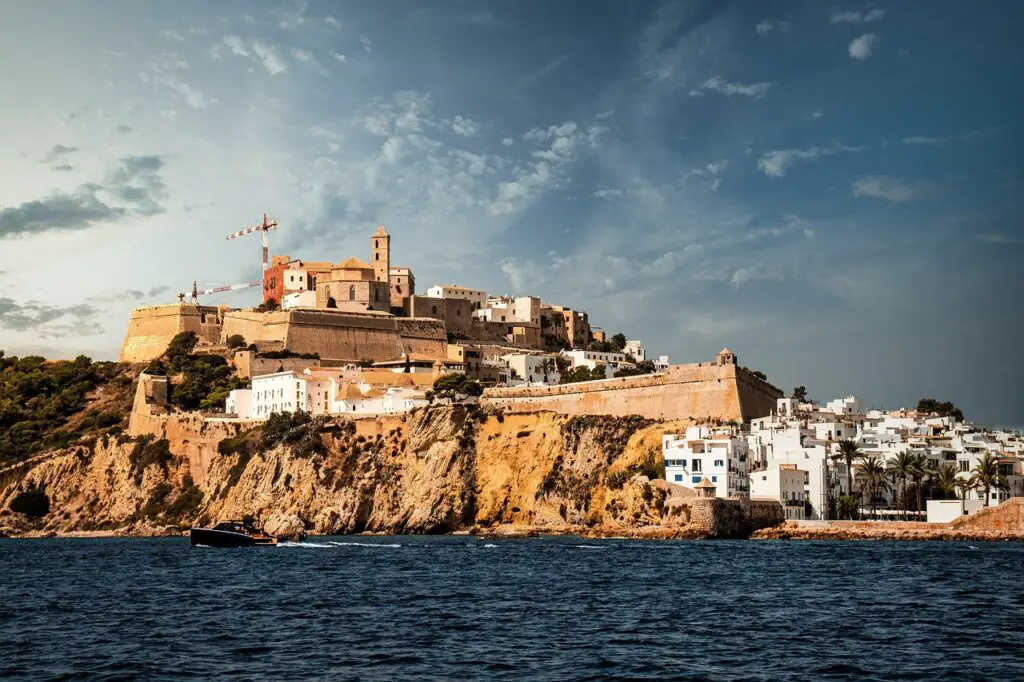 After enjoying the Mediterranean sun in Ibiza, take a flight directly to Porto to start exploring Portugal. The flight should take about five hours, so spend your first day in Porto stretching your legs and checking out the cafes and boutiques the city has to offer. Make sure you sample Port wine if you're interested in drinking – there are multiple Port cellars to choose from, so don't limit yourself, and check out any of the ones that intrigue you. If you're looking for a place to start, Ferreira's is a great choice. This famous cellar dates back to the 1750s.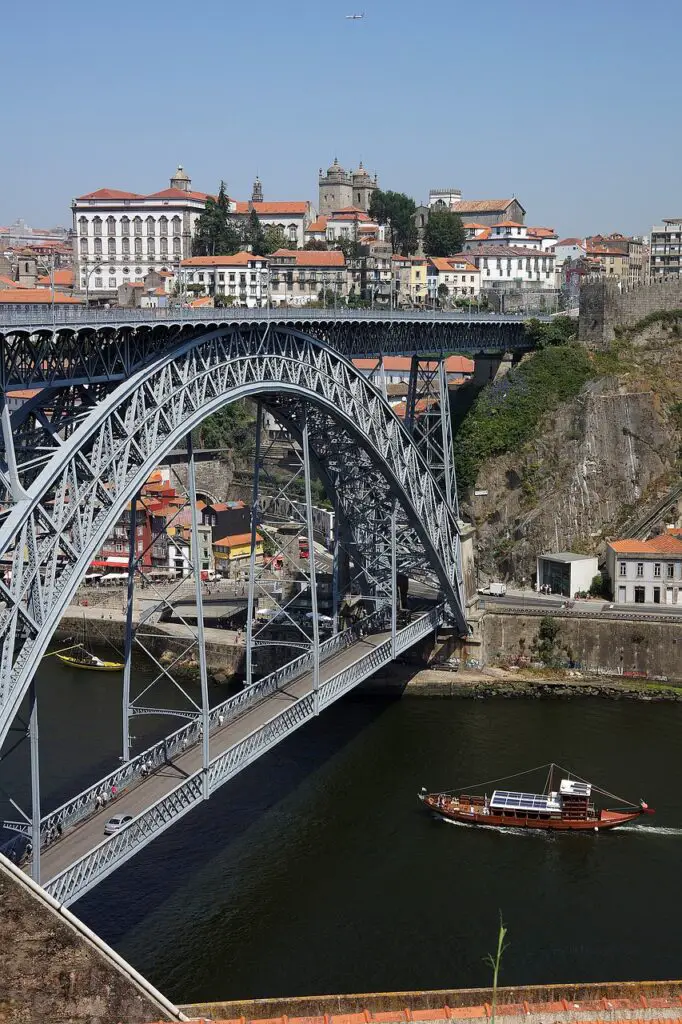 From Porto, head to Aveiro, a charming coastal town known as the "Venice of Portugal" thanks to its canals, colorful boats, and beautiful architecture. Explore the Ria de Aveiro to find beautiful cafes and restaurants where you can taste some incredible seafood dishes. Finish your meal in Aveiro with a sweet treat: ovos moles, a sweet egg-based pastry.
Finally, end your journey in Coimbra, a quaint university town with stunning architecture and rich history. Visit the ancient University of Coimbra, the stunning Biblioteca Joanina, and the charming Old Town during your time in this gorgeous Portuguese destination.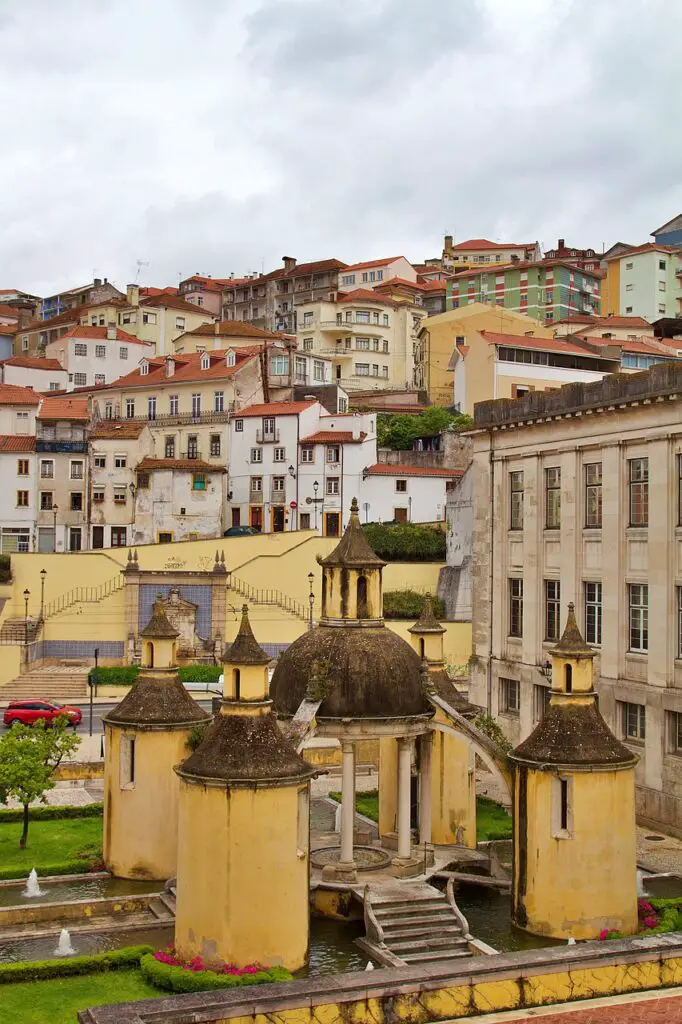 Related Posts:
Travel Resources for Spain and Portugal Itinerary:
To make planning this Spain and Portugal itinerary easier, we included some of our recommended travel resources below. You can search and find the best flights, transfers, hotels to stay in, tours/activities, and things you can do during your trip here.
Flights: 
CheapOAir : You can find airline tickets, hotel rooms, rental cars and vacation packages all in one site!
Kiwi.com: What we like about Kiwi is the fact that they are able to create combinations of flight, train, and bus tickets and offer them in a single itinerary. Also, Kiwi has what they called "Nomad" which helps you find the best way of visiting multiple destinations, saving you time and money. This Spain and Portugal itinerary might just be a great one to give it a try since you will be arriving in Barcelona and leaving from Lisbon to come home.
JetRadar: You can search and compare airfares from 726 airlines and dozens of travel agencies and systems.
Hotels: 
Agoda: Agoda is one of the world's largest online travel accommodation platforms with a network of over 2,000,000 vacation rentals and hotels worldwide.
Hotellook: They have more than 250,000 hotels in 205 countries, working with data from more than 10 online booking systems, such as Booking.com, Agoda.com, Hotels.com, Expedia, and others.
Transportations: 
Airport Transfers: KiwiTaxi, Viator
Train: Trainline or RailEurope 
Bus: Flixbus: Very affordable (as low as $6) and convenient way to transfer between cities in Europe.
Car Rentals: AutoEurope, EconomyBookings, or  GetTransfer (transfers & car rentals with a personal driver)
Bike Rental: BikesBooking (Bikes & scooter rentals) 
Transportation Comparison: Omio (search, compare, and book tickets for buses, trains, and flights all in one site)
Tours & Activities:
TakeWalks (WalkofItaly): This is our favorite site for walking tours & daytrips.
Tiqets: Great site for entrance tickets. It offers directly bookable, instantly available, and completely mobile tickets for museums, shows, and attractions all over the world.
Musement: They have good activities and tours in Italy and Spain, also many great day trips you can choose from.
 GetYourGuide: A large number of tours, excursions, and other travel activities
Viator: The largest one. It has everything from tours, attractions, shore excursions, and private guides in over 2,700 destinations worldwide. It also has many transportations and transfers options and some unique experiences we didn't find anywhere else.
DISCLAIMER: Links included in this description might be affiliate links. If you purchase a product or service with the links, MultiCityTrips may receive a small commission at no additional charge to you.
Need help planning a trip to Spain and Portugal?

Want to plan a multi-city trip to Spain and Portugal but don't know where to begin? If you find this type of trip planning to be too complicated to plan on your own, we're here to help!
At MultiCityTrips, multi-destination travel and complicated itineraries such as a multi-city trip visiting multiple destinations in Spain and Portugal are our specialties. Contact us today to learn more about how one of our experienced travel experts/destination specialists can personalize your multi-city vacations at the best price.
Don't want to start from scratch and need some trip inspiration? Check out our marketplace for customizable pre-designed packages available right now for many amazing destinations.
To learn more about how our process of trip planning works in detail, please see our "How It Works" page or check out our video on "How to Plan a Multi-City Trip to Europe in  5 Easy Steps"  here.
Have questions for us? Schedule a FREE Call with us here or contact one of the travel experts/destination specialists at [email protected], call/text us at (888)223-2316 today.