Spain and Portugal are some of the most popular destinations in Europe and no matter what kind of vacation you are envisioning, you'll likely be able to do in these two countries. Travel through picturesque landscapes and scenery, relax on sparkling beaches, indulge in mouth-watering cuisine, and experience the rich culture. If you're planning a trip to Spain and Portugal and aren't sure where to start, here's our Spain and Portugal itinerary with a list of destinations that are great options for a trip lasting anywhere from 10 days to two weeks.
Related Posts:
Barcelona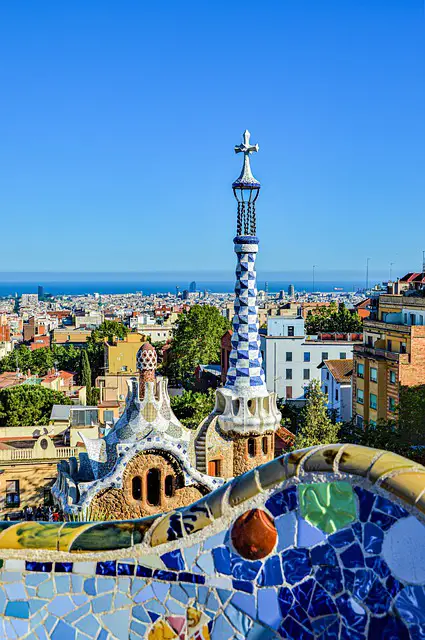 Barcelona is an incredible travel destination and a great first stop for your Spain and Portugal itinerary. You can spend a day or two here and experience the rich culture and fascinating historic sites and structures that the city has to offer. One of the most famous historic sites is a basilica: La Sagrada Familia is a one of a kind structure that was constructed with multiple architectural styles. You can get used to being in a new country while sampling delicious tapas, relaxing at sidewalk cafes, or even seeing a soccer game!
La Rioja Wine Region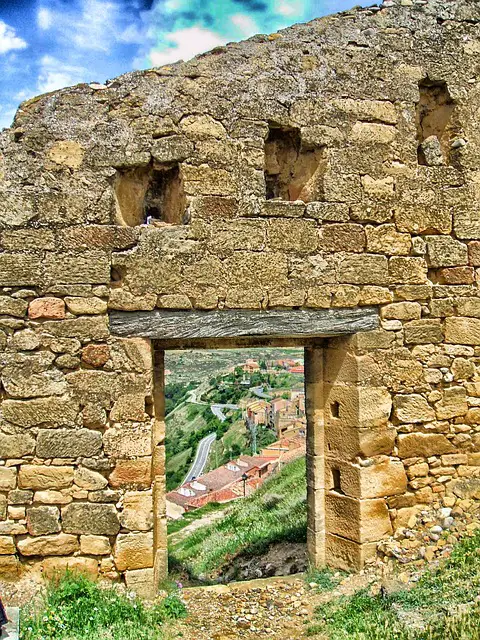 If you're able to add an extra day or two to your Spain and Portugal itinerary, head north of Barcelona to La Rioja to try some wine in one of Europe's most famous wine regions. The barrel-aged red wines the area is famous for are made from Tempranillo and Garnacha grapes and have berry notes.
You can stroll through the various vineyards and take tours to learn about the long history of wine production here: the first Phoenician settlers came here in 11,000 BC and the wine you can taste today is a result of the knowledge and traditions that have been perfected over the years since then.
Valencia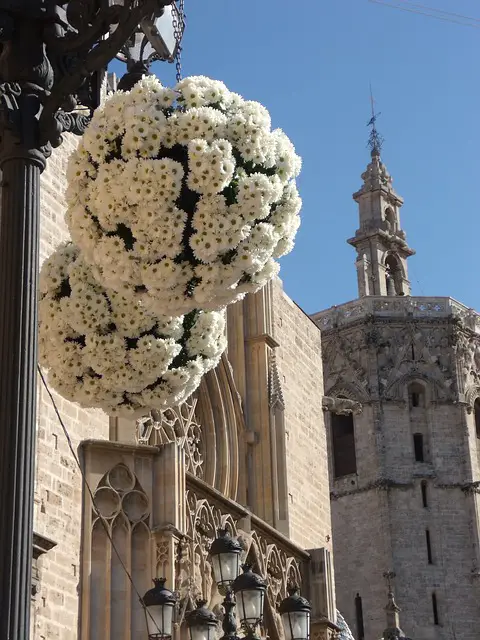 Head south of Barcelona to experience sunny Valencia. One of the most incredible things to do in this city is to visit the Central Market. The building where it is held dated back to 1914, but a market has been occurring in the same location since 1839. Most of the market is dedicated to food, but there are also artisan wares sold here.
Madrid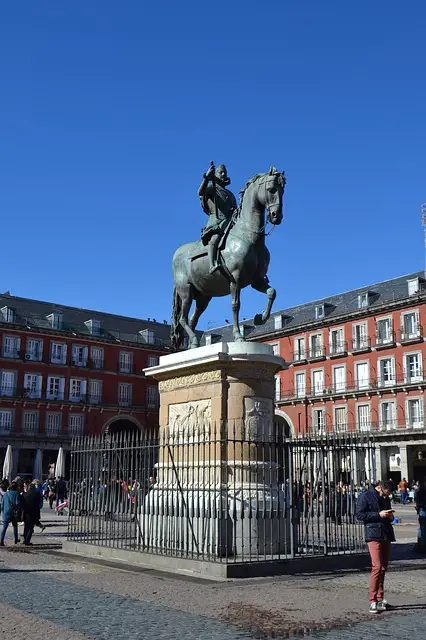 Next head west towards the center of the country to see Madrid, Spain's capital city. Madrid is full of history, parks, cultural sites, gardens, and a thriving nightlife scene. Eat at the historic Sobrino de Botin, which is the oldest continually operating restaurant in the world. When you're there, you can try the cochinillo asado (roast pig) which has been the house special for decades. Notable author Ernest Hemingway once ate here, as did artist Francisco de Goya who was a waiter at the restaurant before going to art school and starting his career.
Segovia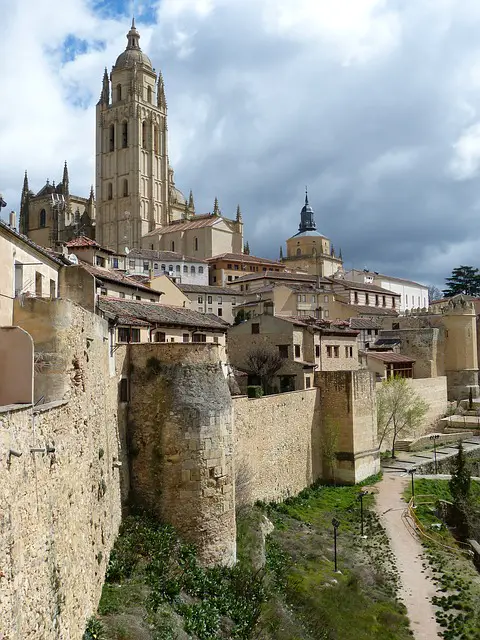 Located just northwest of Madrid, Segovia is a destination with many historic sites to explore. The Alcazar de Segovia was once a fortress protecting the city. It went through several other iterations before becoming what it is today: a museum. It is said that the structure also inspired the architects of Cinderella's castle in Walt Disney World in Orlando, Florida.
Porto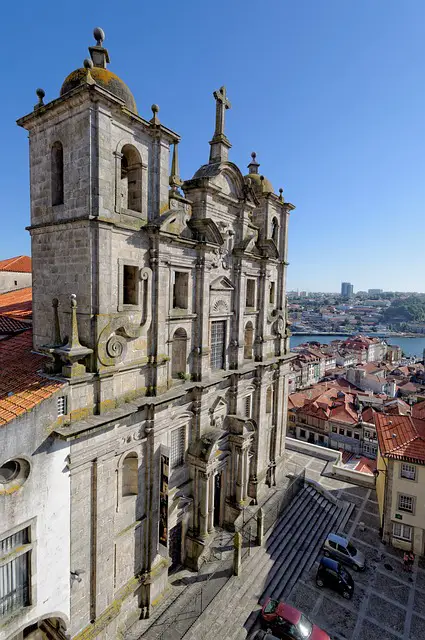 After several days in Spain, head west to Portugal – more specifically the coastal town of Porto. This charming coastal destination is famous for port wine production and is an idyllic place to roam. You can wander the narrow cobbled streets and small shops and restaurants.
The city is also known for its stately bridges and historic and impressive architecture. For example, you can visit Livraria Lello, an absolutely stunning bookstore that is one of the oldest in the country. It has a remarkable stained-glass skylight and a famous staircase leading to the second floor, and it is said to have inspired Harry Potter author J.K. Rowling.
Sintra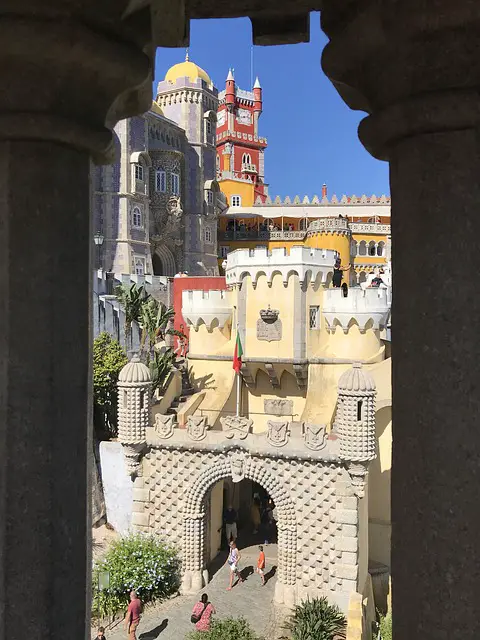 Travel south along the Portuguese coast to find Sintra, a fairytale destination where you can easily spend a few days marveling at the architecture and experiencing the food, drinks, and other aspects of the culture.
One of the things Sintra is famous for is its abundance of incredible castles to visit. The Pena Palace and Quinta da Regaleira are two iconic structures that are essential viewing. The Pena Palace is known for its colorful exteriors and beautiful gardens. The Palacio de Monserrate is another incredible option and walking through it will feel like a video game or movie.
Madeira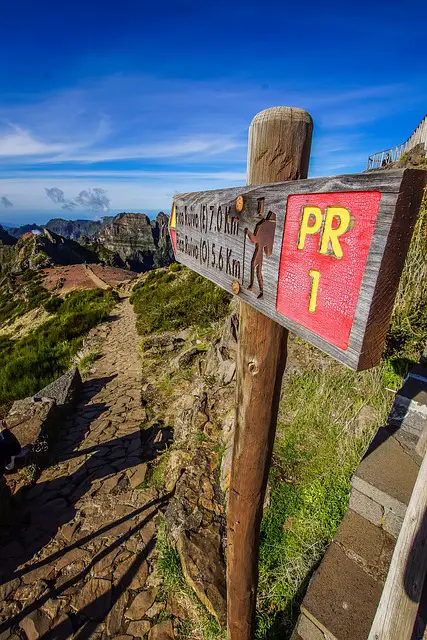 The archipelago of Madeira is an idyllic excursion that can be easily accessed from Lisbon. One of the island's most famous exports is Madeira wine, a fortified sweet wine that has been popular with many – it was actually a favorite drink of the first American president, General George Washington. The landscapes of Madeira were classified as a UNESCO World Heritage site and it's an incredible destination for hiking, photography, and more.
Madeira is also well known for its culinary experiences. Due to its location, the seafood dishes produced on this island are incredibly fresh, and, due to the skilled execution of traditional recipes by the chefs in the island's many restaurants, the dishes are also high quality. There are also several non-seafood options such as espetada. Espetada is the name for a process of grilling meat on skewers, and in Madeira, this is traditionally done with beef that has been soaked in Madeira wine, vinegar, and olive oil before being left on smoldering wood chips.
Lisbon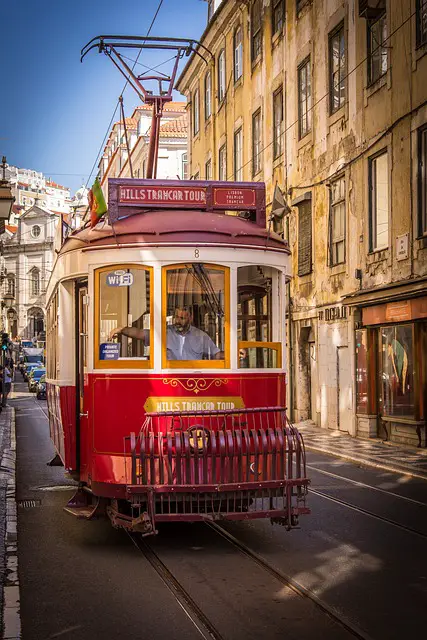 End your trip with a stop in Lisbon, Portugal's capital city. The colorful buildings set against the coastal backdrop are a stunning visual, and the city offers plenty to do. There are multiple museums that focus on topics such as Asia and the Far East, Ancient Art, and Western and Eastern Art.
You can also visit the ruins of the Carmo Church that was built between 1389 and 1423. The city itself is a renowned historic site, and you can walk through the alleyways and open plazas and imagine what life was like in the past while exploring the comforts and culinary experiences of today.
Lisbon also has an airport within the city limits so you can start your journey home here instead of having to head all the way back to Barcelona.
Video Guide: Spain & Portugal Itinerary Perfect for 10 Days to 2 Weeks Trip
Related Posts:
Travel Resources for Spain and Portugal Itinerary:
To make planning this Spain and Portugal itinerary easier, we included some of our recommended travel resources below. You can search and find the best flights, transfers, hotels to stay in, tours/activities, and things you can do during your trip here.
Flights: 
CheapOAir : You can find airline tickets, hotel rooms, rental cars and vacation packages all in one site!
Kiwi.com: What we like about Kiwi is the fact that they are able to create combinations of flight, train, and bus tickets and offer them in a single itinerary. Also, Kiwi has what they called "Nomad" which helps you find the best way of visiting multiple destinations, saving you time and money. This Spain and Portugal itinerary might just be a great one to give it a try since you will be arriving in Barcelona and leaving from Lisbon to come home.
JetRadar: You can search and compare airfares from 726 airlines and dozens of travel agencies and systems.
Hotels: 
Agoda: Agoda is one of the world's largest online travel accommodation platforms with a network of over 2,000,000 vacation rentals and hotels worldwide.
Hotellook: They have more than 250,000 hotels in 205 countries, working with data from more than 10 online booking systems, such as Booking.com, Agoda.com, Hotels.com, Expedia, and others.
Transportations: 
Airport Transfers: KiwiTaxi, Viator
Train: Trainline or RailEurope 
Bus: Flixbus: Very affordable (as low as $6) and convenient way to transfer between cities in Europe.
Car Rentals: AutoEurope, EconomyBookings, or  GetTransfer (transfers & car rentals with a personal driver)
Bike Rental: BikesBooking (Bikes & scooter rentals) 
Transportation Comparison: Omio (search, compare, and book tickets for buses, trains, and flights all in one site)
Tours & Activities:
TakeWalks (WalkofItaly): This is our favorite site for walking tours & daytrips.
Tiqets: Great site for entrance tickets. It offers directly bookable, instantly available, and completely mobile tickets for museums, shows, and attractions all over the world.
Musement: They have good activities and tours in Italy and Spain, also many great day trips you can choose from.
 GetYourGuide: A large number of tours, excursions, and other travel activities
Viator: The largest one. It has everything from tours, attractions, shore excursions, and private guides in over 2,700 destinations worldwide. It also has many transportations and transfers options and some unique experiences we didn't find anywhere else.
DISCLAIMER: Links included in this description might be affiliate links. If you purchase a product or service with the links, MultiCityTrips may receive a small commission at no additional charge to you.
Need help planning a trip to Spain and Portugal?

Want to plan a multi-city trip to Spain and Portugal but don't know where to begin? If you find this type of trip planning to be too complicated to plan on your own, we're here to help!
At MultiCityTrips, multi-destination travel and complicated itineraries such as a multi-city trip visiting multiple destinations in Spain and Portugal are our specialties. Contact us today to learn more about how one of our experienced travel experts/destination specialists can personalize your multi-city vacations at the best price.
Don't want to start from scratch and need some trip inspiration? Check out our marketplace for customizable pre-designed packages available right now for many amazing destinations.
To learn more about how our process of trip planning works in detail, please see our "How It Works" page or check out our video on "How to Plan a Multi-City Trip to Europe in  5 Easy Steps"  here.
Have questions for us? Schedule a FREE Call with us here or contact one of the travel experts/destination specialists at [email protected], call/text us at (888)223-2316 today.