If you have a chance to plan a month-long trip to Europe, you have a chance to explore a variety of places in depth. It might be overwhelming to decide where to go on your European adventure, so here are three itineraries that you can use as they are, or you can use them as a starting point for your own customized one-month Europe itinerary.
Related Posts
One Month Europe Itinerary: Western Europe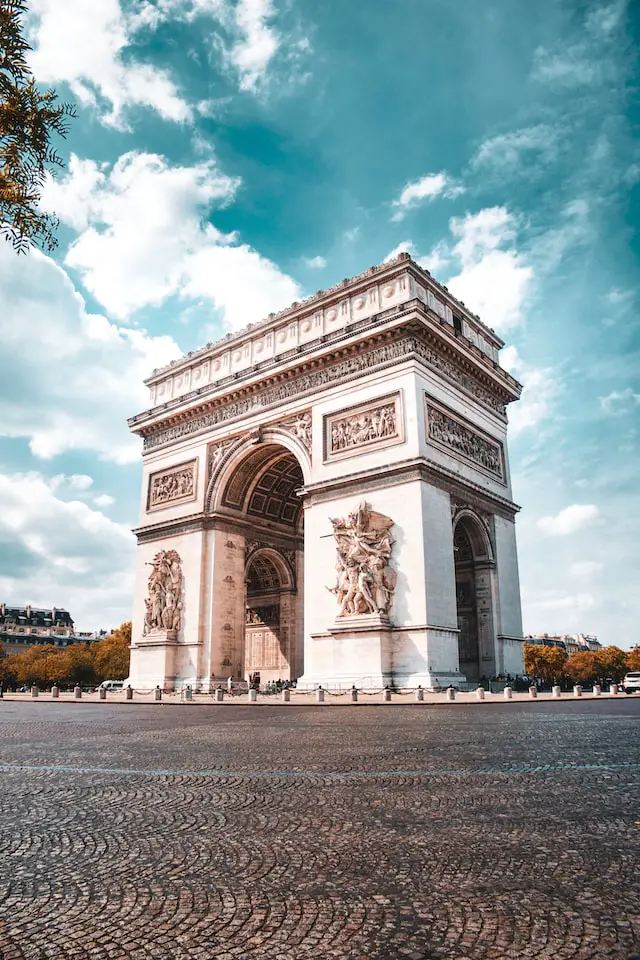 If you've never been to Europe and are hoping to fit in as much as you can, this tour is for you. Start your trip in Paris. This classic European city is popular with tourists and locals alike. Spend at least a few days here visiting iconic sights such as the Louvre art museum or the Eiffel Tower and unwinding with a pastry at a sidewalk cafe. Paris is a city with a thriving culture you'll want to immerse yourself in, so don't rush your time in this French city.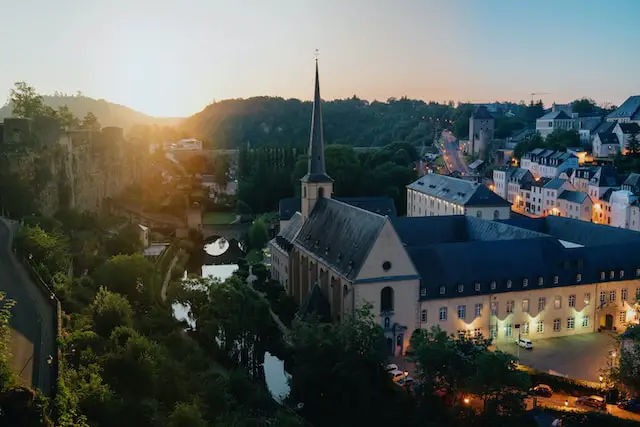 After experiencing the rich culture and history of Paris, head to Luxembourg. Spend some time exploring the Old Quarter of this small European country. This historic neighborhood is a UNESCO World Heritage Site in itself and is a winding maze of cobblestone alleyways and stone structures that you could spend days exploring. The Bock Casements are another unique historic site in Luxembourg – it's a 10th century fortress and the casements in question are storage areas for military weapons and other equipment. Although the Treaty of London ordered the fortress to be destroyed in an effort to ease tensions, the casements remain and were actually opened to the public in 1933 as a bomb shelter. You can visit today to learn about this historic site.
After you get your fill of Luxembourg, continue on to Brussels. This city in Belgium is known for many things that you can spend your time exploring, but one of the most popular is it's food. Waffles, chocolate, fries, and beer are all especially good when you try them in Belgium, and the country offers its own twist on these things you might think you're familiar with already so be sure to give them a try when you're visiting.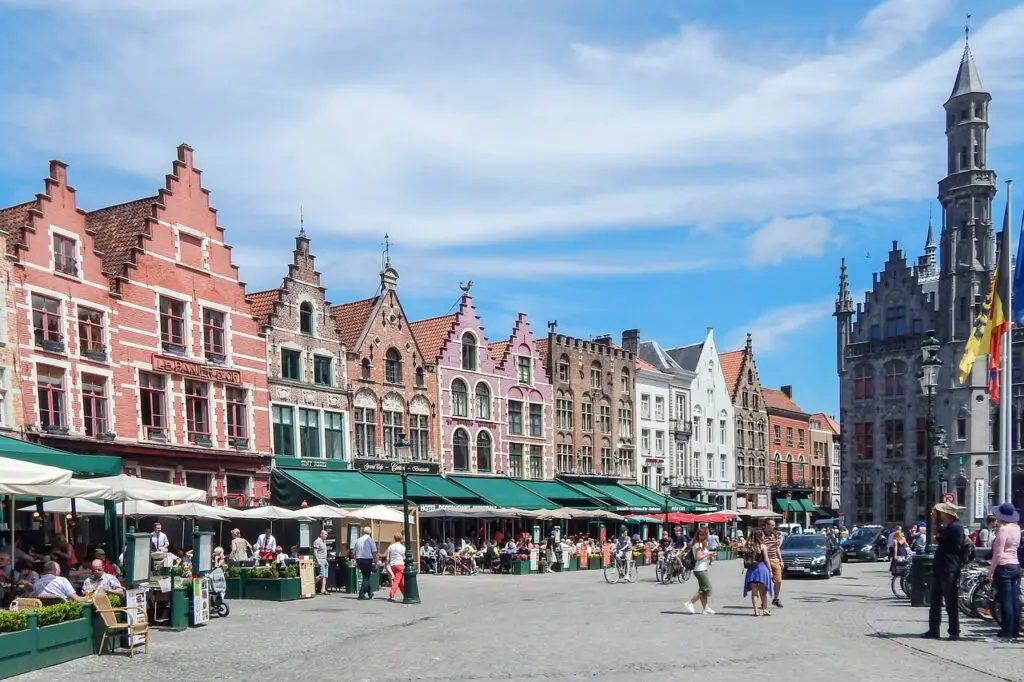 Make sure you spend at least one day in Belgium visiting Bruges. This can be a great day trip from Brussels, and you can spend your time wandering the picturesque streets. It's also a great place for traveling by boat – Bruges is known as the "Venice of the North"!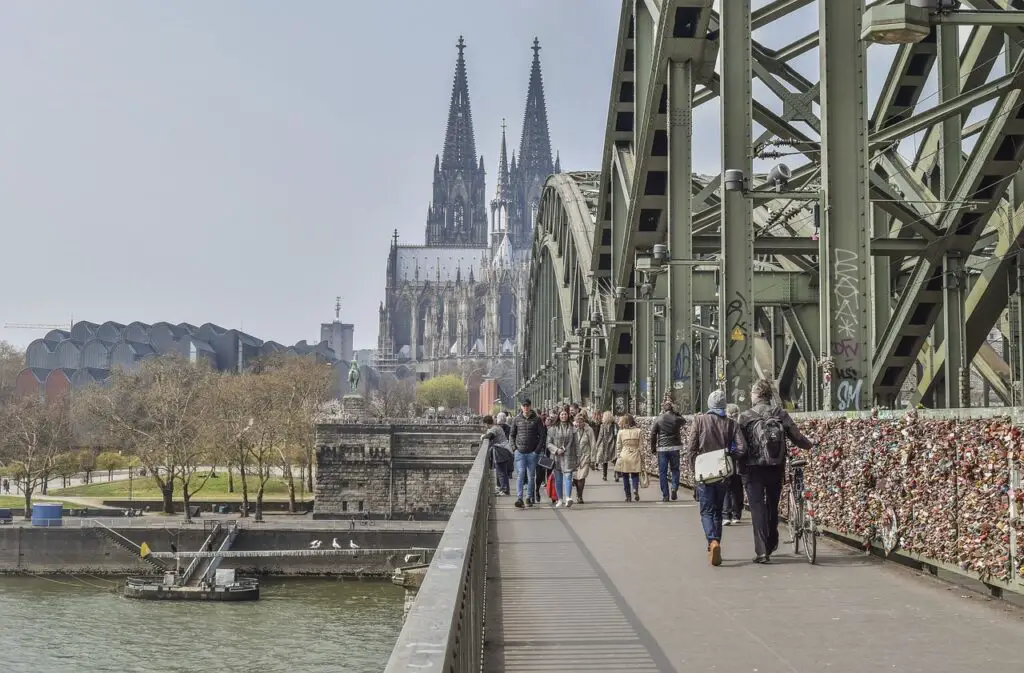 From Brussels, head to Cologne. Spend a day wandering through the German Chocolate Museum or the National Sports Museum – two very different institutions but they both will give you a glimpse into the city's culture. There are plenty of options for day trips as well, and you can take a detour to Phantasialand for an exciting day riding the rollercoasters.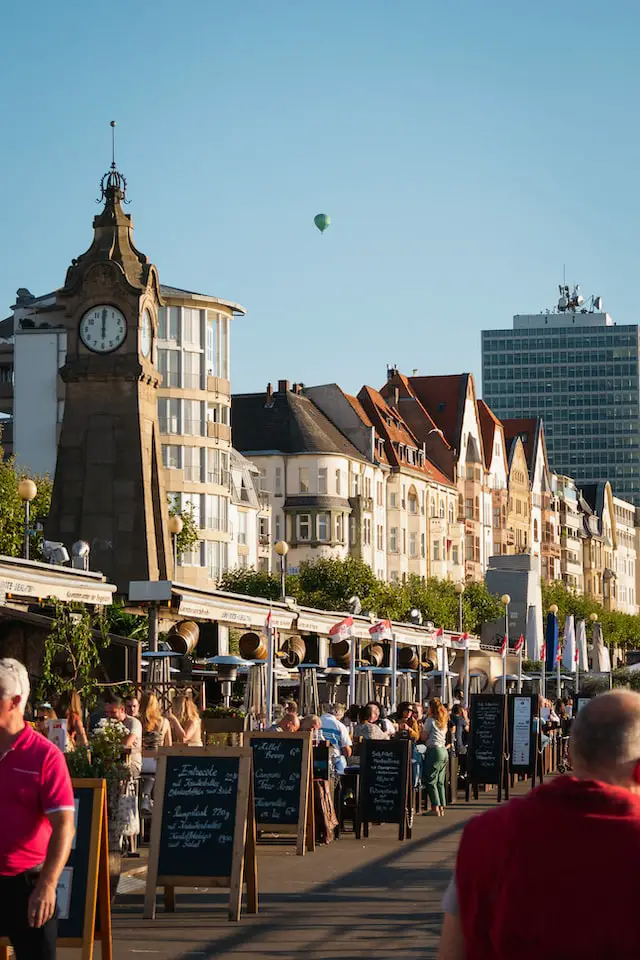 After four or five days in Cologne, you can venture onwards to Dusseldorf. This city is the capital of North Rhine-Westphalia, which is the most populous state in the country. Experience the city by taking a stroll on the Rheinuferpromenade – this river walk is best experienced at sunset. You can head to the old town area to try out any of the hundreds of bars and restaurants that call the neighborhood home. The Rhine Tower stands high above the city offering incredible views from the observation deck or from the revolving restaurant.
Next, head west to Frankfurt, Germany. Stop by the Römerberg, a square lined with Medieval buildings. You can stop at one of the many sidewalk cafes for lunch or simply admire the grandeur of this historic space. Art buffs will love a chance to explore the Städel Museum as it hosts many 12th century works of art. The structure itself is historic as it was built in the 1800s. You can easily spend a few days exploring this museum and the many others that make up the city's museum district.
One Month Europe Itinerary: The Balkans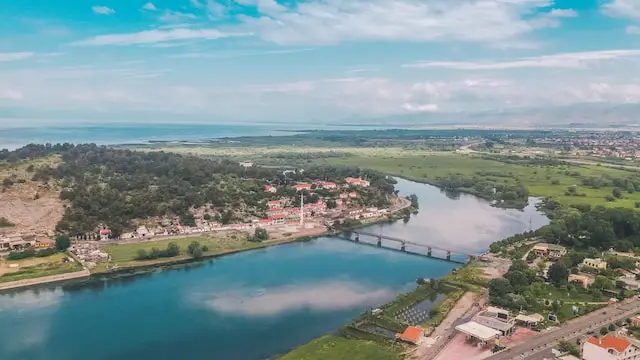 The Balkans are a group of countries in eastern and central Europe that are well worth a trip. Start your Balkans adventure in Albania. This country is not often high on European travel bucket lists but it should be! Full of interesting cultural landmarks, UNESCO World Heritage Sites, and a fantastic outdoor landscape, there is something for every type of traveler here. Head to the city of Shkoder for a few days and visit Rozafa Castle. The coastline of Albania also features beautiful beaches which are well worth a visit.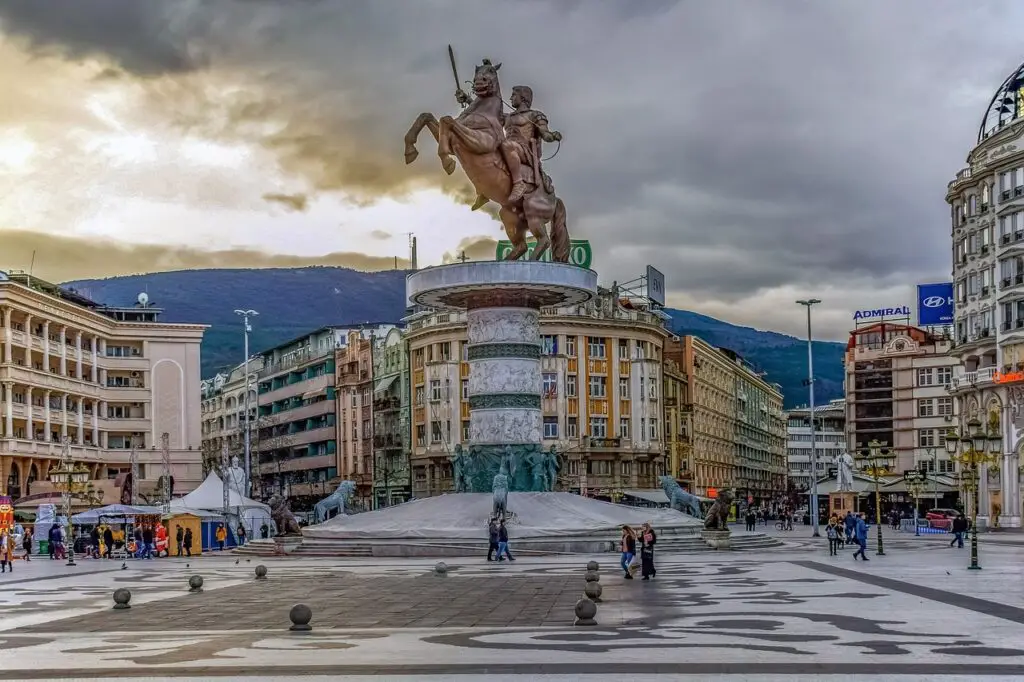 After a few days in Albania, you can continue to Skopje, North Macedonia. The city is known for its eclectic collection of statues that are scattered throughout the various neighborhoods. You can also spend time visiting the Old Bazaar, a 12th-century marketplace that is still operating to this day. You can grab some fresh food or a souvenir to mark your time in this incredible place.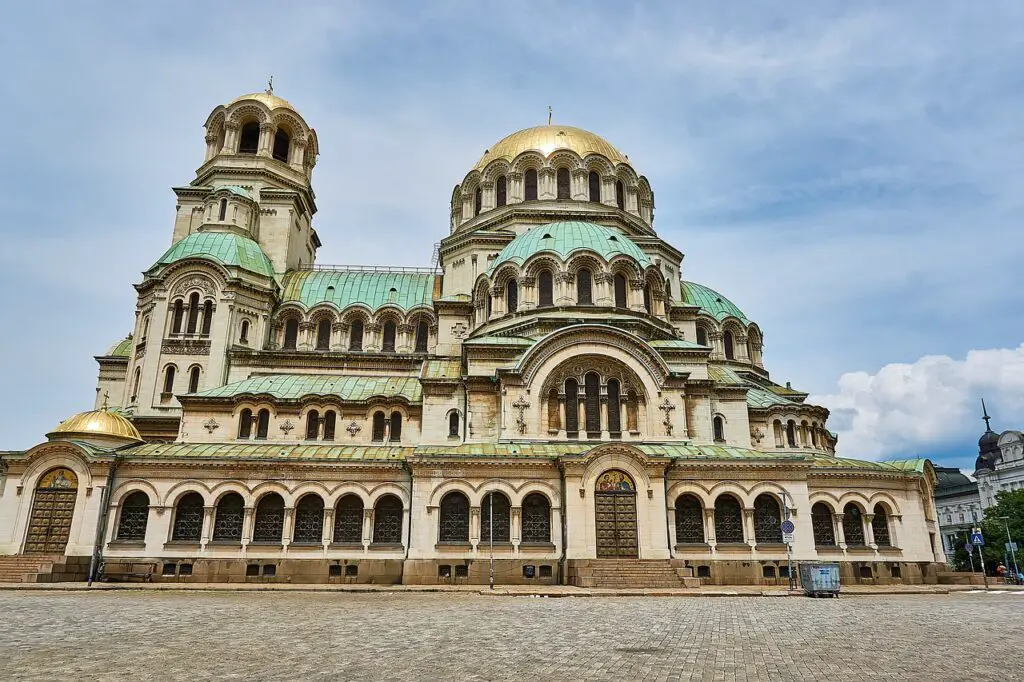 From Skopje, head east to find the Bulgarian city of Sofia. There are plenty of historic sites to explore, but you will be especially pleased if you are a fan of the cultural arts. The city is home to legendary institutions such as the National Opera and Ballet of Bulgaria, the National Palace of Culture, the National Archaeological Museum, and the Serdica Amphitheatre.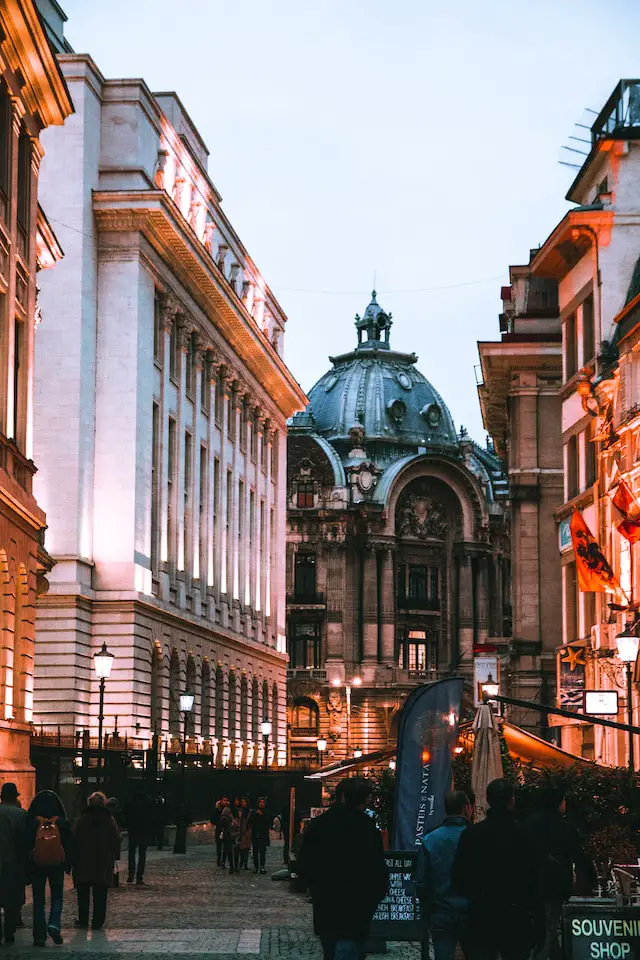 From Bulgaria, head to Bucharest, Romania. This fantastic city is known for its architectural marvels and it's known for having some of the fastest internet speeds in the world thanks to its huge concentration of IT companies. That said – you won't want to spend time browsing the internet when you have the city of Bucharest to explore!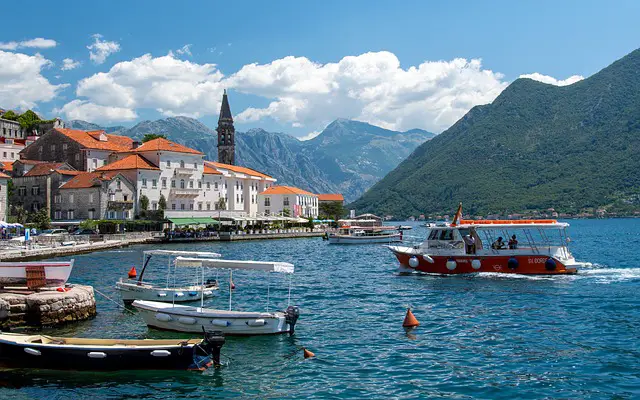 Next, spend some time in Montenegro. The coastal region of this country is located in the Lustica Peninsula and is home to the incredible Blue Grotto. This sea cave exists in such a way that the sunlight reflects off of the sandy ocean floor and creates a stunning effect inside the cave. When you enter you'll be amazed by the iridescent blue waters inside. Montenegro also has several other beaches – about 117 in total! Spend some time relaxing here before traveling onwards.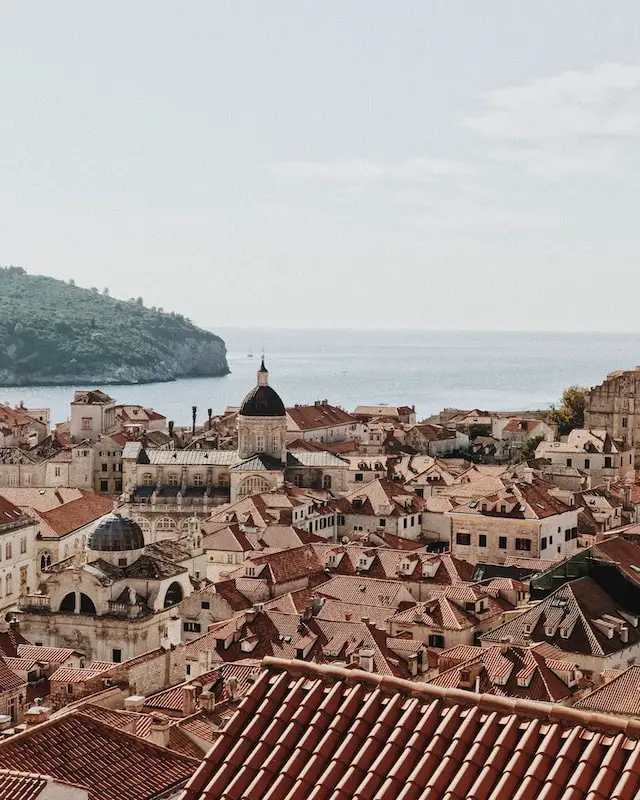 Finish your Balkans adventure in Dubrovnik, a coastal city in Croatia. This historic city is recognizable to many as it was used as the filming location for King's Landing in the hit HBO television show, Game of Thrones. Even if you're not a fan of the show, there are several incredible historic sites to visit and tours you can take to learn about the history of the city.
One Month Europe Itinerary: Alpine Adventure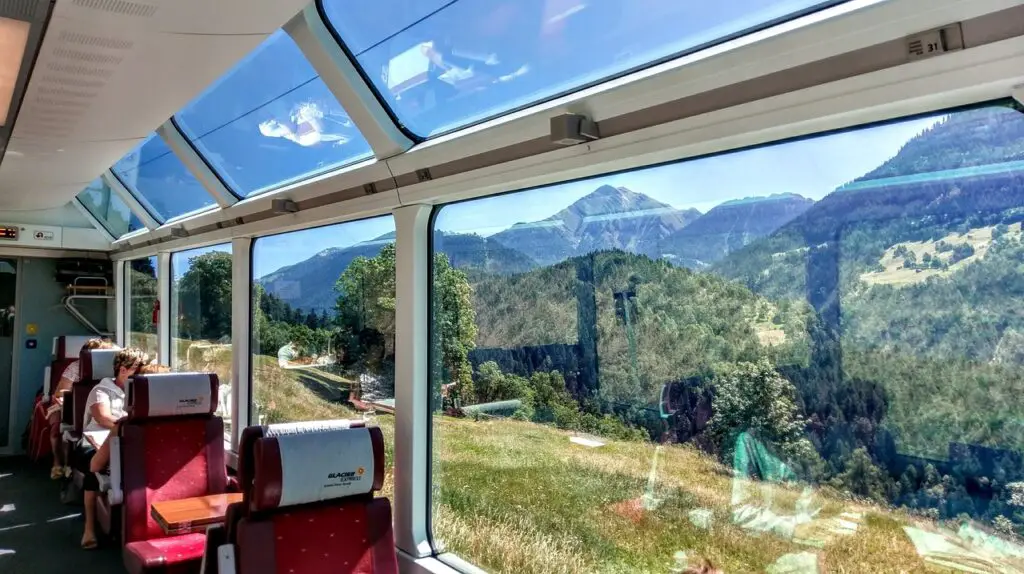 The Alps are one of the most magnificent mountain ranges in the world and if you are planning to spend a month in Europe, why not spend it exploring some of the Alpine countries. Start in Switzerland, where you can explore small picturesque towns and soak in some truly remarkable views. There are several train routes that allow you to travel through the region but if you have the chance to ride on the Glacier Express then you should! The Glacier Express offers large windows covering the sides and the top of the train that allows passengers to get a truly unique view of the region.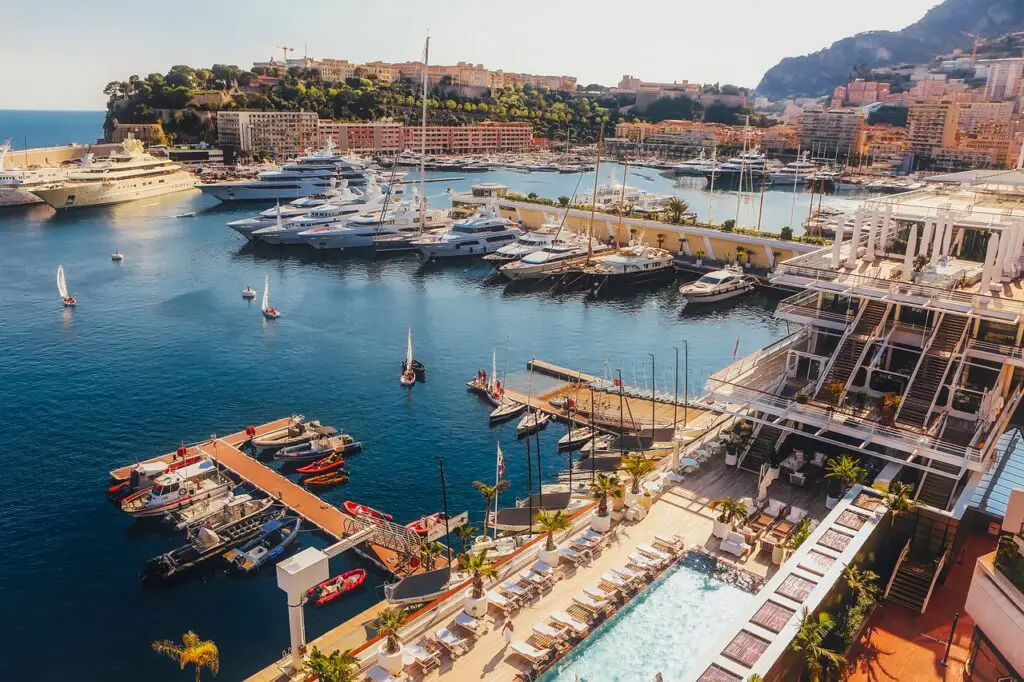 From Switzerland, head to Monaco. Many don't think of Monaco when they are planning a vacation through the Alps but this country is a significant part of the region. Like with many other places in the area you can find some unique opportunities to ski, cycle, and participate in other outdoor activities. Monaco lies on the coast so you can also try your hand at sailing or other water activities. The country is also famous for its opulent casinos.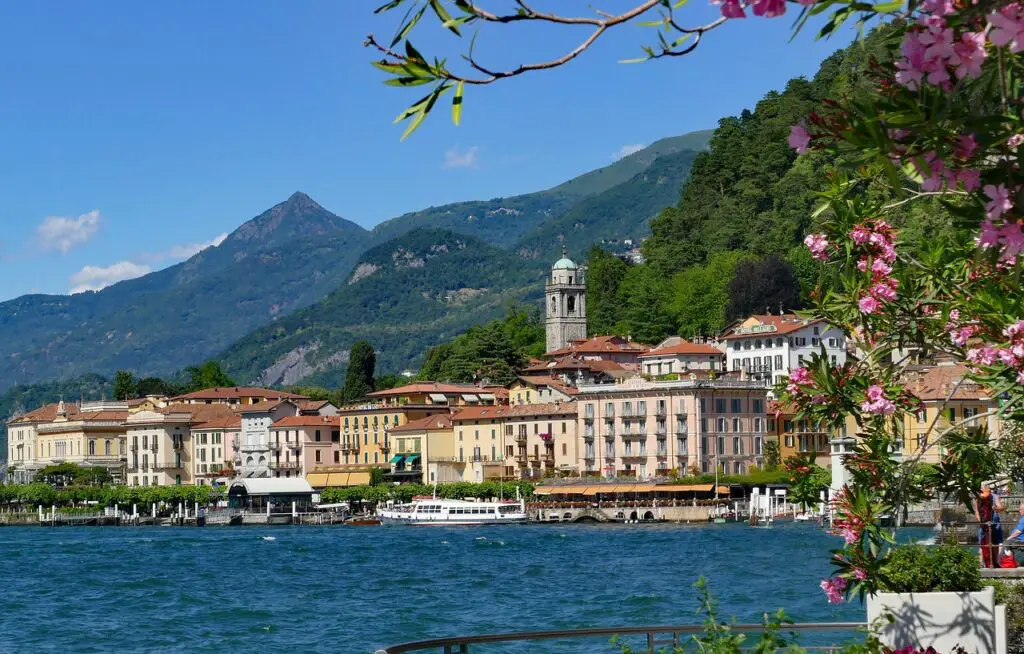 After several days in Monaco, head to Italy. The Italian portion of the alps lies on the northern tip of the country and is quite a distance from Rome, the Amalfi Coast, and other famous Italian locations you might also want to visit. That said, you can easily take an excursion towards the southern part of the country. One of the highlights of the Italian Alps is Lake Como. This thriving resort area has been a famed getaway for centuries and provides stunning views and ample opportunities to relax and unwind.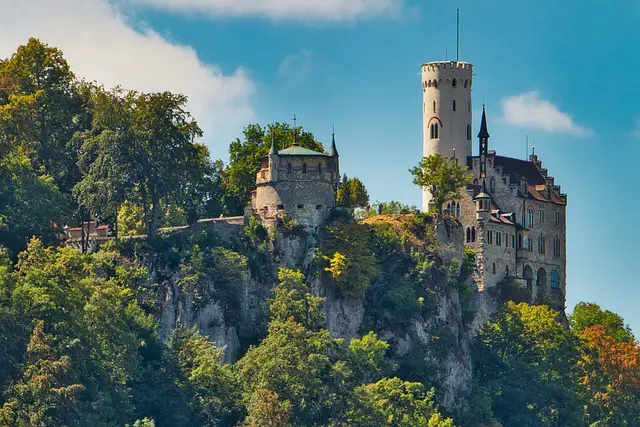 Next, head to the portion of the Alps that lie in the country of Lichtenstein. You can spend a few days here exploring the medieval castles, picturesque villages, and beautiful mountains before heading to Austria. There are plenty of grand palaces, beautiful gardens, and historic structures that you can tour to learn more about the country. If you're interested in outdoor activities you'll have plenty of options to explore this stunning landscape while hiking, skiing, cycling, and more.
Video Guide: Coming soon
Related Posts
Travel Resources for Planning a One Month in Europe
To make planning your month-long trip or a one-month Europe itinerary easier, we included some of our recommended travel resources below. You can search and find the best flights, transportation options, hotels to stay in, tours/activities, and things you can do at each destination during your trip.
Flights: 
Agoda: Search thousands of destinations around the world & quickly compare prices to find amazing deals on the best flights.
CheapOAir: You can find airline tickets, hotel rooms, rental cars, and vacation packages all on one site!
Kiwi.com: What we like about Kiwi is the fact that they are able to create combinations of flight, train, and bus tickets and offer them in a single itinerary. Also, Kiwi has what they called "Nomad" which helps you find the best way of visiting multiple destinations, saving you time and money.
JetRadar: You can search and compare airfares from 726 airlines and dozens of travel agencies and systems.
Hotels: 
Agoda: Agoda is one of the world's largest online travel accommodation platforms with a network of over 2,000,000 vacation rentals and hotels worldwide.
Hotellook: They have more than 250,000 hotels in 205 countries, working with data from more than 10 online booking systems, such as Booking.com, Agoda.com, Hotels.com, Expedia, and others.
Transportations: 
Airport Transfers: KiwiTaxi, Viator
Train: EuroRail, Trainline or RailEurope 
Bus: Flixbus: Very affordable (as low as $6) and convenient way to transfer between cities in Europe.
Car Rentals: AutoEurope, EconomyBookings, or  GetTransfer (transfers & car rentals with a personal driver)
Bike Rental: BikesBooking (Bikes & scooter rentals) 
Transportation Comparison: Omio (search, compare, and book tickets for buses, trains, and flights all in one site)
Tours & Activities:
TakeWalks (WalkofItaly): This is our favorite site for walking tours & day trips.
Tiqets: Great site for entrance tickets. It offers directly bookable, instantly available, and completely mobile tickets for museums, shows, and attractions all over the world.
Musement: They have good activities and tours in Italy and Spain, also many great day trips you can choose from.
GetYourGuide: A large number of tours, excursions, and other travel activities
Viator: The largest one. It has everything from tours, attractions, shore excursions, and private guides in over 2,700 destinations worldwide. It also has many transportations and transfers options and some unique experiences we didn't find anywhere else.
Need help planning a one-month Europe Itinerary?
Want to plan a one-month Europe itinerary to these European destinations but don't know where to begin? If you find this type of trip planning to be too complicated to plan on your own, we're here to help!
At MultiCityTrips, multi-destination travel and complicated itineraries such as a month-long trip or one-month Europe itinerary to multiple destinations in Europe are our specialties. Contact us today to learn more about how one of our experienced travel experts/destination specialists can personalize your multi-city vacations at the best price.
Don't want to start from scratch and need some trip inspiration? Check out our marketplace for customizable pre-designed packages available right now for many amazing destinations.
To learn more about how our process of trip planning works in detail, please see our "How It Works" page or check out our video on "How to Plan a Multi-City Trip to Europe in  5 Easy Steps"  here.
Have questions for us? Schedule a FREE Call with us here or contact one of the travel experts/destination specialists at [email protected], call/text us at (888)223-2316 today.