There's no better way to explore the gorgeous country of Portugal than by taking a road trip. You can enjoy the journey just as much as the destination, and you can see a lot during your trip. These three road trip itineraries will take you through various parts of Portugal, and give you ideas about what to do when you're there.
What to Know About Renting a Car in Portugal
If you're not a Portuguese citizen, you will need to make sure that you are allowed to drive in the country and have everything you need to be taken care of in advance. In many cases, your driver's license from another country will allow you to drive in Portugal for a certain amount of time without needing to apply for a specific international license. For example, a driver's license from the United States or the United Kingdom is valid in Portugal for visitors.
Other than that, you likely won't need to worry about much else while renting a car in Portugal. Insurance is required, but many car rental companies will include this in their total fee. Some credit cards will actually include insurance for the account holder as well for car rentals so be sure to double-check if this applies to you before your trip.
Related Posts
7-Day or One-Week Portugal Road Trip Itinerary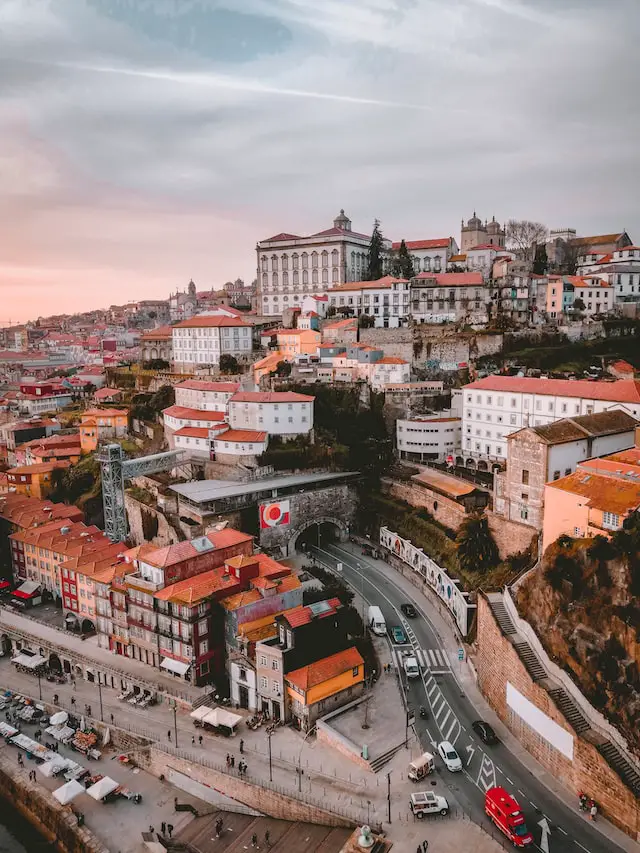 Start your week-long adventure through Portugal in Porto, one of the most popular destinations in the country. You should plan on spending the first two days of your trip here, exploring the best of what the city has to offer such as port wine and the historic city center.
After a few days in Porto, continue onwards to the magnificent Douro Valley. Not only is it gorgeous, but it's famous for being the oldest wine growing region in the world. Plan on spending at least two days here, exploring the vineyards and sampling some of the varieties of wine made here.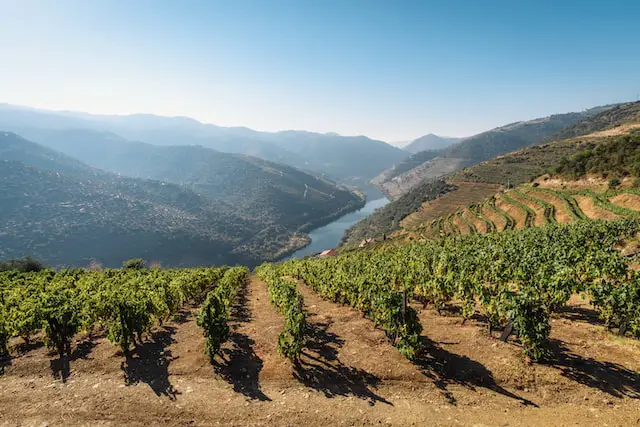 Next, head south to the Dao Valley. It's close to the Douro Valley and is also a famous wine growing region with a long history of producing some of the country's best wines. Spend at least a full day here, exploring the vineyards and sampling some of the product.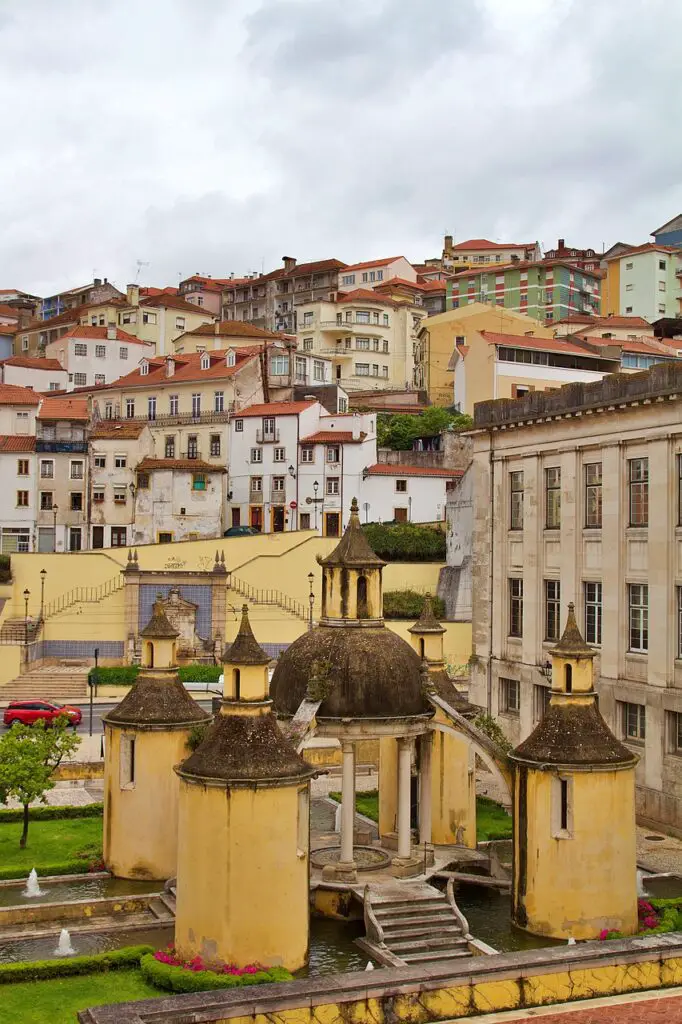 Finally, you'll head to Coimbra where you can spend the last two days of the trip. This preserved medieval town is located along the Mondego River and is full of white washed buildings with roofs in shades of red and orange.
10-Day Portugal Road Trip Itinerary
This road trip itinerary will take you through some less-known Portuguese destinations and is perfect for anyone who likes the great outdoors.
Start your ten-day road trip through Portugal by heading to the beautiful Santa Maria da Feira. This town is located about a half hour from the coast and is notable for its medieval history and monuments such as the Castle of Santa Maria da Feira which is the most complete medieval castle in the country. If you're visiting during the summer, try to visit when the Viagem Medieval em Terra de Santa Maria is occurring – this incredible Renaissance fair is bigger and more elaborate than most.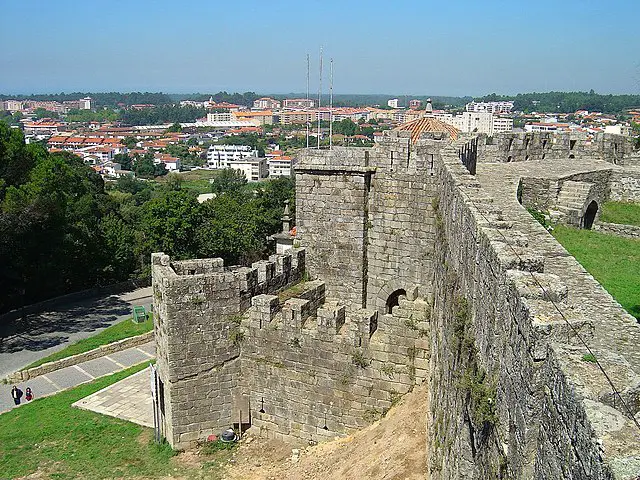 After learning about Portugal's medieval history, head to the mountains of Serra da Estrela. Here you can hike, climb, and, if you visit during the winter, you can even try skiing! Although Portugal has a fantastic mountainous region, it's often overlooked for the beaches, so you'll get to see a side of the country you may not have experienced before.
From Serra da Estrela, you'll drive onwards to the medieval town of Serpa. Here you can experience much of Portugal's city life as well as its history. Spend two days exploring historic castles and walking along city walls while you imagine what life was like in medieval Portugal. Serpa also features a historic aqueduct and fantastic museums.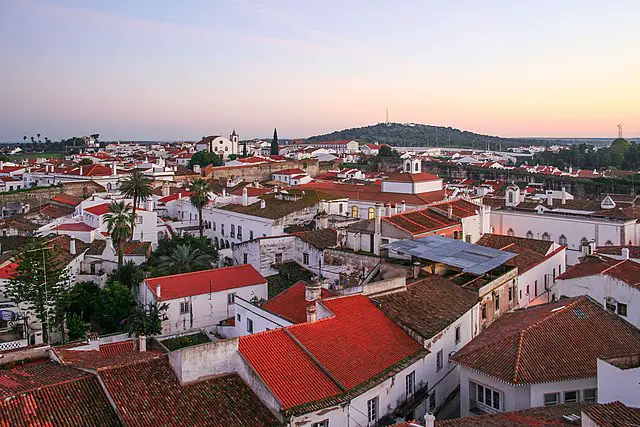 After two days in Serpa, continue south and stop at the Parque Natural do Vale do Guadiana. This gorgeous park is located in the valley of the River Guardian and features sections of protected land that are open to visitors. The park can be explored as a day trip, but you can also stay nearby if you want to spend more time enjoying its natural beauty.
Finish your ten-day Portugal road trip in Tavira, one of the many towns that are located within the Algarve region along the southern coast of the country. It's a great place to relax and unwind after a long road trip so make sure you spend at least two nights here before heading home.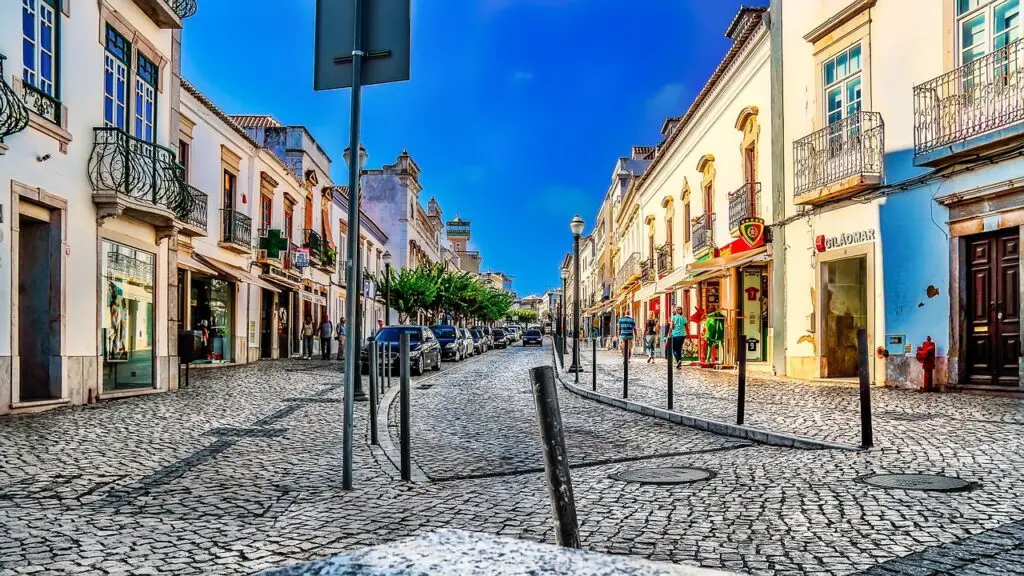 14-Day or 2-Week Portugal Road Trip Itinerary
If you're interested in exploring Portugal's beautiful beaches and dramatic coastlines, this fourteen-day road trip is perfect for you!
Start in Porto, where you can spend around three days immersing yourself in the culture of one of Portugal's most popular destinations. Porto is famous for its port wine and fresh seafood dishes, so be sure to indulge during your stay. If you love to read, be sure to spend time browsing the stacks of books at Livraria Lello, which is considered to be one of the most beautiful libraries in the world.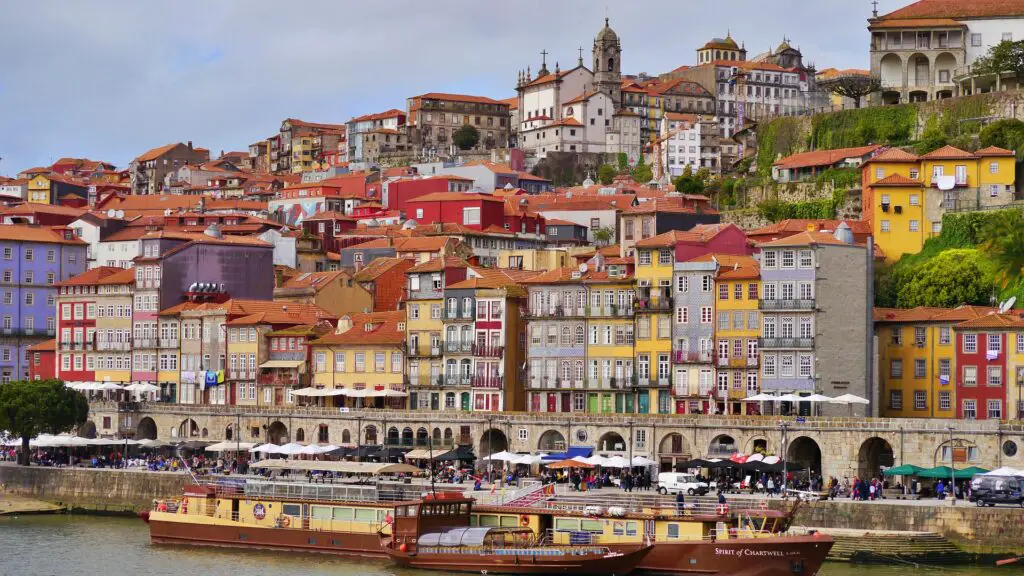 Next, head to Nazaré where you'll spend at least one night experiencing the serenity of Portuguese coastal life. Nazaré is known for being a fishing village, but it's also notable for its intimidating waves that attract surfers from all over the world. Although the waves are a bit too much for beginners, the views are fantastic and you can even enjoy watching the pro surfers tackle the powerful waves.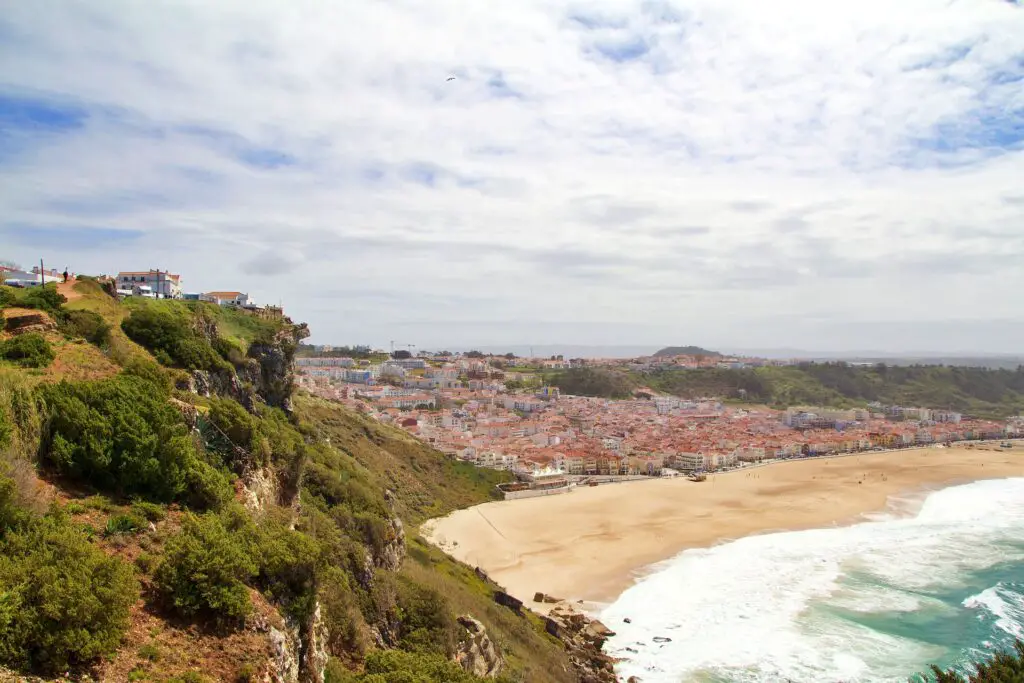 After Nazaré, continue on to Peniche to learn more about Portugal's history and see some incredible stone forts that date back centuries. The main fort was built in the 16th century, and was extremely important for Portugal's military defenses over the years. The Fort of São João Baptista is the second largest fort of Peniche, and it's been converted into a bed and breakfast which is a great place to stay during your visit!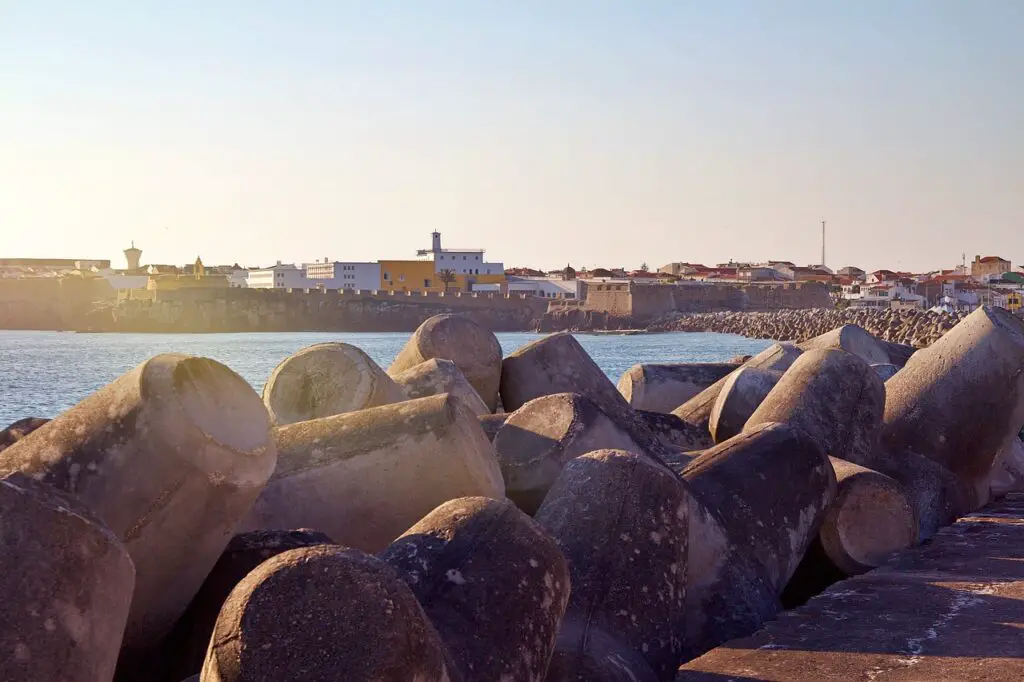 After experiencing elements of Portugal's traditional coastal life, you'll take the scenic drive to Sintra, where you can spend two days. Visit the Palácio da Pena, as it's one of the country's most famous attractions. The vibrant yellow, red, and gray exteriors of this Romanticist castle, as well as its location on top of a hill in the Sintra Mountains, make for a beautiful view. Enjoy a slower pace here, and be sure to indulge in some local foods like Queijada de Sintra, a type of sweet pastry.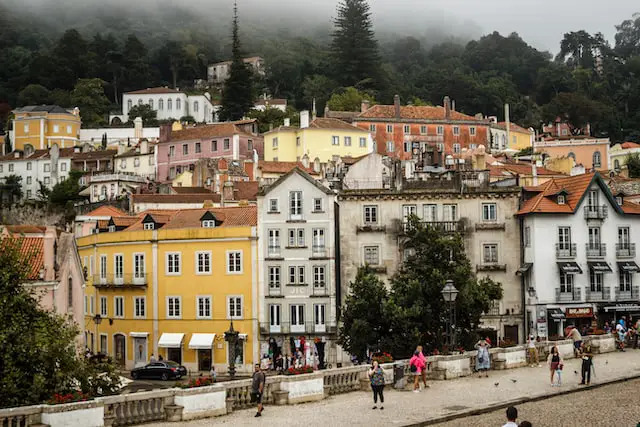 After exploring Sintra, drive south to Lisbon, Portugal's capital city. Plan on spending at least two full days enjoying everything it has to offer such as historic ruins and a maze of historic alleyways and plazas.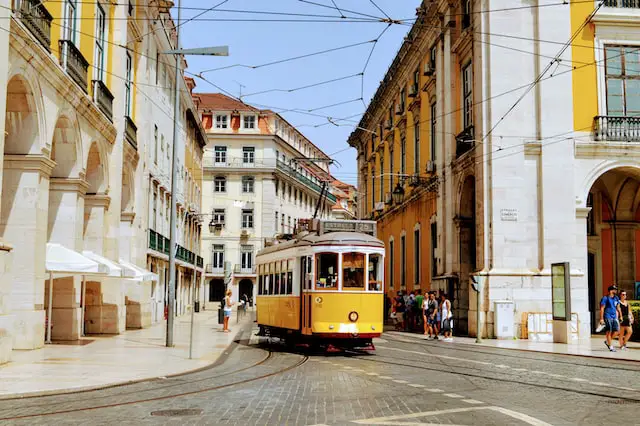 After Lisbon, you'll continue south which makes it easy to stop and explore Vicentine Coast Natural Park! You can plan on spending a long day here, hiking and enjoying the ambiance the preserved natural space offers. There are many small villages to stop at as well, so you can choose any that intrigue you before continuing on.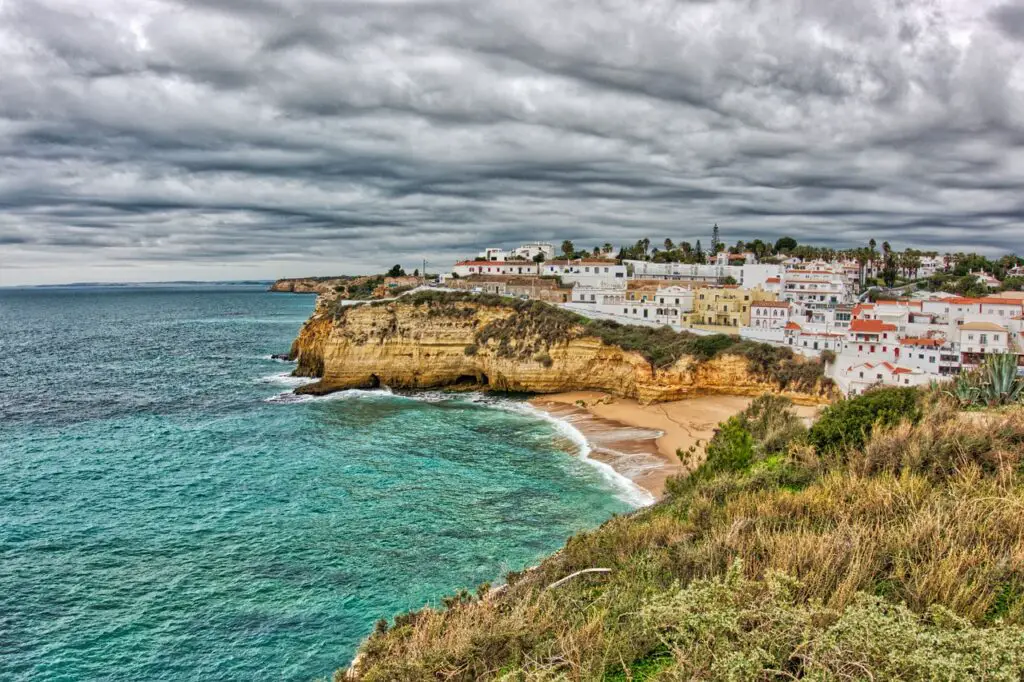 You'll end your ten-day road trip in the Algarve, a resort area where you can stay at some amazing hotels and take part in some great outdoor recreational activities. You should plan on spending at least two or three nights here at the end of your trip so you can fully enjoy everything the Algarve has to offer. There are many beaches to visit and you'll likely arrive in Sagres or Lagos first, but there are many towns that line Portugal's southern coast so you'll be spoiled for choice.
Video Guide: Portugal Road Trip Itinerary Ideas for 7, 10, and 14 Days in Portugal
Related Posts
Travel Resources for Planning a Trip to Portugal
To make planning your road trip to Portugal easier, we included some of our recommended travel resources below. You can search and find the best flights, transportation options, hotels to stay in, tours/activities, and things you can do at each destination during your trip.
Flights: 
Agoda: Search thousands of destinations around the world & quickly compare prices to find amazing deals on the best flights.
CheapOAir: You can find airline tickets, hotel rooms, rental cars, and vacation packages all on one site!
Kiwi.com: What we like about Kiwi is the fact that they are able to create combinations of flight, train, and bus tickets and offer them in a single itinerary. Also, Kiwi has what they called "Nomad" which helps you find the best way of visiting multiple destinations, saving you time and money.
JetRadar: You can search and compare airfares from 726 airlines and dozens of travel agencies and systems.
Hotels: 
Agoda: Agoda is one of the world's largest online travel accommodation platforms with a network of over 2,000,000 vacation rentals and hotels worldwide.
Hotellook: They have more than 250,000 hotels in 205 countries, working with data from more than 10 online booking systems, such as Booking.com, Agoda.com, Hotels.com, Expedia, and others.
Transportations: 
Airport Transfers: KiwiTaxi, Viator
Train: EuroRail, Trainline or RailEurope 
Bus: Flixbus: Very affordable (as low as $6) and a convenient way to transfer between cities in Europe.
Car Rentals: AutoEurope, EconomyBookings, or  GetTransfer (transfers & car rentals with a personal driver)
Bike Rental: BikesBooking (Bikes & scooter rentals) 
Transportation Comparison: Omio (search, compare, and book tickets for buses, trains, and flights all in one site)
Tours & Activities:
TakeWalks (WalkofItaly): This is our favorite site for walking tours & day trips.
Tiqets: Great site for entrance tickets. It offers directly bookable, instantly available, and completely mobile tickets for museums, shows, and attractions all over the world.
Musement: They have good activities and tours in Italy and Spain, and also many great day trips you can choose from.
GetYourGuide: A large number of tours, excursions, and other travel activities
Viator: The largest one. It has everything from tours, attractions, shore excursions, and private guides in over 2,700 destinations worldwide. It also has many transportations and transfer options and some unique experiences we didn't find anywhere else.
Need help planning a Portugal road trip?
Planning a road trip to Portugal? If you find this type of trip planning to be too complicated to plan on your own, we're here to help!
At MultiCityTrips, multi-destination travel and complicated itineraries such as a road trip in Portugal are our specialties. Contact us today to learn more about how one of our experienced travel experts/destination specialists can personalize your multi-city vacations at the best price.
Don't want to start from scratch and need some trip inspiration? Check out our marketplace for customizable pre-designed packages available right now for many amazing destinations.
To learn more about how our process of trip planning works in detail, please see our "How It Works" page or check out our video on "How to Plan a Multi-City Trip to Europe in  5 Easy Steps"  here.
Have questions for us? Schedule a FREE Call with us here or contact one of the travel experts/destination specialists at [email protected], call/text us at (888)223-2316 today.