The historic and beautiful country of Scotland, a part of the United Kingdom, is a popular tourist destination and if you're planning a trip to this incredible place, you'll have plenty of options for places to go. Whether you are planning a trip to immerse yourself in a single destination or you're interested in a longer road-trip style journey, these ten best places to visit in Scotland will give you a great place to start when creating your itinerary.
Related Posts
1. Edinburgh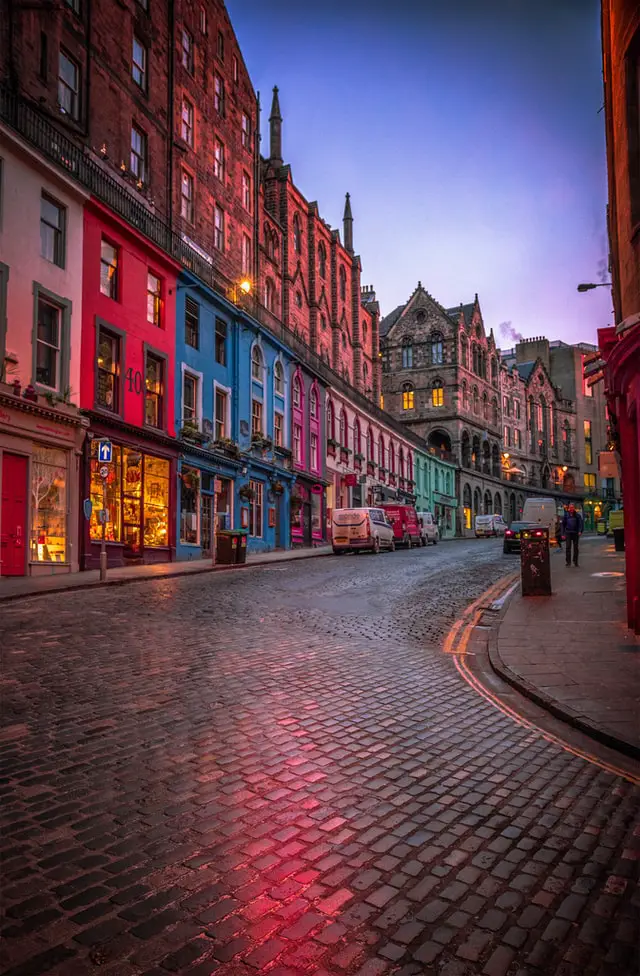 One of the best places to visit in Scotland is Edinburgh, the country's capital city. Home to historic monuments, cultural attractions, and events like the Edinburgh Fringe Festival, there's always something to do when you visit. One of the city's most famous monuments is the Edinburgh Castle, one of the oldest fortified castles in Europe.
You'll love exploring the famed Victoria Street, which is known for being a great shopping destination, a picturesque street with colorful buildings, and for being the inspiration for Diagon Alley in the Harry Potter series.
2. Glencoe Valley
Owned by the National Trust of Scotland, the gorgeous Glencoe Valley is a can't-miss spot for anyone interested in exploring the outdoors during their trip to Scotland. Part of the Glen Coe National Nature Reserve, Glencoe Valley is a prime spot for hiking and biking during the summer months and skiing and snowboarding when there's snow.
3. Loch Ness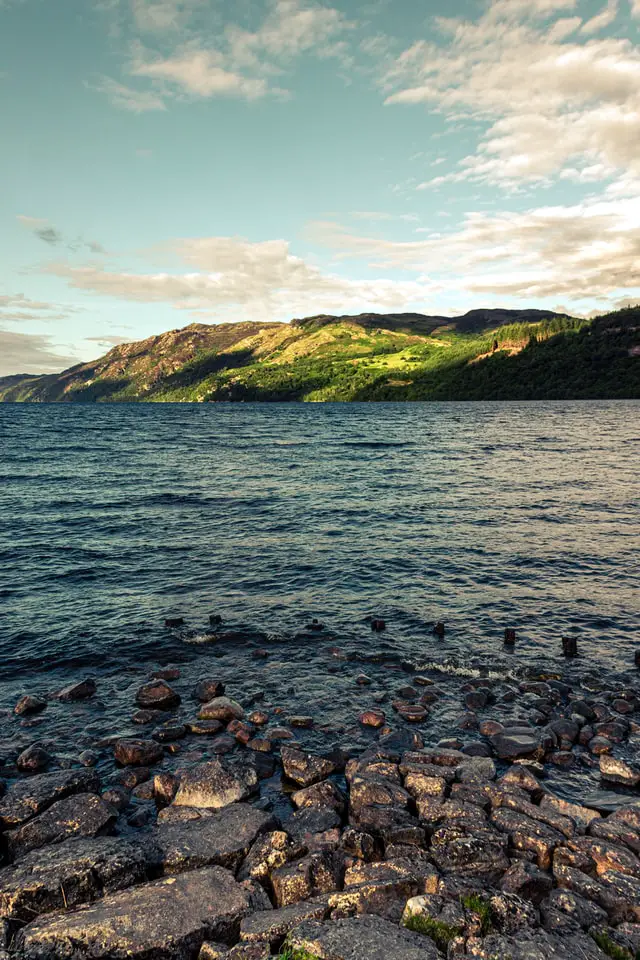 You might be familiar with Loch Ness thanks to the mythical creature, the Loch Ness Monster (nicknamed Nessie), that was allegedly immortalized in a 1933 photograph and has captured the world's attention and imagination since. Although there's never been any proof of Nessie's existence, people have been flocking to the shores of Loch Ness ever since. You can visit to try your luck at spotting this fabled creature, but there are plenty of other things to do during your trip. Enjoy a hike, in the nearby town of Inverness, or take a boat tour of the lake.
4. Isle of Skye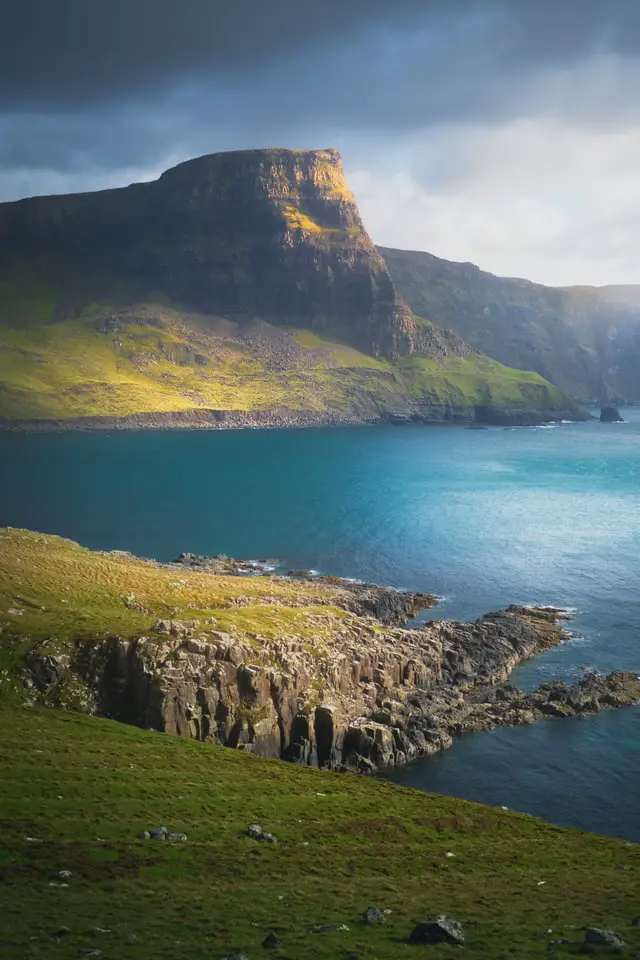 The Isle of Skye is as magical and picturesque as it sounds! One of the best natural attractions is the Fairy Pools, which are beautiful crystal clear pools that are a vivid shade of turquoise.
The Isle of Sky is also home to Dunvegan Castle & Gardens, one of Scotland's most historically significant castles. The castle is the longest continuously inhabited castle in the world and is still used as the residence of the chief of the clan McLeod. If you're interested in getting a peek inside, you're in luck – the family opens the castle for tours between April and October.
5. Glasgow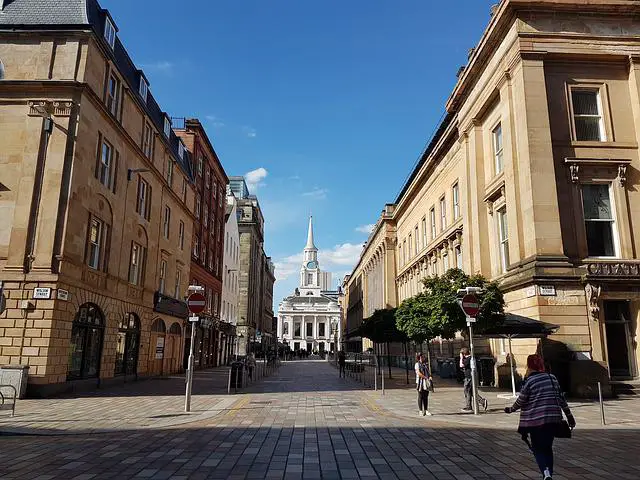 If you're interested in the more metropolitan side of Scotland, head to the town of Glasgow. You can find all of the perks of city life here, including a vibrant arts scene that has launched artists like Franz Ferdinand and the Fratellis. Catch a show at any of the city's notable music venues such as King Tut's Wah Wah Hut, which is where the band Oasis was discovered.
If you're interested in the fine arts, make sure you take the time to visit the Kelvingrove Art Gallery and Museum to see works of art as well as fascinating exhibitions such as the collection of artifacts from Ancient Egypt.
6. Shetland Islands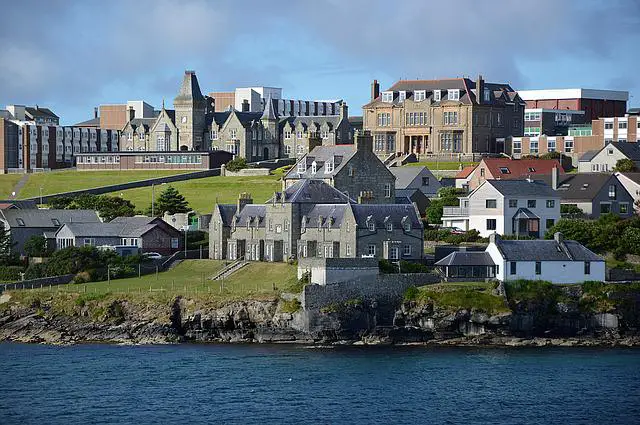 If you're planning a late summer vacation to Scotland, consider an excursion to the beautiful and peaceful Shetland Islands. This northern island is where the Shetland pony and the Shetland sheepdog originated, and you can see these and other animals here when you visit. The Shetland Islands are a fantastic place for camping and swimming, even though the water can be quite cold at times!
7. Loch Lomond & The Trossachs National Park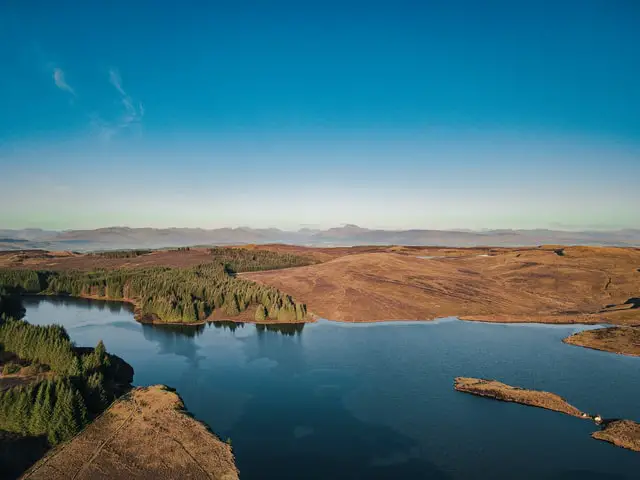 For an escape into nature, head to Loch Lomond & The Trossachs National Park in the southern part of Scotland. It's just over an hour's drive from Glasgow and Edinburgh, so it's a great option for a day trip.
There are also many opportunities to camp in the national park as long as you have a permit and stick to the designated campsites. If you'd rather not rough it, there are plenty of cabins and vacation home rentals in the area that are available for rent.
While you're visiting the national park, you will be able to participate in all kinds of outdoor recreational activities like water skiing, hiking, and kayaking.
8. Aberdeen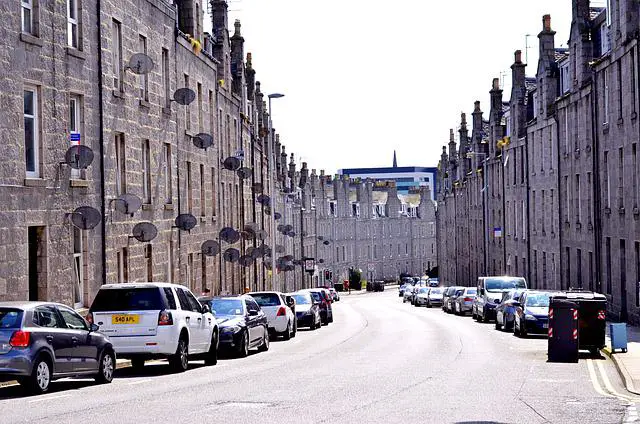 Nicknamed the "Silver City", Aberdeen's buildings are primarily made from granite which contains mica causing them to sparkle in the sunlight. Aberdeen is also known as the "Granite City" because of this, and the nearby Rubislaw Quarry provides most of the material. Although the achromatic buildings are certainly a sight to behold, one of the main reasons people visit Aberdeen is to participate in the beach culture as the weather here can be surprisingly warm.
9. Scottish Highlands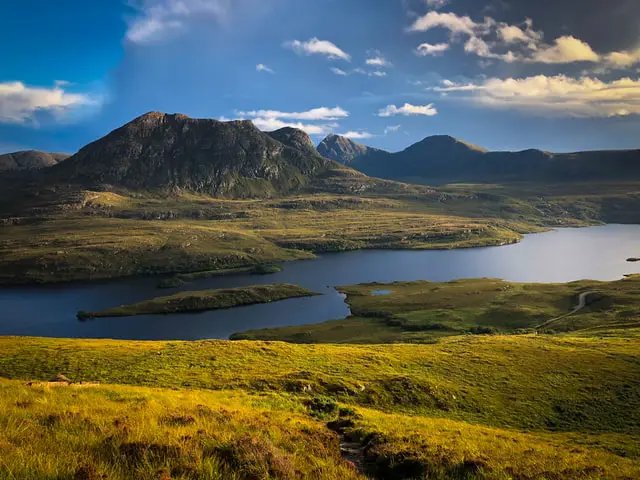 Not only are the Scottish Highlands a beautiful region that isn't overly busy or overrun with tourists, but it's also a great place to explore by car. If you're thinking of taking a road trip through Scotland, renting a car and cruising through the Scottish Highlands is a must.
If you're a fan of whiskey, the Scottish Highlands are a perfect place to visit. There are 47 distinct distilleries here, and you can book a guided tour or do it yourself. One of the best and most well-known is Glenmorangie Distillery, where fine Scotch whiskey has been produced for over 175 years.
10. Dundee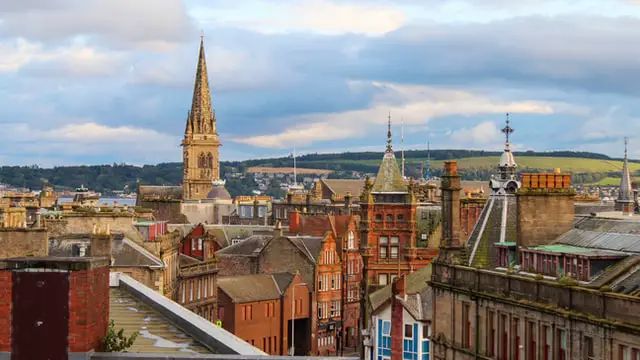 The northern city of Dundee, Scotland is fast becoming one of the best tourist destinations in the country. It was named the "Coolest Little City in Britain" by GQ Magazine in 2015 thanks to its history and culture but also because the city is constantly reinventing itself and always offering a unique and innovative selection of things like food and drink. When you visit, make sure you explore local small businesses and some of Dundee's best restaurants like Sol y Sombra Tapas Bar.
Video Guide: 10 Best Places to Visit in Scotland
Related Posts
Travel Resources for Planning a Trip to Scotland
To make planning your trip to Scotland easier, we included some of our recommended travel resources below. You can search and find the best flights, transportation options, hotels to stay in, tours/activities, and things you can do at each destination during your trip.
Flights: 
Agoda: Search thousands of destinations around the world & quickly compare prices to find amazing deals on the best flights.
CheapOAir: You can find airline tickets, hotel rooms, rental cars, and vacation packages all on one site!
Kiwi.com: What we like about Kiwi is the fact that they are able to create combinations of flight, train, and bus tickets and offer them in a single itinerary. Also, Kiwi has what they called "Nomad" which helps you find the best way of visiting multiple destinations, saving you time and money.
JetRadar: You can search and compare airfares from 726 airlines and dozens of travel agencies and systems.
Hotels: 
Agoda: Agoda is one of the world's largest online travel accommodation platforms with a network of over 2,000,000 vacation rentals and hotels worldwide.
Hotellook: They have more than 250,000 hotels in 205 countries, working with data from more than 10 online booking systems, such as Booking.com, Agoda.com, Hotels.com, Expedia, and others.
Transportations: 
Airport Transfers: KiwiTaxi, Viator
Train: EuroRail, Trainline or RailEurope 
Bus: Flixbus: Very affordable (as low as $6) and convenient way to transfer between cities in Europe.
Car Rentals: AutoEurope, EconomyBookings, or  GetTransfer (transfers & car rentals with a personal driver)
Bike Rental: BikesBooking (Bikes & scooter rentals) 
Transportation Comparison: Omio (search, compare, and book tickets for buses, trains, and flights all in one site)
Tours & Activities:
TakeWalks (WalkofItaly): This is our favorite site for walking tours & day trips.
Tiqets: Great site for entrance tickets. It offers directly bookable, instantly available, and completely mobile tickets for museums, shows, and attractions all over the world.
Musement: They have good activities and tours in Italy and Spain, also many great day trips you can choose from.
GetYourGuide: A large number of tours, excursions, and other travel activities
Viator: The largest one. It has everything from tours, attractions, shore excursions, and private guides in over 2,700 destinations worldwide. It also has many transportations and transfers options and some unique experiences we didn't find anywhere else.
Need help planning a trip to Scotland?
Planning and looking for the best places in Scotland to visit? If you find this type of trip planning to be too complicated to plan on your own, we're here to help!
At MultiCityTrips, multi-destination travel and complicated itineraries such as a special trip to the best places in Scotland are our specialties. Contact us today to learn more about how one of our experienced travel experts/destination specialists can personalize your multi-city vacations at the best price.
Don't want to start from scratch and need some trip inspiration? Check out our marketplace for customizable pre-designed packages available right now for many amazing destinations.
To learn more about how our process of trip planning works in detail, please see our "How It Works" page or check out our video on "How to Plan a Multi-City Trip to Europe in  5 Easy Steps"  here.
Have questions for us? Schedule a FREE Call with us here or contact one of the travel experts/destination specialists at [email protected], call/text us at (888)223-2316 today.