The United Kingdom, or the United Kingdom of Great Britain and Northern Ireland as it's officially titled, is a country in the northwest portion of Europe. It includes England, Scotland, Wales, and Northern Ireland, and has had a long and fascinating history. At one point, it was the largest empire in history, and there is a large British influence in many of its former colonies and territories. If you're planning a trip to the United Kingdom, you might be overwhelmed by how much there is to do. This list of the ten best places to visit in the UK will help you craft the perfect itinerary.
Related Posts
England
1. London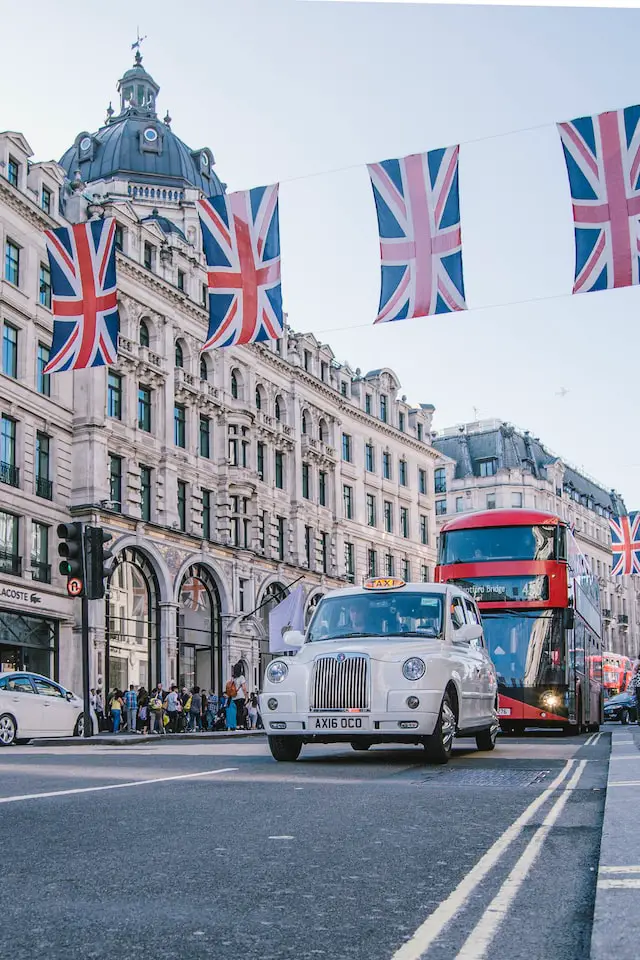 London is one of the most fascinating and well-known cities in the world because of how it blends cultural innovation with historical legacy. There are so many incredible things to do in England's capital city beyond the typical attractions like Big Ben or the Tower of London, although those are definitely worth visiting! Check out local flea markets and antique shops, or catch a show at a West End theater or one of the city's many concert or comedy venues. You can also grab a bite to eat at the city's oldest restaurant, Rule's, which dates back to 1789.
2. The Cotswolds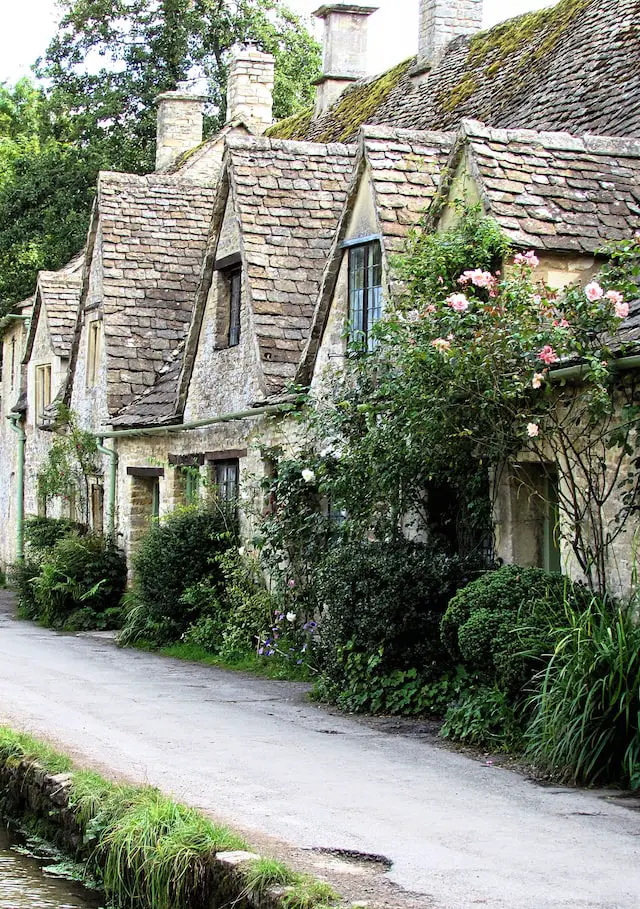 This region was officially designated as an Area of Outstanding Natural Beauty in 1966, but the man-made elements are gorgeous as well. A walk through the cobblestone streets will make you feel like you've stepped into the pages of a fairy tale. Spend your time in one of England's most picturesque regions by picking your own fruit at local orchards, shopping at local businesses, and if you're a Lord of the Rings fan you'll want to explore St. Edward's Church in Stow-on-the-Wold and see its north door. The sight of this door, framed by yew trees, is said to have inspired J.R.R. Tolkein when he was writing the iconic series.
3. Bath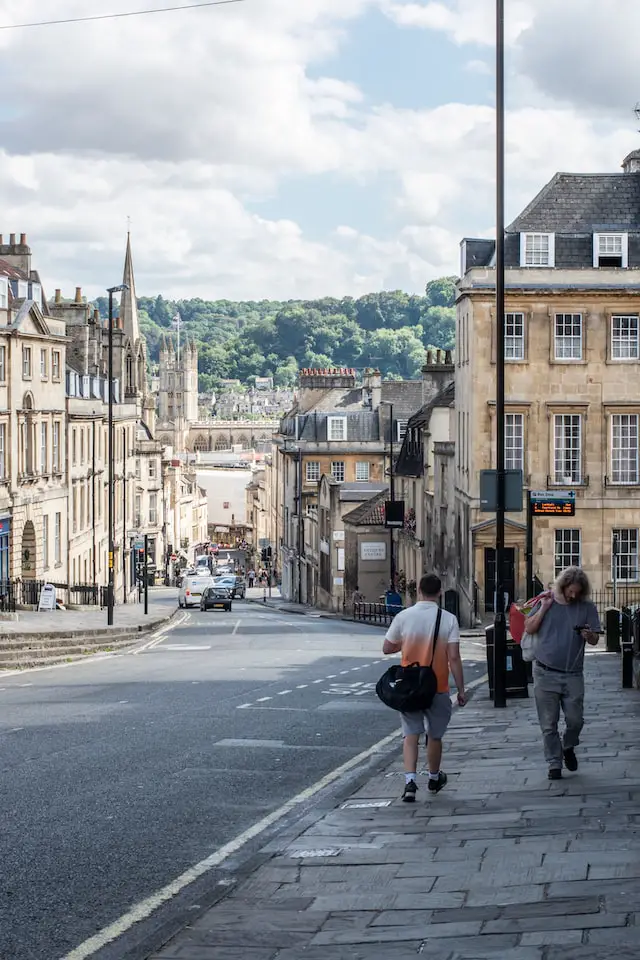 The name Bath is accurate, with the city known for the historic Roman bath houses and hot springs that date back to as early as 50 A.D. You can see these well-maintained structures when you visit, and while the water in the historic baths is off-limits, you can opt for one of the contemporary bath houses to feel the benefits of the hot springs natural waters with modern comforts. Bath is also home to other interesting sites such as the Jane Austen Center which features wax statues and information that details the life of one of the most famous authors in English history.
4. Brighton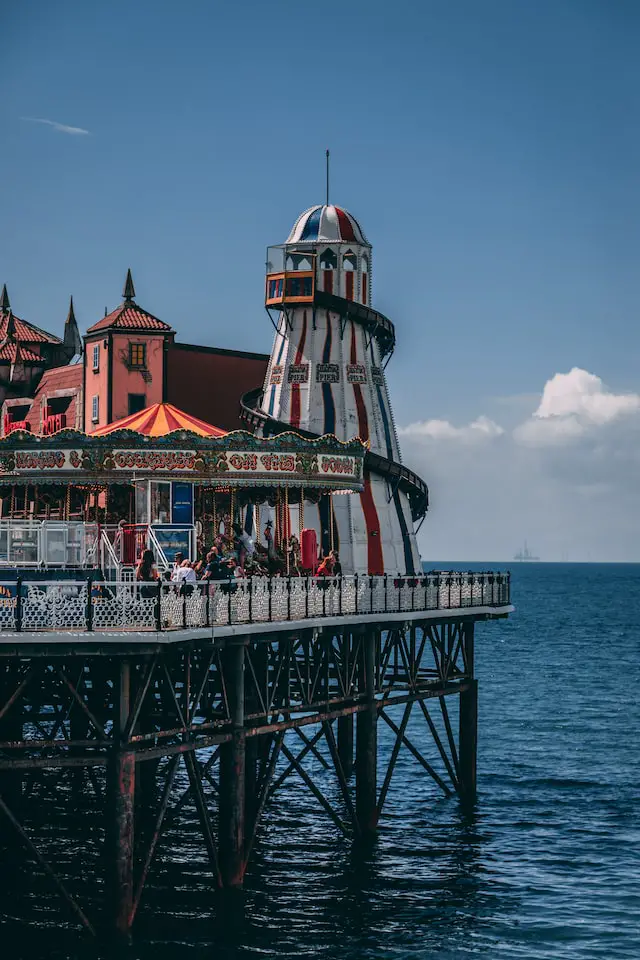 Located on England's southern coastline, Brighton is one of the country's best coastal destinations and is one of the best places to visit in the UK. It's known for its vibrant quirky culture, and you can spend your time here browsing antique shops, unique eateries, and enjoying the city's beaches. Make sure you take time to visit the Brighton Palace Pier and experience its fair-like atmosphere, which features amusement park rides, food, shops, and sideshows.
Scotland
5. Edinburgh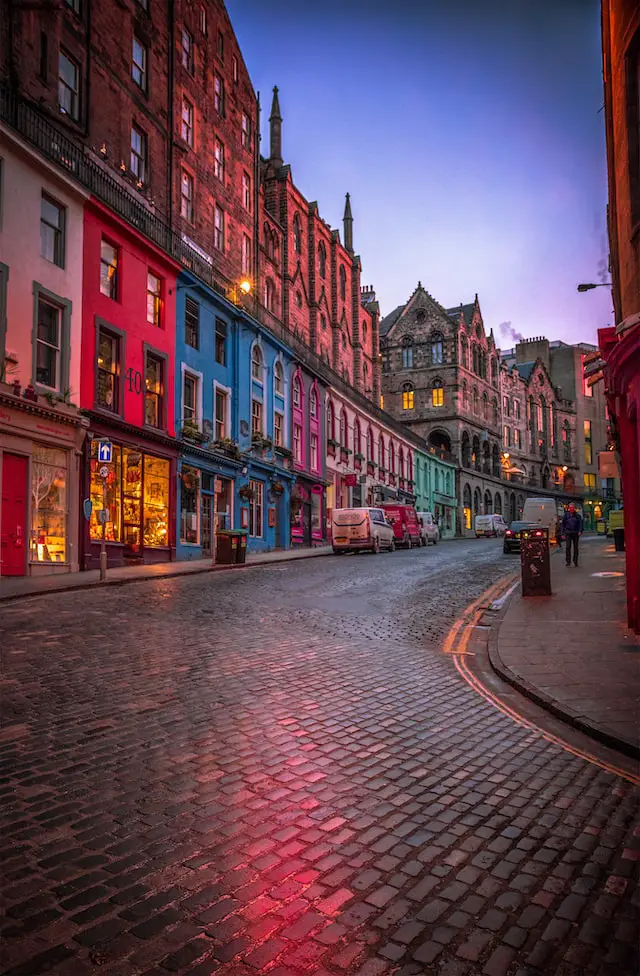 Scotland's capital city is filled with history, art, and modern Scottish culture. You can spend your day exploring Edinburgh Castle and see impressive artifacts like Scotland's Crown Jewels. If you're visiting in the late summer, try to check out the Edinburgh Fringe Festival, which is one of the largest arts and cultural festivals in the entire world. Not only are there official venues showcasing all kinds of talented performers, but nearly every possible space becomes a makeshift venue with bars and pubs hosting events, and musicians performing in the streets.
6. Glasgow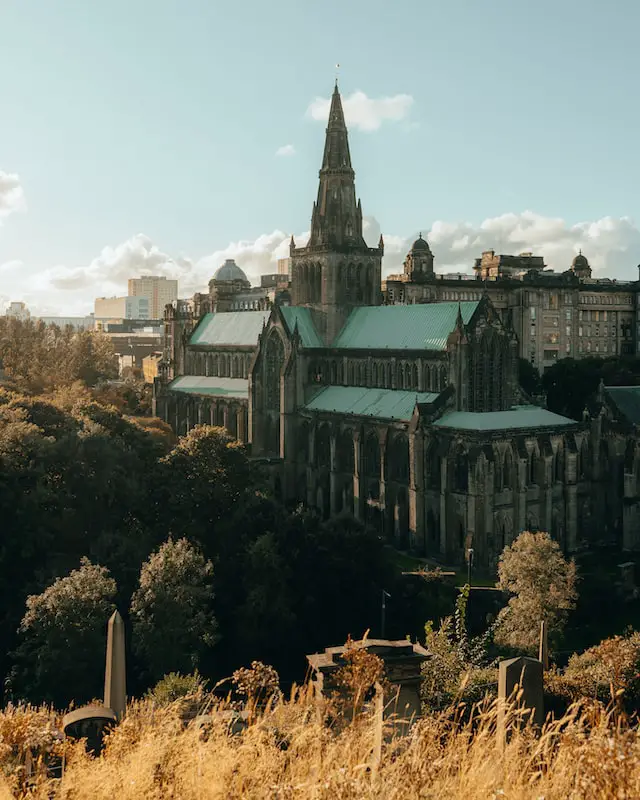 Scotland's most populous city, Glasgow, has a reputation as being one of the friendliest cities in the country so if you're a social person, you'll have a great time visiting and getting to know the local community and culture. The city is defined by its Victorian-era architecture and its role as an artistic hub, with the Scottish Ballet and Scottish Opera located here, as well as a modern music scene that produced artists like Belle and Sebastian and Franz Ferdinand.
Wales
7. Cardiff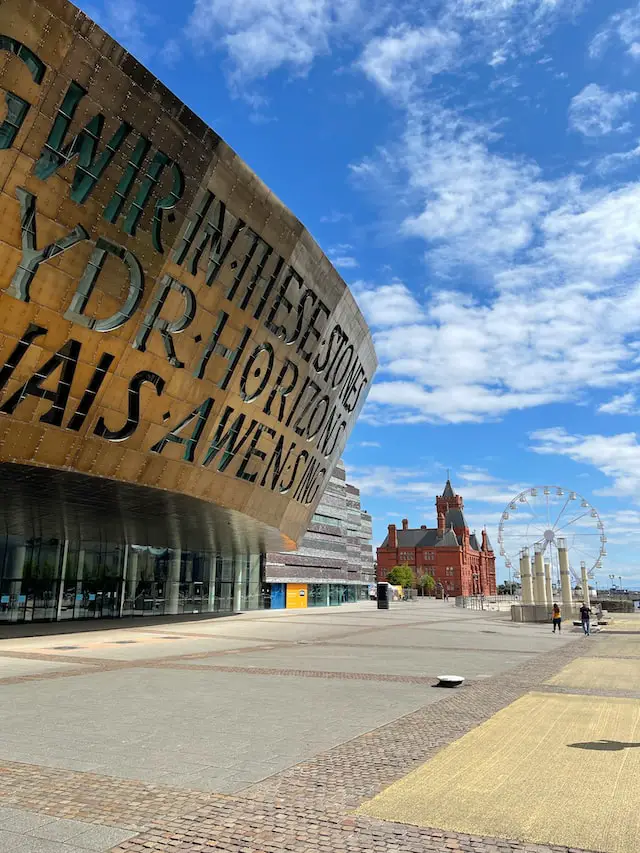 Wales' capital city is filled with museums, restaurants, and shops to explore. Cardiff Castle is a definite highlight, as is the Cardiff Central Market. The market is an indoor shopping center, housed in a Victorian-era structure. Cardiff is also a major filming location for television shows like Doctor Who, so you might even get to see some behind the scenes moments depending on when you visit!
8. Snowdonia National Park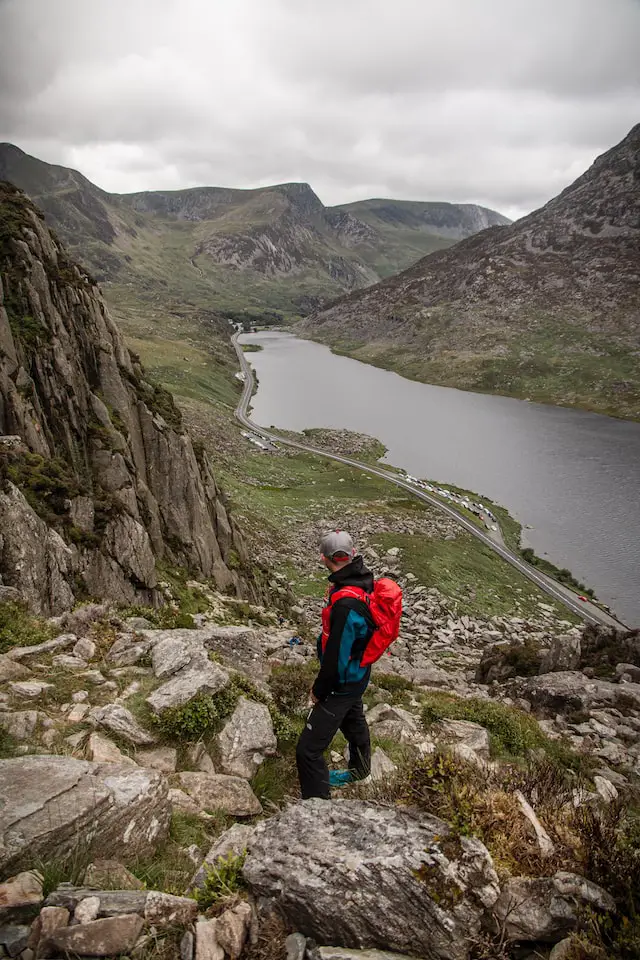 For a more outdoorsy experience and one of the best places to visit in the U.K., be sure to visit the picturesque Snowdonia National Park. Located in the northwestern part of Wales, it was the country's first designated national park. It contains nine mountain ranges that cover over the park, and includes an incredibly varied landscape. When you explore Snowdonia National Park, you could see mountains and steep cliffs as well as lush river gorges and waterfalls, and forested areas. Entry to this beautiful Welsh park is free, and it's open daily.
Northern Ireland
9. Belfast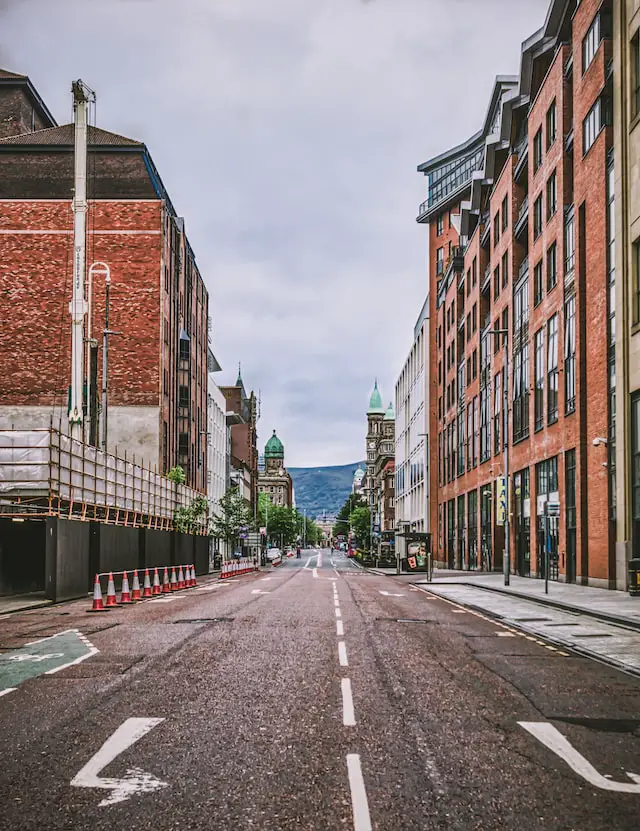 Belfast is Northern Ireland's capital city and has played an important role in the region's history and growth.  It was a major port city, and several industries found incredible success here. Many major ships were built in Belfast's shipyards including the infamous R.M.S. Titanic. Today when you visit Belfast, you can learn about this naval history by visiting the Titanic Museum to see various exhibits and displays that tell the story of this ill-fated ship.
10. Derry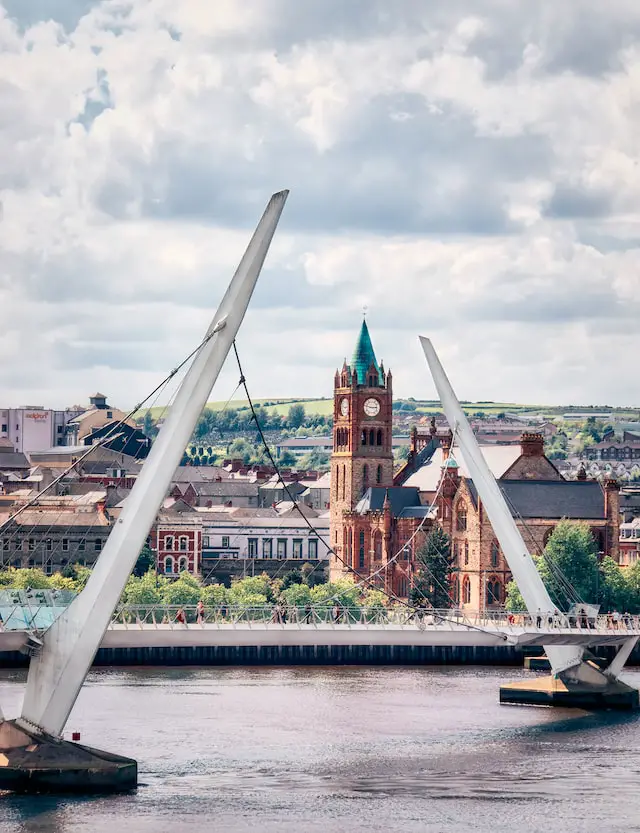 Derry, officially known as Londonderry, is on many people's radar because of the popular show, Derry Girls, which premiered in 2018. But it's one of Northern Ireland's most populous cities with many incredible sights to see. One of the most famous are the city's walls which date back to the 17th century. The walls include seven gates, four of which are original.
Video Guide: 10 Best Places to Visit in the UK
Related Posts
Travel Resources for Planning a Trip to the UK
To make planning your trip to the best places in the UK easier, we included some of our recommended travel resources below. You can search and find the best flights, transportation options, hotels to stay in, tours/activities, and things you can do at each destination during your trip.
Flights: 
Agoda: Search thousands of destinations around the world & quickly compare prices to find amazing deals on the best flights.
CheapOAir: You can find airline tickets, hotel rooms, rental cars, and vacation packages all on one site!
Kiwi.com: What we like about Kiwi is the fact that they are able to create combinations of flight, train, and bus tickets and offer them in a single itinerary. Also, Kiwi has what they called "Nomad" which helps you find the best way of visiting multiple destinations, saving you time and money.
JetRadar: You can search and compare airfares from 726 airlines and dozens of travel agencies and systems.
Hotels: 
Agoda: Agoda is one of the world's largest online travel accommodation platforms with a network of over 2,000,000 vacation rentals and hotels worldwide.
Hotellook: They have more than 250,000 hotels in 205 countries, working with data from more than 10 online booking systems, such as Booking.com, Agoda.com, Hotels.com, Expedia, and others.
Transportations: 
Airport Transfers: KiwiTaxi, Viator
Train: EuroRail, Trainline or RailEurope 
Bus: Flixbus: Very affordable (as low as $6) and convenient way to transfer between cities in Europe.
Car Rentals: AutoEurope, EconomyBookings, or  GetTransfer (transfers & car rentals with a personal driver)
Bike Rental: BikesBooking (Bikes & scooter rentals) 
Transportation Comparison: Omio (search, compare, and book tickets for buses, trains, and flights all in one site)
Tours & Activities:
TakeWalks (WalkofItaly): This is our favorite site for walking tours & day trips.
Tiqets: Great site for entrance tickets. It offers directly bookable, instantly available, and completely mobile tickets for museums, shows, and attractions all over the world.
Musement: They have good activities and tours in Italy and Spain, also many great day trips you can choose from.
GetYourGuide: A large number of tours, excursions, and other travel activities
Viator: The largest one. It has everything from tours, attractions, shore excursions, and private guides in over 2,700 destinations worldwide. It also has many transportations and transfers options and some unique experiences we didn't find anywhere else.
Need help planning a trip to the UK?
Planning and looking for the best places in the UK to visit? If you find this type of trip planning to be too complicated to plan on your own, we're here to help!
At MultiCityTrips, multi-destination travel and complicated itineraries such as a special trip to the best places in the UK are our specialties. Contact us today to learn more about how one of our experienced travel experts/destination specialists can personalize your multi-city vacations at the best price.
Don't want to start from scratch and need some trip inspiration? Check out our marketplace for customizable pre-designed packages available right now for many amazing destinations.
To learn more about how our process of trip planning works in detail, please see our "How It Works" page or check out our video on "How to Plan a Multi-City Trip to Europe in  5 Easy Steps"  here.
Have questions for us? Schedule a FREE Call with us here or contact one of the travel experts/destination specialists at [email protected], call/text us at (888)223-2316 today.