If you're planning a trip to Europe for the first time, you might be wondering what you can do to make your trip as smooth as possible and avoid common mistakes that could cause your trip to be more expensive or stressful than it needs to be.  This list of mistakes to avoid while traveling will help you ensure you avoid unnecessary problems and will help you get the most out of your trip.
Related Posts:
1. Only visiting major tourist attractions.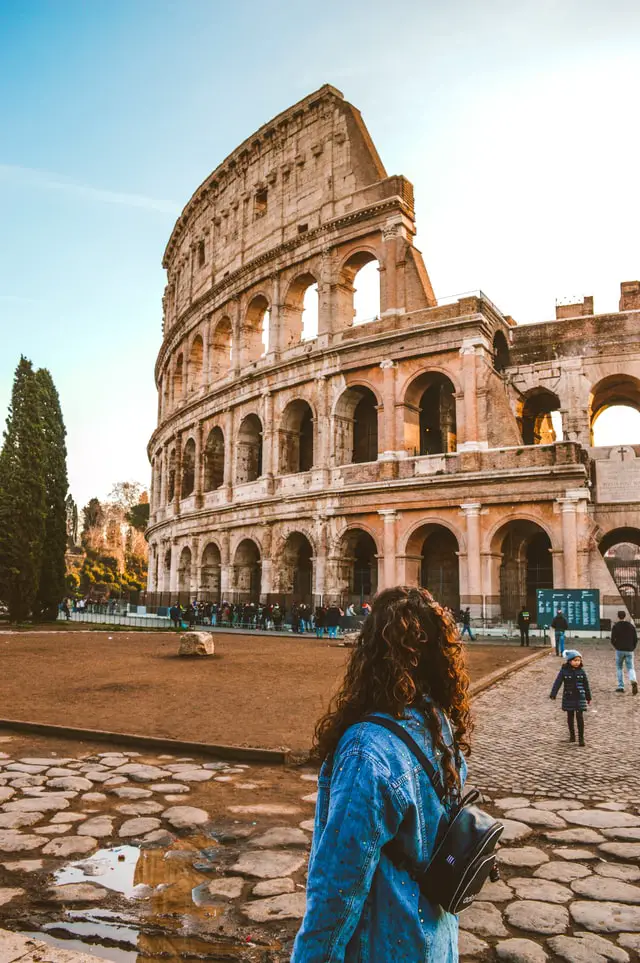 While a trip to Paris might not be complete without a chance to see the Eiffel Tower in person, you don't want to miss out on the opportunity to see an authentic side of the city's culture. Spend some time wandering the smaller alleyways and stopping into shops and restaurants that aren't designed to impress tourists.
2. Not being open to local culture.
While the culture of your hometown probably has a lot about it that you love, you're traveling to experience something new! Treat local customs and traditions as something new to experience instead of something to be afraid of.
3. Assuming restrooms are free.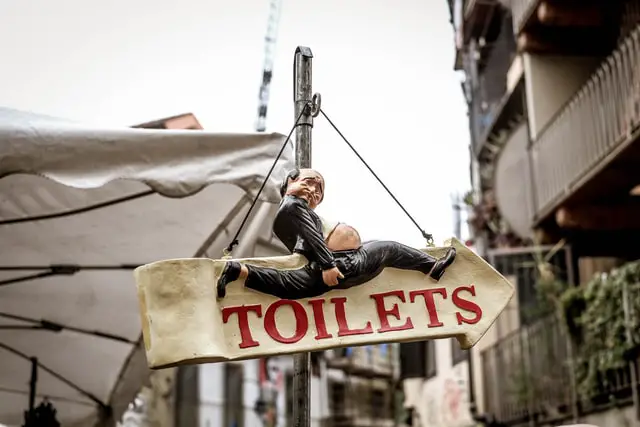 The biggest difference between America and Europe is that there are public restrooms that are free to use in America. In many places in Europe, you will have to pay a small fee (usually a coin or two in the local currency) to enter the restroom and use it. In many cases, this ensures that the restrooms are clean and functional throughout the day.
4. Not trusting local people.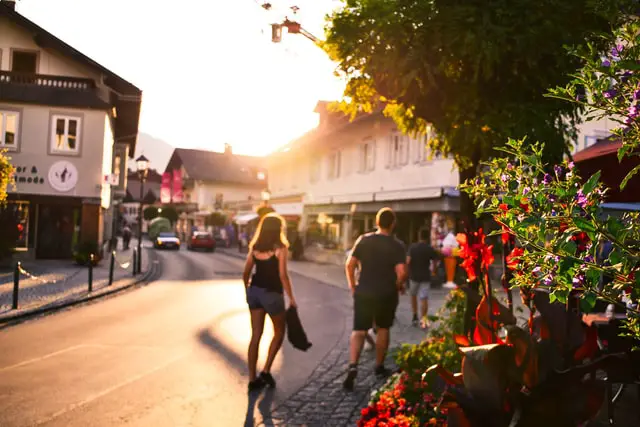 While traveling to a new country is understandably intimidating for some, don't let your fears overwhelm you. Using local businesses can give you a unique perspective and help you make the most out of your European vacation.
5. On the flip side, not understanding common scams can also be a mistake.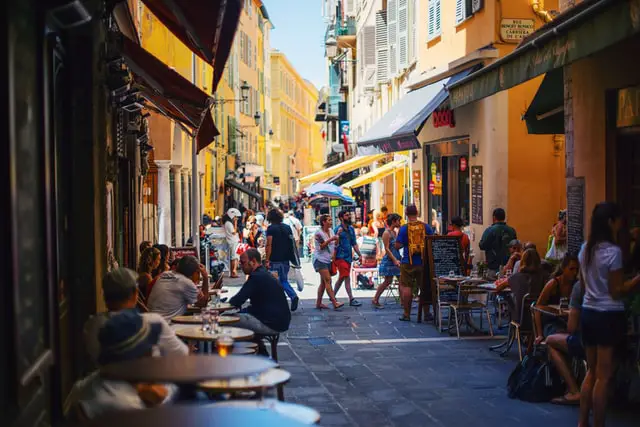 While not everyone you meet will be a scam artist, there may be a few around especially if you're sticking to the more touristy areas. Make sure you keep your valuables in a secure place and trust your gut. Book official tours and only use official taxi cabs and you'll be able to avoid many of the most common scams.
6. Avoiding public transportation.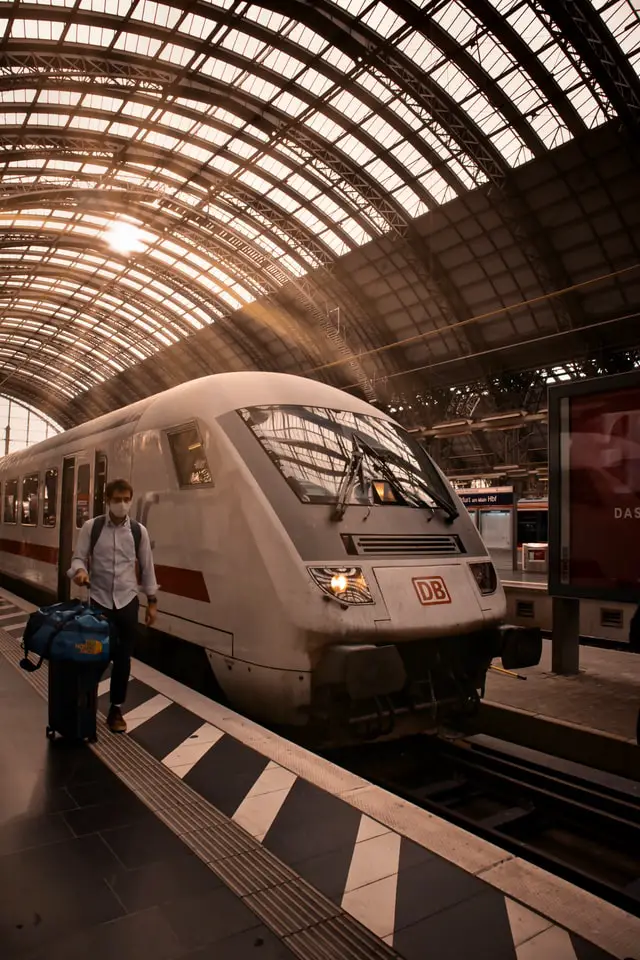 If you're traveling to Europe and are born and raised in the United States, you may not have dealt with public transportation with any kind of regularity. While many major U.S. cities have a transit system, there are far more places that do not. Many Americans who travel to Europe are unsure about using the public transportation system and instead spend money on taxis or private cars. While taxis are great, consider saving some money by getting around using the train or bus system.
7. Not expecting cars to be manual instead of automatic.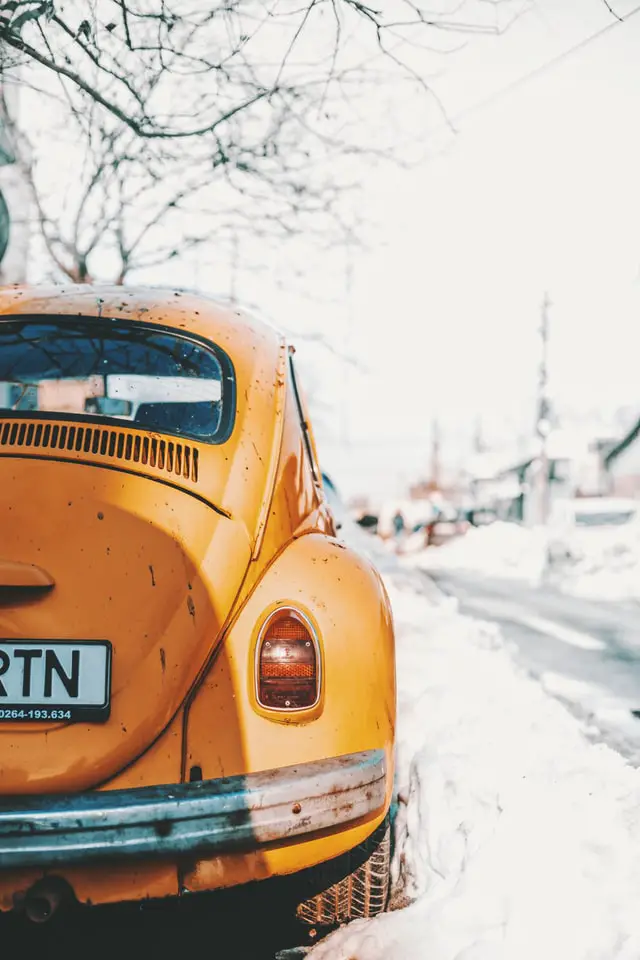 In Europe, many cars are manual so if you don't know how to drive a stick shift, you have two options if you are planning on renting a car while you're traveling. Firstly, you can use the opportunity to learn how! Your other option is to contact the car rental facility and ask them if they have any automatic cars available.
8. Not understanding the way dates and times are written in Europe.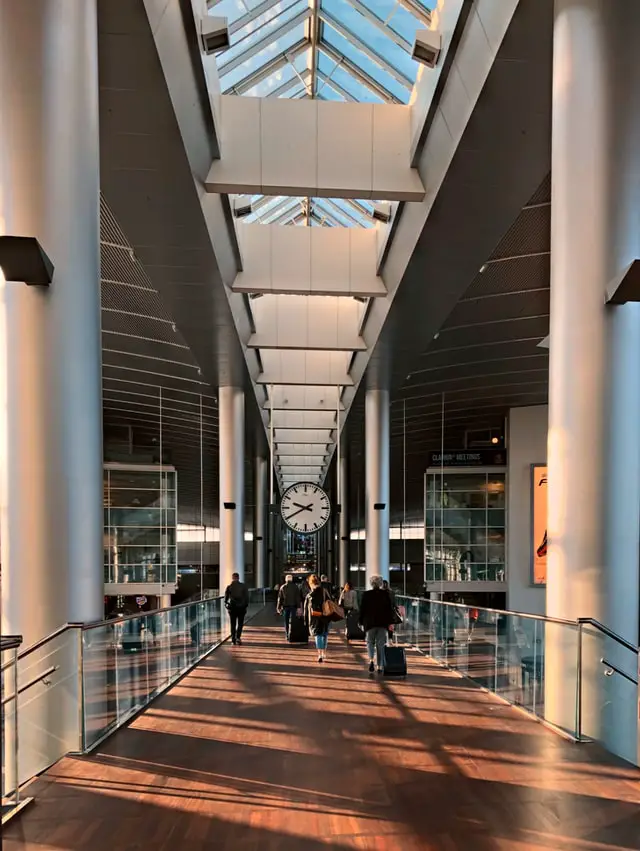 It's a small detail, but it can cause some confusion! In Europe, they tend to write the date as Day/Month/Year whereas in the United States it tends to be written Month/Day/Year. Additionally, most places in Europe will use the 24-hour clock.
9. Dressing too casually or dressing like a tourist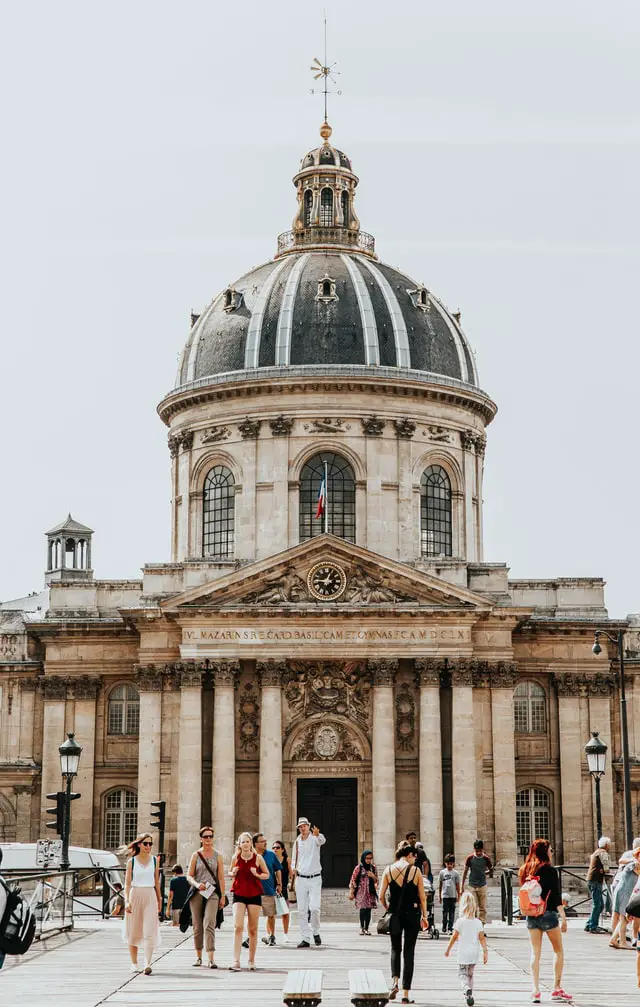 While there may not be a strict dress code in Europe, it's helpful to avoid wearing things that will make you stand out. While there's nothing wrong with dressing the way you want to dress, if you wear something that makes it obvious that you're a tourist you might become an easy mark for pickpockets. One example is wearing socks with sandals – in most places that's a dead giveaway that you're American!
10. Forgetting differences in mealtimes and meal sizes.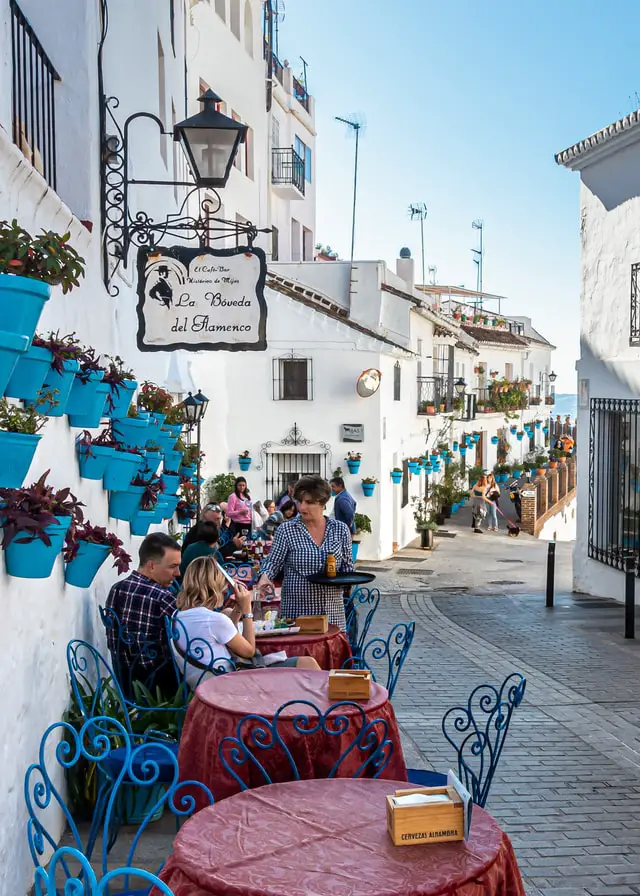 One of the most well-known differences between European and American cultures is how people eat. Many people know that meal sizes in Europe are smaller but the actual food items tend to be smaller as well. For example, a croissant in Paris is much smaller than a croissant in America. Beyond that, Europeans tend to eat slowly and savor every moment. In certain countries, people eat late in the evening.
11. Thinking bread and water are free.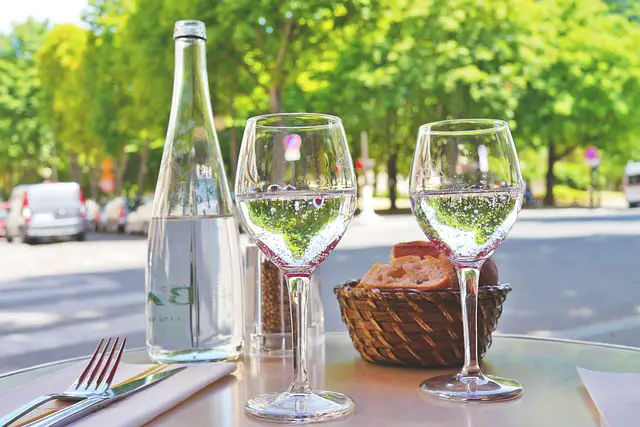 Apart from portion sizes, another big difference between eating out in Europe and in the United States is what is complementary and what isn't. In the United States, you'll likely get water and some kind of snack like bread and butter, or chips and salsa for free. In Europe, this is rare and if you were served something at a restaurant, it's best to assume it will cost you.
12. Eating near tourist attractions.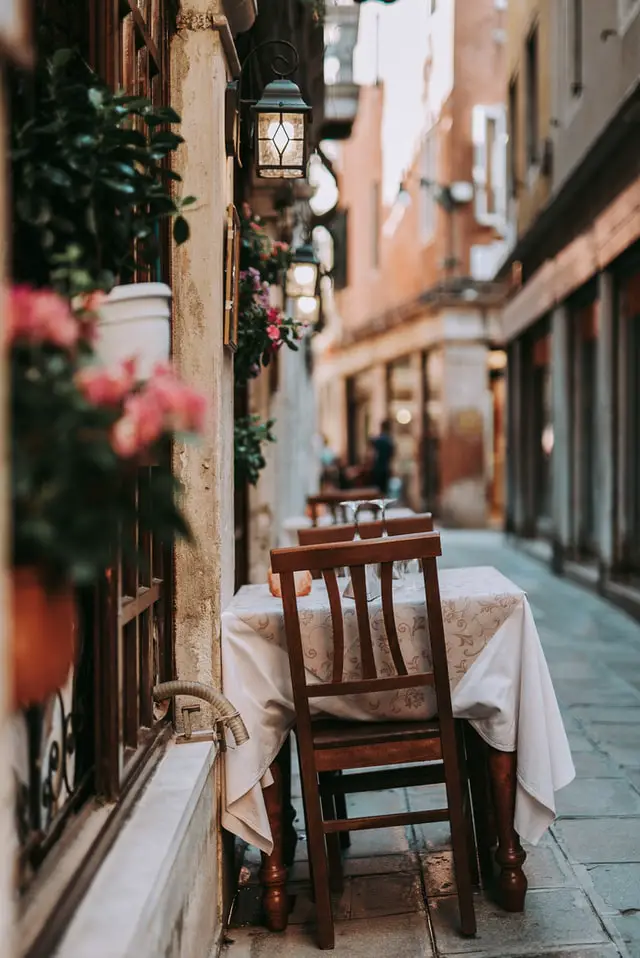 While the restaurants and cafes near the Eiffel Tower are going to be the most convenient, they're likely going to be overpriced. If you can, head a little further out and try some local options. This will help you save money and allow you to experience the regional cuisine.
13. Making assumptions about how much English people can speak.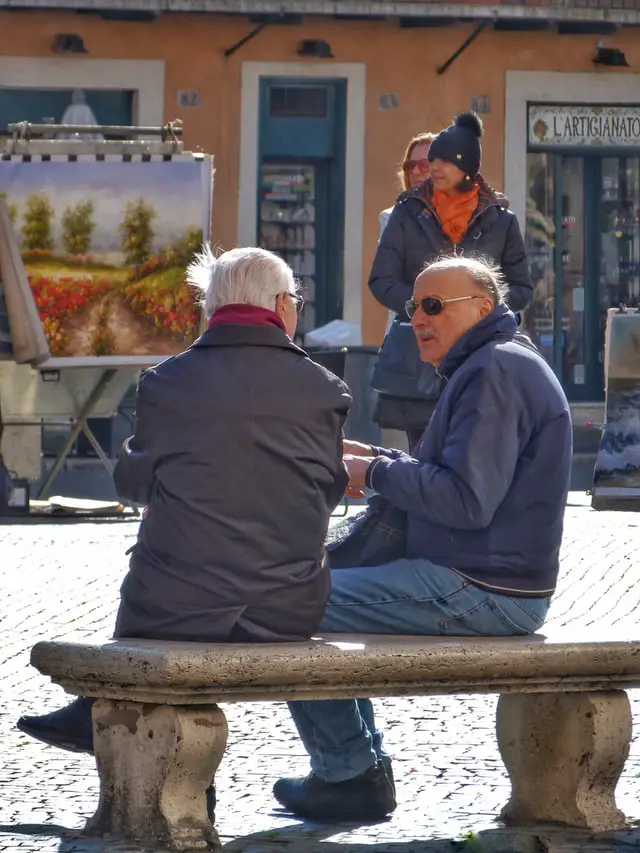 Some people travel to Europe and assume everyone speaks English. Some will come and assume no one does. The truth is somewhere in the middle – a lot of people in major cities speak some English and you can always politely ask if someone can answer your question in English. It's also a great idea to learn some basic phrases in the language commonly spoken in the places you're traveling to.
14. Being too loud.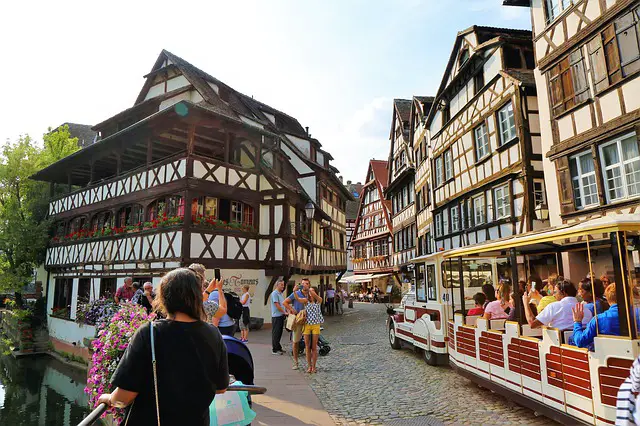 It's a stereotype that many Americans are loud and like many stereotypes, there's a hint of truth to it. Be sure to match the general volume of those around you and you'll be just fine.
15. Not going with the flow.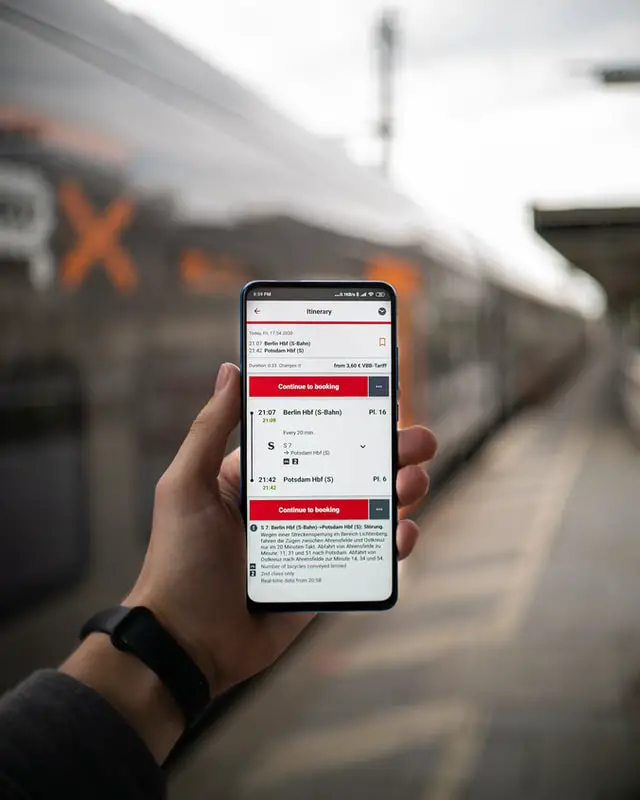 One of the biggest travel mistakes that people make is being too rigid. There's nothing wrong with sticking to your itinerary and making sure you have the trip of your dreams. But sometimes people get too hung up on the details of their itinerary and miss out on unique opportunities that may not be in the guidebook. Travel with an open mind and a willingness to learn and you'll be sure to have an incredible trip to Europe.
Travel Resources for Planning Your Trip to Europe
To make planning your own trip to Europe easier, we listed some of our favorites and recommended travel resources below. You can search and find the best flights, transportation options, hotels to stay in, tours/activities, and things you can do in each destination during your trip.
Flights: 
Agoda: Search thousands of destinations around the world & quickly compare prices to find amazing deals on the best flights.
CheapOAir: You can find airline tickets, hotel rooms, rental cars, and vacation packages all on one site!
Kiwi.com: What we like about Kiwi is the fact that they are able to create combinations of flight, train, and bus tickets and offer them in a single itinerary. Also, Kiwi has what they called "Nomad" which helps you find the best way of visiting multiple destinations, saving you time and money.
JetRadar: You can search and compare airfares from 726 airlines and dozens of travel agencies and systems.
Hotels: 
Agoda: Agoda is one of the world's largest online travel accommodation platforms with a network of over 2,000,000 vacation rentals and hotels worldwide.
Hotellook: They have more than 250,000 hotels in 205 countries, working with data from more than 10 online booking systems, such as Booking.com, Agoda.com, Hotels.com, Expedia, and others.
Transportations: 
Airport Transfers: KiwiTaxi, Viator or  GetTransfer ( offer both airport transfers & car rentals with a personal driver)
Train: EuroRail, Trainline or RailEurope 
Bus: Flixbus: Very affordable (as low as $6) and convenient way to transfer between cities in Europe.
Car Rentals: AutoEurope, EconomyBookings, or  GetTransfer (transfers & car rentals with a personal driver)
Bike Rental: BikesBooking (Bikes & scooter rentals) 
Transportation Comparison: Omio (search, compare, and book tickets for buses, trains, and flights all in one site)
Tours & Activities:
TakeWalks (WalkofItaly): This is our favorite site for walking tours & day trips.
Tiqets: Great site for entrance tickets. It offers directly bookable, instantly available, and completely mobile tickets for museums, shows, and attractions all over the world.
Musement: They have good activities and tours in Italy and Spain, also many great day trips you can choose from.
GetYourGuide: A large number of tours, excursions, and other travel activities
Viator: The largest one. It has everything from tours, attractions, shore excursions, and private guides in over 2,700 destinations worldwide. It also has many transportations and transfers options and some unique experiences we didn't find anywhere else.
Related Posts:
Need help planning a trip to Europe?
Ready for a European getaway but don't know where to begin? If you find this type of trip planning to be too complicated to plan on your own, we're here to help!
At MultiCityTrips, multi-destination travel and complicated itineraries such as a multi-city, multi-country trip to Europe are our specialties. Contact us today to learn more about how one of our experienced travel experts/destination specialists can personalize your multi-city trip and craft the best vacation package for you.
Don't want to start from scratch and need some trip inspiration? Check out our marketplace for customizable pre-designed packages available right now for many amazing destinations.
To learn more about how our process of trip planning works in detail, please see our "How It Works" page or check out our video on "How to Plan a Multi-City Trip to Europe in  5 Easy Steps"  here.
Have questions for us? Try our 24/7 live chat, call/text us at (888)223-2316,  Schedule a FREE Call, or contact one of the travel experts/destination specialists at [email protected].