Milan, located in northern Italy, is a fascinating mix of ancient grandeur and contemporary energy. This thriving metropolis is the capital of the Italian region of Lombardy, and it is known far and wide for its cutting-edge design, storied history, and world-famous landmarks. Milan's appeal stems from its rich history, which is on display in the city's magnificent cathedrals, ornate palaces, and time-honored customs. Milan, with its lively street life and elegant artistic treasures, stands out as a city that deftly interweaves the present with the past, luring curious visitors with the promise of discovery. The cultural, artistic, and economic heart of Lombardy beats in the city of Milan. Nonetheless, tucked away within a train ride of no more than two hours are fascinating day trips from Milan that promise an immersion into Italy's storied past, breathtaking landscapes, and delectable cuisine.
Related Posts:
1. Verona: A Tale of Love and Heritage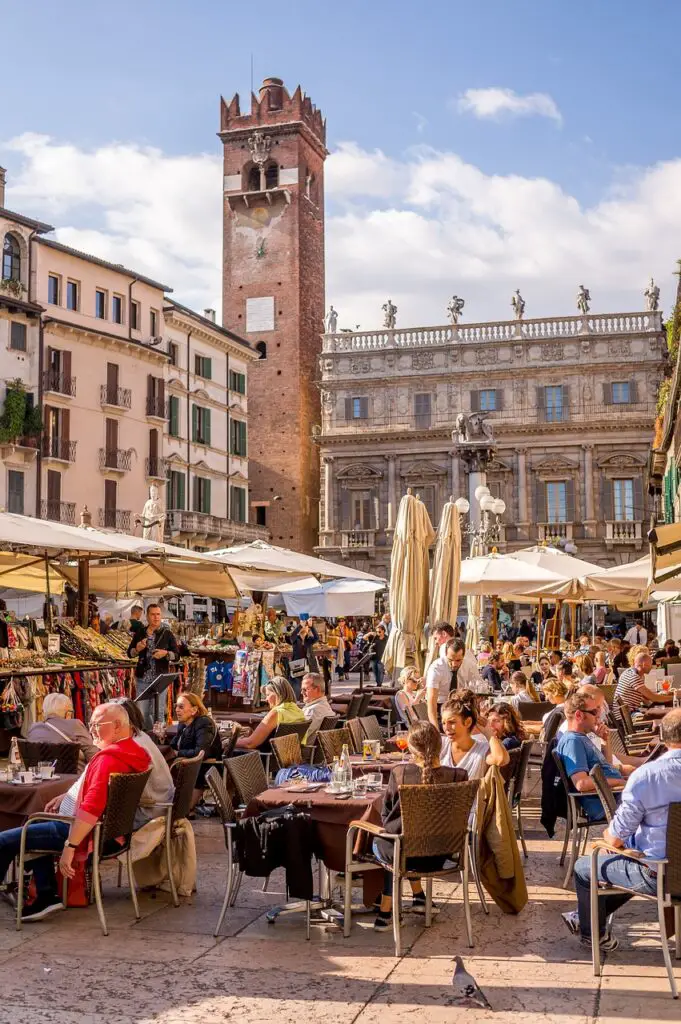 The city of Verona holds great cultural and historical significance and can be found in the Lombardy region of northern Italy, about 140 kilometers (about 87 miles) to the east of Milan. Shakespeare's Romeo and Juliet has made the city of Verona famous throughout the world. The city's historic buildings, picturesque streets, and alluring atmosphere make it a fascinating destination. The Verona Arena, a Roman amphitheater that has been meticulously preserved, is a world-famous venue for opera performances and other events.
Verona provides Shakespeare's Romeo and Juliet. This romantic city has cobblestone streets and old architecture. Verona's Arena represents its history. The sunlit Piazza delle Erbe is surrounded by colorful buildings and bustling markets. Verona is perfect for a romantic day trip.
With its rich history and culture, this city is a wonderful day trip from Milan, giving visitors a taste of Italy's legendary past and modern charm.
2. Como: Tranquil Lakeside Beauty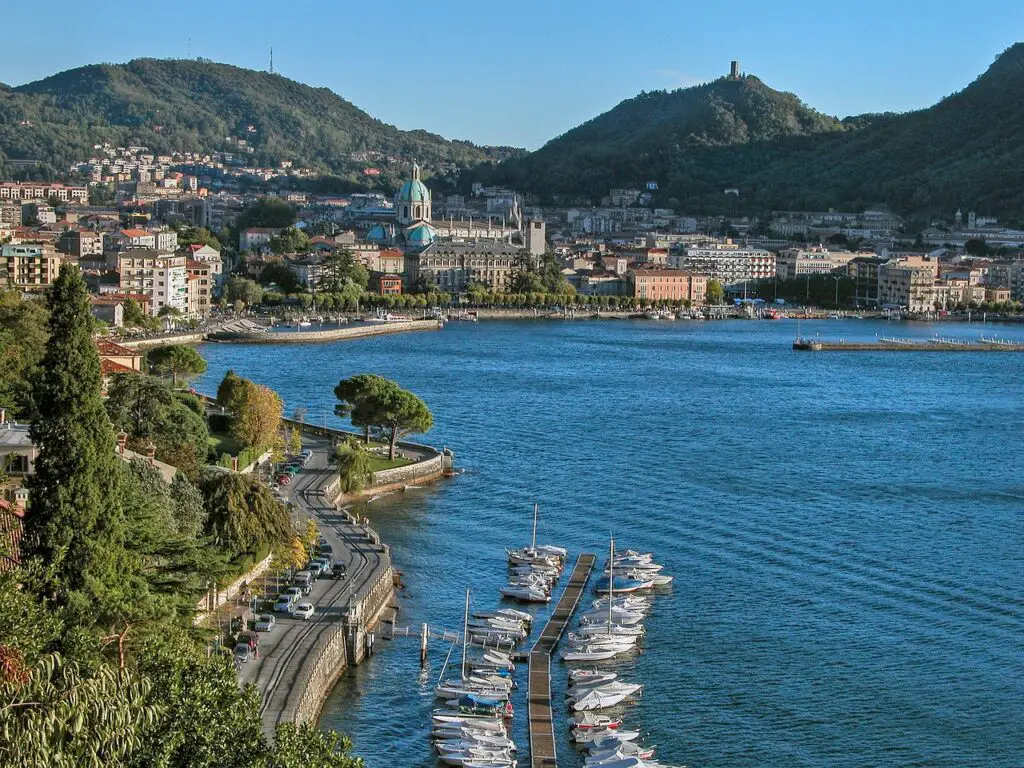 It sits at the southernmost end of Lake Como, one of Italy's most beautiful and well-known bodies of water. Como is one of the most popular day trips from Milan because it is easily accessible by train. Lake Como, a tranquil lake surrounded by towering Alpine peaks, is only an hour away by train. Lake Como, with its natural beauty and sophisticated atmosphere, has long been a popular destination for painters, writers, and famous people. Como's waterfront promenade offers stunning vistas, and the town's streets are filled with charming boutiques and cafes. An exciting twist to this relaxing getaway is a boat ride across the lake to Bellagio or Varenna.
The town of Como, Italy, is as graceful as it is beautiful, resting on the shores of the glistening Lake Como. This Italian treasure was originally founded in ancient times as the Roman settlement of Novum Comum. Como, a city in Northern Italy, rose to prominence as a commercial hub over several centuries, earning international renown for its silk industry and artistic achievements.
The beauty of Como's landscape is the city's main draw. Poets, writers, and weary travelers have found solace at Lake Como because of its enchantment and the majestic mountains that surround it. The calm waters of its shores are perfect for taking a stroll, going for a boat ride, or just relaxing in the presence of nature.
3. Florence: The Cradle of Renaissance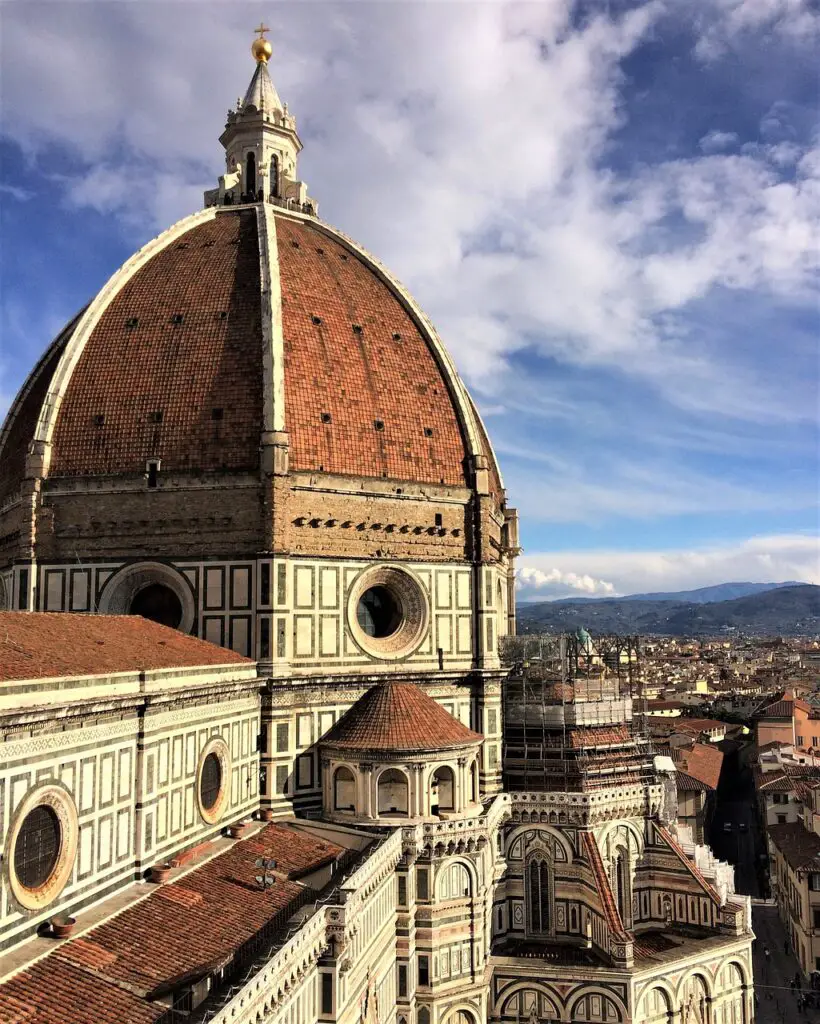 Milan's rich historical tapestry features delicate threads from Florence, cementing an eternal bond between the two cities. Milan's cultural and artistic heritage has been profoundly enriched by Florence, the city widely regarded as the cradle of the Renaissance. Milan and Florence were two of Italy's most important city-states during the Renaissance when the country's intellectual and artistic life was at its peak. Florence was a center of artistic innovation during the same time that Milan was ruled by the powerful Visconti and Sforza families, and it was home to artists such as Leonardo da Vinci, Michelangelo, and Botticelli.
In just under two hours by train, you can reach Florence, the Renaissance's undisputed epicenter making it one of the best day trips from Milan. This is a dream destination for art enthusiasts, as it houses such masterpieces as Michelangelo's David and Botticelli's Birth of Venus. The Uffizi Gallery is home to priceless works of art that chronicle the development of Western art. In addition to its priceless works of art, visitors to Florence are captivated by the city's architectural masterpieces, like the Florence Cathedral and the Ponte Vecchio.
4. Pisa: The Leaning Wonder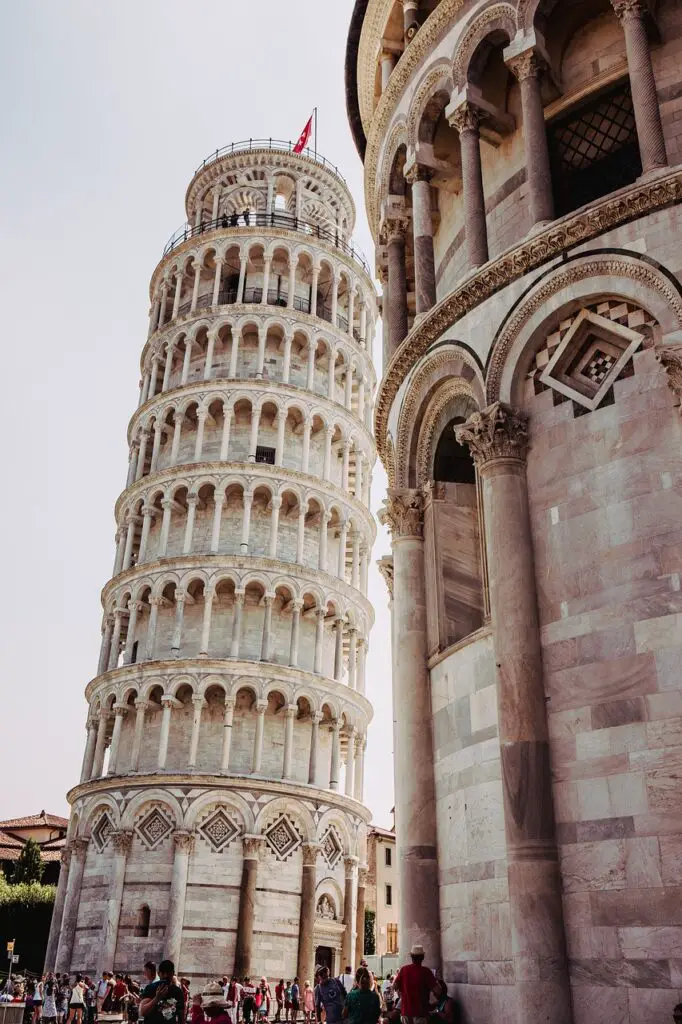 If you are looking for one of the best day trips from Milan that is closer to the city, consider visiting the Leaning Tower of Pisa. Located just one hour away from Milan by train, Pisa is an irresistible attraction you don't want to miss. Together with the nearby Pisa Cathedral and Baptistery, this square is a part of the Piazza dei Miracoli, a UNESCO World Heritage Site. It's a fun diversion for tourists to pose in front of the tower and take pictures that capture the spirit of this ancient metropolis.
Pisa, whose history dates back to antiquity, became a major port city in the Middle Ages. It played an important role in Italy's rich history as a hub of commerce, navigation, and cultural exchange. Pisa's location on the Tyrrhenian Sea made it an important port on the trade routes that linked the Italian peninsula to the rest of the Mediterranean and Europe.
Despite its relative isolation from Milan, the complex history of Italy left its mark on how the two cities interacted. The cultural, intellectual, and political currents that ran through Italy connected Milan and Pisa as well. They contributed to a larger story that helped give rise to the Renaissance and its many literary, artistic, and architectural achievements.
5. Bergamo: Where Medieval Meets Modern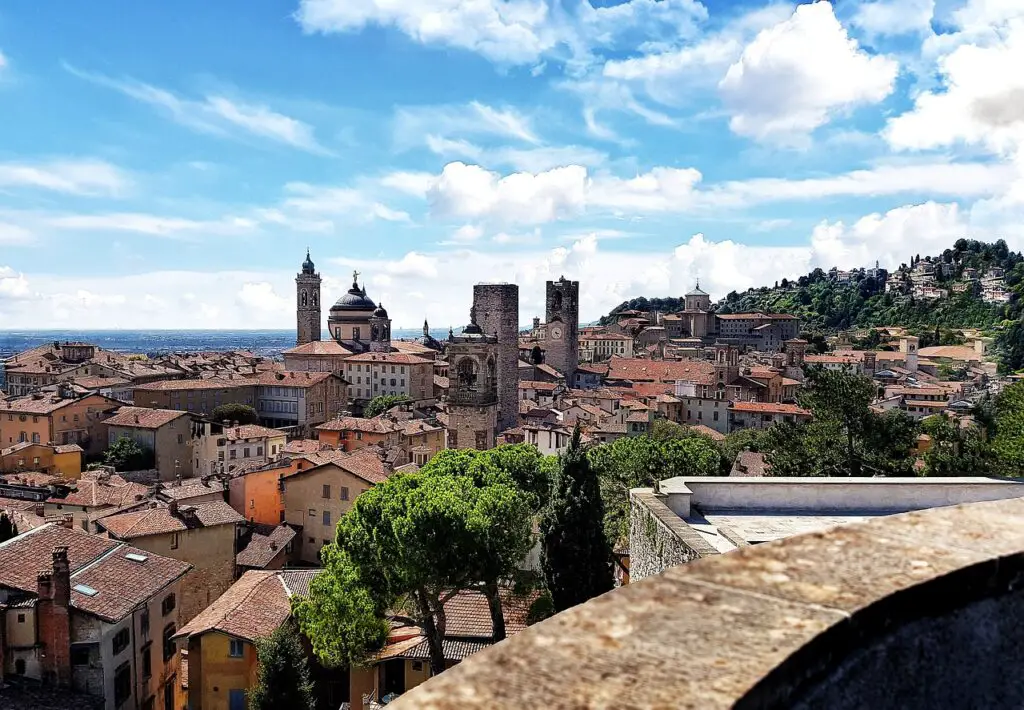 One of the best and shortest day trips from Milan is Bergamo. The city of Bergamo can be reached in just over half an hour by train, and it consists of two sections: the busy Città Bassa (Lower Town) and the charming Città Alta (Upper Town). The latter is a hidden gem from the Middle Ages that can be reached by a funicular and is encircled by Venetian walls. Those who make the ascent will be rewarded with cobblestone streets, ancient churches, and panoramic vistas.
Bergamo is a city that successfully combines historic allure and modern excitement. Bergamo, a city under Milan's sway that is nestled in the Lombardy region's picturesque landscape, is a living testament to centuries of history. Celtic settlement and cultural mixing are echoed in the city's history, which dates back to the ancient times when it was founded.
The Middle Ages marked a turning point in Bergamo's history when the city was transformed into a fortified town with two distinct sections, known as Città Bassa (Lower Town) and Città Alta (Upper Town). This partitioning was a practical response to the need for protection and strategic control, and it produced a distinct urban layout that is still in use today. Because of its central location, Bergamo became a meeting place for people from all over the world. It thrived under several different rulers, from the Lombards to the Venetians, each of whom left their mark on the city's buildings, artwork, and way of life. Many well-known artists, including painters, sculptors, and architects, made significant contributions to the city's cultural wealth during the Renaissance.
5. Bologna: Gastronomic Delights and Towers
Bologna, a city known for its rich culinary traditions and medieval architecture, can be reached in a little over an hour. Bologna is full of interesting features like arcaded streets, bustling markets, and leaning towers. Explore the delights of traditional Italian fare, from freshly made pasta to flavorful cured meats, in this culinary haven.
Bologna's story unfolds under Milan. It has Etruscan and Roman roots. Bologna truly flourished in the Middle Ages. The city's oldest Western university, founded in 1088, is famous. This medieval institution shaped intellectual and legal thought and attracted scholars and students from across Europe.
Bologna's historic center is full of stunning architecture. Asinelli and Garisenda Towers represent the city's medieval past. Bologna's social and cultural life revolves around Piazza Maggiore's grand open space and palatial facades. This square's Basilica of San Petronio, an Italian Gothic masterpiece, reflects the city's devotion to art and religion.
Bologna is still a culinary center. Bologna's "La Grassa" (The Fat One) cuisine is a sensory delight. Tortellini, mortadella, and Bolognese sauce (ragù) were created in the city. The Quadrilatero district smells of fresh bread and aged cheeses.
7. Turin: Elegance and History in the Alps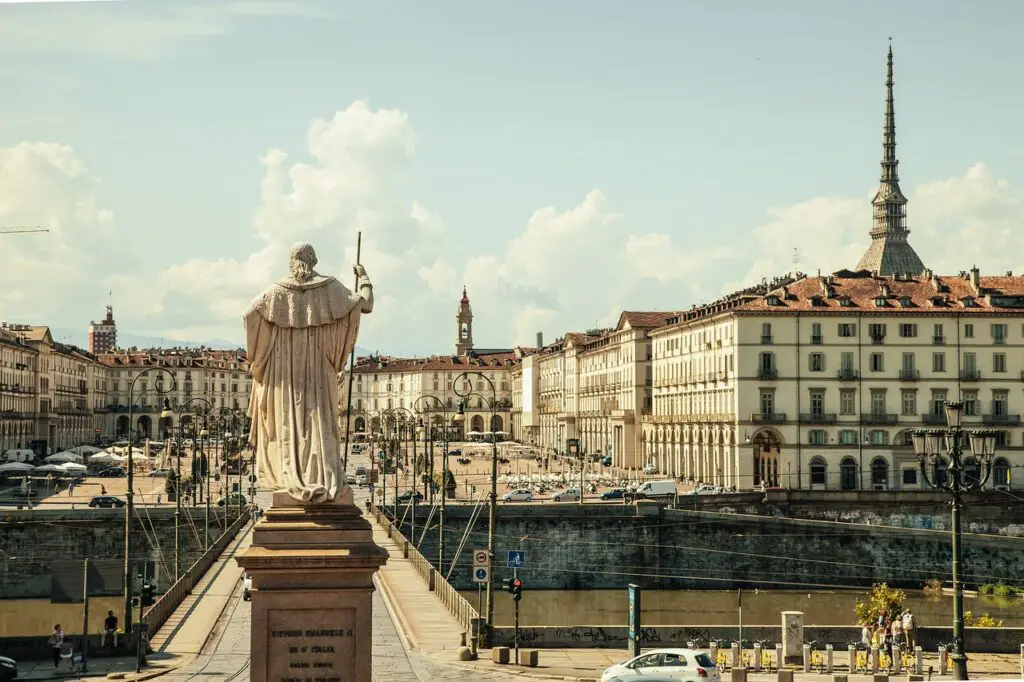 Turin, located at the base of the Alps and reachable by train in just under two hours, is a city steeped in elegance and grandeur. Besides being the location of the famous Shroud of Turin, this city is also rich in cultural institutions and beautiful public spaces. Notable landmarks include the Royal Palace, the Royal Forum, and the Egyptian Museum. Turin's peaceful beauty and cultural treasures make for a fascinating contrast to Milan's pulsating metropolis.
The beautiful city of Turin can be found in the northern embrace of Italy, close to where the Po River flows. Turin and Milan both have deep roots in Italian culture and history, and their stories complement one another beautifully in the country's vast narrative tapestry. The impact of Turin, once the capital of the Kingdom of Sardinia and a key player in the development of modern Italy, can be felt far beyond the borders of the country. While Milan became Italy's economic hub, Turin was the country's political epicenter at the time.
Milan developed into a commercial powerhouse, and Turin set out on its path. Its innovative culture became well known after it became the home of automobile manufacturers like FIAT and Lancia. The success of Turin's factories spread to Milan, helping to establish Italy as a major manufacturing center.
These curated day trips from Milan provide an opportunity to explore Italy's captivating destinations beyond the city's bustling heart. Explore Verona's romantic streets, Florence's artistic marvels, and Lake Como's serene shores. By train, you'll witness a transformative perspective shift, deepening your connection with this enchanting land.
Video Guide: Coming Soon
Travel resources for planning day trips from Milan by train
To make planning day trips from Milan to these destinations easier, we included some of our recommended travel resources below. You can search and find the best flights, transportation options, hotels to stay in, tours/activities, and things you can do at each destination during your trip to Milan.
Flights: 
Agoda: Search thousands of destinations around the world & quickly compare prices to find amazing deals on the best flights.
CheapOAir: You can find airline tickets, hotel rooms, rental cars, and vacation packages all on one site!
Kiwi.com: What we like about Kiwi is the fact that they are able to create combinations of flight, train, and bus tickets and offer them in a single itinerary. Also, Kiwi has what they called "Nomad" which helps you find the best way of visiting multiple destinations, saving you time and money.
JetRadar: You can search and compare airfares from 726 airlines and dozens of travel agencies and systems.
Hotels: 
Agoda: Agoda is one of the world's largest online travel accommodation platforms with a network of over 2,000,000 vacation rentals and hotels worldwide.
Hotellook: They have more than 250,000 hotels in 205 countries, working with data from more than 10 online booking systems, such as Booking.com, Agoda.com, Hotels.com, Expedia, and others.
Transportations: 
Airport Transfers: KiwiTaxi, Viator
Train: EuRail, Trainline or RailEurope 
Bus: Flixbus: Very affordable (as low as $6) and a convenient way to transfer between cities in Europe.
Car Rentals: AutoEurope, EconomyBookings, or  GetTransfer (transfers & car rentals with a personal driver)
Bike Rental: BikesBooking (Bikes & scooter rentals) 
Transportation Comparison: Omio (search, compare, and book tickets for buses, trains, and flights all in one site)
Tours & Activities:
TakeWalks (WalkofItaly): This is our favorite site for walking tours & day trips.
Tiqets: Great site for entrance tickets. It offers directly bookable, instantly available, and completely mobile tickets for museums, shows, and attractions all over the world.
Musement: They have good activities and tours in Italy and Spain, also many great day trips you can choose from.
GetYourGuide: A large number of tours, excursions, and other travel activities
Viator: The largest one. It has everything from tours, attractions, shore excursions, and private guides in over 2,700 destinations worldwide. It also has many transportation and transfer options and some unique experiences we didn't find anywhere else.
Related Posts:
Need help planning a trip to Milan?

Want to plan a trip to Milan (or day trips from Milan) and other cities in Europe but don't know where to begin? If you find this type of multi-city trip planning to be too complicated to plan on your own, we're here to help!
At MultiCityTrips, multi-destination travel and complicated itineraries such as a trip that includes visiting multiple cities, and countries throughout Europe are our specialties. Contact us today to learn more about how one of our experienced travel experts/destination specialists can personalize your multi-city European trip and craft your European vacation package at the best price.
Don't want to start from scratch and need some trip inspiration? Check out our marketplace for customizable pre-designed packages available right now for many amazing destinations in Europe.
To learn more about how our process of trip planning works in detail, please see our "How It Works" page or check out our video on "How to Plan a Multi-City Trip to Europe in  5 Easy Steps"  here.
Have questions for us? Schedule a FREE Call with us here or contact one of the travel experts/destination specialists at [email protected], call/text us at (888)223-2316 today