Multi-city flights are an excellent and budget-friendly way to travel. Have you ever dreamed of traveling the world? Do you feel constrained by finances? If the answers to these questions are yes, rest assured, you are not the only one stuck in this position. Thanks to the introduction of multi-stop airfare, people now can travel to multiple destinations across the world without going bankrupt.
Related Posts:
What are Multi-City Flights?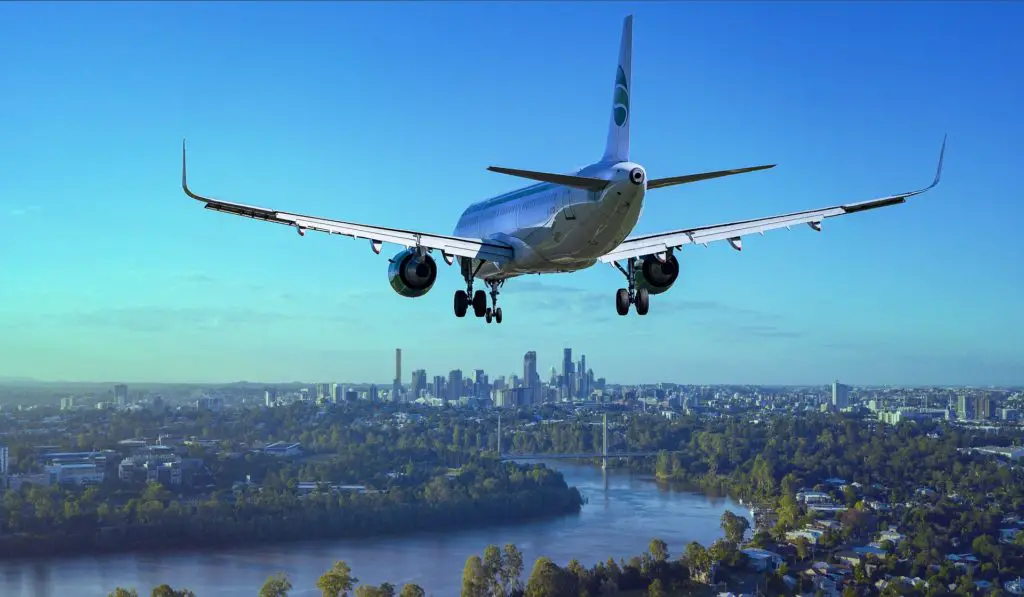 Suppose you have planned to visit destinations A, B, C, and D as part of your travel plan. Now, how would you book tickets for your flights to these cities? The old, conventional way of doing this was booking round-trips to each place; for example, you would first go to A, tour the destination, return to your hometown, then embark on a journey to B, and so on. However, this is an exhausting and expensive way of exploring the world. Thanks to the internet revolution, there is a better way of planning multi-city trips- via multi-city flights.
Multiple destination flights are a type of advanced ticketing system that follows the itinerary pattern. With this type of flight ticketing, you can combine different cities into a single reservation. This implies that there is no need to return to your departure point every time you are done exploring a destination; you can directly proceed to your next stop.
Why Should You Consider a Multi-City Flight?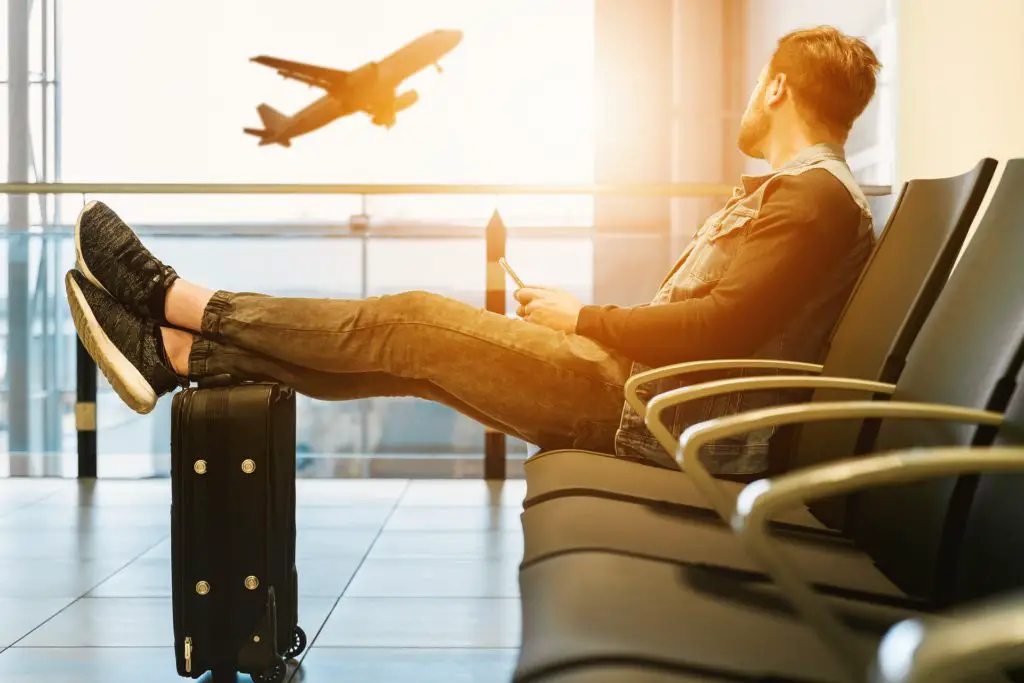 People are understandably unsure and cynical of booking multi-city airfare– it is new and seems complex. However, new and foreign things prove useful once you get the hang of them (for example: consider every bit of technology we use today). Plus, since the advantages of this mode of traveling are remarkably lucrative, there is an excellent reason why you should give it a shot. From cheaper tickets to less fuss over finding suitable flights to the ability to see many more destinations at the same price, the list of benefits seems attractive.
How Many Different Kinds of Multi-City Flights Are Available to You?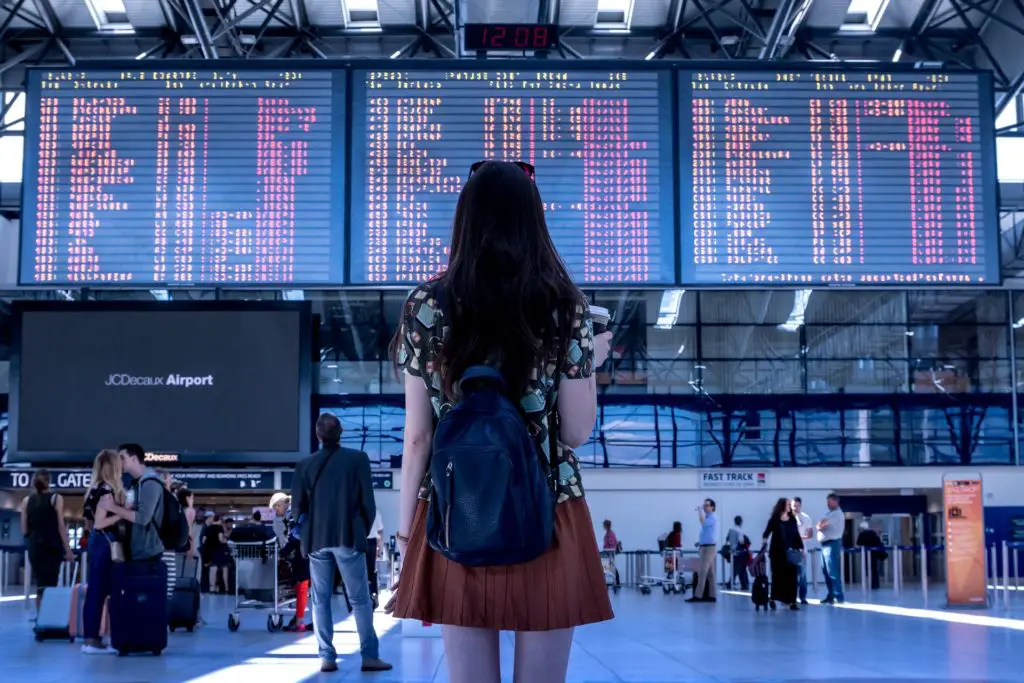 Multi-stop flights come in multiple shapes and forms, and we are here to guide you through them. For all the examples below, we will be discussing how different flight arrangements would help you commute between three travel destinations A, B, and C.
1. Open-Jaw Flights: If you choose to book an open-jaw flight for your trip, you would be basically booking a flight from your departure point to A and a return flight from C back to your departure point. To go from A to B and then to C, you must make other arrangements, for example, you can choose to take trains, buses, etc. This mode is particularly convenient if locations A, B, and C are situated close, and taking flights between them is pointless.
2. Double Open-Jaw Flights: This type of reservation does not form a closed loop. So, you won't be taking a flight back home. This means that you would take a flight from your hometown to A and then, maybe, a flight from B to C, with A and B connected via other means of transportation.
3. Round-Robin Flights: Suppose the distances that separate the cities on your travel list are not conveniently covered by transportation modes other than air. So, you would book a form of a round-trip such that you take a flight from your departure point to A, then to B, C, and then back to your point of initial departure.
Some Additional Tips that Will Help You Book the Best Deal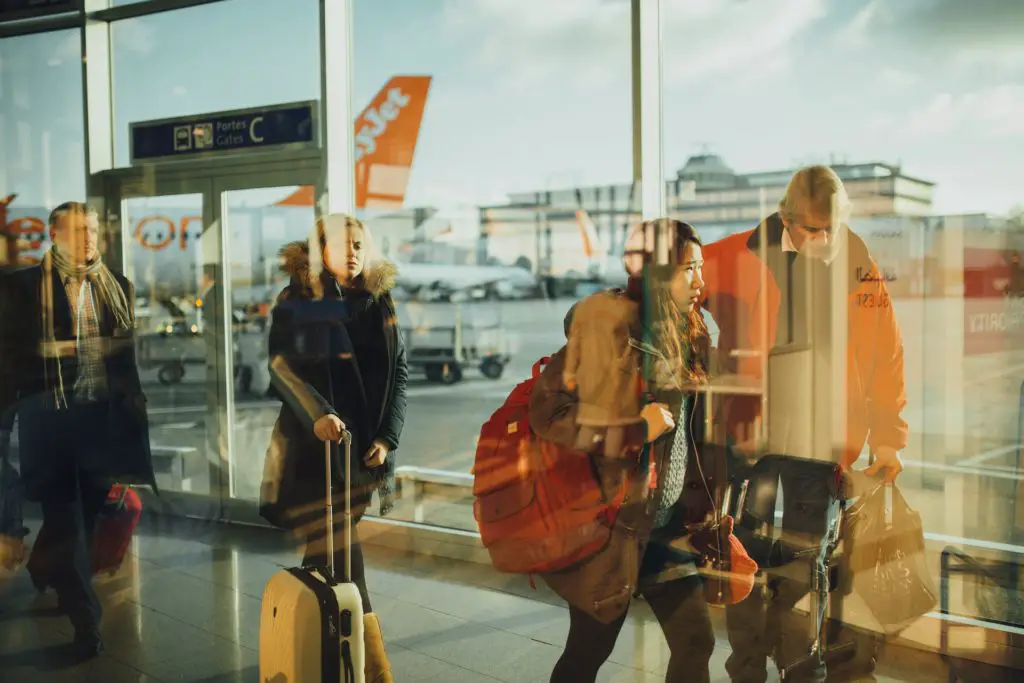 Now that you have planned the destinations you would want to visit and have opted for a suitable multi-stop flight plan, it is time that you equip yourself with some additional tips that will help you travel like a pro.
1. Make your bookings in the off-season and in advance:
Don't forget the most advantageous aspect of opting for multi-city airfare: saving money. And what is the best way to do that while booking tickets? By booking in the 'shoulder season' and in advance. Often, flights are not very cheap if you intend on booking a ticket with a fast-approaching departure date. If additionally, you are planning your trip during some holiday season, you will find that the fares seem to have skyrocketed. Therefore, to ensure flexibility, make sure that you book in advance.
2. Look for flights with stopovers:
Want to tour cities that are not even on your itinerary for free or very little charge? Well, then you should be looking for flights with stopovers. Stopovers are layovers that last for more than 12hrs, so you have the option of leaving the airport and exploring the city while waiting for your next flights.
3. Be a little clever:
Remember, the goal is to visit as many destinations as possible, in the most cost-efficient way. One way to do that is to find two seemingly unrelated cities that attract you and connect them with a flight. Such routes are often cheaper.
3 Best Itineraries and Destinations for a Multi-City Trip
There are so many destinations to choose from when it comes to planning for your next multi-city trip. Depend on how much time you have, you can choose them within the same country, region continent, or even across the continent. Once you have them narrow down, you can easily plan your multi-city flights around these stops.
Here are 3 of our multi-city trip destinations you might like.
1. Birmingham-Bangkok-Sydney-Melbourne-Singapore
This is an example of an open-jaw flight. While you will be taking flights to travel from Birmingham to Bangkok to Sydney, Sydney and Melbourne can be connected via a direct train, allowing you to explore the local landscapes and views.
You can then take a flight from Melbourne to Singapore and back. These cities form excellent destinations for multi-stop trips, for they allow you to experience the best of all worlds. From witnessing royalty in Birmingham to partying in Bangkok to sightseeing in Sydney and Melbourne to shopping in Singapore, you will enjoy a complete vacation.
Travel Planning Resources for This Itinerary:
Like this itinerary? Find the best flights for your multi-city trip to Birmingham, Bangkok, Sydney, Melbourne, and Singapore. Also, find the list of the best hotels in each city to stay in. Need more ideas to add to your multi-city trip itinerary? See our list of top attractions & things to do in each destination now.
2. London-Rome-Barcelona- Lisbon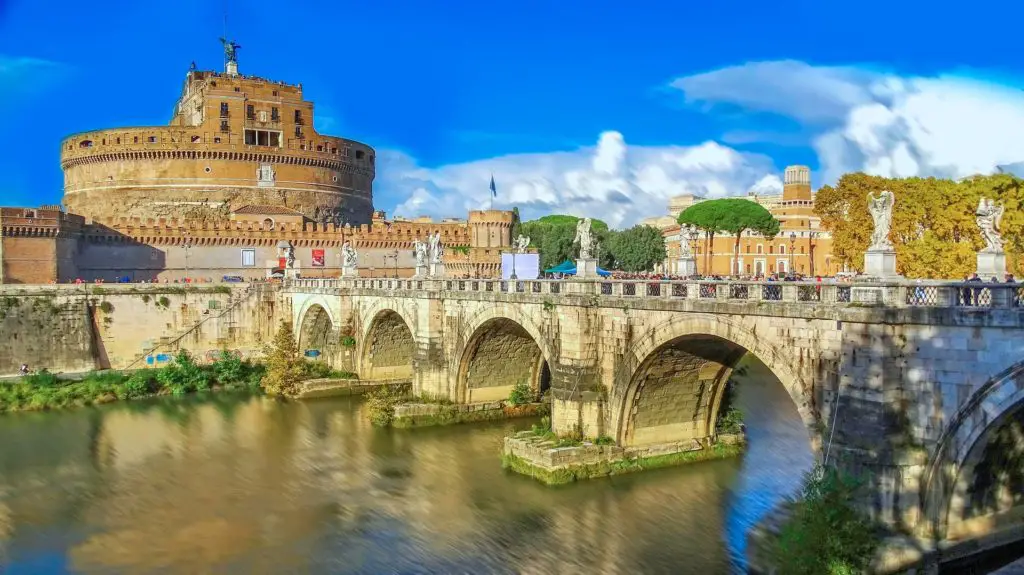 This multi-city European itinerary is an excellent way of how you can incorporate stopovers into your plan and enjoy a city complementarily. While booking a flight to Rome, see if you can get a flight that has a stopover in London (typically through Heathrow airport option.) If it is possible, go on and explore London for free!
Then, continue your journey normally and enjoy spending time at each of the destinations. There are multiple tourist destinations in each city that keep visitors entertained and engaged. Go sightseeing, shopping, eating the finest cuisines, etc., and make your trip memorable.
Travel Planning Resources for This Itinerary:
Like this itinerary? Find the best flights train tickets or rent a car for your multi-city trip to London, Rome, Barcelona, and Lisbon. Also, find the list of the best hotels in each city to stay in. Need more ideas to add to your multi-city trip itinerary? See our list of top attractions & things to do in each destination now.
3. Thailand-Vietnam-Indonesia-Malaysia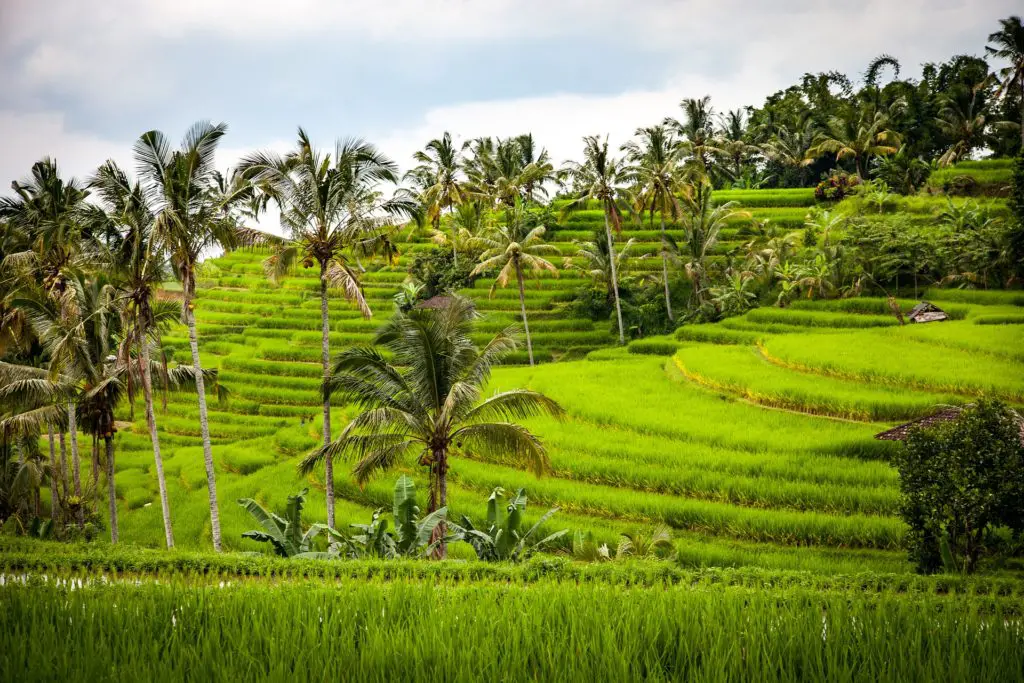 Undoubtedly one of the best multi-city itineraries, this journey will allow you to engage with Asian cultures. You can visit different parts of the continent and realize how vibrant and unique the culture each city has.
Visit destinations of historical significance in Thailand, meet with the high-spirited people of Vietnam, explore Indonesia's forests, and visit the Malay markets. Also, while making your bookings, see if you can find a flight with an overhaul in Bangkok, Hanoi, etc.
Travel Planning Resources for This Itinerary:
Like this itinerary? Find the best flights for your multi-city trip to Thailand, Vietnam, Indonesia, and Malaysia. Also, find the list of the best hotels in each city to stay in. Need more ideas to add to your multi-city trip itinerary? See our list of top attractions & things to do in each destination now.
Related Posts:
Need help planning a multi-city trip?
Want to visit multiple cities within Europe or other destinations around the world but not sure where to begin? If you find this type of multi-city trip planning to be too complicated to plan on your own, we're here to help!
At MultiCityTrips, multi-destination travel and complicated itineraries are our specialties. Contact us today to learn more about how one of our experienced travel experts/destination specialists can personalize your multi-city vacations (with the most amazing multi-city trips of course!) at the best price.
Don't want to start from scratch and need some trip inspiration? Check out our marketplace for customizable pre-designed packages available right now for many amazing destinations.
To learn more about how our process of trip planning works in detail, please see our "How It Works" page or check out our video on "How to Plan a Multi-City Trip to Europe in  5 Easy Steps"  here.
Have questions for us? Schedule a FREE Call with us here or contact one of the travel experts/destination specialists at [email protected], call/text us at (888)223-2316 today.