The pandemic was unpredictable and unfathomable. Where on one day, life was as usual and boring, on the very next day, we found ourselves locked in our homes for our safety. Being caged for what seems like an eternity now, everyone has been dreaming about the destinations they will visit once normalcy ensues. If you are wondering where everyone will be headed to, the following are the top ten European post-COVID travel destinations people cannot wait to visit after COVID-19.
Related Posts:
1. London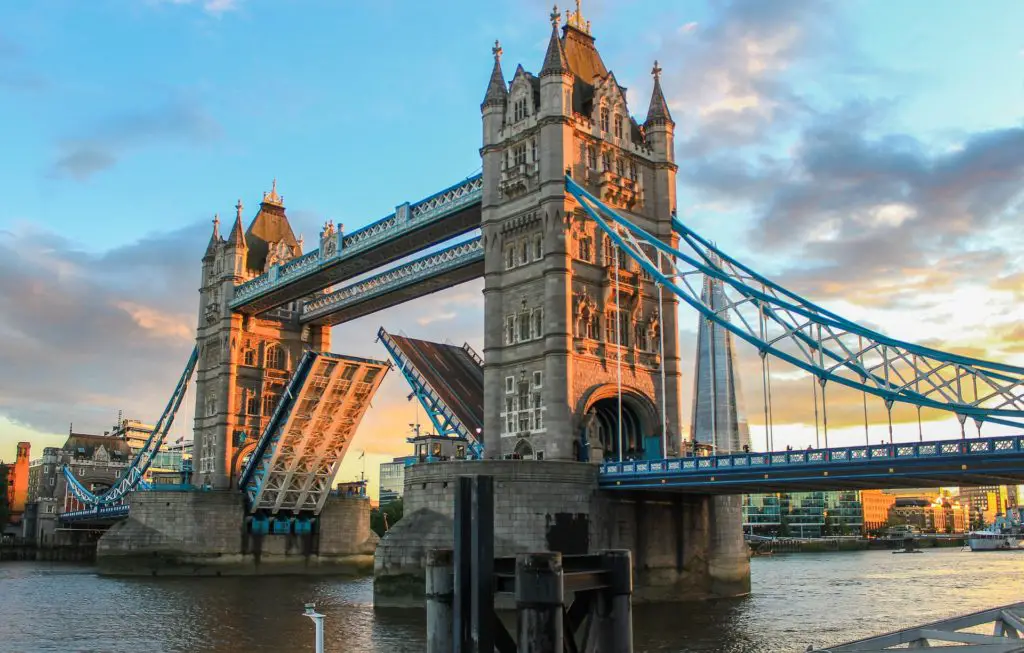 London tops our list of destinations for post-COVID travel, and for a very good reason. The pandemic confined us to our homes, restricting our worldview and pleasant exposure. And what is the best remedy to this situation? London! The city buzzes with communities and cultures, literally being the melting pot for over a thousand years.
With its plethora of art galleries and museums, like the National Gallery, the British Museum, and Tate Modern, London provides excellent ways for you to interact with people, their art, and their histories. Definitely one of the best post-COVID travel destinations!
Where to Stay in London:
See more hotel choices in London here.
Things to Do in London:
Here are some of our favorite things to do in London. In addition to exploring the city of London, if you have time you might want to consider going outside of the city with a day trip. The day trip such as the Windsor Castle, Stonehenge & Bath Full-Day Tour, and the Downton Abbey Filming Locations & Highclere Castle Tour are some of the day trips you don't want to miss while visiting London.
Don't see what you are looking for? See the full list of things to do in London here or click "Find Things to Do" below to search.
2. Paris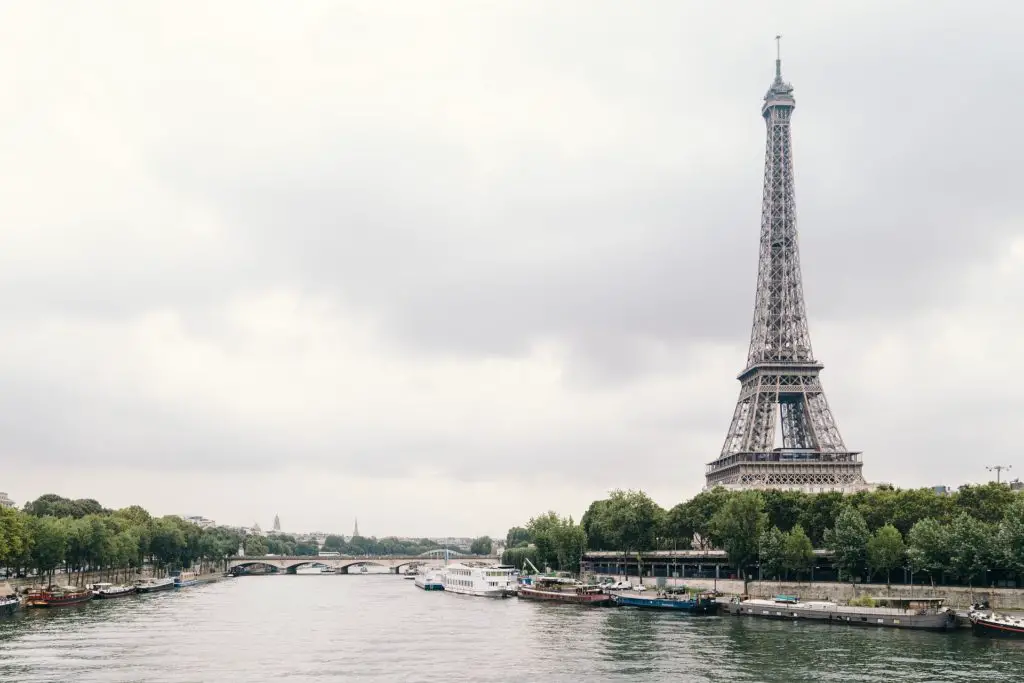 The pandemic forced people away from Paris. The city that would normally host 30 million visitors each year, attracting people from far and wide, was forced to shut down during the crisis. However, people cannot stay away from the glorious city that Paris is. The city of love calls its lovers, enticing them with its stunning monuments and tantalizing them with its remarkable cuisine.
Therefore, there is no doubt that the city's iconic landmarks, such as the Eiffel Tower, the Louvre, and the Notre-Dame Cathedral, will be populated by visitors when people embark on their post-pandemic travels.
Where to Stay in Paris:
The below recommended hotels are located within the walking distance to the Eiffel Tower and easy access to many other attractions in Paris.
See more amazing Paris hotels located in the best location here.
Things to Do in Paris:
In addition to the recommended activities below, Paris offers so much more to visitors. You can see the full list of things to see and see in Paris here. If you do have some time, definitely consider the Day Trip to Mont-Saint-Michel. If you would like to explore and expand your trip beyond Paris, this is certainly one of the best day trips you don't want to miss.
3. Copenhagen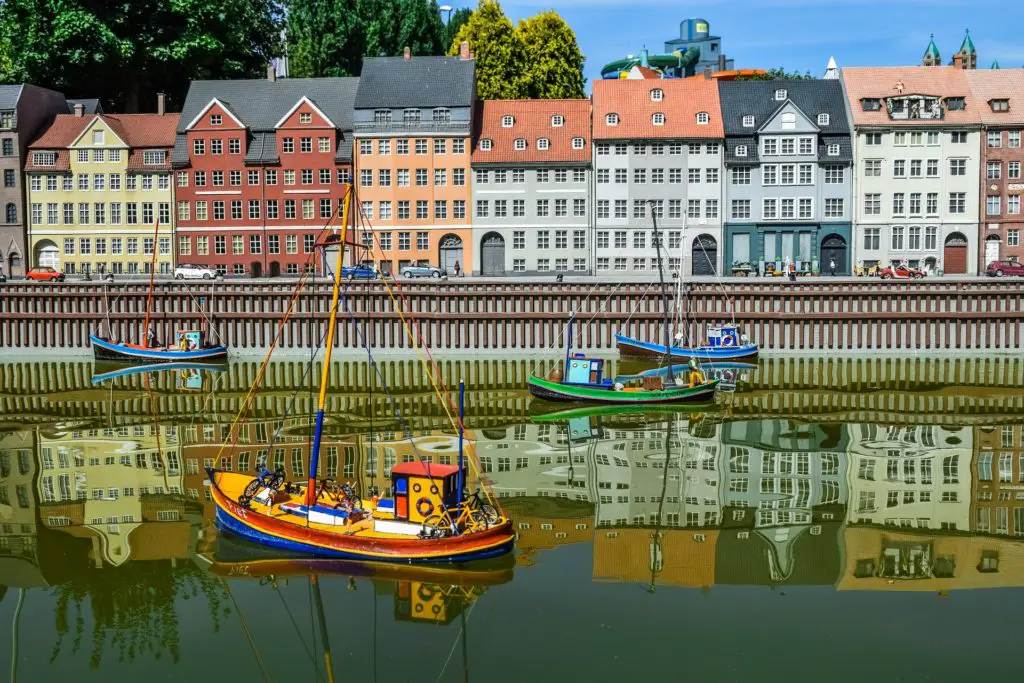 The pandemic shrouded people's lives with a cloak of toxic mundanity, which has had adverse consequences. From an inability to think clearly to a general lack of motivation, people have begun to suffer from serious issues that cannot be taken into the post-COVID world. And what can be a better way of stripping off this layer than visiting Copenhagen?
The surprising, exciting yet challenging cosmopolitan city is one of the top European destinations for post-COVID travel. The city has innumerable offerings waiting to be explored by its visitors. From the Tivoli Gardens to Stroget to Nyhavn, there are a lot of exciting places that people cannot wait to visit in the city!
Where to Stay in Copenhagen:
Looking for something different? You can see more hotel choices in Copenhagen here.
Things to Do in Copenhagen:
In addition to our recommended things to do below, you can find more things to do in Copenhagen here.
4. Manchester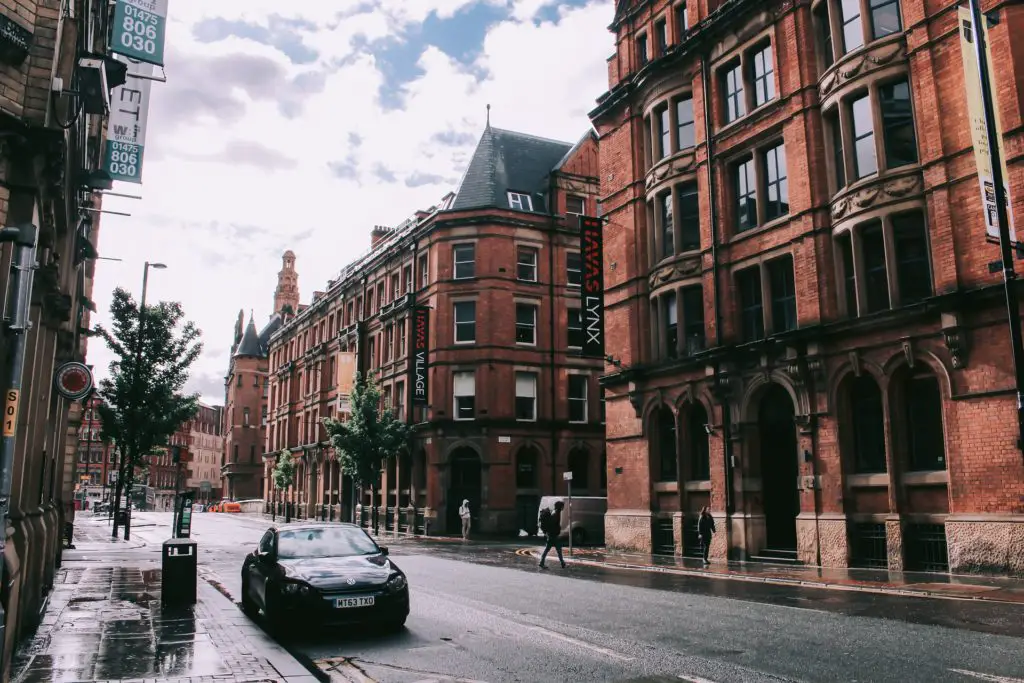 Manchester provides an excellent opportunity for people to engage in an exhilarating communal activity – football! The city is popular for hosting grand games, which are attended by thousands of people every year. Since the pandemic, unfortunately, put a stop to such activities, barring people from enjoying their favorite sport, there is no better way to return to normalcy than enjoying a game in the city.
Therefore, it is easy to see why Manchester is on everyone's list of European travel destinations in 2021 and beyond. Plus, the city invites people in other ways too, like food with its heavenly food markets and shopping opportunities like in China Town.
Where to Stay in Manchester:
There are more hotel options to choose from. You can see the full list of hotels to stay in in Manchester here.
Things to Do in Manchester:
For full list of things to do in Manchester, click here.
5. Madrid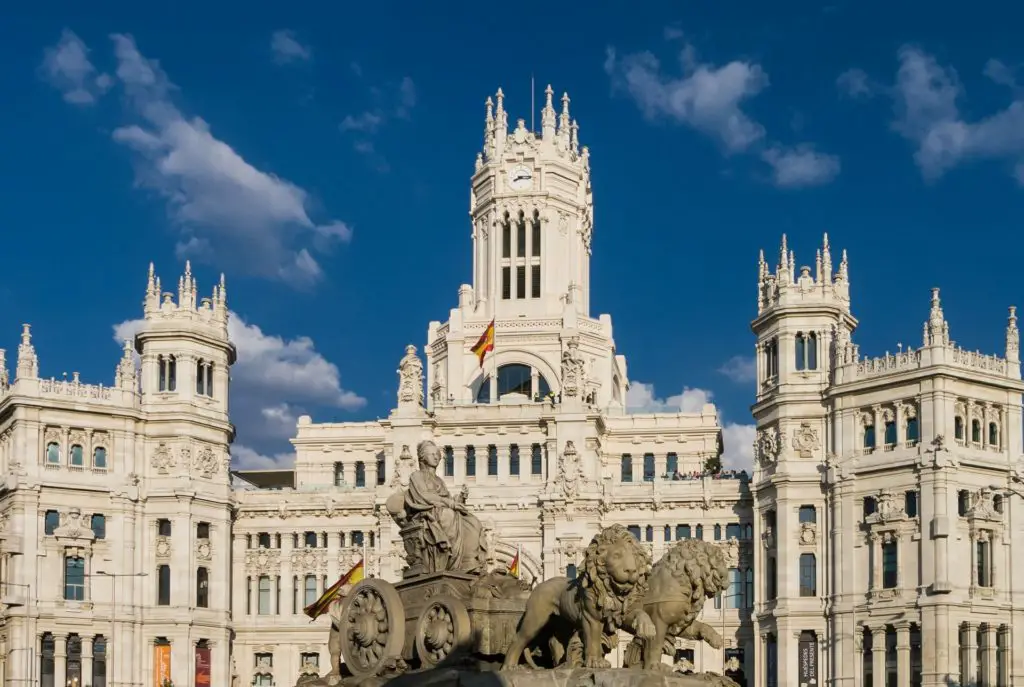 Madrid is another European destination people have on their post-pandemic travel list. Although the city, like Manchester, offers the incredible opportunity to attend exciting sports games to celebrate independence from the curse of COVID, there are many more things that attract people.
The city is renowned for its breathtaking architectural exhibits, like the Gateway of the Sun, Royal Palace of Madrid, Prado Museum, and most importantly, Plaza de Cibeles – places everyone wants to witness again soon! Plus, the city has such fantastic food and food tours that make people go weak in their knees. All the more reasons why it is so popular!
Where to Stay in Madrid:
Need to see more choices? You can find more hotels in Madrid here.
Things to Do in Madrid:
Looking for something different to do? In addition to the recommended things to do below, you can find the full list of activities/tours you can do in Madrid here.
6. Amsterdam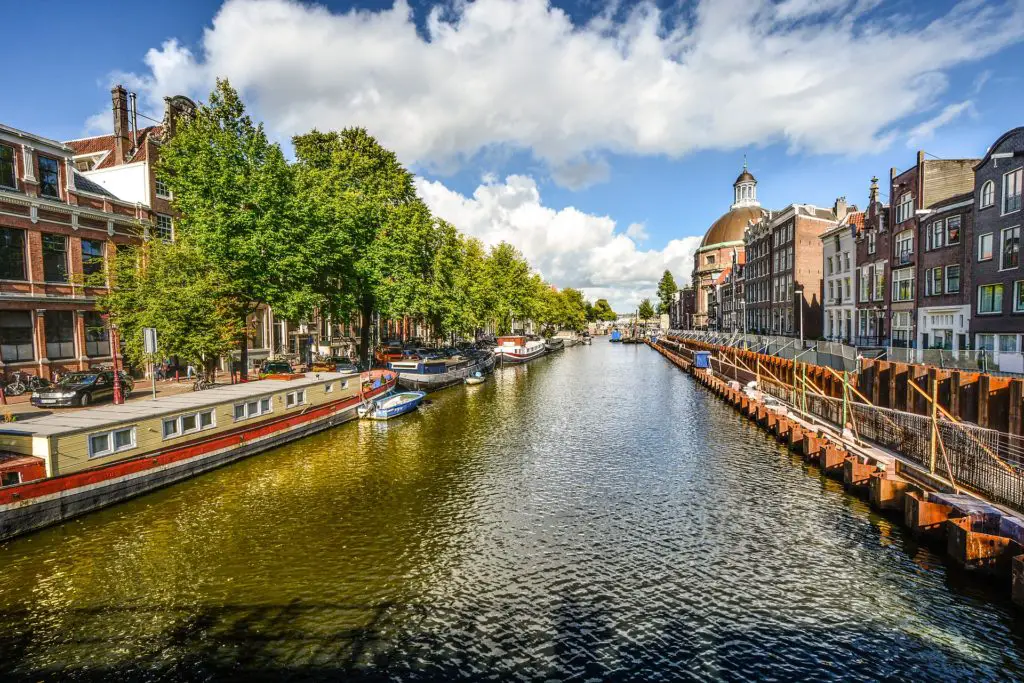 Amsterdam is the one European destination you know you can find remarkably friendly people! And in the post-COVID world, human interaction is the one thing everyone wants, which is very understandable. Plus, the fact that most people here are fluent in English makes conversations oh-so-easy.
Just the thought of sitting in one of the cafes or city centers and engaging in light-hearted talk with the locals and learning about their lives and experiences is incredibly pleasant and appealing to most. Also, since Amsterdam is the city of bicycles, the city offers you the much-needed chance to cycle through its gorgeous streets and breathing freely in the fresh air.
Where to Stay in Amsterdam:
More hotel options in Amsterdam can be found here.
Things to Do in Amsterdam:
Follow this link here for more things to do in Amsterdam.
7. Dublin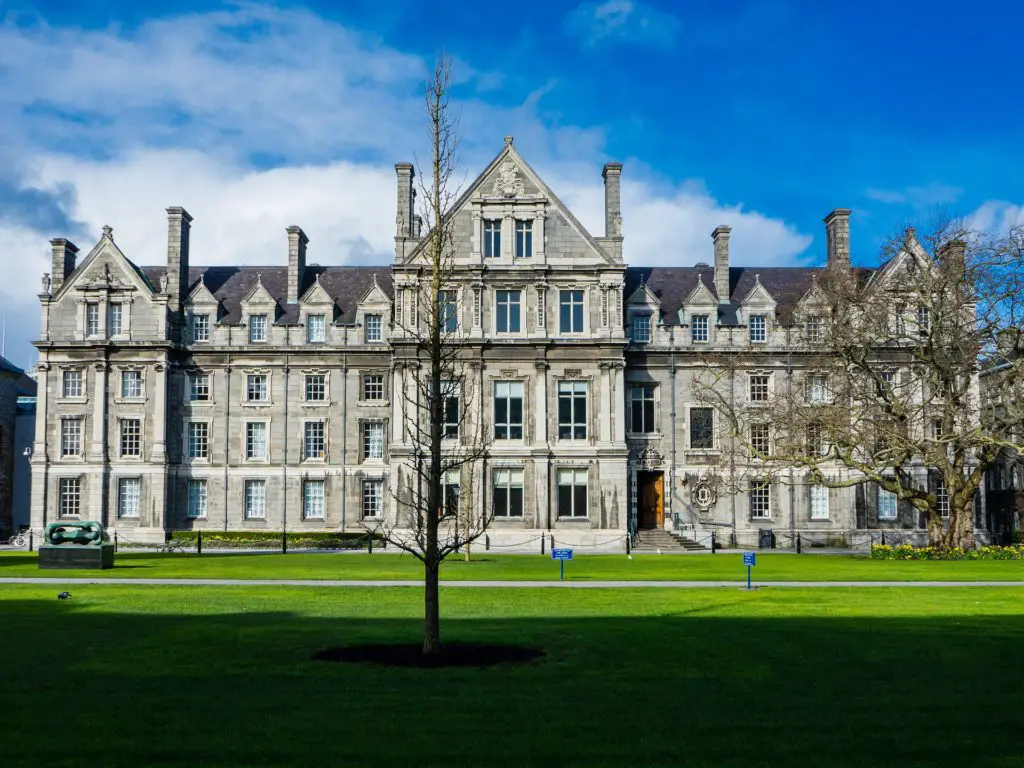 What is the one thing people could not absolutely do during self-quarantining? Partying! While other aspects of one's social life, like interacting with friends and family, and watching games, etc., somehow found some alternatives, partying is one thing that could not be replaced. Therefore, party-hungry people are bound to rush to Dublin during their European travels in 2021 and beyond. Dublin has an enviable pub-to-person ratio, with clubs like Whelan's, Yamamori Tengu, and The Cobblestone enhancing visitors' nightlives.
And for all the foodies out there, the city has a reputation for excellent eateries and cuisine, ranging from Michelin-star places to traditional restaurants. The aromas of food in Chapter One Restaurant and Dax Restaurant lure food-lovers, who will definitely respond to the calls!
Where to Stay in Dublin:
Other hotel choices in Dublin can be found here.
Things to Do in Dublin:
You can find more things to do in Dublin here.
8. Frankfurt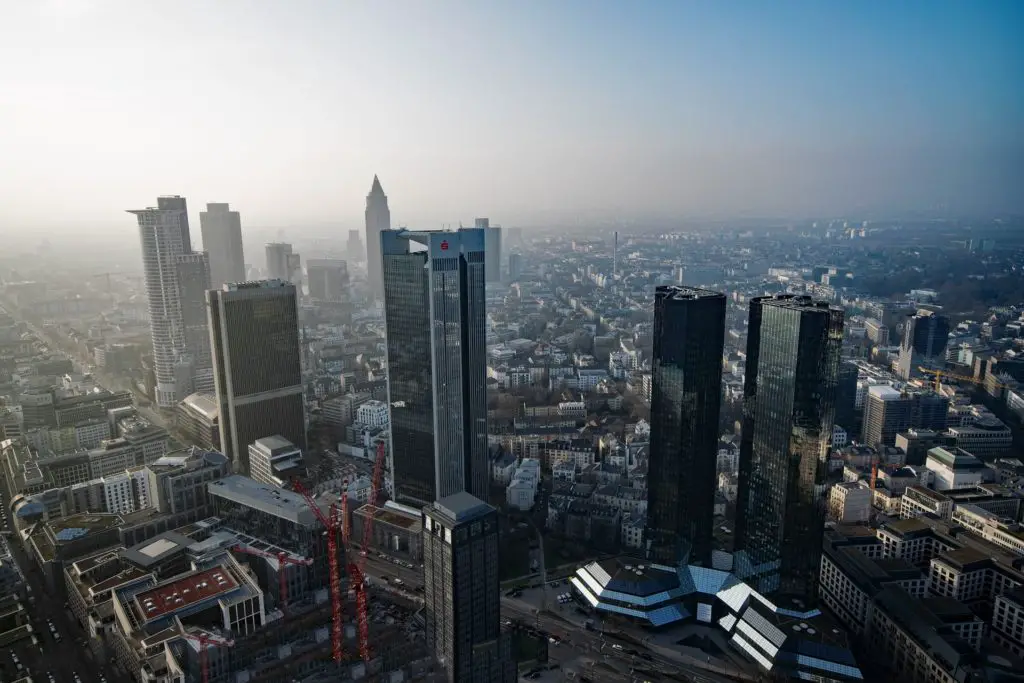 Although this German city may be known as the country's business capital, there is no doubt that visitors of all tastes love it. Looking at the sheer number of attractions Frankfurt has in-store for its visitors, there is no surprise when you find the city on many people's lists of European destinations for post-COVID travel. The virus forbid us from appreciating the simplest things in our cities; exploring Frankfurt is one excellent way of fixing that.
Take a cruise down the river Main and feel a sense of calmness and relaxation overwhelm you as you marvel at the city's skyline. Or, enjoy classic food items at places like Maxie Eisen and treat your tastebuds with their long-overdue fun!
Where to Stay in Frankfurt:
See more hotels in Frankfurt here.
Things to Do in Frankfurt:
Looking for something different to do in Frankfurt? See our full list of things to do in Frankfurt here.
9. Milan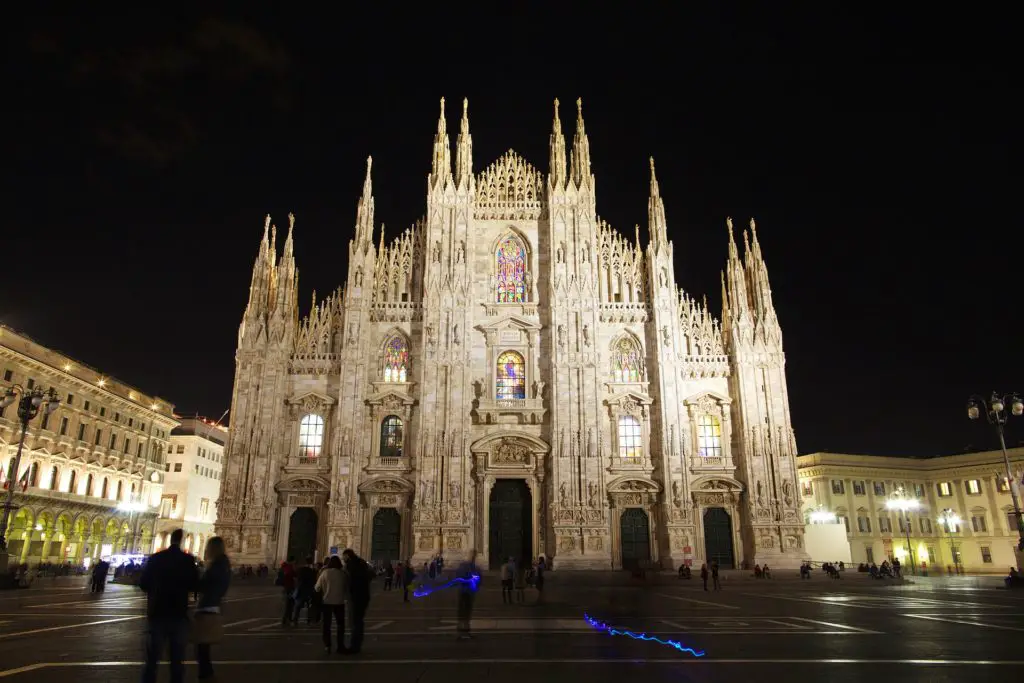 A little bit of extravaganza and self-indulgence is fine every once in a while. And recovering from the traumatic COVID world is an excellent excuse for everyone to pamper themselves to their hearts' content. Therefore, it makes perfect sense why every other one of Italy's visitors has Milan on their bucket list of places to visit post-COVID.
The prospect of shopping with the famous brands, exploring the old and charming parts of the city, and relaxing in the open-air green spaces in style is too appealing to be ignored! And since Milan is very close to some exciting day trip destinations like Lake Como and Franciacorta, everyone wants to jump in on the opportunity to enjoy a fulfilling vacation.
Where to Stay in Milan:
Search and find more Milan hotel choices in the best location here.
Things to Do in Milan:
Looking for more things to do during your post-COVID travel in Milan? Check our full list of activities/tours in Milan here.
10. Munich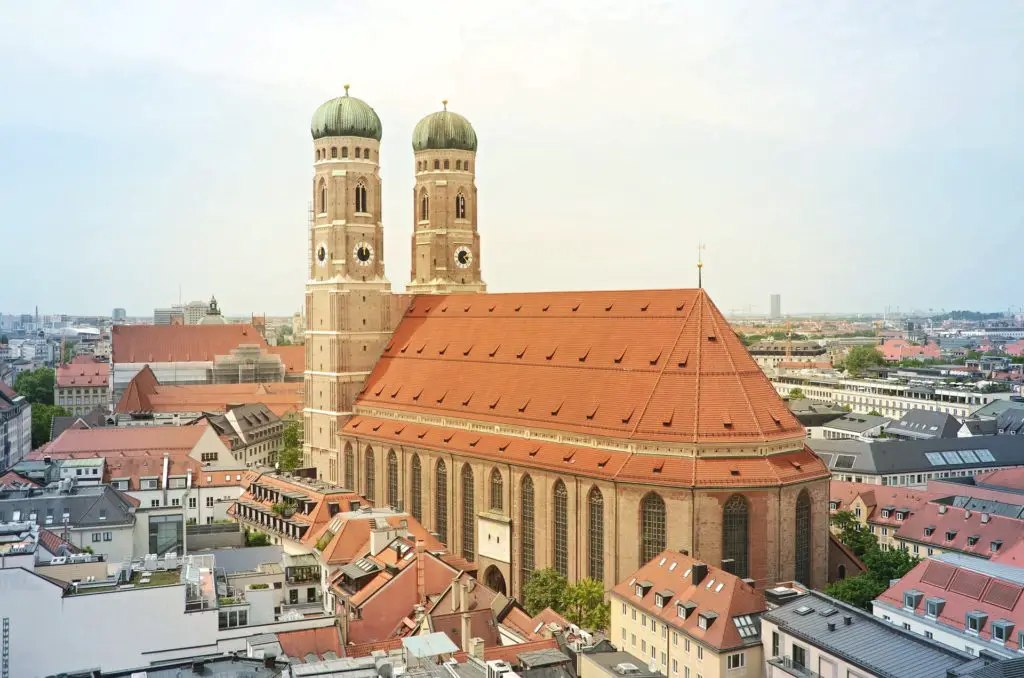 Munich is often regarded as one of those destinations you must visit at least once in your life. Although the city is already quite popular with visitors, those who have not yet had the chance to explore it cannot wait to avail themselves of the opportunity to see it.
The pandemic has taught us that life is too short and unpredictable, so we should make the best out of it. Therefore, it comes as no surprise that people have this European destination for post-COVID travel on their minds. From beer gardens at Hirschgarten to iconic museums like Glyptothek to stunning architectural exhibits like Frauenkirche, many sites in the city attract people.
Where to Stay in Munich:
Also, you can find more hotel choices in Munich here.
Things to Do in Munich:
Many more things you can do in Munich, check out our full list here.
Video Guide: Top 10 European Destinations for Post-COVID Travel
Related Posts:
DISCLAIMER: Links included in this description might be affiliate links. If you purchase a product or service with the links, MultiCityTrips may receive a small commission at no additional charge to you.
Need help planning your Post-COVID travel to Europe?

Want to visit multiple cities in Europe after-COVID 19, but don't know where to begin? If you find this type of multi-city trip planning to be too complicated to plan on your own, we're here to help!
At MultiCityTrips, multi-destination travel and complicated itineraries such as a trip that include visiting multiple cities, countries throughout Europe are our specialties. Contact us today to learn more about how one of our experienced travel experts/destination specialists can personalize your multi-city European trip and craft your European vacation package at the best price.
Don't want to start from scratch and need some trip inspiration? Check out our marketplace for customizable pre-designed packages available right now for many amazing destinations in Europe.
To learn more about how our process of trip planning works in detail, please see our "How It Works" page or check out our video on "How to Plan a Multi-City Trip to Europe in  5 Easy Steps"  here.
Have questions for us? Schedule a FREE Call with us here or contact one of the travel experts/destination specialists at [email protected], call/text us at (888)223-2316 today