It's no secret that Rome is a fantastic place to visit. You can visit incredible museums, taste some incredible food, and experience a truly remarkable and historic city. But what if you're traveling on a budget, or you simply don't want to spend money if you don't have to? Well, you're in luck because this Italian city has plenty to offer. Here are the top ten free things to do in Rome you don't want to miss.
Related Posts:
1. Toss a coin in the Trevi Fountain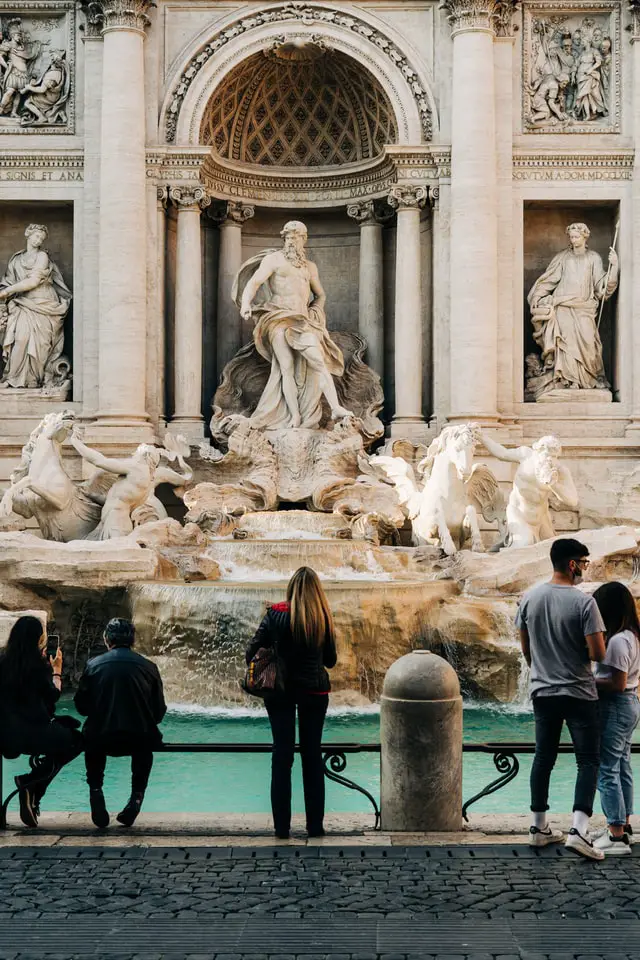 One of the best free things to do in Rome. Built in 1762, the Trevi Fountain has long been an iconic landmark in Rome. According to legend, if you toss a coin in with your right hand over your left shoulder while your back is towards the fountain, you will soon make another trip to Italy. Technically this activity would cost a few cents depending on what coin you choose to use, but you can also visit and admire the fountain for free.
2. See incredible works of art at Santa Maria del Popolo
The Parish Basilica of Santa Maria del Popolo is a church in Rome that is located on the northside of Piazza del Popolo which is a landmark in its own right. The church is a fantastic place to visit because of the works of art that are housed within it. If you are interested in seeing works by notable artists like Raphael, Caravaggio, and Gian Lorenzo Bernini, you can do so when you walk through this incredible structure.
3. See the Pantheon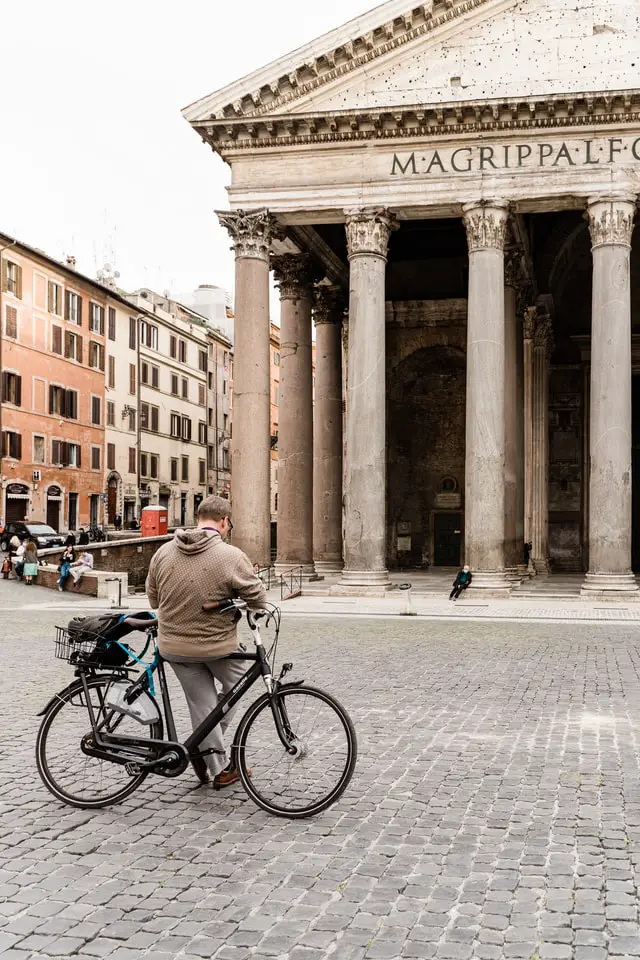 The Pantheon is one of Rome's most famous landmarks – and it's completely free to see! It is a former Roman temple and current Catholic church. It was constructed between 113 and 125 AD and is known for being one of the best-preserved structures from Ancient Rome. It is located next to a square called the Piazza della Rotonda, which gets its name from the Pantheon's informal name: Santa Maria Rotonda. The central point of the Piazza della Rotonda is a magnificent fountain and an obelisk which are both free to visit.
4. Explore Santa Maria Maggiore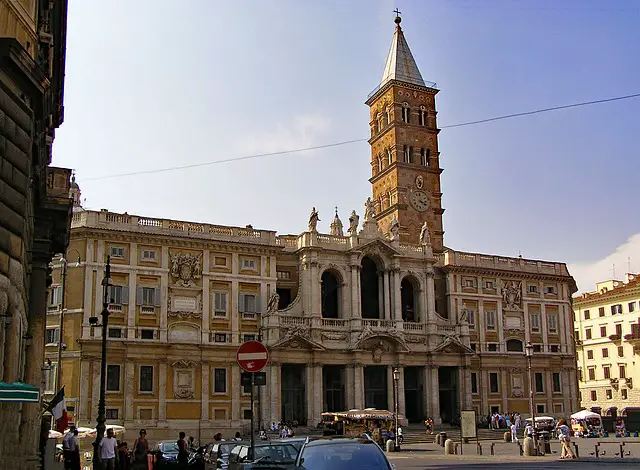 The Basilica di Santa Maria Maggiori, Rome's largest Catholic Marian church, dates back to 432. This impressive structure, like many churches in the city, are completely free to visit. There is an optional ticket you can purchase to view a section of the church that features some incredible mosaic work, but if you are aiming to visit the attraction completely for free there are many frescoes and works of art to see as you walk through the public areas.
5. Visit the Vatican Museums on the last Sunday of the month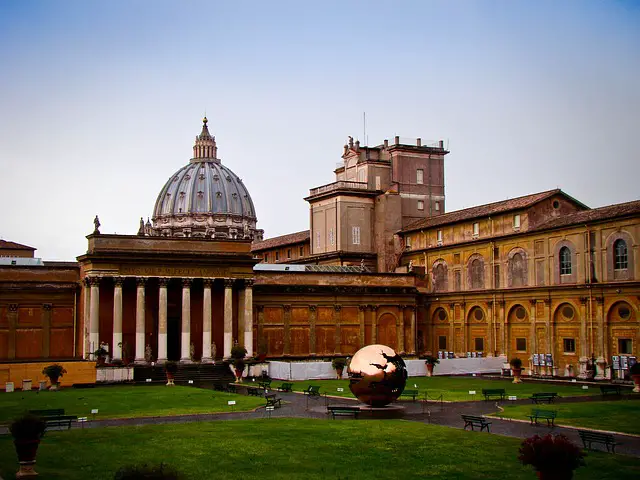 The Vatican Museums are considered to be some of the best museums in Europe, if not the entire world. The museums feature displays of 20,000 works of art that are on display, although there are nearly 70,000 total pieces in the Vatican's collections. If you are able to visit on the last Sunday of the month you will have a chance to enter for free and see incredible works like Michelangelo's The Creation of Adam, the famous painted ceiling of the Sistine Chapel.
6. Visit the Galleria Borghese, the Colosseum, and other fantastic museums for free on the first Sunday of the month from October through March
The Vatican Museums aren't the only museums in Rome that offer a free day. There are several others that will let people visit for free on the first Sunday of every month as part of an event called the Domenica al Museo. One of the most famous museums that you can visit as part of this event is the Galleria Borghese, which is a gallery of art housed in the historic Villa Borghese Pinciana. Although this particular museum is completely free to visit on the first Sunday of the month, you'll need to book a ticket in advance. Another option is the famous Colosseum. Although it's free to get in, you will need to pay if you are interested in a guided tour or any other add-on.
7. Visit the Piazza Navona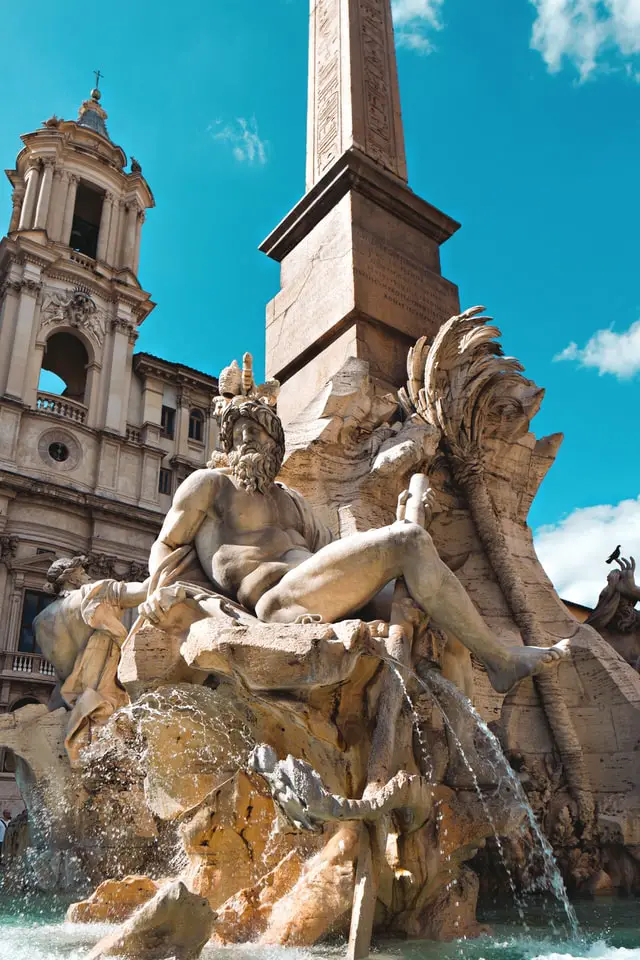 The Piazza Navona is a public square in Rome, Italy. It is built on the site of Domitian's Stadium, which was built in the first century AD. The stadium was commissioned by the ruler of Rome at the time, Emperor Titus Flavius Domitianus, as a gift to the people of the city. It was primarily used for athletic competitions including gladiator fights. You can visit the Piazza Navona for free and spend time people watching and admiring the surrounding area.
8. Walk down Via Appia
The ancient Romans are remembered for many things – the art, the culture, and the roads! It might seem like a mundane thing to focus on, but the way the Romans built roads led to their growth as an empire. The strategic infrastructure provided routes for trade, military movements, and more. One of the most famous and important roads is the Via Appia, or the Appian Way. It's often considered to be the most important of all Roman roads and it connects Rome and the southern Italian town of Brindisi. Although this will take you a way out of the city, you can walk along this ancient route for free.
9. Climb the Spanish Steps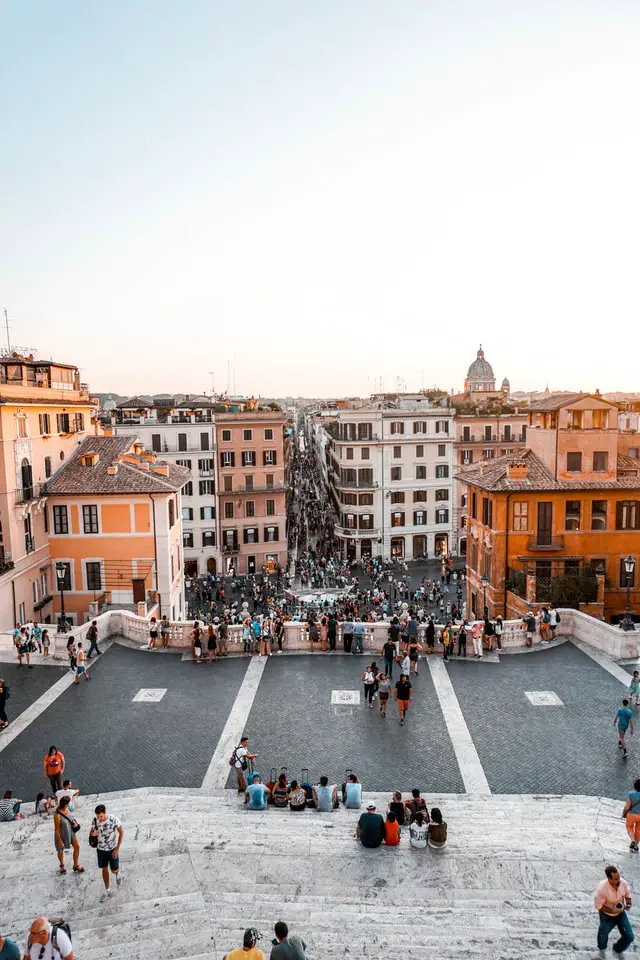 Originally constructed in 1723, the Spanish Steps are an iconic landmark. They were a popular gathering place for artists in the late 1800s and writers like John Keats and Percy Bysshe Shelley spent time there. In fact, Keats' former home still stands and is now a house museum you can visit. While the museum does require a paid ticket, simply climbing the Spanish Steps and enjoying the artistic ambiance of the surrounding area is completely free. These steps are often considered to be one of the most photographed landmarks in the world and you can take some pictures when you visit.
10. Visit St. Peter's Basilica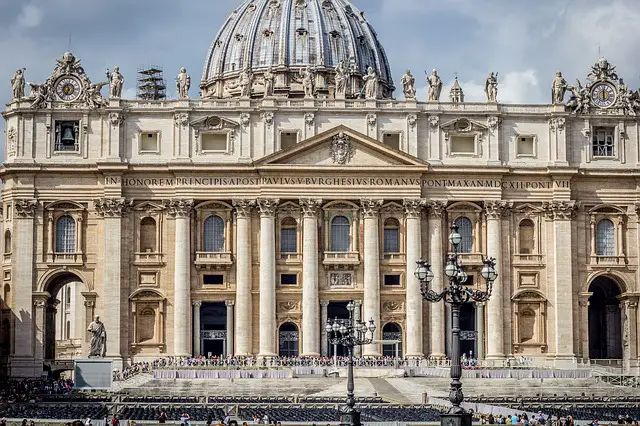 The iconic St. Peter's Basilica in Vatican City is another fantastic landmark in Rome that offers free admission. If you see tickets available, they are for optional add-ons such as a skip-the-line ticket and a guided tour. But admission is completely free so you can enter the historic basilica and look around without paying anything. If you're unsure about when to go, consider an early morning trip as you'll be able to avoid crowds by doing this.
Video Guide: 10 Best Free Things to do in Rome
Related Posts
Additional Resources for Planning a Trip to Rome
To make planning your trip to Rome easier, we included some of our recommended travel resources below. You can search and find the best flights, transportation options, hotels to stay in, tours/activities, and things you can do in Rome in addition to the free things to do in Rome below.
Flights: 
Agoda: Search thousands of destinations around the world & quickly compare prices to find amazing deals on the best flights.
CheapOAir: You can find airline tickets, hotel rooms, rental cars, and vacation packages all on one site!
Kiwi.com: What we like about Kiwi is the fact that they are able to create combinations of flight, train, and bus tickets and offer them in a single itinerary. Also, Kiwi has what they called "Nomad" which helps you find the best way of visiting multiple destinations, saving you time and money.
JetRadar: You can search and compare airfares from 726 airlines and dozens of travel agencies and systems.
Hotels: 
Agoda: Agoda is one of the world's largest online travel accommodation platforms with a network of over 2,000,000 vacation rentals and hotels worldwide.
Hotellook: They have more than 250,000 hotels in 205 countries, working with data from more than 10 online booking systems, such as Booking.com, Agoda.com, Hotels.com, Expedia, and others.
Transportations: 
Airport Transfers: KiwiTaxi, Viator
Train: Trainline or RailEurope 
Bus: Flixbus: Very affordable (as low as $6) and convenient way to transfer between cities in Europe.
Car Rentals: AutoEurope, EconomyBookings, or  GetTransfer (transfers & car rentals with a personal driver)
Bike Rental: BikesBooking (Bikes & scooter rentals) 
Transportation Comparison: Omio (search, compare, and book tickets for buses, trains, and flights all in one site)
Tours & Activities:
TakeWalks (WalkofItaly): This is our favorite site for walking tours & day trips.
Tiqets: Great site for entrance tickets. It offers directly bookable, instantly available, and completely mobile tickets for museums, shows, and attractions all over the world.
Musement: They have good activities and tours in Italy and Spain, also many great day trips you can choose from.
GetYourGuide: A large number of tours, excursions, and other travel activities
Viator: The largest one. It has everything from tours, attractions, shore excursions, and private guides in over 2,700 destinations worldwide. It also has many transportations and transfers options and some unique experiences we didn't find anywhere else.
Need help planning a trip to Rome?
Want to plan a trip to Rome? Perhaps you are looking for both free things to do in Rome as well as some other fun activities you can do in the city but don't know where to begin. If you find this type of trip planning to be too complicated to plan on your own, we're here to help!
At MultiCityTrips, multi-destination travel and complicated itineraries such as a multi-city trip to Rome and other destinations in Italy are our specialties. Contact us today to learn more about how one of our experienced travel experts/destination specialists can personalize your multi-city vacations at the best price.
Don't want to start from scratch and need some trip inspiration? Check out our marketplace for customizable pre-designed packages available right now for many amazing destinations.
To learn more about how our process of trip planning works in detail, please see our "How It Works" page or check out our video on "How to Plan a Multi-City Trip to Europe in  5 Easy Steps"  here.
Have questions for us? Schedule a FREE Call with us here or contact one of the travel experts/destination specialists at [email protected], call/text us at (888)223-2316 today.