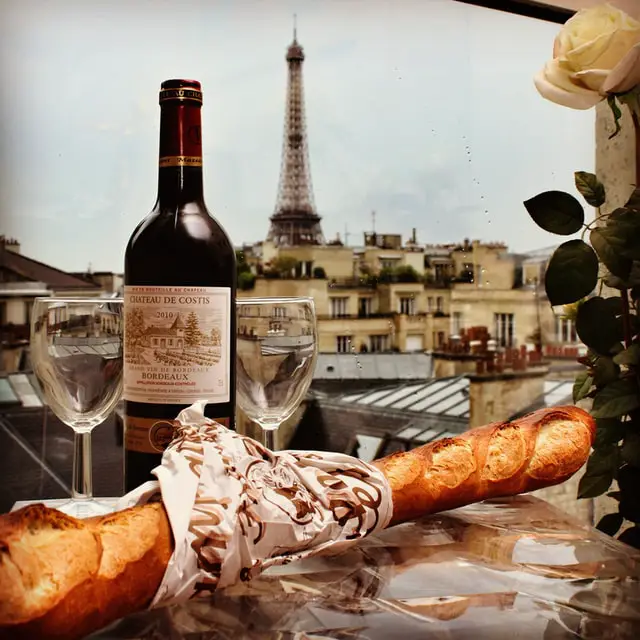 It is true that Paris is known for its landmarks, art galleries, and museums, and it is these elements that attract the most visitors. However, it is also a fact that it is a haven for food enthusiasts. So, if you are one and are wondering how to satiate your inner foodie, here are ten awesome food tours in Paris for your consideration:
Related Posts:
1. Paris French Sweet Gourmet Specialties Tasting Tour with Pastry & Chocolate
If you are someone who fails to satiate their sweet tooth no matter how hard you try, this Parisian food tour is perfect for you. Embark on a closely-knit walking tour of a maximum of eight like-minded individuals who love their sweet delights as much as you do. You will have to choose between the St Germain des Pres and Marais neighborhoods of the city, which would determine which area's sweet side you get to explore. You get to enjoy pastries, chocolates, and a variety of bread on this walking tour in Paris while learning about the location's rich history.
2. Montmartre Hill Sweet & Savory French Gourmet Food & Wine Tasting Tour
Embark on Montmartre Hill Tasting Tour and experience what it feels like to have the best French sweet and savory gourmet food and wine at your fingertips. This Parisian food tour takes you on an exclusive tour where you get to sample gourmet cheeses, fine wines, chocolates, and cured meats. And to top it all off, you are also presented with the exciting opportunity to steal glimpses of famous Parisian landmarks along your way. It does not get better than this!
3. Marais the Original District Food & Wine Tasting Tour
Enjoy a once-in-a-lifetime opportunity to explore the Le Marais neighborhood of Paris while indulging in gastronomical pleasures on this food tour in Paris. The district is the perfect example of a juxtaposition of the historical and the trendy, meaning that you will love a walk through the place. Plus, you get introduced to local food vendors and artisans and sample various wines, cheeses, meats, macarons, jams, breads, etc. The fact that the group is limited to ten people at most means that you can get individual attention from your guide and learn about things your way! And the best of all – the tour has both daytime and evening departure options, meaning that you can pick a time that suits you best.
4. Paris Cooking Class Including 3-Course Lunch, Wine & Optional Market Visit
No matter how many days you spend in Paris or how many Parisian food tours you sign yourself up for, the gastronomical dream must come to an end. However, you can live your dream out to eternity if you learn to prepare authentic French cuisine. This cooking class is the perfect way to achieve this end, for it indulges you in a true French gourmet preparation experience. With an expert guiding you in English, you can learn the tricks and techniques of creating authentic French food from scratch. Plus, you can also sign up for a market tour where you can sample cheeses and learn how to pick ingredients. It's a complete package!
5. French Baking Class: Baguettes and Croissants in a Parisian Bakery
No talk of French food specialties is complete without a mention of its classic Baguettes and Croissants. These are the highlights of the cuisine and are loved globally, which explains why they have been exported to all countries. However, we rarely get to enjoy the authentic Baguettes and Croissants experience. This is where this French baking class comes in handy, helping you perfect these baked goods using multi-generational, original, and authentic French recipes. You will discover French baking secrets in this baking workshop and enjoy the delicious produce you prepared with your own hands!
6. Paris: Evening Cruise with Dinner on River Seine
Enjoy the perfect romantic getaway with your significant other on a beautiful cruise that sails through the calm River Seine. Discover the romantic city of Paris from the water and be blown away by the sheer gorgeousness of its monuments lit up against the night sky. Your experience will be complemented by live onboard music, which really sets up the mood for this small excursion. While you hold hands with your beloved and enjoy the breathtaking views of the city, you will be served a delicious and diverse French dinner prepared by the best local chefs. The three-course dining experience will leave you licking your fingers!
7. Paris: 1-Hour Seine River Champagne Cruise with 3 Tastings
One thing France is known for is its exquisite wines. So, if you are a self-proclaimed food connoisseur or a food enthusiast of any sort, you cannot leave Paris without tasting the finest wines the city has to offer. Lucky for you, this one-hour-long river food tour in Paris presents to you the perfect opportunity to both enjoy the city's major attractions and sip onto three different champagnes. The river provides the ideal setting to indulge in these calming and enjoyable activities – you will not even know where the hour went by! If you are into learning more about the alcoholic beverages you are tasting, an expert sommelier will be at your service to provide you fascinating facts!
8. Paris: 4-Hour Culinary Tour by Bicycle
Witnessing the gigantic Parisian monuments is only half the experience. You need to get into the streets to interact with the city on a closer and personal level, something which is much more rewarding. And the best way to do that is via a bicycle, a fact well recognized by this Paris food tour. Embark on this exciting excursion where you paddle through the streets of Paris, particularly the Beaubourg area, Marais, and Place de la Bastille, connecting with it, and learning about its glorious past and present. You will also taste regional cheeses and cold meats at a French market. Now that is some authentic experiencing!
9. Reims and Champagne Tasting Full-Day Tour from Paris
The French alcohol culture is quite commendable and something to experience if you are in the country. This day tour from Paris is an amazing chance for you to do so, for it takes you to Reims, a wine region of France. Not only is this area known for its classic produces, but it is also a place of tremendous historical importance, meaning that a trip here would add to your experience. Visit up to three wineries and enjoy free tastings at each! Plus, you also get to learn how champagne is produced and taste eight glasses of it. Now that sounds like a treat!
10. Marais Walking Tour: Lifestyle in Paris
Take a meaningful walk through the historic Marais district and visit the most significant landmarks in the area in this Paris food tour. Your guide will be friendly, helpful, and knowledgeable, meaning that they can cater to all your queries about the location and its importance. The walking tour is complemented by stops at chic shops and several eateries, where you will enjoy delicious tastings and delights.
Other Culinary Experiences and Food Tours in Paris:
Want to add more culinary experiences and food tours in Paris to your itinerary? See the full list of food and drink-related activities in Paris here.
Related Posts
Travel Resources for Planning a Food Trip to Paris, France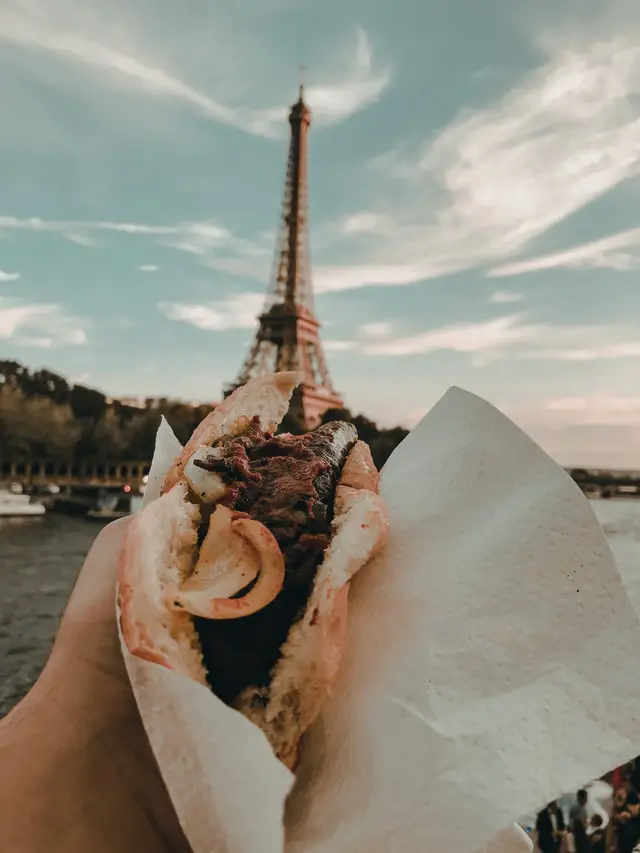 To make planning a food trip to Paris easier, we included some of our recommended travel resources below. You can search and find the best flights, transportation options, hotels to stay in, tours/activities, and things you can do in each destination during your trip to Paris as well as other destinations in France.
Flights: 
Agoda: Search thousands of destinations around the world & quickly compare prices to find amazing deals on the best flights.
CheapOAir: You can find airline tickets, hotel rooms, rental cars, and vacation packages all on one site!
Kiwi.com: What we like about Kiwi is the fact that they are able to create combinations of flight, train, and bus tickets and offer them in a single itinerary. Also, Kiwi has what they called "Nomad" which helps you find the best way of visiting multiple destinations, saving you time and money.
JetRadar: You can search and compare airfares from 726 airlines and dozens of travel agencies and systems.
Hotels: 
Agoda: Agoda is one of the world's largest online travel accommodation platforms with a network of over 2,000,000 vacation rentals and hotels worldwide.
Hotellook: They have more than 250,000 hotels in 205 countries, working with data from more than 10 online booking systems, such as Booking.com, Agoda.com, Hotels.com, Expedia, and others.
Transportations: 
Airport Transfers: KiwiTaxi, Viator
Train: EuRail, Trainline or RailEurope 
Bus: Flixbus: Very affordable (as low as $6) and convenient way to transfer between cities in Europe.
Car Rentals: AutoEurope, EconomyBookings, or  GetTransfer (transfers & car rentals with a personal driver)
Bike Rental: BikesBooking (Bikes & scooter rentals) 
Transportation Comparison: Omio (search, compare, and book tickets for buses, trains, and flights all in one site)
Tours & Activities:
TakeWalks (WalkofItaly): This is our favorite site for walking tours & day trips.
Tiqets: Great site for entrance tickets. It offers directly bookable, instantly available, and completely mobile tickets for museums, shows, and attractions all over the world.
Musement: They have good activities and tours in Italy and Spain, also many great day trips you can choose from.
GetYourGuide: A large number of tours, excursions, and other travel activities
Viator: The largest one. It has everything from tours, attractions, shore excursions, and private guides in over 2,700 destinations worldwide. It also has many transportations and transfers options and some unique experiences we didn't find anywhere else.
Need help planning a food trip to Paris?
Want to try some of the best culinary experiences or food tours in Paris but don't know where to begin? If you find this type of trip planning to be too complicated to plan on your own, we're here to help!
At MultiCityTrips, multi-destination travel and complicated itineraries such as a culinary experience trip to Paris are our specialties. Contact us today to learn more about how one of our experienced travel experts/destination specialists can personalize your multi-city vacations at the best price.
Don't want to start from scratch and need some trip inspiration? Check out our marketplace for customizable pre-designed packages available right now for many amazing destinations.
To learn more about how our process of trip planning works in detail, please see our "How It Works" page or check out our video on "How to Plan a Multi-City Trip to Europe in  5 Easy Steps"  here.
Have questions for us? Schedule a FREE Call with us here or contact one of the travel experts/destination specialists at [email protected]trips.com, call/text us at (888)223-2316 today.