The south of France has long been a popular and exciting tourist destination, but if you're planning a trip there you might not know exactly where to start. How do you know which of the stunning seaside locales and picture-perfect towns you should add to your South of France itinerary? How do you know exactly what activities you should prioritize?
If you're asking yourself those questions, this list is for you. We'll go over a sample South of France itinerary that includes the best of what the region has to offer and give you a bucket list of the can't-miss attractions in the region that you can use as a starting point for your own.
Related to South of France Travel:
Find the best flights, train tickets, or rent a car for your trip to the South of France. Also, find the list of the best hotels in any destinations in the South of France to stay in. Need more ideas to add to your South of France itinerary? Find top attractions and things to do in the South of France in addition to what already mentioned here.
Related Posts
South of France Itinerary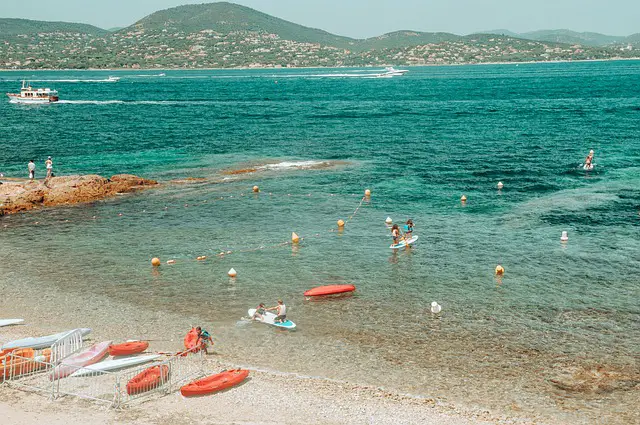 Start your trip through the south of France in Saint-Tropez. This beautiful coastal town on the French Riviera is known for beaches and nightlife as well as its popularity amongst prominent artists of French New Wave cinema and Ye-ye music. You could easily spend months laying out on the beaches and soaking in the sun, but if you're planning for a longer trip in the south of France it's a great idea to spend a few days here. It's always advisable to start a trip with something a little more laid back so you can adjust to the new climate and time zone.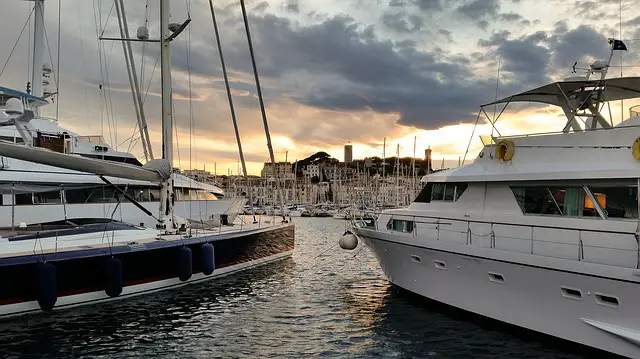 Cannes is a popular destination and one you may have heard of due to the iconic film festival that's held here every year. You can easily spend a few days in Cannes enjoying the luxurious landmarks, beautiful museums, and seaside views.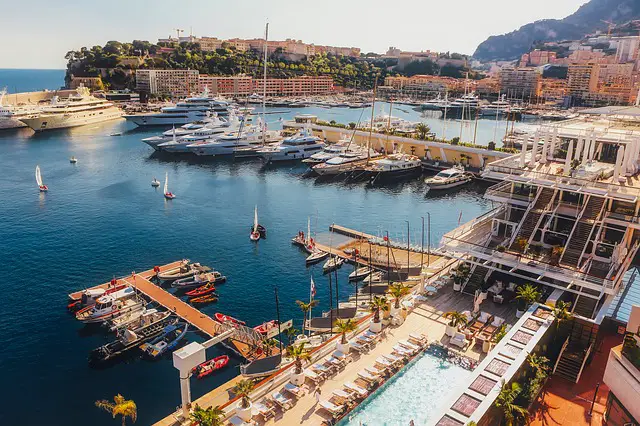 Next, head to Monaco. While not part of France, Monaco's proximity to the region makes it a popular place to visit on any south of France vacation. The city-state is famous for being luxurious and wealthy, and you can get a taste of the fancy lifestyle when you visit. The port side region also borders a mountainous area leading to a diverse and interesting landscape where you can easily spend a few days exploring the natural and man-made landmarks Monaco has to offer.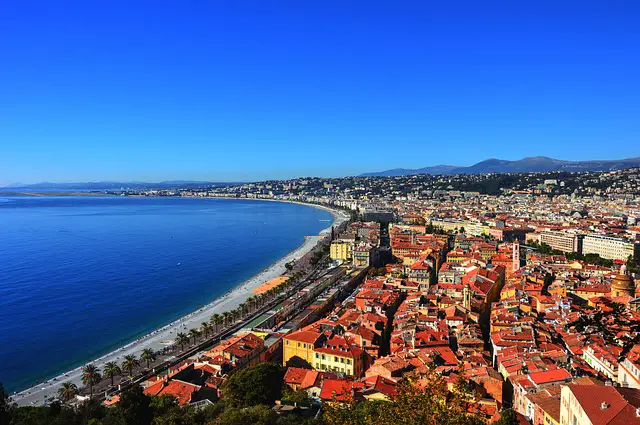 Finally, double back and head to Nice which is also an iconic destination in the south of France. It offers a pristine setting where you can experience the Mediterranean lifestyle and the stunning views of the French Riviera. The warm climate and unique history are inviting and you won't want to leave once you arrive. Nice was, at one point, part of Italy, and you can see evidence of this throughout the city. The Nice Côte d'Azur Airport is an international airport located here, so you can fly out of the city on your way home.
Bucket List and Best Things to Do in South of France
1. Attend the Grand-Prix in Monaco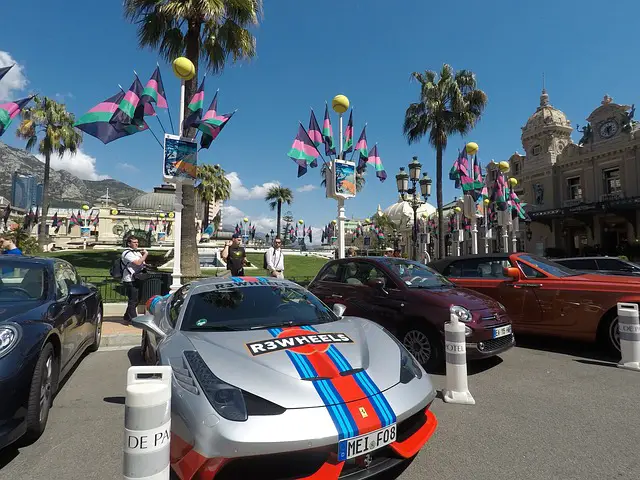 The lavish sovereign city-state of Monaco is known for many things: opulence, casinos, yachts, and the famous Formula One race, the Monaco Grand-Prix. This historic race has been held annually since 1929 and winds through Monaco's narrow streets.
2.Walk on the Promenade des Anglais in Nice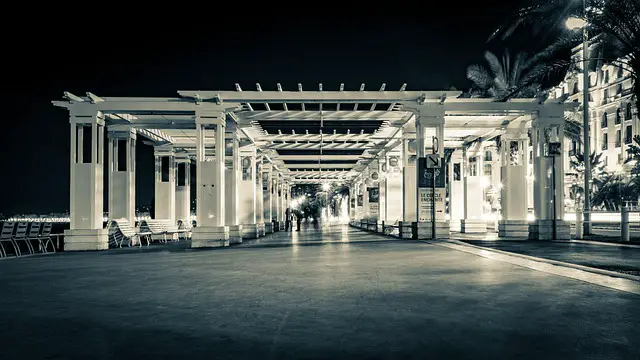 The Promenade des Anglais is a seaside walk that is approximately four miles long. It's a great place to go on a walk or sit and enjoy the view of the Meditteranean. It was first built in the second half of the 18th century and was a place where the English aristocracy would summer and walk along the promenade.
3. See the largest collection of original works by Henri Matisse at the Matisse Museum in Nice.
If you're interested in art, stop by the Matisse Museum. Famed artist Henri Matisse lived in Nice, and this museum houses the largest collection of his works. Some of the pieces that are part of the museum's permanent collection were donated by Matisse himself.
4. Visit the beautiful lavender fields in the Luberon Valley.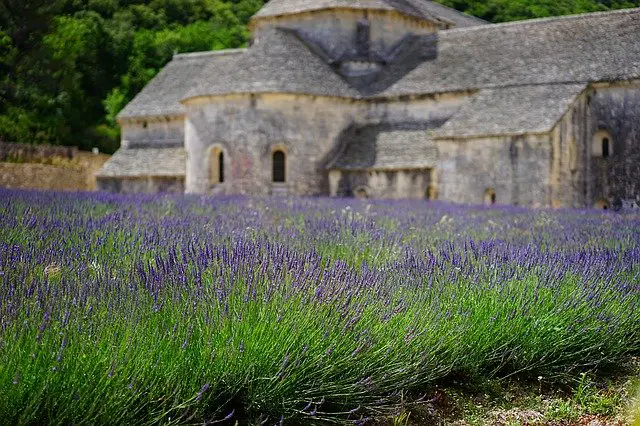 The landscape of Aix-en-Provence is blanketed with bright pops of color due to the fresh lavender that blooms throughout the region. If you visit during the late spring or summer months you can get a look at these vibrant flowers up close and personal.
5. Soak in the sun on the beaches of Saint Tropez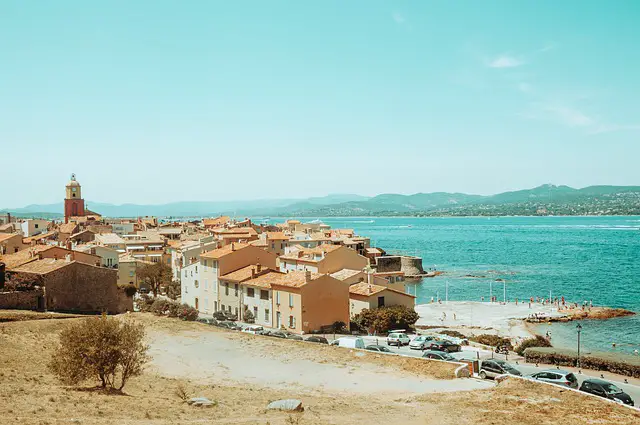 Saint Tropez is known for its beautiful beaches and it's a great place to lay on the warm sand or experience other coastal activities. You can swim in the blue-green water, scuba dive or snorkel to see the marine life, and take a boat out into the waters to get a stunning view of the coastline.
6. Visit Nice during Carnival.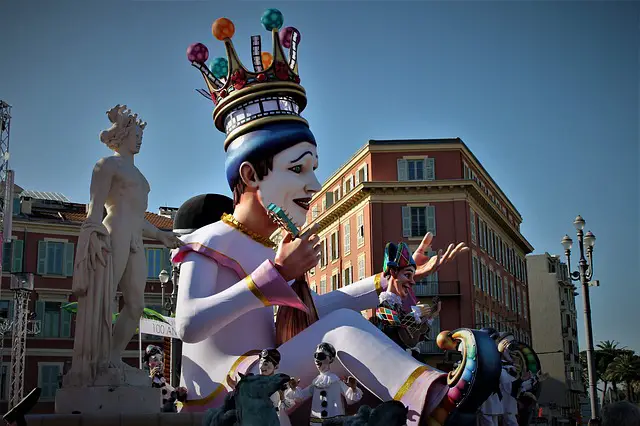 The Carnival in Nice is one of the world's largest and although the exact date of the first Carnival of Nice is unknown some records suggest that it has been occurring since before 1294. This event is a huge attraction for people all over the world and in a normal year the event welcomes over 1 million visitors.  The Carnival of Nice also picks a specific theme each year – for example, the proposed theme for 2020 was the king of fashion. 
7. Visit the beautiful Monte Carlo Casino.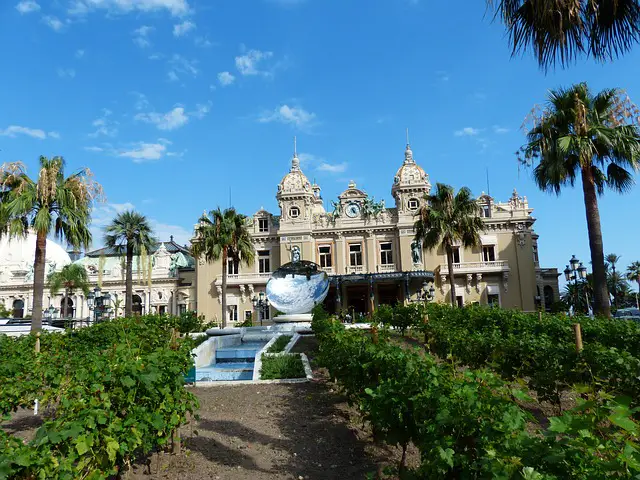 Even if you're not a big gambler, a visit to the Monte Carlo Casino is a must for any trip to the region. Housed in a gorgeous beaux-arts building, this historic casino has been operating for over a century and has been associated with the world's most famous fictional spy, James Bond. If you want to see the building and avoid gambling, you can do that too. There's a small entrance fee that allows you to look inside and see features such as the atrium. Note that you should dress well here – shorts aren't allowed and jackets are required after 8:00 PM.
8. Visit Cannes during the Cannes Film Festival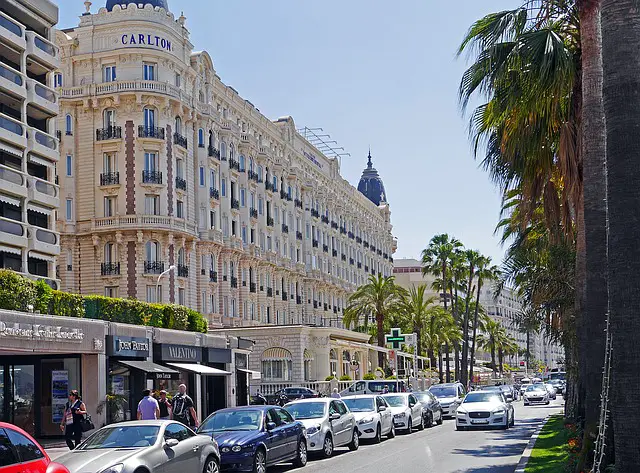 While you can't attend any of the official Cannes Film Festival events unless you're officially invited, there's a special buzz in the city. You can meet people in the film industry or might even be able to spot some celebrities who are attending. While the official events are off-limits, you might be able to visit some other events that are hosted at the same time as the festival such as smaller movie showings.
Video Guide: South of France Itinerary & Bucket List Ideas
Related Posts
Travel Resources for Planning a Trip to South of France
To make planning your trip to the South of France easier, we included some of our recommended travel resources below. You can search and find the best flights, transportation options, hotels to stay in, tours/activities, and things you can do in each destination during your trip.
Flights: 
Agoda: Search thousands of destinations around the world & quickly compare prices to find amazing deals on the best flights.
CheapOAir: You can find airline tickets, hotel rooms, rental cars, and vacation packages all on one site!
Kiwi.com: What we like about Kiwi is the fact that they are able to create combinations of flight, train, and bus tickets and offer them in a single itinerary. Also, Kiwi has what they called "Nomad" which helps you find the best way of visiting multiple destinations, saving you time and money.
JetRadar: You can search and compare airfares from 726 airlines and dozens of travel agencies and systems.
Hotels: 
Agoda: Agoda is one of the world's largest online travel accommodation platforms with a network of over 2,000,000 vacation rentals and hotels worldwide.
Hotellook: They have more than 250,000 hotels in 205 countries, working with data from more than 10 online booking systems, such as Booking.com, Agoda.com, Hotels.com, Expedia, and others.
Transportations: 
Airport Transfers: KiwiTaxi, Viator
Train: EuroRail, Trainline or RailEurope 
Bus: Flixbus: Very affordable (as low as $6) and convenient way to transfer between cities in Europe.
Car Rentals: AutoEurope, EconomyBookings, or  GetTransfer (transfers & car rentals with a personal driver)
Bike Rental: BikesBooking (Bikes & scooter rentals) 
Transportation Comparison: Omio (search, compare, and book tickets for buses, trains, and flights all in one site)
Tours & Activities:
TakeWalks (WalkofItaly): This is our favorite site for walking tours & day trips.
Tiqets: Great site for entrance tickets. It offers directly bookable, instantly available, and completely mobile tickets for museums, shows, and attractions all over the world.
Musement: They have good activities and tours in Italy and Spain, also many great day trips you can choose from.
GetYourGuide: A large number of tours, excursions, and other travel activities
Viator: The largest one. It has everything from tours, attractions, shore excursions, and private guides in over 2,700 destinations worldwide. It also has many transportations and transfers options and some unique experiences we didn't find anywhere else.
Need help planning a trip to the South of France?
Want to plan a trip or create a perfect South of France itinerary but don't know where to begin? If you find this type of trip planning to be too complicated to plan on your own, we're here to help!
At MultiCityTrips, multi-destination travel and complicated itineraries such as planning a South of France itinerary to visit multiple destinations in the region are our specialties. Contact us today to learn more about how one of our experienced travel experts/destination specialists can personalize your multi-city vacations at the best price.
Don't want to start from scratch and need some trip inspiration? Check out our marketplace for customizable pre-designed packages available right now for many amazing destinations.
To learn more about how our process of trip planning works in detail, please see our "How It Works" page or check out our video on "How to Plan a Multi-City Trip to Europe in  5 Easy Steps"  here.
Have questions for us? Schedule a FREE Call with us here or contact one of the travel experts/destination specialists at [email protected], call/text us at (888)223-2316 today.