The Irish capital city of Dublin has much to offer in terms of Irish culture and history. If you're planning a long trip to Dublin, you don't have to limit yourself to what's available within the city limits as there are some amazing places to visit within a few hours. While it's generally easier to get around if you rent a car, there are several places listed here that you can access either by participating in a guided tour or venturing out on public transportation. Here are the top ten best day trips from Dublin as well as information on how to get there from the city.
Dublin hotels in the city center:
Related Posts:
1. Cliffs of Moher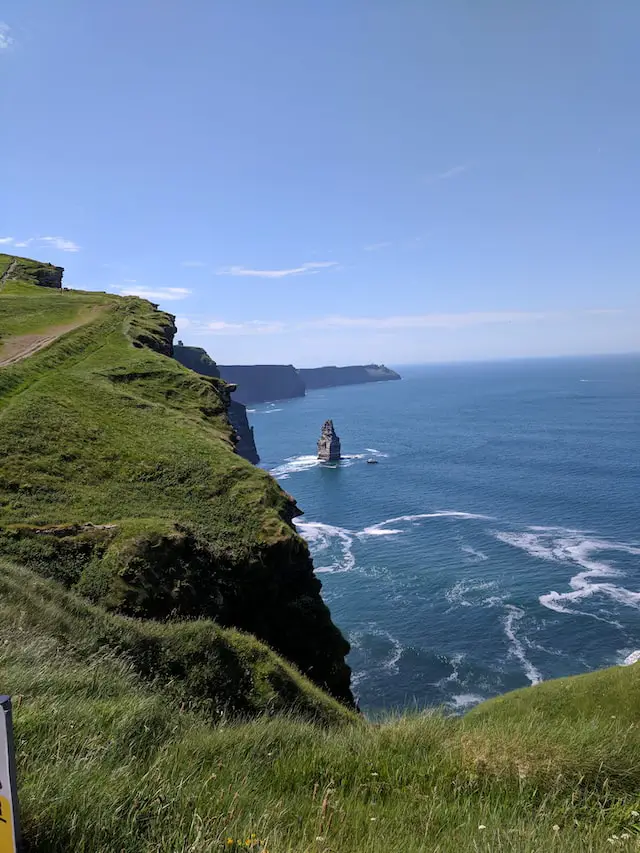 The Cliffs of Moher are a stunning stretch of coastal cliffs that is around nine miles long. The view of the cliffs is dramatic and one of Ireland's most iconic sights. The rounded O'Brien's Tower is located at the highest points of the cliffs, and you can climb it for an impressive view on clear days.
As the Cliffs of Moher are one of Ireland's most famous points of interest, there are several ways to get there from Dublin. You can rent a car and drive, which is ideal for those who want flexibility. Buses and trains are also available and generally are cheap. The final option is to take part in a guided tour from Dublin to the Cliffs that includes transportation.
2. Howth
The charming and affluent town of Howth, located on the Howth Peninsula, is a popular place for tourists and it's especially great for a day trip if you're staying in Dublin because it's technically part of the city. This means it's also served by the Dublin Area Rapid Transit so you can take the standard train to Howth without having to spend too much money.
Hiking is a popular thing to do in Howth, so bring sturdy shoes and experience the great outdoors on the Howth Peninsula. You can rent a boat or take a boat tour and explore the waters of Muir Éireann.
3. Wicklow Mountains National Park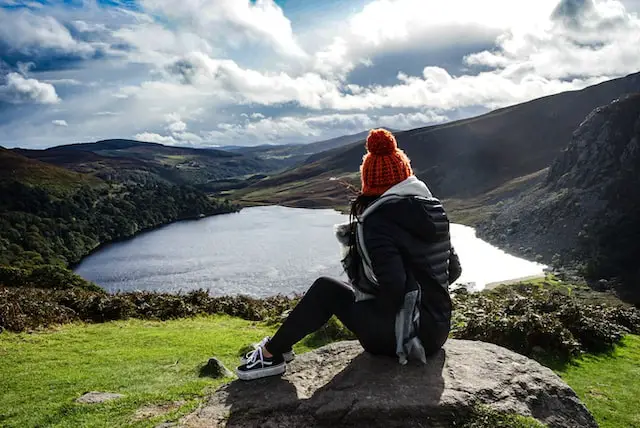 The gorgeous Wicklow Mountains National Park is located just an hour's drive south of Dublin, and there are a few private bus services that you can take advantage of as well. Once you arrive at the park, it's completely free to enter, and you'll be treated to lush greenery, majestic peaks, and a thriving ecosystem where animals wander. You can hike through certain areas of the park, and you can even visit historic sites like the ruins in the Glendalough Valley which date back to a Medieval Settlement that was founded in the 6th century by St. Kevin.
4. Kells
The small and historic town of Kells is either an hour drive or an hour and a half journey on the 109 Bus from Dublin. Spend your time exploring the town and visiting historic sites like the Kells Monastic Site which was once a royal residence before becoming a religious settlement. The Monastic Site is also home to the Abbey of Kells, which is where many theorize the ornate Book of Kells was created. If you're interested in the book itself, you can see it in Dublin at the Trinity College Library.
5. Blarney Castle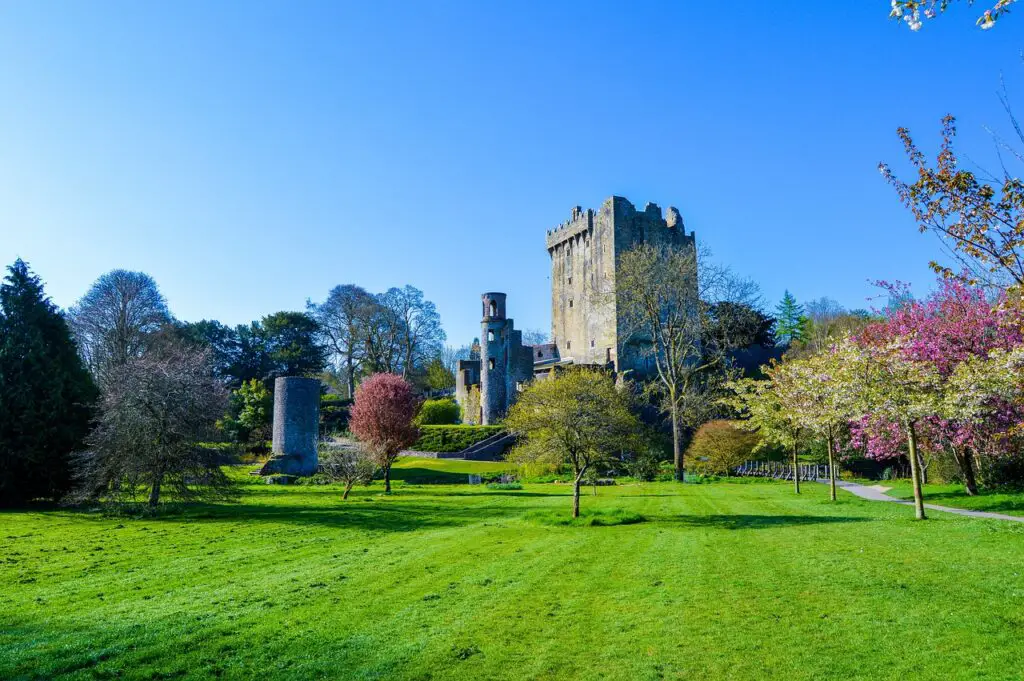 Blarney Castle, a medieval castle and historic landmark, is located just about a two-and-a-half-hour drive southwest of Dublin. One of the main attractions at Blarney Castle is the infamous Blarney Stone. It's a piece of limestone located at the top of a castle tower, and legend says that if you kiss the Blarney stone, you'll get the gift of eloquence and charm. In the old days, you would do this by dangling upside down from the tower, but today there are guard rails and staff available to help you kiss the Blarney stone safely.
If you don't want to drive, you can navigate public transportation to the site as several buses go between Blarney Castle and Dublin daily.
6. Cork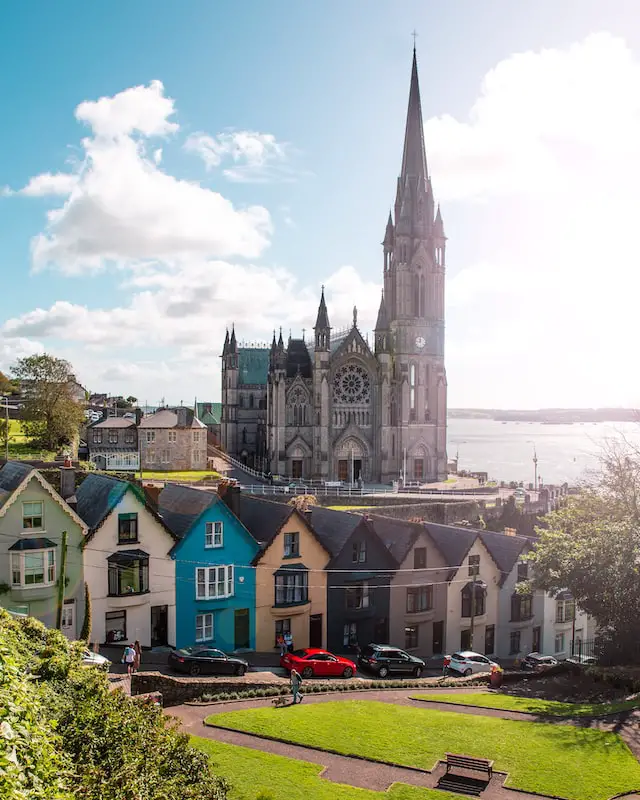 Start your day trip to Cork early as it's a nearly three-hour drive, but when you get there you'll be able to spend your day exploring historic sites, shopping sites like the English Market, and lush gardens. Stop by the Nano Nagle Place museum to learn more about the history of Cork, and learn about Nano Nagle herself. She was born in the 16th-century to a wealthy family in Cork and spent much of her life working tirelessly to improve the lives of others by doing things like building schools and bringing necessities to the poorer citizens of the city. Cork is located near Blarney Castle, so you could even combine the two trips to see both in one day.
7. Kilkenny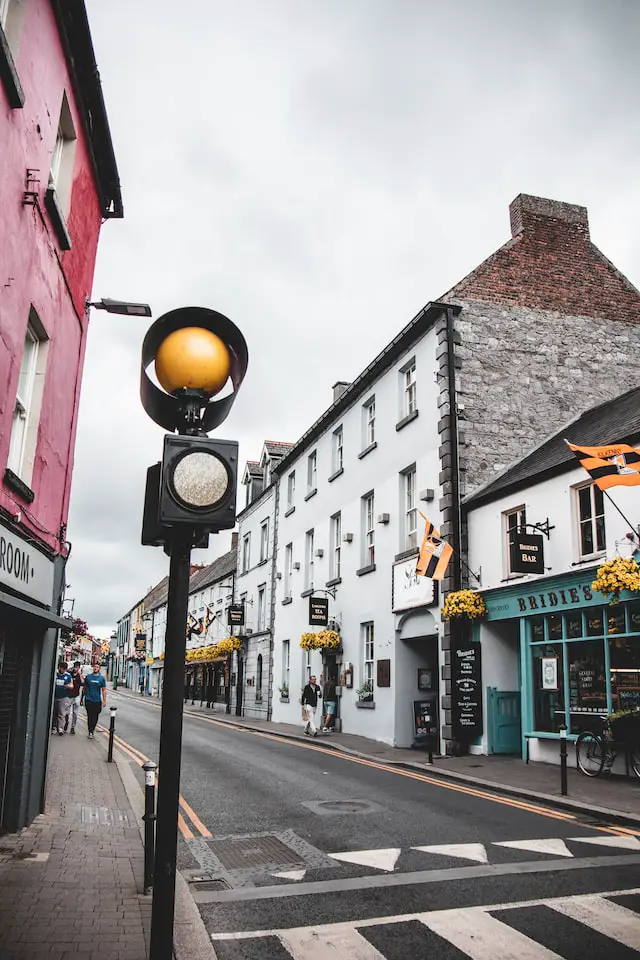 The Medieval town of Kilkenny is a charming destination and is one of the best day trips from Dublin you don't want to miss. The drive is just under an hour and a half, and there are bus tours available if you're interested in a more guided experience. Kilkenny is built on the banks of the River Nore and has plenty of historic structures that are worth visiting such as Kilkenny Castle, Rothe House, Black Abbey, and St. Mary's Cathedral.
8. Galway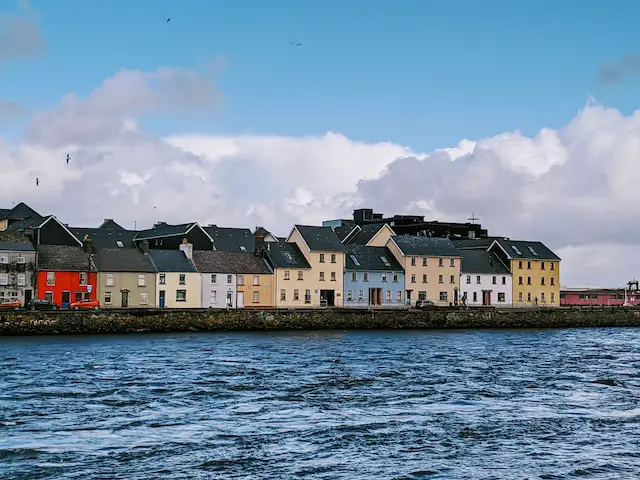 One of the best day trips from Dublin is a trip to Galway, a gorgeous point on Ireland's west coast that has something for everyone. Soak in the natural beauty of western Ireland at Connemara National Park, or visit Dunguaire Castle on the southeastern shores of Galway Bay to learn about life in 16th-century Ireland. While there is at least one bus route between Dublin and Galway, it's recommended that you drive as the bus journey can take two and a half hours at minimum.
9. Titanic Belfast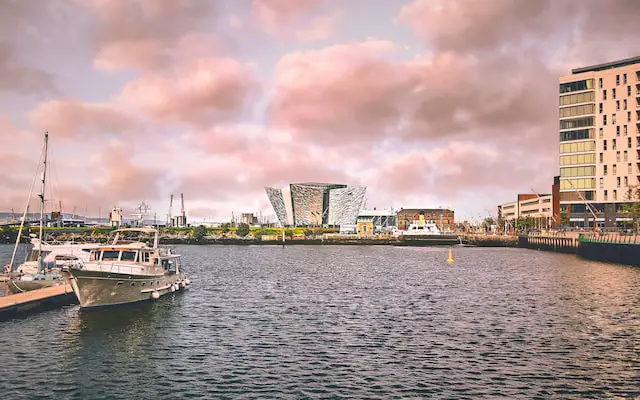 Titanic Belfast is a museum and monument that is located on the site of the once active Harland & Wolff shipyard, which is where the RMS Titanic was constructed. You can visit to learn about this iconic ship and the tragic story of its sinking during its 1912 maiden voyage.
To get to Belfast from Dublin, it's easiest to rent a car and drive the nearly two-hour journey yourself. If you aren't interested in driving, you might be interested in taking a guided day trip. There's a fee associated with these trips but you'll have a guide and transportation, and there are many trips that include multiple locations on this list so you can fit a lot in at once.
10. Giant's Causeway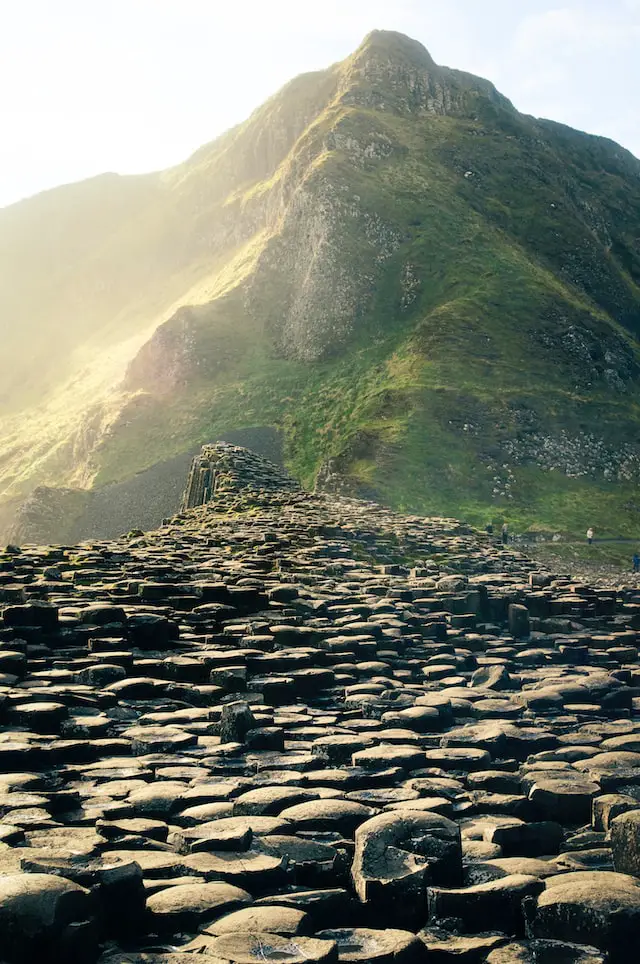 A scenic three-hour drive north from Dublin will lead you to the natural beauty of the Giant's Causeway. A UNESCO World Heritage Site since 1986, the Giant's Causeway is a large area of basalt columns and formations that were created due to an ancient volcanic eruption. Spend your time hiking and enjoying the views, and head into the town of Bushmills on your way back for a great meal and some unique shopping experiences.
Travel resources for planning a trip to Dublin and day trips from Dublin
To make planning a trip to Dublin (and planning day trips from Dublin) easier, we included some of our recommended travel resources below. You can search and find the best flights, transportation options, hotels to stay in, tours/activities, and things you can do at each destination during your trip to Dublin.
Top hotels in Dublin:
Flights: 
Agoda: Search thousands of destinations around the world & quickly compare prices to find amazing deals on the best flights.
CheapOAir: You can find airline tickets, hotel rooms, rental cars, and vacation packages all on one site!
Kiwi.com: What we like about Kiwi is the fact that they are able to create combinations of flight, train, and bus tickets and offer them in a single itinerary. Also, Kiwi has what they called "Nomad" which helps you find the best way of visiting multiple destinations, saving you time and money.
JetRadar: You can search and compare airfares from 726 airlines and dozens of travel agencies and systems.
Hotels: 
Agoda: Agoda is one of the world's largest online travel accommodation platforms with a network of over 2,000,000 vacation rentals and hotels worldwide.
Hotellook: They have more than 250,000 hotels in 205 countries, working with data from more than 10 online booking systems, such as Booking.com, Agoda.com, Hotels.com, Expedia, and others.
Transportations: 
Airport Transfers: KiwiTaxi, Viator
Train: EuRail, Trainline or RailEurope 
Bus: Flixbus: Very affordable (as low as $6) and convenient way to transfer between cities in Europe.
Car Rentals: AutoEurope, EconomyBookings, or  GetTransfer (transfers & car rentals with a personal driver)
Bike Rental: BikesBooking (Bikes & scooter rentals) 
Transportation Comparison: Omio (search, compare, and book tickets for buses, trains, and flights all in one site)
Tours & Activities:
TakeWalks (WalkofItaly): This is our favorite site for walking tours & day trips.
Tiqets: Great site for entrance tickets. It offers directly bookable, instantly available, and completely mobile tickets for museums, shows, and attractions all over the world.
Musement: They have good activities and tours in Italy and Spain, also many great day trips you can choose from.
GetYourGuide: A large number of tours, excursions, and other travel activities
Viator: The largest one. It has everything from tours, attractions, shore excursions, and private guides in over 2,700 destinations worldwide. It also has many transportations and transfers options and some unique experiences we didn't find anywhere else.
Need help planning a trip to Dublin?
Want to plan a trip to Dublin or looking for some great day trips from Dublin? If you find this type of trip planning to be too complicated to plan on your own, we're here to help!
At MultiCityTrips, multi-destination travel and complicated itineraries such as a trip to Dublin and day trips from Dublin are our specialties. Contact us today to learn more about how one of our experienced travel experts/destination specialists can personalize your multi-city vacations at the best price.
Don't want to start from scratch and need some trip inspiration? Check out our marketplace for customizable pre-designed packages available right now for many amazing destinations.
To learn more about how our process of trip planning works in detail, please see our "How It Works" page or check out our video on "How to Plan a Multi-City Trip to Europe in  5 Easy Steps"  here.
Have questions for us? Schedule a FREE Call with us here or contact one of the travel experts/destination specialists at [email protected], call/text us at (888)223-2316 today.