If you are planning a trip to Ireland, you might see many people say that renting a car is essential. While it can certainly help, it's not required if you want to see multiple cities. There are many ways to see the country, whether it be by train, bus, or even by ferry!
The most common mode of public transportation in Ireland is the bus. Buses are available in all major cities, and trains are a great option if you are hoping to travel between cities. You also have several options for taxis or rideshare services. Uber and Hailo are two ridesharing apps that are common in America and in England, respectively, and they are both available in Ireland.
The easiest way to travel through Ireland without renting a car is by sticking to the major cities and booking guided tours and excursions if you want to head out of the city. There are also plenty of Ireland Bus Tours that you might enjoy if you prefer to get around Ireland by bus.
Related Posts:
Here are three of the best Ireland itinerary ideas allowing you to travel to some amazing destinations in Ireland without the need of renting a car!
Ireland without a Car Itinerary One: The 10-Day Ireland Trip to Dublin, Dundalk, and Donegal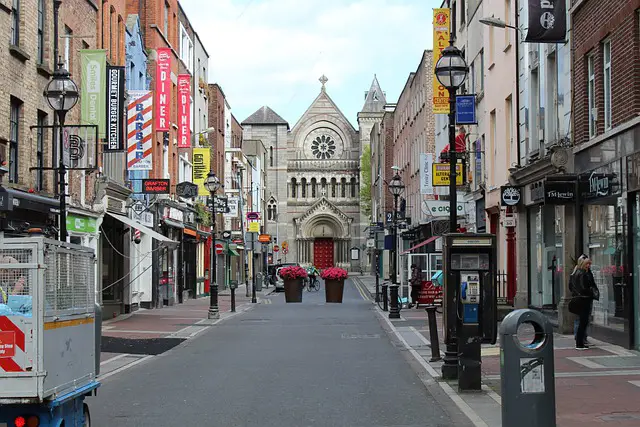 This itinerary starts in perhaps the most famous Irish city, and one you'll definitely want to visit: Dublin. Dublin has its own airport so you will be able to arrive there with ease before exploring what the city has to offer. You can step back in time by visiting the historic Dublin Castle, or visit the Guinness Storehouse Factory and take a tour to learn about the beer that is produced there. After spending a few days exploring Dublin, it's time to head to Dundalk, which isn't too difficult or time-consuming. You can catch a train from the Drumcondra Rail Station to Dundalk, and the journey takes about an hour and a half.
When in Dundalk, you can explore historic castles and beautiful parks, and outdoor attractions. You can also visit some incredible museums, such as the County Museum Dundalk. You can learn more about local history and culture when visiting. Once you have explored Dundalk to your heart's content, you can head onwards to Donegal. This city is located in the northwestern portion of Ireland and is only slightly more challenging to get to. You can catch the 166 Bus from Dundalk to the Cavan Bus Station, and then catch Bus 30 to Donegal from there.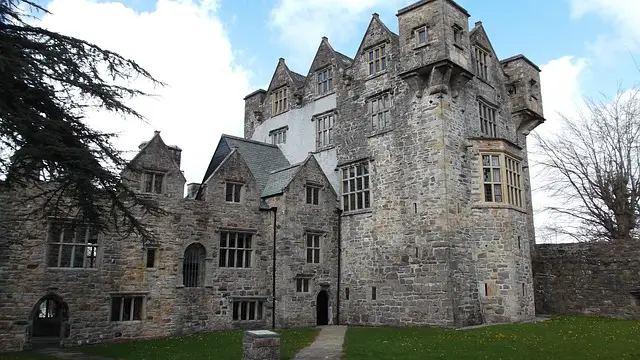 Donegal is known for its natural beauty and historic sites. When you're in town, head to the Slieve League Cliffs, which are the highest seaside cliffs in all of Europe. The tower 1972 feet above the waters of the Atlantic Ocean, and are a truly impressive sight to see.
Once you are finished exploring Donegal, you can navigate the bus system back to Dublin, but the easier option is to catch a flight from the Donegal Airport. You can head back to Dublin from here, or you can head onwards to your next destination or back home with ease.
Ireland Itinerary Two: The 10-Day Ireland Trip to Cork, Galway, Kildare, and Dublin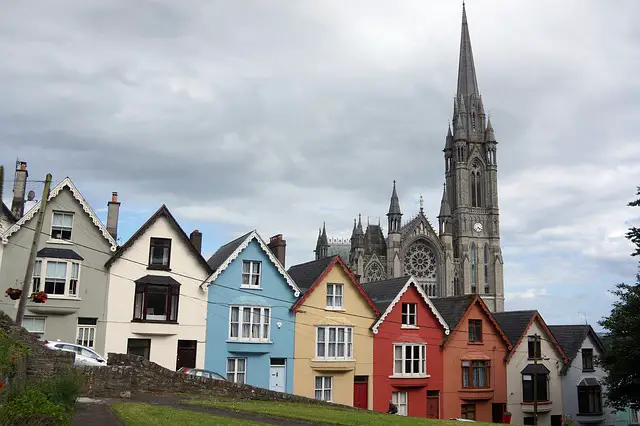 Start this itinerary by flying into Cork. Cork is one of the largest cities in Ireland and is often noted as being the food capital of Ireland. You can sample different breads and fish dishes, or if you're feeling adventurous, you can try Tripe & Drisheen!
From Cork, you can head to Galway. There are several travel itineraries with a combination of bus and train travel, but the easiest way to make the journey is to catch the bus from St. Patricks Quay in Cork which takes you directly to Galway.
Galway is a city known for its strong cultural and creative heritage. You can experience the traditional Irish music and dance at various events and festivals that take place in Galway throughout the year. It's also a very tourist-friendly destination as many people flock here every year to experience everything the city has to offer.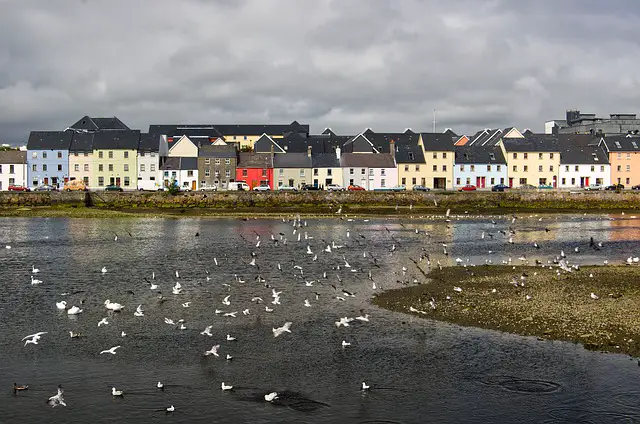 After exploring Galway, head east to Kildare. You can do this most efficiently by taking the Irish Rail train from Galway to Portarlington. From there, you can catch another train towards Kildare.
Kildare is a fantastic destination for experiencing the countryside. You can take boat tours or visit historic houses and gardens. Kildare is also notable for being the equine capital of Ireland, so if you are interested in horse racing, you'll find plenty to do here.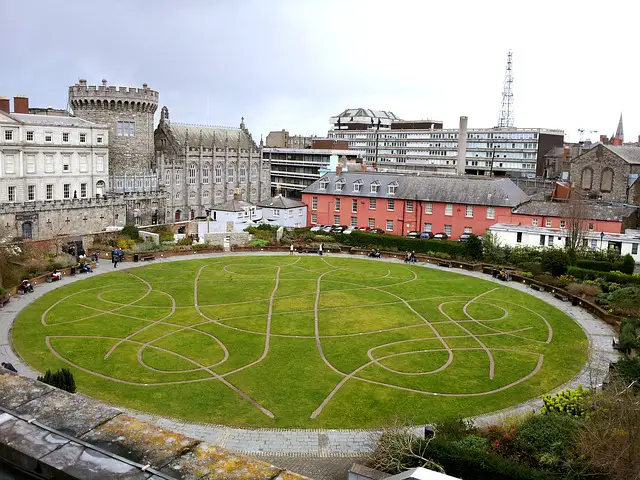 From Kildare, you can head to Dublin to end your journey. Of course, Dublin is a thriving Irish city that has plenty to offer so you can choose to stay here for a few days, or simply head to the Dublin Airport to head home after your exciting Irish adventure.
Ireland Itinerary Three: The 10-Day Ireland Trip to Kerry, Killarney, Tralee, Dingle, and the Blasket Islands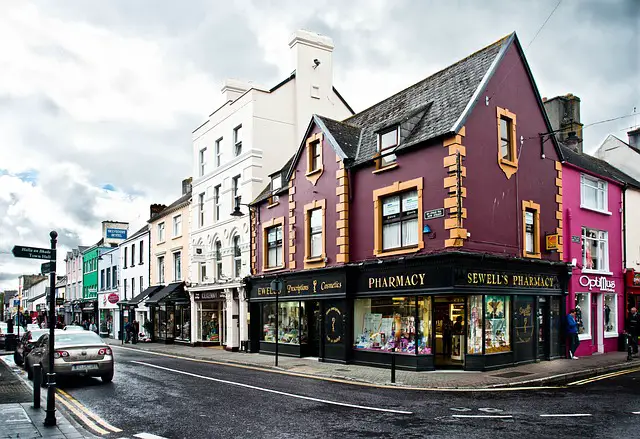 For an adventure through the southwest part of Ireland, fly into Kerry Airport which is where you will start and end your trip. It may be a smaller airport, but it is still an international one so you should be able to find a flight or a connecting flight here with relative ease. From here, you can catch a bus directly to the city of Killarney which takes about 45 minutes. You can also rent a taxi, which is far more expensive but only takes 15 minutes.
Once in Killarney, you have plenty to do but the best activities to focus on are exploring the outdoors. To the west of the downtown area, you'll be able to find many outdoor parks such as the Killarney House and Gardens. There are many incredible hotels you can choose to stay at in Killarney, but the Great Southern Killarney is one of the best – plus, it's located across the street from the train station. You could easily spend the majority of your trip just in Killarney because of the incredible natural beauty that surrounds the city. For example, Killarney National Park is a beautiful destination that is accessible by bus or taxi.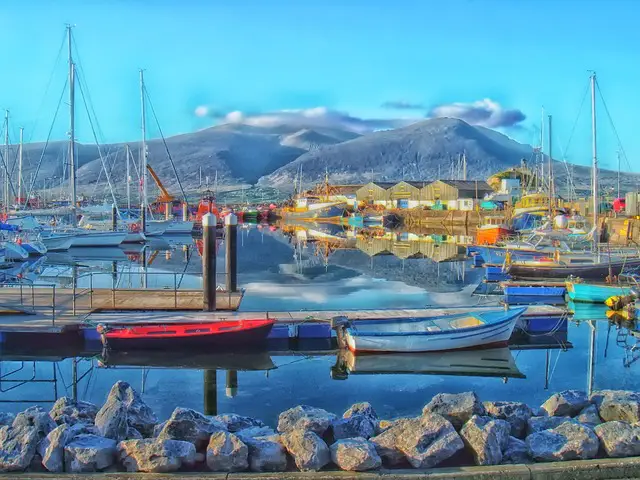 Once you've had your fill of exploring Killarney, you can take a bus or a train to Tralee. Tralee is located to the north of Kerry, and it's the largest town in the region. There are many things you can do in Tralee, and if you happen to be visiting during August you may be able to stop by the Rose of Tralee International Festival, a celebration of Irish culture and heritage. Additionally, Tralee is known for its sports culture and historic sites.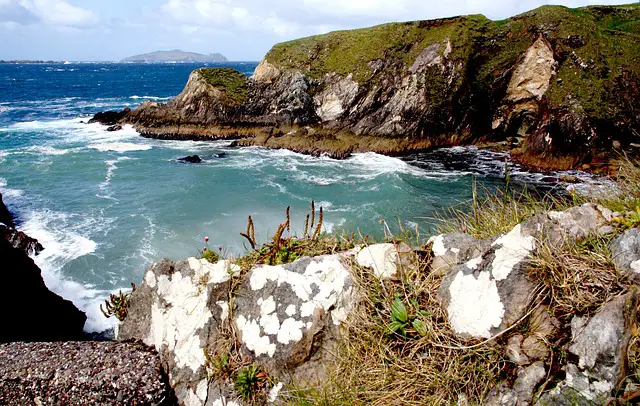 After Tralee, you can take a bus to Dingle, the only town on the Dingle Peninsula. It's a small coastal town with a permanent population of just over 2,000 residents. You can spend time exploring the businesses in Dingle, before catching a ferry to the Blasket Islands. These islands were once home to a population who later settled in Massachusetts in the United States. Today the islands contain interesting historic ruins and, according to local legend, a collection of ghosts.
From Dingle, you will have to take a bus back to Tralee, and then catch a connecting bus back to the Kerry Airport before heading back home.
While Ireland is a fantastic country to drive through, you can still have an incredible experience visiting without renting a car!
Travel Guide & Resources for Traveling Ireland Without a Car:
Want to spend 10 days in Ireland? You can find the best flights, train tickets, or buses for your trip to Ireland. Also, find the list of the best hotels in any town in Ireland to stay in. Need more ideas to add to your 10 days Ireland without a car itinerary? Find top attractions & things to do in each destination of your trip in addition to what already mentioned here.
Video Guide: Ireland Without a Car | The Best of Ireland 10-Day Itinerary Ideas Without A Car
Related Posts
Travel Resources for Planning a Trip to Ireland
To make planning a trip to Ireland easier (with or without renting a car), we included some of our recommended travel resources below. You can search and find the best flights, transportation options, hotels to stay in, tours/activities, and things you can do in each destination during your trip to Tuscany.
Flights: 
Agoda: Search thousands of destinations around the world & quickly compare prices to find amazing deals on the best flights.
CheapOAir: You can find airline tickets, hotel rooms, rental cars, and vacation packages all on one site!
Kiwi.com: What we like about Kiwi is the fact that they are able to create combinations of flight, train, and bus tickets and offer them in a single itinerary. Also, Kiwi has what they called "Nomad" which helps you find the best way of visiting multiple destinations, saving you time and money.
JetRadar: You can search and compare airfares from 726 airlines and dozens of travel agencies and systems.
Hotels: 
Agoda: Agoda is one of the world's largest online travel accommodation platforms with a network of over 2,000,000 vacation rentals and hotels worldwide.
Hotellook: They have more than 250,000 hotels in 205 countries, working with data from more than 10 online booking systems, such as Booking.com, Agoda.com, Hotels.com, Expedia, and others.
Transportations: 
Airport Transfers: KiwiTaxi, Viator
Train: EuRail, Trainline or RailEurope 
Bus: Flixbus: Very affordable (as low as $6) and convenient way to transfer between cities in Europe.
Car Rentals: AutoEurope, EconomyBookings, or  GetTransfer (transfers & car rentals with a personal driver)
Bike Rental: BikesBooking (Bikes & scooter rentals) 
Transportation Comparison: Omio (search, compare, and book tickets for buses, trains, and flights all in one site)
Tours & Activities:
TakeWalks (WalkofItaly): This is our favorite site for walking tours & day trips.
Tiqets: Great site for entrance tickets. It offers directly bookable, instantly available, and completely mobile tickets for museums, shows, and attractions all over the world.
Musement: They have good activities and tours in Italy and Spain, also many great day trips you can choose from.
GetYourGuide: A large number of tours, excursions, and other travel activities
Viator: The largest one. It has everything from tours, attractions, shore excursions, and private guides in over 2,700 destinations worldwide. It also has many transportations and transfers options and some unique experiences we didn't find anywhere else.
Need help planning a trip to Ireland?
Want to plan a trip to Ireland but don't know where to begin? If you find this type of trip planning to be too complicated to plan on your own, we're here to help!
At MultiCityTrips, multi-destination travel and complicated itineraries such as a multi-city trip to Ireland (with or without a car) are our specialties. Contact us today to learn more about how one of our experienced travel experts/destination specialists can personalize your multi-city vacations at the best price.
Don't want to start from scratch and need some trip inspiration? Check out our marketplace for customizable pre-designed packages available right now for many amazing destinations.
To learn more about how our process of trip planning works in detail, please see our "How It Works" page or check out our video on "How to Plan a Multi-City Trip to Europe in  5 Easy Steps"  here.
Have questions for us? Schedule a FREE Call with us here or contact one of the travel experts/destination specialists at [email protected], call/text us at (888)223-2316 today.