Portugal's southernmost region, the Algarve, is a quintessential European beach destination. You can explore soaring coastal cliffs and historic villages, eat some incredible Portuguese food, and enjoy the beachy enclaves found along the coastline.
As the Algarve is a region with multiple cities and towns, you might be overwhelmed by your choices when it comes to where to stay. You can always travel to multiple destinations within the Algarve on your vacation, but if you're trying to decide where to base yourself on your vacation in southern Portugal, this list of six of the best places to stay in the area will help you get started.
Related Posts
1. Tavira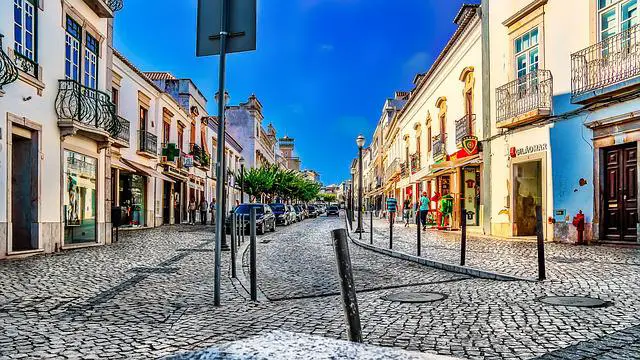 The gorgeous city of Tavira is one of the most charming places you can stay when you visit the Algarve. It was first established during the Bronze Age and was occupied by different groups throughout the years so the city has a plethora of different influences that combine to create a unique culture. Tavira also represented Portugal when it was included as one of the seven countries that sponsored the Mediterranean diet when it was designated as a part of UNESCO's Intangible Cultural Heritage of Humanity List.
Because of this, Tavira is one of the best places to stay in the Algarve for people who are interested in the culture of the region, especially when it comes to food! Make sure you take the time to try one of the traditional local dishes, Cataplana, which is a hot pot stew featuring fresh seafood, peppers, tomatoes, and onions.
Hotels in the center of Tavira:
2. Faro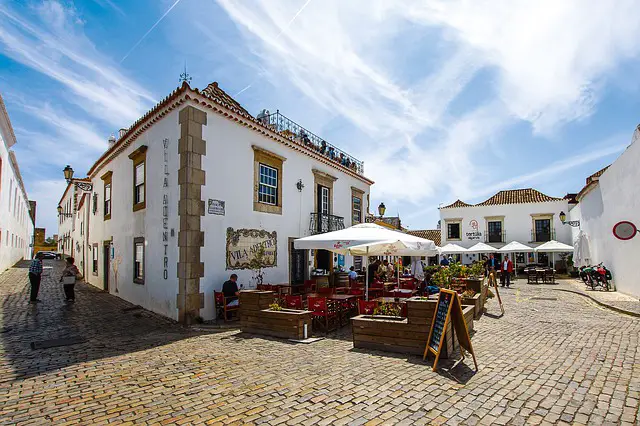 Although Faro is a well-known town in the Algarve, it's often passed over by tourists who are on their way to somewhere else in the region as it's close to one of the area's major airports. Although it might be considered a brief stop for many or seen as too touristy of a destination, there are many reasons why Faro is worth visiting for at least a few days.
Firstly – the areas that see a lot of tourists typically have a lot to offer and if you plan on visiting Faro during the off-season (think September or October), you'll be able to enjoy many of the same activities without fending off crowds. Even if your ideal Algarve vacation involves simply laying out on the beach and soaking up the sun, you'll enjoy the chance at doing so without too many other people around you.
Popular Hotels in Faro:
3. Lagos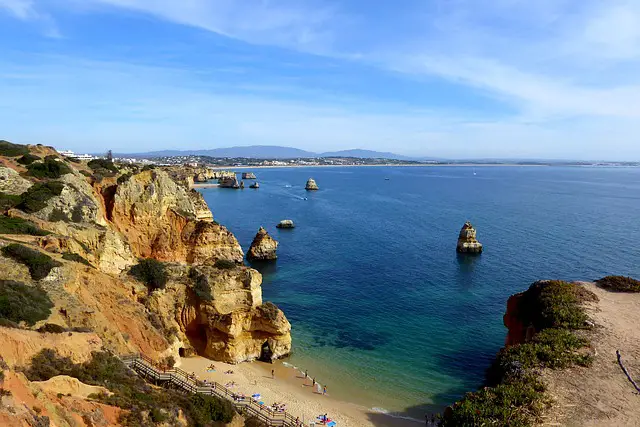 Lagos is perhaps one of the most popular destinations in the Algarve for all types of visitors so it's the perfect place for those who are visiting for the first time and aren't sure what type of vacation they want to have, or for those who may be coming to the Algarve for a once-in-a-lifetime trip.
Lagos is known for its historic walled old town neighborhood as well as the unique caves and rock formations that line the beach. If you're hoping to spend your time in the Algarve enjoying the beaches, Lagos is a great place for you to visit. There are many hiking trails and roads that will lead you to some of the best beaches in the region, but make sure you take the time to descend the stairs to Praia do Camilo. Not only is it a practical way to reach one of Portugal's best beaches, but these stairs provide a great viewpoint of the rocky beach and the ocean beyond.
Hotels in Lagos Close to City Center:
4. Portimão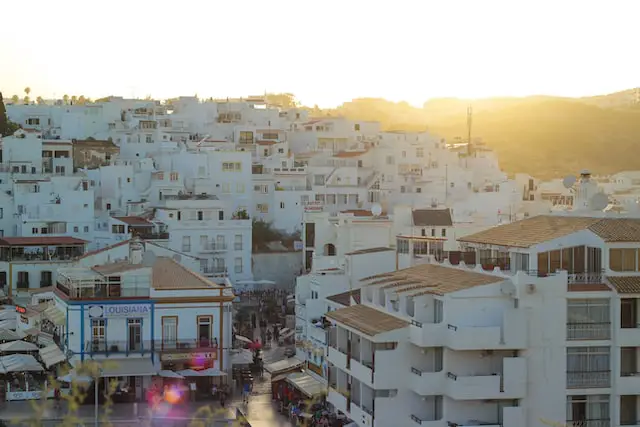 For a glimpse of authentic city life in the Algarve, head to the bustling metropolis of Portimão. While it's not isolated by any means, you're far less likely to meet other tourists during your stay here so if you're interested in getting to know what everyday life is like in the Algarve, it's a great option.
Although Portimão is less touristy, you'll be able to experience a lot of the tropical and coastal activities and weather that you'd expect from other destinations. For example, the beautiful Praia da Rocha is a fantastic beach and there are several spots where surfing is popular. The Seven Hanging Valleys trail is popular with both beginner and expert hikers and it's located just a short bus ride away from the city.
Best Hotels in Portimão:
5. Carvoeiro
When it comes to the ideal places in the Algarve for families, it's hard to go wrong with Carvoeiro! The beaches here are gorgeous and well-maintained, and the water conditions are great for swimming. There are various boat tours and excursions available to explore the Algarve from sand or sea.
In addition to the abundance of fun activities for all ages that can be found in the city, Carvoeiro is also a great place for families thanks to the variety of apartment-style accommodations available. This is great for anyone traveling with a group, including families who are traveling with small children. The flexibility to access a kitchenette and have separate living and sleeping areas will help members of your family adjust to any potential jet lag.
Popular Hotels in Carvoeiro:
6. Albufeira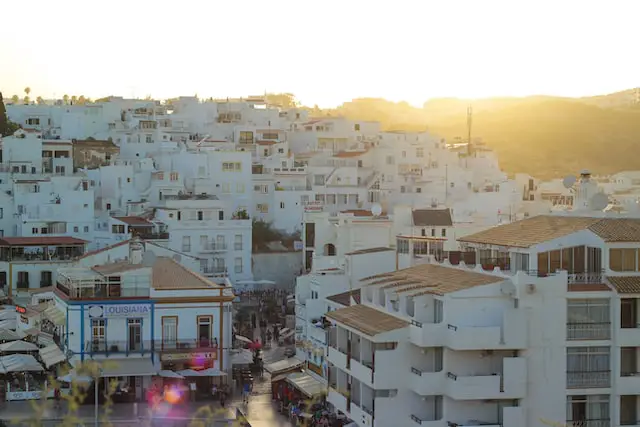 As one of the Algarve's premier holiday destinations, Albufeira is a fantastic choice for anyone who wants to experience the best of what the south of Portugal has to offer. It was once a quaint fishing village, but it has grown immensely in the last few decades. Spend your time here visiting the golden sand beaches and taking a dip in the crystalline blue waters of the Atlantic Ocean. Albufeira's whitewashed historic Old Town neighborhood is also worth visiting and you can find incredible local artisan goods and delicious local cuisine.
Although you can get a well-rounded vacation when you visit Albufeira, it's a particularly great spot for people who are interested in experiencing the best nightlife in the Algarve. Several famous nightclubs are popular with locals and tourists alike, and most can be found on The Strip, an area in the Montechoro district.
Hotels in the Center of Albufeira:
Video Guide: Coming soon
Related Posts
Travel Resources for Planning a Trip to Portugal
To make planning your trip to Portugal easier, we included some of our recommended travel resources below. You can search and find the best flights, transportation options, hotels to stay in, tours/activities, and things you can do at each destination during your trip.
Flights: 
Agoda: Search thousands of destinations around the world & quickly compare prices to find amazing deals on the best flights.
CheapOAir: You can find airline tickets, hotel rooms, rental cars, and vacation packages all on one site!
Kiwi.com: What we like about Kiwi is the fact that they are able to create combinations of flight, train, and bus tickets and offer them in a single itinerary. Also, Kiwi has what they called "Nomad" which helps you find the best way of visiting multiple destinations, saving you time and money.
JetRadar: You can search and compare airfares from 726 airlines and dozens of travel agencies and systems.
Hotels: 
Agoda: Agoda is one of the world's largest online travel accommodation platforms with a network of over 2,000,000 vacation rentals and hotels worldwide.
Hotellook: They have more than 250,000 hotels in 205 countries, working with data from more than 10 online booking systems, such as Booking.com, Agoda.com, Hotels.com, Expedia, and others.
Transportations: 
Airport Transfers: KiwiTaxi, Viator
Train: EuroRail, Trainline or RailEurope 
Bus: Flixbus: Very affordable (as low as $6) and a convenient way to transfer between cities in Europe.
Car Rentals: AutoEurope, EconomyBookings, or  GetTransfer (transfers & car rentals with a personal driver)
Bike Rental: BikesBooking (Bikes & scooter rentals) 
Transportation Comparison: Omio (search, compare, and book tickets for buses, trains, and flights all in one site)
Tours & Activities:
TakeWalks (WalkofItaly): This is our favorite site for walking tours & day trips.
Tiqets: Great site for entrance tickets. It offers directly bookable, instantly available, and completely mobile tickets for museums, shows, and attractions all over the world.
Musement: They have good activities and tours in Italy and Spain, and also many great day trips you can choose from.
GetYourGuide: A large number of tours, excursions, and other travel activities
Viator: The largest one. It has everything from tours, attractions, shore excursions, and private guides in over 2,700 destinations worldwide. It also has many transportations and transfer options and some unique experiences we didn't find anywhere else.
Need help planning a trip to the Algarve Region in Portugal?
Planning and looking for the best town to stay in while visiting the Algarve? If you find this type of trip planning to be too complicated to plan on your own, we're here to help!
At MultiCityTrips, multi-destination travel and complicated itineraries such as a special trip to the Algarve region are our specialties. Contact us today to learn more about how one of our experienced travel experts/destination specialists can personalize your multi-city vacations at the best price.
Don't want to start from scratch and need some trip inspiration? Check out our marketplace for customizable pre-designed packages available right now for many amazing destinations.
To learn more about how our process of trip planning works in detail, please see our "How It Works" page or check out our video on "How to Plan a Multi-City Trip to Europe in  5 Easy Steps"  here.
Have questions for us? Schedule a FREE Call with us here or contact one of the travel experts/destination specialists at [email protected], call/text us at (888)223-2316 today.