Athens, Greece's capital city, is rich in history and culture, with ancient monuments, bustling streets, and delectable cuisine. However, beyond the city limits, there are a plethora of breathtaking destinations just waiting to be discovered. There are numerous day trips from Athens that offer a unique experience and a glimpse into Greece's rich history and beauty, from the stunning beaches of Sounion along the Apollo Coast to the historic town of Delphi. These day trips from Athens are not to be missed, whether you're looking for a relaxing getaway or an adventure-filled excursion!
Athens hotels in the city center:
Related Posts:
1. Delphi
Delphi's ancient wonders are a breathtaking day trip from Athens. Delphi, located just a short drive from the bustling city, is a world apart, offering a glimpse into Greece's ancient history. Delphi is a true gem waiting to be discovered, with its stunning mountain setting and well-preserved ruins.
Delphi, one of ancient Greece's most important religious and cultural centers, was home to the famous Oracle of Delphi, where people came from far and wide to seek guidance from the god Apollo. Today, visitors can marvel at the beauty and grandeur of this ancient site by exploring the well-preserved ruins of the Temple of Apollo, the Theater, and the Stadium.
However, Delphi is more than a historical site. The surrounding countryside is also beautiful, with lush mountain forests, clear streams, and stunning views of the valley below. So, whether you're a history buff or just want to get away from the city, Delphi is the ideal day trip from Athens. So, what are you holding out for? Book your trip today to discover Delphi's ancient wonders!
2. Kaisariani Monastery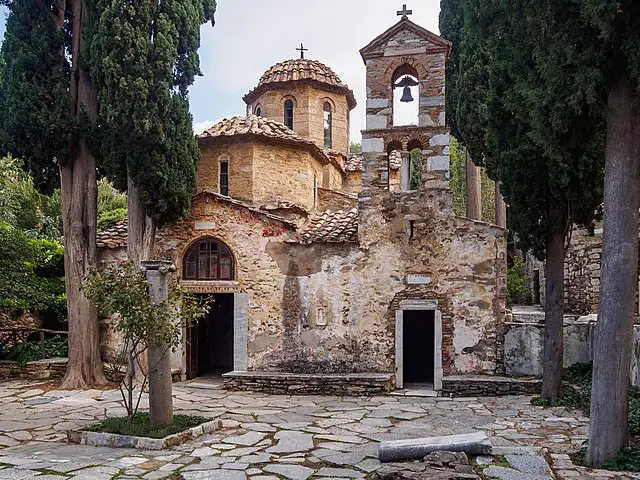 Look no further than the Monastery of Kaisariani for a breathtaking day trip from Athens. This stunning complex, just a short drive from the city center, provides a tranquil respite from the hustle and bustle of city life. The Monastery of Kaisariani, surrounded by verdant forests and rolling hills, is a true hidden gem rich in history and beauty.
With its stunning frescoes and intricate carvings, the Monastery itself is a magnificent example of Byzantine architecture. And, with its tranquil atmosphere and breathtaking views of the surrounding countryside, the Monastery of Kaisariani is the ideal place to unwind. This day trip is memorable for more than just the Monastery. The surrounding area is full of charming villages, scenic hiking trails, and delectable local cuisine, giving visitors a true taste of Greece.
3. Corinth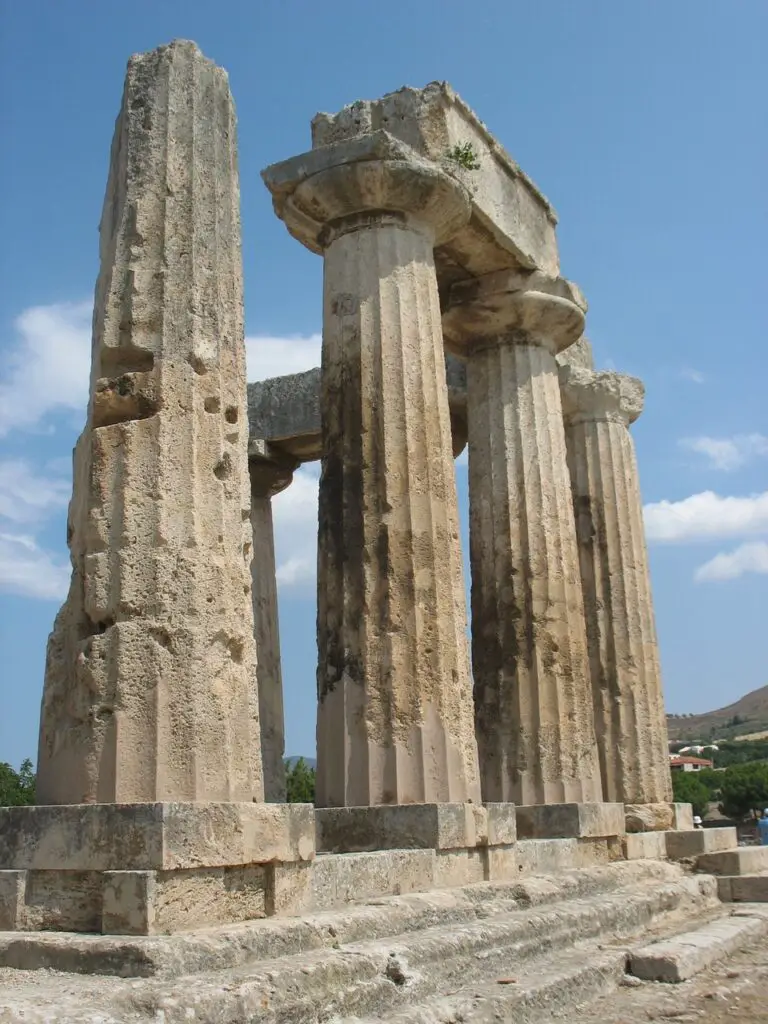 Take a day trip from Athens to the ancient city of Corinth! Corinth, only an hour's drive from Athens, offers a unique blend of history, culture, and natural beauty. Corinth, one of ancient Greece's most important cities, has a rich history, with well-preserved ruins and monuments providing a glimpse into the past. Corinth is a history buff's dream, from the towering Acropolis to the sprawling Ancient Agora. Corinth is special for more reasons than its history. This charming town is surrounded by stunning scenery, with rolling hills and verdant forests offering a peaceful escape from the city. Corinth gives you a real taste of Greece with its lively local culture and delicious local food.
4. Lake Marathon
Escape to the natural beauty of Lake Marathon, a stunning day trip from Athens. This beautiful lake, just a short drive from the city, provides a peaceful respite from the hustle and bustle of city life. Lake Marathon is a true gem, with its crystal-clear waters, lush greenery, and breathtaking views of the surrounding mountains. And with so many recreational opportunities, from hiking and swimming to picnicking and boating, there's something for everyone.
5. Metéora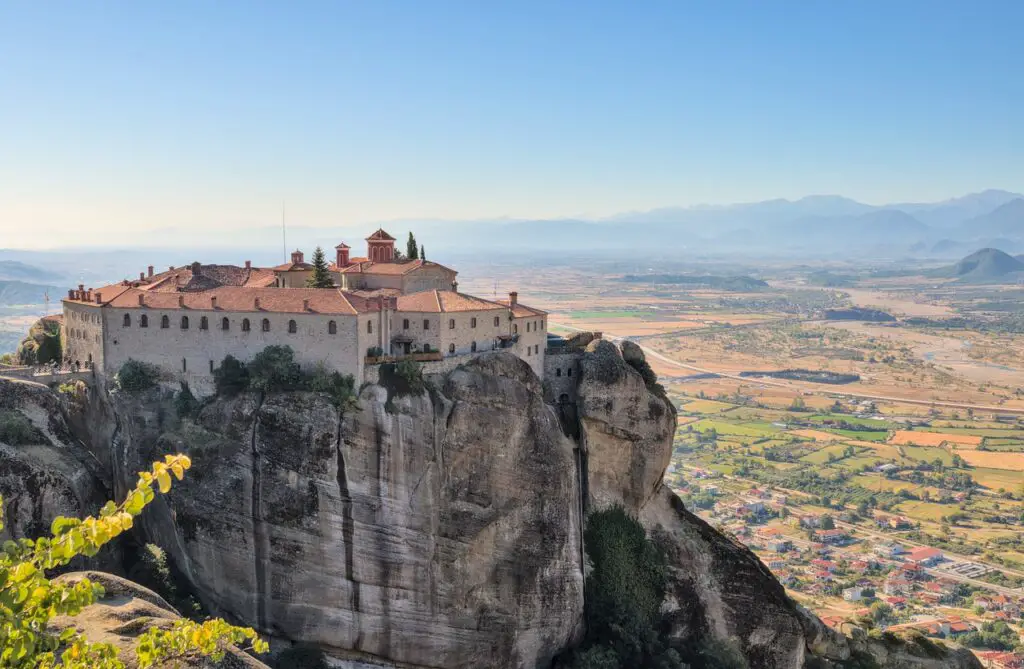 Metéora, located in central Greece, is a stunningly beautiful day trip from Athens. It is a complex of monasteries built on top of tall rock formations. It has amazing views and a unique spiritual experience. Some of these monasteries date back to the 14th century, and they are thought to be some of the best examples of Byzantine architecture in Greece. Visitors can explore the monasteries, enjoy the views, and learn about the area's rich history and culture. Metéora is an unforgettable day trip from Athens, with its natural beauty and rich cultural heritage.
6. Hydra Island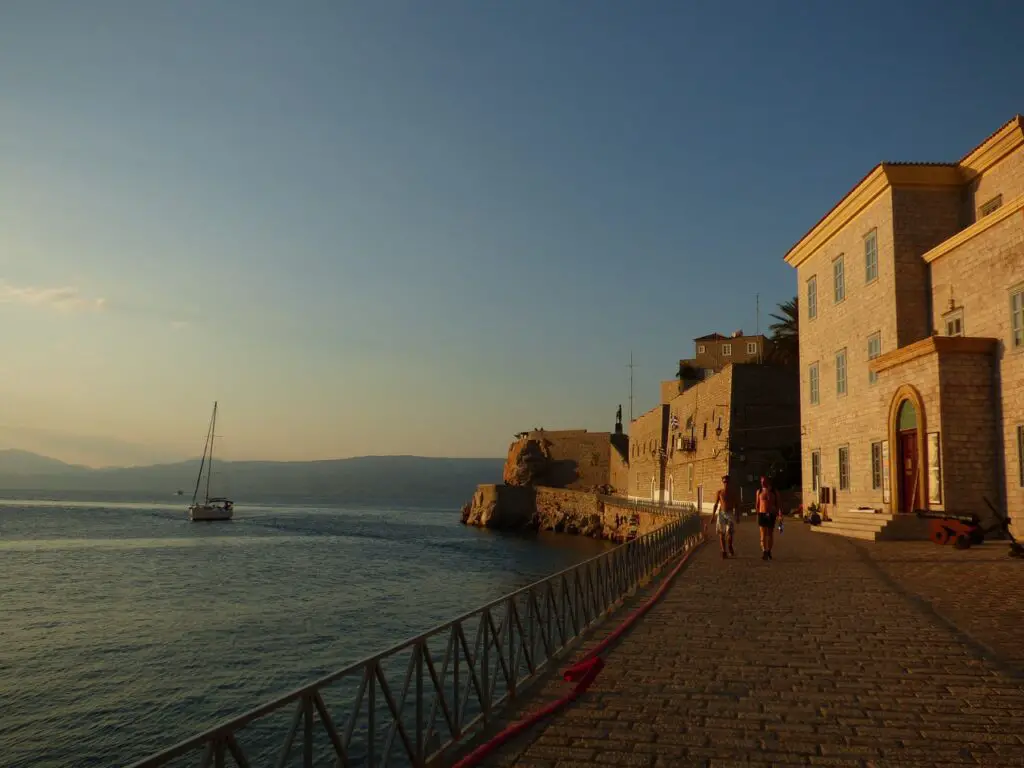 Hydra Island, just a short ferry ride from Athens, is a stunning gem in the Aegean Sea. This peaceful and charming island has charming cobblestone streets, serene beaches, and crystal-clear waters, making it an ideal day trip from Athens. Hydra Island feels like a step back in time due to the lack of cars and motorcycles, as well as the traditional architecture. Hydra Island is a must-see for any traveler, whether you're looking for a relaxing day of swimming, sunbathing, and exploring, or some local shopping and dining. This island is a hidden gem in Greece, with breathtaking scenery and a welcoming community.
7. Parnitha Mountain
Mount Parnitha is the ideal getaway from the hustle and bustle of Athens. This lush mountain, just a short drive away, offers a serene and peaceful atmosphere surrounded by nature and breathtaking views. Visitors can spend a day filled with adventure, relaxation, and exploration thanks to its diverse hiking trails and outdoor activities. Mount Parnitha has something for everyone, whether you prefer a leisurely stroll or a more strenuous hike. Mount Parnitha is a popular day trip destination for both locals and visitors, thanks to its ancient forests, crystal clear streams, and wildflowers, as well as its stunning panoramic views of Athens and the surrounding area. Pack a picnic, put on your hiking boots, and head to Mount Parnitha for a day of natural beauty and lasting memories.
8. The Attic Riviera (Coast of Apollo)
The Attic Riviera, also known as the Coast of Apollo, is a beautiful and picturesque region located just outside of Athens. This beautiful stretch of coastline provides a tranquil escape from the bustling city and is ideal for a day trip. With crystal clear waters, lush greenery, and a plethora of beaches and seaside villages, the Attic Riviera is the ideal setting for a relaxing day by the sea. Attic Riviera is the ideal destination for a day of adventure and exploration, whether you want to soak up the sun on a sandy beach, go for a swim in the warm waters, or explore charming villages and historic sites along the coast. So pack a picnic and spend a day exploring this breathtaking region to see for yourself why the Attic Riviera is a must-see for anyone visiting Athens.
Video Guide: 8 Amazing Day Trips from Athens (Coming Soon!)
Travel resources for planning a trip to Athens and day trips from Athens
To make planning a trip to Athens (and planning day trips from Athens) easier, we included some of our recommended travel resources below. You can search and find the best flights, transportation options, hotels to stay in, tours/activities, and things you can do at each destination during your trip to Athens.
Top hotels in Athens:
Flights: 
Agoda: Search thousands of destinations around the world & quickly compare prices to find amazing deals on the best flights.
CheapOAir: You can find airline tickets, hotel rooms, rental cars, and vacation packages all on one site!
Kiwi.com: What we like about Kiwi is the fact that they are able to create combinations of flight, train, and bus tickets and offer them in a single itinerary. Also, Kiwi has what they called "Nomad" which helps you find the best way of visiting multiple destinations, saving you time and money.
JetRadar: You can search and compare airfares from 726 airlines and dozens of travel agencies and systems.
Hotels: 
Agoda: Agoda is one of the world's largest online travel accommodation platforms with a network of over 2,000,000 vacation rentals and hotels worldwide.
Hotellook: They have more than 250,000 hotels in 205 countries, working with data from more than 10 online booking systems, such as Booking.com, Agoda.com, Hotels.com, Expedia, and others.
Transportations: 
Airport Transfers: KiwiTaxi, Viator
Train: EuRail, Trainline or RailEurope 
Bus: Flixbus: Very affordable (as low as $6) and convenient way to transfer between cities in Europe.
Car Rentals: AutoEurope, EconomyBookings, or  GetTransfer (transfers & car rentals with a personal driver)
Bike Rental: BikesBooking (Bikes & scooter rentals) 
Transportation Comparison: Omio (search, compare, and book tickets for buses, trains, and flights all in one site)
Tours & Activities:
TakeWalks (WalkofItaly): This is our favorite site for walking tours & day trips.
Tiqets: Great site for entrance tickets. It offers directly bookable, instantly available, and completely mobile tickets for museums, shows, and attractions all over the world.
Musement: They have good activities and tours in Italy and Spain, also many great day trips you can choose from.
GetYourGuide: A large number of tours, excursions, and other travel activities
Viator: The largest one. It has everything from tours, attractions, shore excursions, and private guides in over 2,700 destinations worldwide. It also has many transportations and transfers options and some unique experiences we didn't find anywhere else.
Need help planning a trip to Athens?
Want to plan a trip to Athens or looking for some great day trips from Athens? If you find this type of trip planning to be too complicated to plan on your own, we're here to help!
At MultiCityTrips, multi-destination travel and complicated itineraries such as a trip to Athens and day trips from Athens are our specialties. Contact us today to learn more about how one of our experienced travel experts/destination specialists can personalize your multi-city vacations at the best price.
Don't want to start from scratch and need some trip inspiration? Check out our marketplace for customizable pre-designed packages available right now for many amazing destinations.
To learn more about how our process of trip planning works in detail, please see our "How It Works" page or check out our video on "How to Plan a Multi-City Trip to Europe in  5 Easy Steps"  here.
Have questions for us? Schedule a FREE Call with us here or contact one of the travel experts/destination specialists at [email protected], call/text us at (888)223-2316 today.