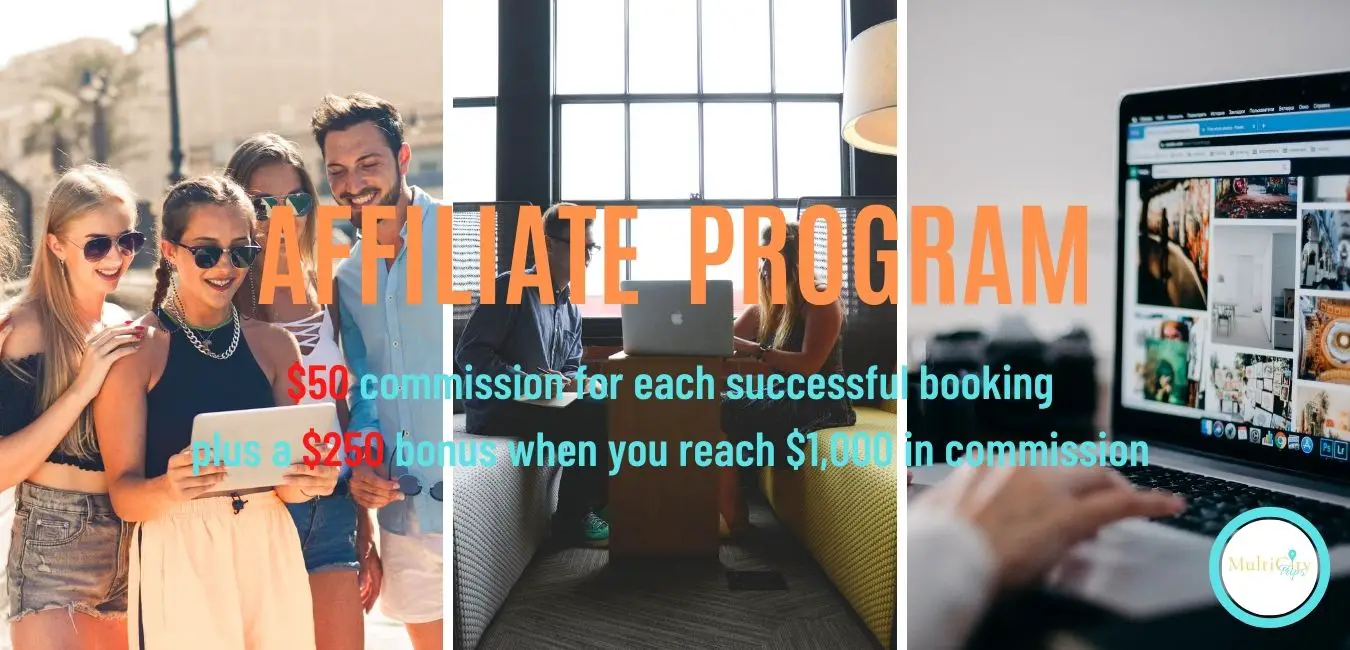 AFFILIATE PROGRAM
Own a travel blog, YouTube travel channel, or any other travel-related businesses with a focus on independent travel to Europe or other destinations around the world? Promote us to your audience, and you'll earn $50 in commission for each successful booking from a new customer.
HOW IT WORKS
We review your business and confirm your eligibility to the program via email.

We create unique codes, especially for you and your business.

You have full control and flexibility as to how you choose to promote and share these unique codes to your audience.

When someone redeems one of your codes at the time of booking*, you earn a commission for their booking!
*One booking per new customer only.
As an affiliate partner, you get unique coupon codes created, especially for your audience. When the code is redeemed during a booking with us, the user receives a discount, and you automatically earn a commission. It's that simple!  Our payout cycle is currently scheduled on the 1st of every month via Paypal.
$250 BONUS PAYOUT:
In addition to the $50 earned from each booking, we offer a $250 bonus to all affiliate partners who reach $1000 in commission.
ITINERARY DESIGN & PARTNERSHIP PROGRAM
Do you have favorite travel itineraries or recommended destinations you've visited in the past? Would you like to share these with other travelers who might want to follow in your footsteps?
Submit your favorite travel itineraries put together based on your own travel experiences, and if any of the itineraries you submit get selected, we'll create a new pre-designed vacation package inspired by your itinerary. It will then be published on our Marketplace, and you'll get $50 for each published listing! Plus, it's a chance for your business to be featured on our website at no extra cost to you. There is no better way to cross-promote your business, showcase your travel expertise and reach an audience beyond your own channels. The best part? Submissions are unlimited and participating in the program is absolutely FREE.
To learn more about this special program, available only to our approved affiliate partners, please check out our Itinerary Design & Partnership Program page.
Ready to help travelers discover the world? Join us now. Use the registration form below or contact us to learn more.