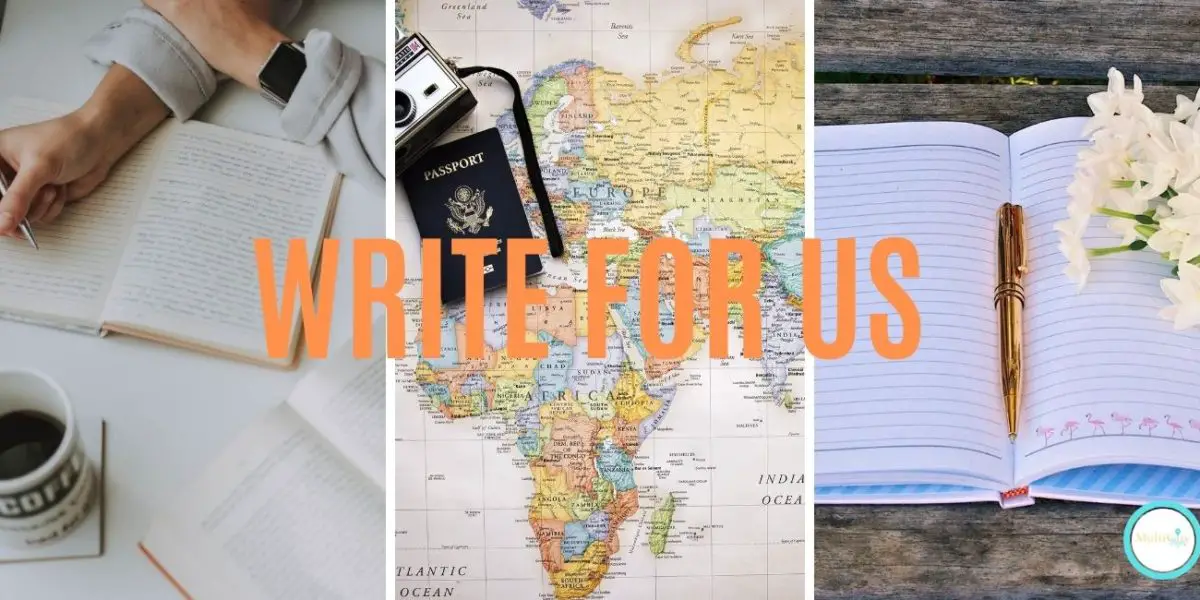 Are you a travel writer or travel blogger looking to expand your audience, share your travel expertise and get your writing seen by potential travelers? If so, we're always looking for fresh, inspiring guest articles for our website.
Here at MultiCityTrips, we welcome articles and blog posts from writers with first-hand travel experiences. If you're interested in writing for us, please check out our guidelines below. If we think your writing is the right fit, it'll be published on our website and/or within some of our other online publications.
At MultiCityTrips, we want to showcase how people experience the world and the ways in which they do it. We think that travel is the very essence of life, and your writing should communicate this. We want the articles we display to cover a variety of viewpoints, each representing the experiences of you, the writer, and the places you've been lucky enough to visit!
So what are we looking for? We want relatable, authentic, and, above all else, REAL travel stories that you want to share with the world. Have you visited somewhere extraordinary? Is there a hidden gem in a European city people just have to know about? Great, because we want to hear it, and so do our travelers!
We want to hear stories about luxury hotels, the best restaurants and bars, off-the-beaten-path gems, tours (free and paid), must-do activities and absolutely everything else in between. We primarily focus on multi-city, multi-destinations trips to Europe, so any stories regarding this type of itinerary would be preferred. However, if you have a great story to tell that doesn't fit these criteria, feel free to pitch it to us anyway.
Though we do welcome pitches for all kinds of articles, we're particularly interested in the following topics:
Multi-city trips to European destinations

Travel tips, stories & general inspiration

Money-saving hacks

The best restaurants & bars

Hidden gems in European cities

The best travel gear to invest in (e.g. backpacks, cameras, etc.)

Travel guides

The best photography spots

How to immerse yourself in a destination's culture
Please send your story pitches to us via email and include links to samples of your previous work/blog (if you have one). As a general rule, your pitch should summarize what you'd like to cover in your story and an estimate of the length of the piece (around 800 – 1800 words dependent on the story type).
Please note that, due to the high number of submissions we receive, we are unable to provide feedback for individual pitches. If you do not hear back from us within 7 working days, please assume your pitch has been unsuccessful on this occasion.
It is particularly important to understand that we DO NOT accept posts that advertise a particular service or are written to promote, or drive traffic to, a particular site unless otherwise approved by ourselves. 
So, what are we looking for?
We're passionate about travel, and for us, it's all about experiencing a destination rather than just visiting it. We don't want your average, 'run of the mill' articles – we know that traveling changes lives. Did it change yours? How? Let us know!
We're looking for relatable, informative and entertaining pieces that really inspire our readers to get out and explore more of the world. We want to know about where's best to eat, how to experience more in less time and how to get the most out of traveling… basically, how can a trip be the absolute best it can be? Your expertise and previous travel experiences should be able to help.
Feel free to take a look at some of the pieces already published on our website to get an idea of what we're looking for. Due to the high volume of submissions we receive, here are some few tips to make sure yours stands out:
Be positive –We know that traveling can bring about negative situations (e.g. scams, lost items, etc.) and it's fine to make us aware of these and how to avoid them. However, we always want your stories to be upbeat and positive where possible. After all, traveling should spark happiness!

Don't try to be fancy – We want your story to be easy to read and relatable. Don't use unnecessary fancy language – this is a real story about your experiences, not a college essay!

Be real – Your story is YOUR story. We're not looking for an account of someone else's experiences, and don't embellish your own. Be true to your experiences – the good, the bad and the ugly!
We're not looking for…
We're not looking for guest posts that are published elsewhere or will be in the future. As mentioned above, articles should not include advertising for services outside of our own (unless permitted) and should not encourage traffic to an external website.
We reserve the right to remove guest posts should we find out they have been published elsewhere without prior notice or permission from ourselves.
What's in it for you?
Successful guest posts will be published to our website, and possibly any of our other online publications (you will be notified beforehand if this is the case). You will have the opportunity to link to your own website, blog or social media channels alongside the post so that you can benefit from added exposure and an enhanced audience.
Ready to submit your pitch? Got any questions?
Want to earn from your writing?
Register for our Affiliate Program, and you'll receive unique codes for your audience to redeem. If they book a trip with us, they'll receive a discount, and you'll earn a commission. It's that simple!
Our Itinerary Design & Partnership Program (available only to our official affiliate partners) allows you to earn more by submitting itineraries for places you've visited. If it gets selected and we create a new pre-designed package inspired by your itinerary, you can make a $50 commission per each published listing, plus there's the chance for your business/company profile to be featured on our listing page!
Earn cash incentives AND gain exposure…. what's not to love?