Portugal is the land of opportunities and offerings you have always dreamed of. So, if you are wondering what to do while in town, rest assured, for you will find plenty to engage in. Here is a Portugal bucket list identifying the top fifteen experiences you must try: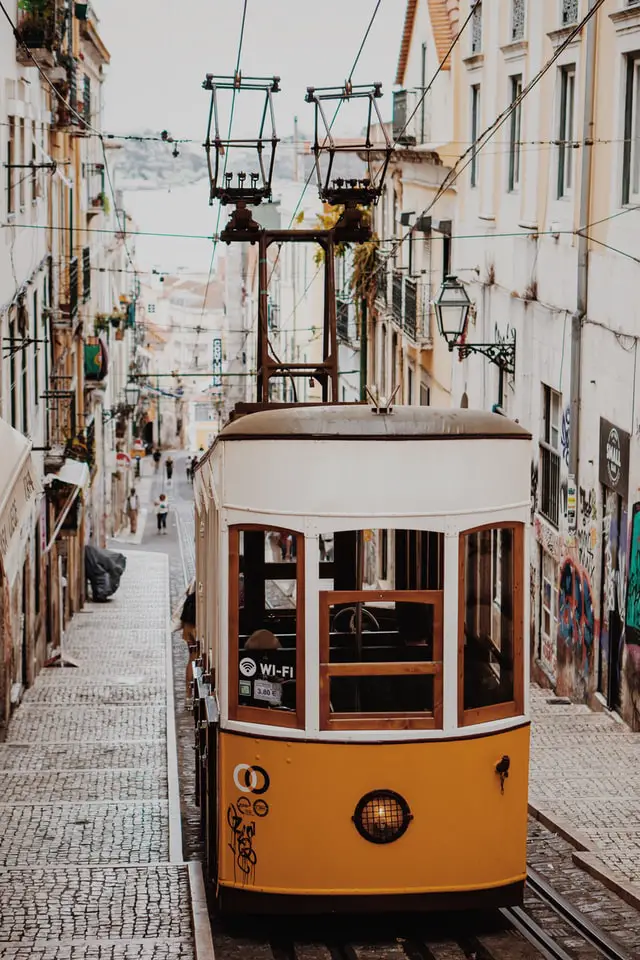 Related Posts
1. Explore the magical town of Coimbra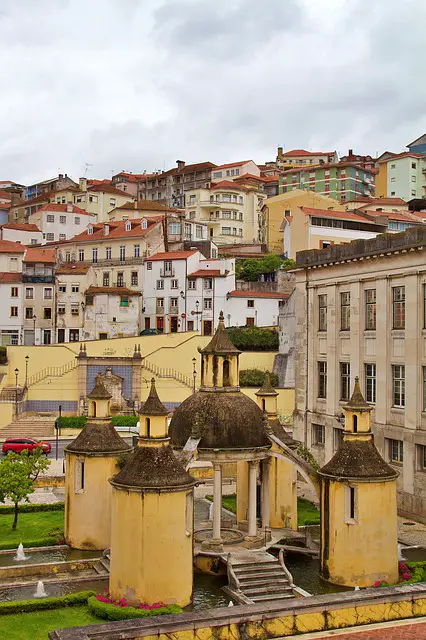 Once the capital of Portugal and today one of the most vibrant cities in the country, Coimbra is one of the best places to visit in Portugal. Known for its picturesque setting, remarkable gardens, historical significance, and architectural wonders, it is a destination that must be visited. Plus, it has the famous cobblestone streets European cities are famous for, inviting you to lose yourself and experience the city from close. One of the most popular destinations to visit in the town is Universidade de Coimbra. It is a wonderful site with a spectacular library that will make your jaw drop. Plus, it is a UNESCO World Heritage Site, which takes away the need to say more about its value.
2. Climb atop the iconic Torre de Belem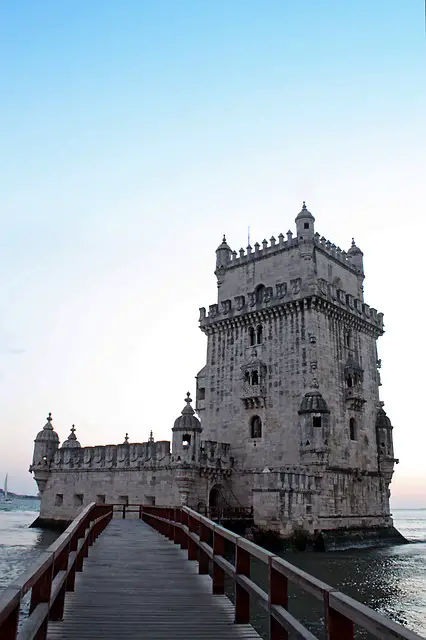 A specimen of the Manueline style of architecture, the Torre de Belem is one of the most interesting architectural remains of the 16th century. It stands at the foot of the River Tagus, for it was constructed to protect Portugal from foreign invasions. Today, it is a popular attraction and a must-visit site in Portugal. Climb atop it to witness gorgeous panoramic views of the surroundings!
3. Experience the exhilaration while canoeing at Furnas Lake
Canoeing is a remarkably exciting experience, which becomes more attractive if the destination is gorgeous. Luckily for you, Furnas Lake is one of the most beautiful lakes globally, featuring multi-hued waters and being surrounded by lush hills. Canoeing here allows you to experience this spectacle of nature closely and is, therefore, one of the bucket list things to do in Portugal.
4. Be wowed at the Convento do Cristo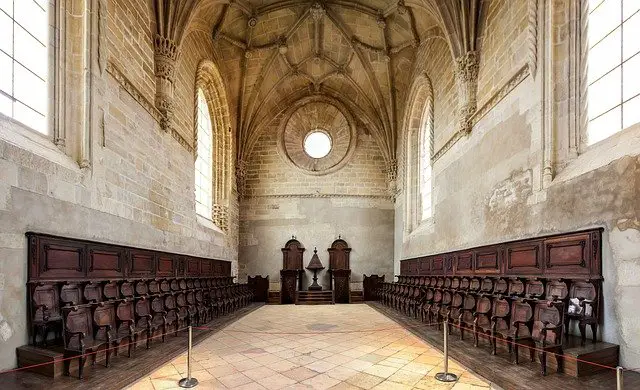 Who does not enjoy a peek into history? In fact, it is one of the major goals of traveling through the world! Therefore, your Portugal bucket list must have a visit to Convento do Cristo, a remarkably imposing structure dating to the 12th century. The building features curious masonic elements, which add to the mysterious aura of the place. You will love it!
5. Pay a visit to Bom Jesus do Monte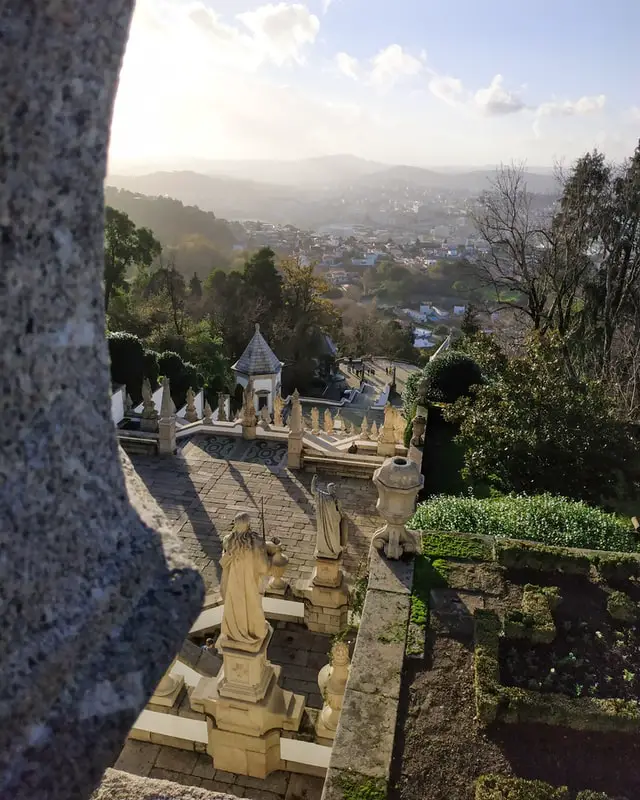 You may or may not be religious, you cannot deny the fact that religious buildings, like monasteries, cathedrals, mosques, etc., have an irresistible charm. Plus, since they are constructed to utmost perfection, you find them flaunting the best architectural designs of their times. The same is the case with Bom Jesus do Monte, which is revered as the most important religious site in Portugal and has the grandest of the grand architecture.
6. Marvel at the historical and contemporary exhibits in the Museu Calouste Gulbenkian
Museu Calouste Gulbenkian is one of the best places to visit in Portugal, for it allows you the incomparable opportunity to observe the evolution of Portugal through time thoroughly. With over 6000 diverse artifacts belonging to various periods of history and different cultures, the museum takes you on a rollercoaster ride. You will love the experience!
7. Climb the 200 steps of the Clérigos Church and Clérigos Tower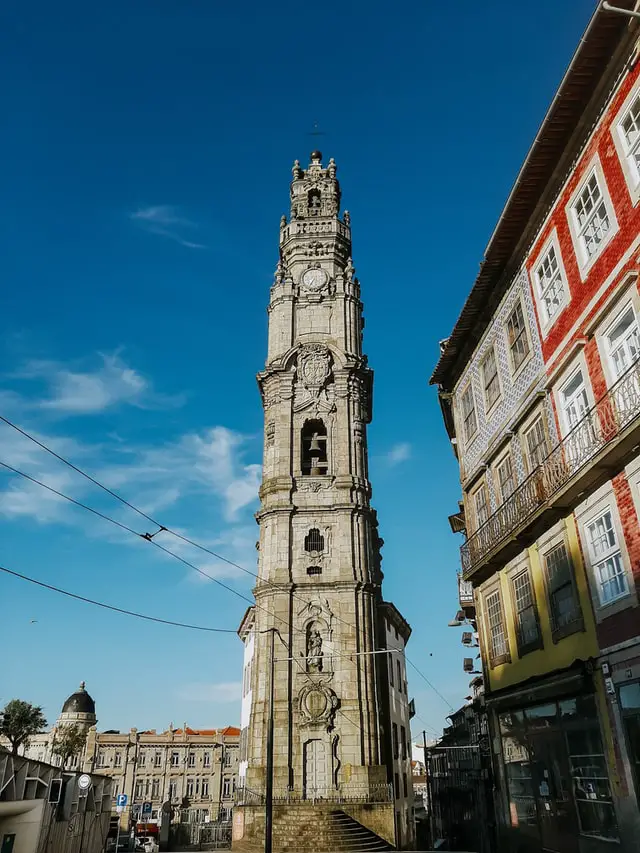 If you love enjoying 360-degree views of breathtaking surroundings, you would agree that one of the best bucket list things to do in Portugal is climbing atop Clérigos Tower. It is an iconic structure dating to the 18th-century that towers over the city, meaning that you can enjoy a vantage view of the city and the river from its top.
8. Laze beside the beaches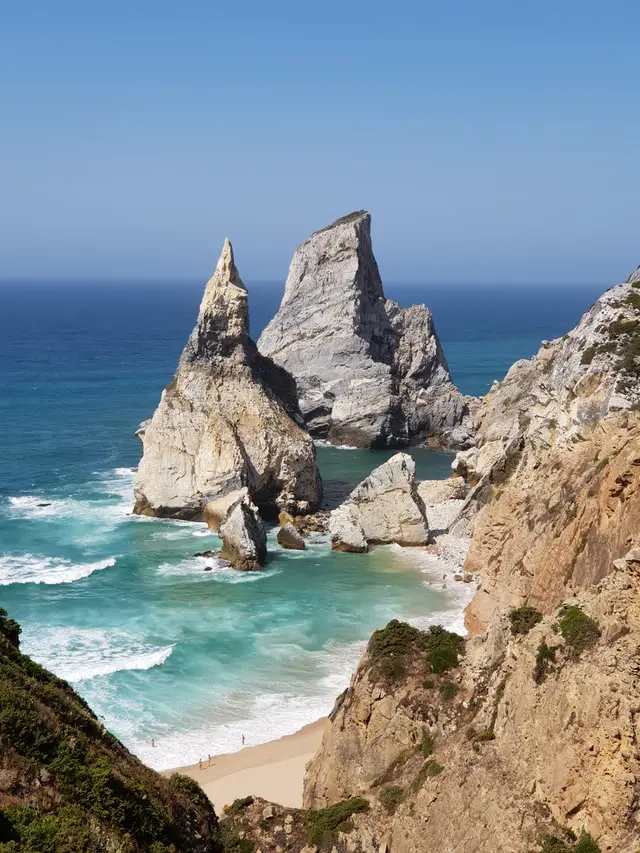 The Portuguese beaches are some of the finest in the world. Sporting long sandy beaches, sparkling clear waters, and spectacular weather conditions make them ideal spots to spend your lazy days in. And the best of all – you can find both hidden beaches and not-so-hidden beaches in the country, meaning that you will have something to enjoy based on your desires. Two of the most popular beaches include the Praia Baleal Beach and the Praia Forte do Paço Beach.
9. Consume spectacular wine at Porto Calem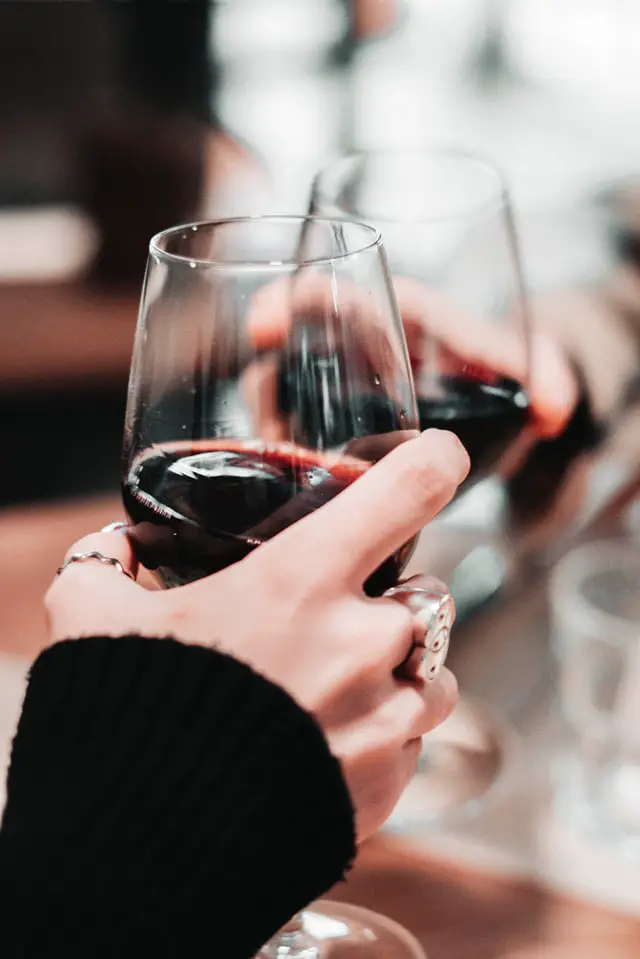 Portugal has a long history of wine production and is responsible for creating exquisite blends of this alcoholic beverage. Therefore, you cannot come to Portugal and not indulge in this delightful extravaganza. Come enjoy some wine at Porto Calem, a winery run by four generations who have mastered wine production art.
10. Gorge on Portuguese cuisine
The bucket list of things to do in Portugal has to include gastronomical adventures because the Portuguese are excellent chefs. Try their famous grilled fish, and you will forget about all the food you have ever had! It is hands down the best grilled fish in the world! Another recommendation is the Portuguese Bifanas. It is a savory delight made of thinly sliced, marinated pork sandwiched between butterflied bread rolls. You can imagine why it is so hyped!
11. Embark on a trip to Porto Moniz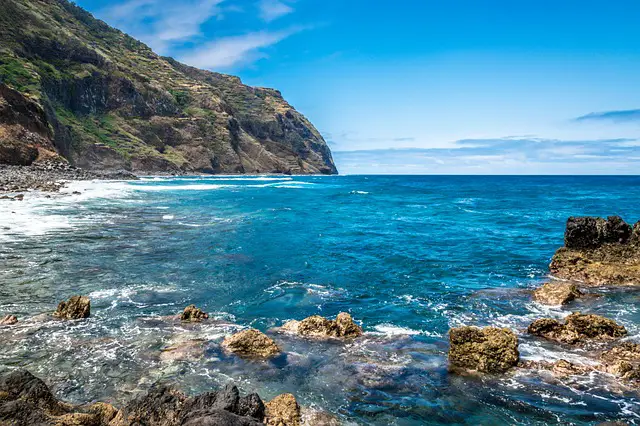 Here at Porto Moniz, you can see how the Portuguese take perfect advantage of the region's volcanic landscape. This port sits on dramatic volcanic cliffs, which means that it has some of the best views in Portugal and has stunning pools of water surrounded by attractive rock formations.
12. Plan an excursion to the Ria Formosa Natural Park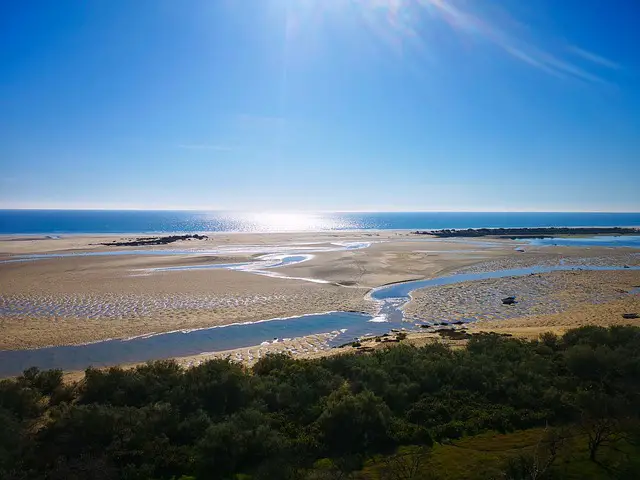 Ria Formosa Natural Park consists of a large lagoon and a stunning coastline that stretches for 60km, featuring diverse landscapes such as marshes, sand dunes, small inlets, and lakes. Therefore, coming here means that you can witness all these fascinating displays of nature under one umbrella. Also, if you are into birdwatching, you will be amazed by the sheer number of unique bird species found in the region.
13. Cruise the Douro River
One of the best and the most calming things one could do in Portugal is to cruise the enchanting Douro river. The river, known for its gorgeous banks lined with olive trees, provides a wonderful spot to observe the adjoint cities. So, embark on a cruise to explore Portugal from a vantage point of view. It will be an experience worth remembering!
14. Enjoy a day trip to the city of palaces – Sintra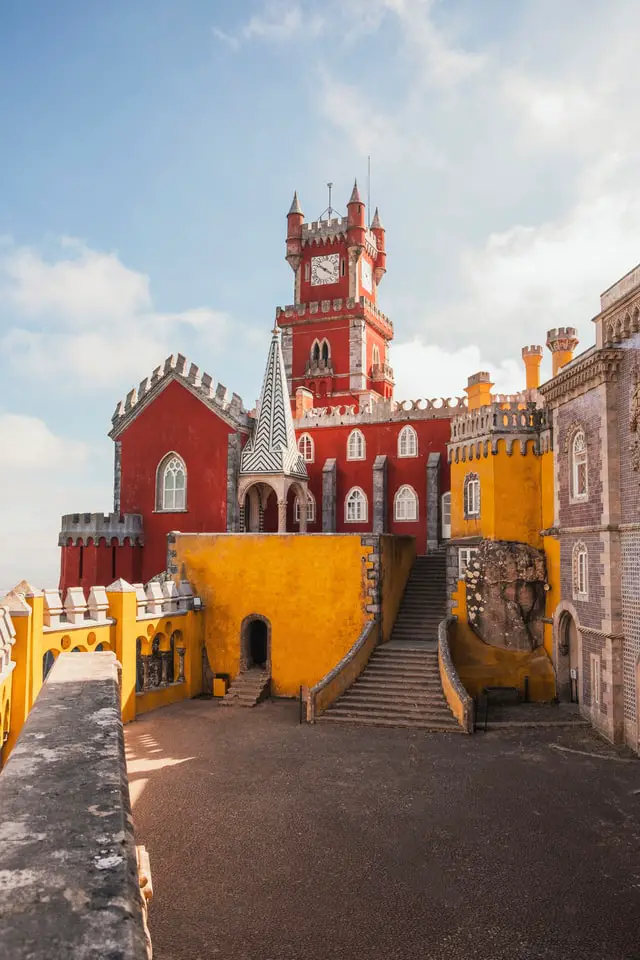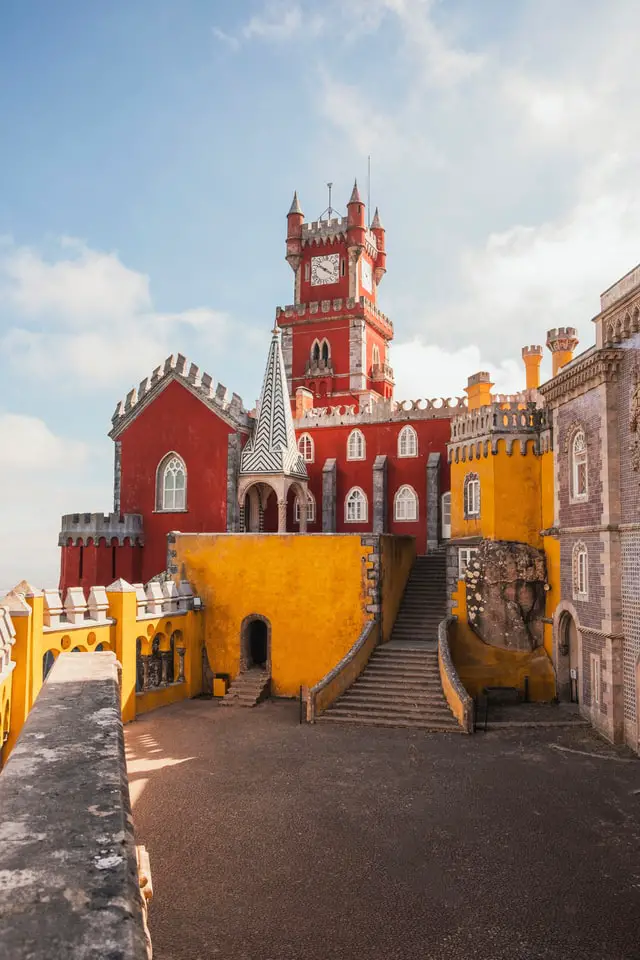 Live your fairytale fantasies on a day trip to Sintra. A magical little town with tons of castles and palaces sprinkled across, Sintra seems to be right out of your wildest imaginations. Enjoy an exciting day trip here, exploring its various palaces, and being blown away by their grand architecture. Although all the palaces here are remarkable, Pena Palace steals the limelight, for it is easily the most magnificent of all.
15. Explore the wonderful district of Alfama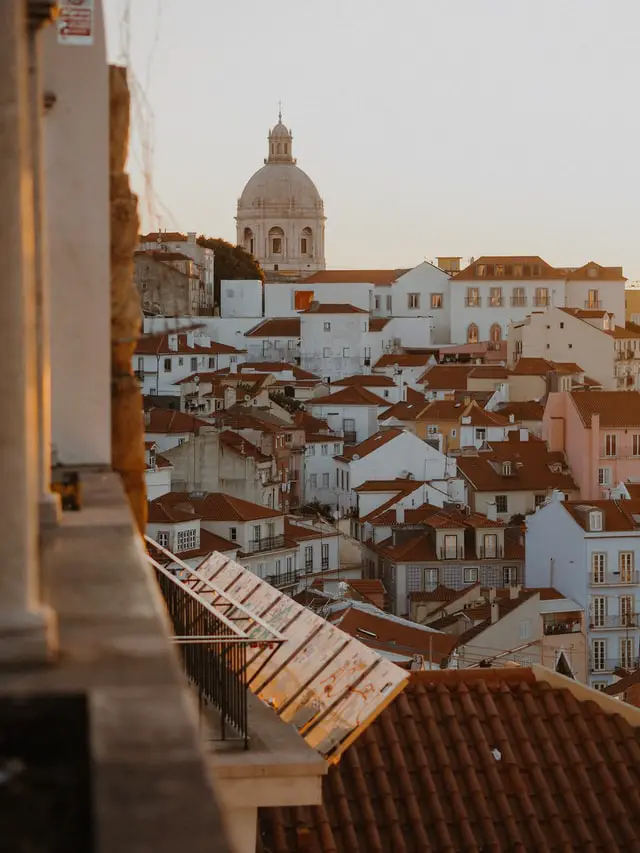 Alfama is the oldest neighborhood of Lisbon, and the locals have done exceptionally well to preserve its medieval charm. It is a region where you can spend hours wandering about the streets, taking in your stunning surroundings, and not growing bored at all. Enjoying live Fado music performances in the evening here are highly recommended, so do not miss out on them!
Video Guide: Portugal Bucket List: 15 Best Things to Do & See in Portugal
Related Posts
Travel resources for planning a Portugal bucket list trip
To make planning your Portugal bucket list trip easier, we included some of our recommended travel resources below. You can search and find the best flights, transportation options, hotels to stay in, tours/activities, and things you can do in each destination during your trip.
Flights: 
Agoda: Search thousands of destinations around the world & quickly compare prices to find amazing deals on the best flights.
CheapOAir: You can find airline tickets, hotel rooms, rental cars, and vacation packages all on one site!
Kiwi.com: What we like about Kiwi is the fact that they are able to create combinations of flight, train, and bus tickets and offer them in a single itinerary. Also, Kiwi has what they called "Nomad" which helps you find the best way of visiting multiple destinations, saving you time and money.
JetRadar: You can search and compare airfares from 726 airlines and dozens of travel agencies and systems.
Hotels: 
Agoda: Agoda is one of the world's largest online travel accommodation platforms with a network of over 2,000,000 vacation rentals and hotels worldwide.
Hotellook: They have more than 250,000 hotels in 205 countries, working with data from more than 10 online booking systems, such as Booking.com, Agoda.com, Hotels.com, Expedia, and others.
Transportations: 
Airport Transfers: KiwiTaxi, Viator
Train: EuroRail, Trainline or RailEurope 
Bus: Flixbus: Very affordable (as low as $6) and convenient way to transfer between cities in Europe.
Car Rentals: AutoEurope, EconomyBookings, or  GetTransfer (transfers & car rentals with a personal driver)
Bike Rental: BikesBooking (Bikes & scooter rentals) 
Transportation Comparison: Omio (search, compare, and book tickets for buses, trains, and flights all in one site)
Tours & Activities:
TakeWalks (WalkofItaly): This is our favorite site for walking tours & day trips.
Tiqets: Great site for entrance tickets. It offers directly bookable, instantly available, and completely mobile tickets for museums, shows, and attractions all over the world.
Musement: They have good activities and tours in Italy and Spain, also many great day trips you can choose from.
GetYourGuide: A large number of tours, excursions, and other travel activities
Viator: The largest one. It has everything from tours, attractions, shore excursions, and private guides in over 2,700 destinations worldwide. It also has many transportations and transfers options and some unique experiences we didn't find anywhere else.
Need help planning a Portugal bucket list trip?
Want to plan a Portugal bucket list trip but don't know where to begin? If you find this type of trip planning to be too complicated to plan on your own, we're here to help!
At MultiCityTrips, multi-destination travel and complicated itineraries such as a Portugal bucket list trip are our specialties. Contact us today to learn more about how one of our experienced travel experts/destination specialists can personalize your multi-city vacations at the best price.
Don't want to start from scratch and need some trip inspiration? Check out our marketplace for customizable pre-designed packages available right now for many amazing destinations.
To learn more about how our process of trip planning works in detail, please see our "How It Works" page or check out our video on "How to Plan a Multi-City Trip to Europe in  5 Easy Steps"  here.
Have questions for us? Schedule a FREE Call with us here or contact one of the travel experts/destination specialists at [email protected], call/text us at (888)223-2316 today.