There's something special about traveling by train. You can visit new places and see parts of the world you've never seen before, but the journey can be an experience in itself. If you're visiting Florence, Italy and are looking for day trips that include train travel, this guide will help you plan your perfect one.
Traveling by Train from Florence
Florence's train station is called Firenze Santa Maria Novella, and it's located in the city center. It's close to many major attractions like the Duomo and the Basilica of Santa Maria Novella, which is where the station got its name. The Firenze Santa Maria Novella is one of Italy's busiest train stations, so there are plenty of options for destinations and travel experiences.
Most of the destinations on this list utilize the Frecciarossa high-speed trains, run by Trenitalia. Trenitalia also operates a standard speed system of regional trains that you'll use for destinations like Bologna and Siena. Train travel in Europe is generally quite affordable, with ticket prices starting at $9.50 depending on the day and the route you're taking.
When you're planning your train journey, be sure to check when the first and last trains of the day are so you don't miss your return journey. In fact, it's best to purchase your tickets in advance so that you can ensure you will be on the right train to get back to Florence at the end of the day.
Related Posts:
1. Top Day Trips from Florence by Train: Day Trip from Florence to Rome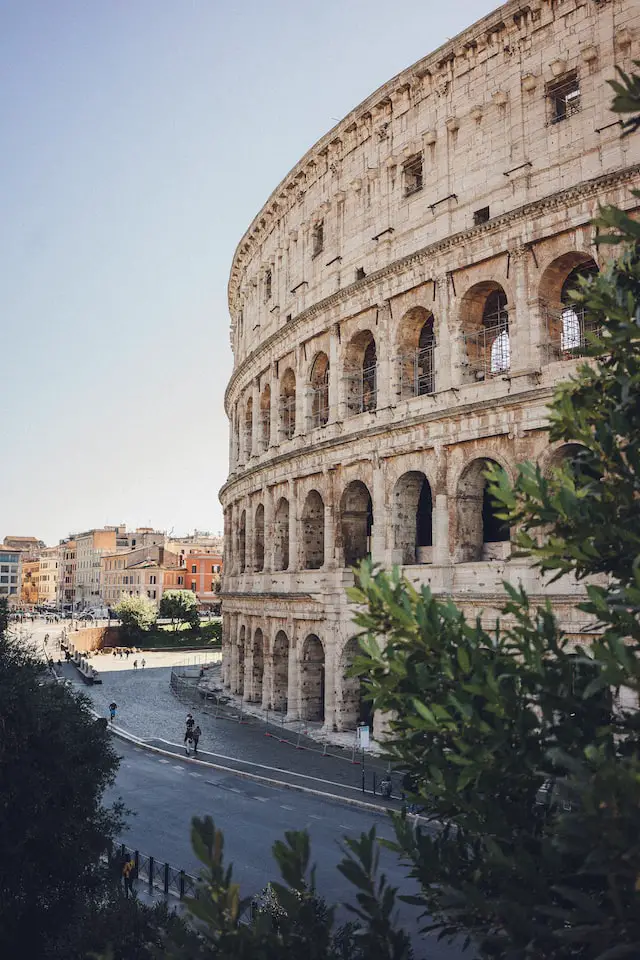 Italy's capital city and one of the world's most famous destinations is just over an hour away from Florence by train. Trenitalia's Frecciarossa high-speed train makes this possible, and you can upgrade your seat to Premium, Business, or Executive and be treated to sweet and savory snacks as well as a selection of beverages.
Spend your time in Rome visiting some of the most famous monuments such as the Trevi fountain and the Colosseum. You can purchase a ticket to visit some incredible museums, such as the Vatican museum, and see historic artifacts and works of art.
2. Top Day Trips from Florence by Train: Day Trip from Florence to Milan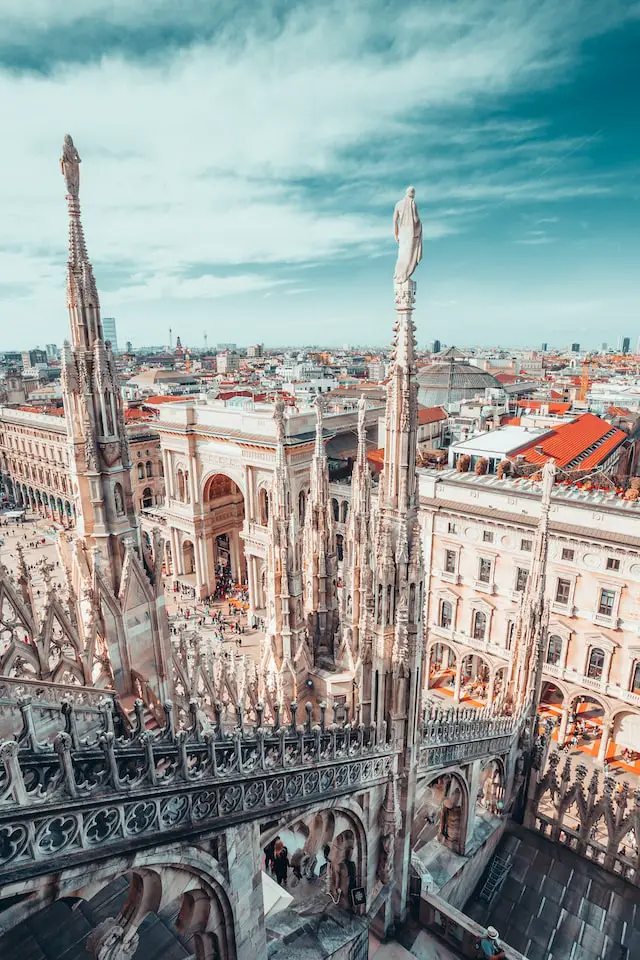 Milan is another destination that's accessible thanks to Trentalia's Frecciarossa high-speed train, and you can experience the perks of an upgraded seat like you would if you were traveling to Rome. The journey is around one hour and 45 minutes, which makes it a great option if you have anything you need to work on, any books you want to read, but you can have a truly memorable experience by enjoying some quick bites and gazing out at the Italian countryside.
Milan is Italy's fashion capital, so if you're interested in some of the world's best shopping, you'll have a great time exploring the boutiques and luxury retailers that line the city's streets. If you're more interested in the historic and cultural side of the city, a visit to La Scala is a must. This historic opera house first opened in 1778 and is still active to this day.
3. Top Day Trips from Florence by Train: Day Trip from Florence to Bologna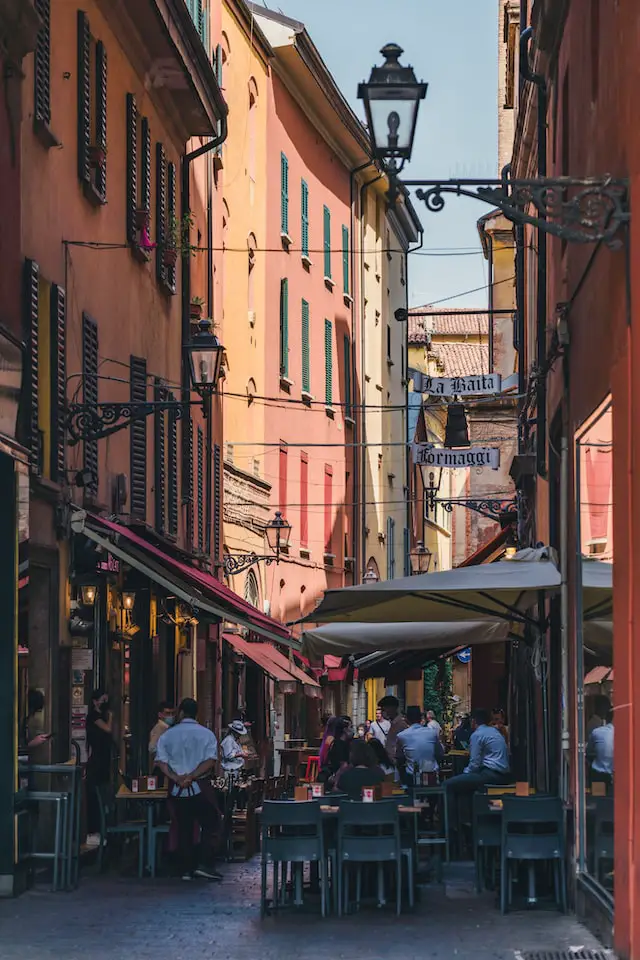 The journey from Florence to Bologna is the shortest on this list. Thanks to the high-speed train system, it only takes about 35 minutes to travel to Bologna Centrale.
Like many Italian cities, Bologna has its fair share of museums, architectural marvels, and interesting archaeological and historic sites. Make sure you take time to try pasta bolognese when you visit! The dish originated here, although you're more likely to hear it referred to as ragù alla bolognese, or simply ragù when you're in the area.
4. Top Day Trips from Florence by Train: Day Trip from Florence to Pisa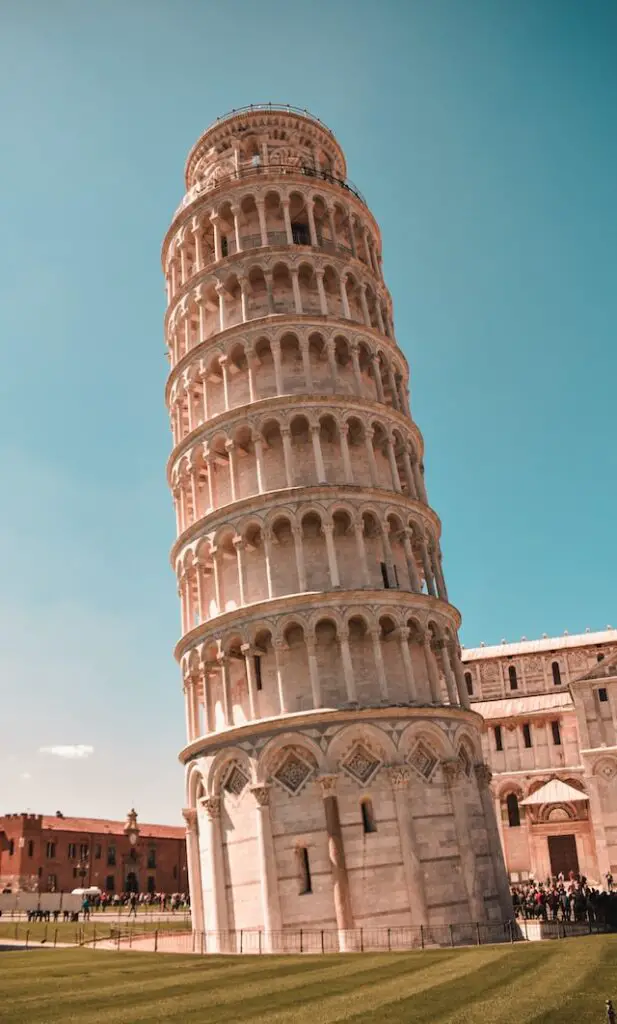 The Pisa Centrale station is, as the name suggests, located centrally in Pisa, which means you can easily see many of the city's major historic sites including the Leaning Tower of Pisa without going too far. It's a 48 minute train journey from Florence, so you won't have to spend too much time traveling during your day trip to Pisa.
Instead, you can spend your time exploring the city. After you get a glimpse of the famous Leaning Tower, you can explore the surrounding Piazza dei Miracoli. It's often considered to be an important center of European medieval art and architecture, and it also holds a great importance to the Catholic Church as there are four important religious structures located there including the Pisa Cathedral.
5. Top Day Trips from Florence by Train: Day Trip from Florence to Perugia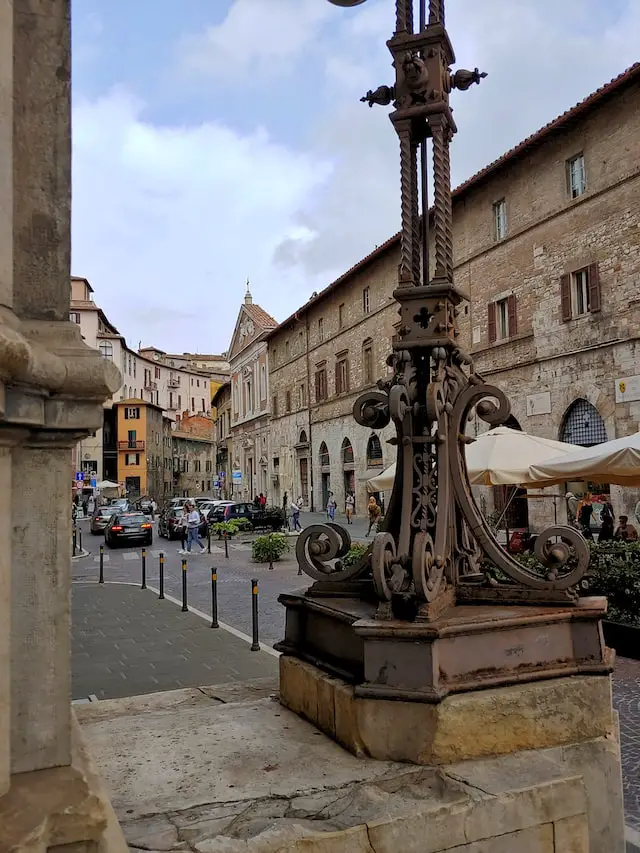 The Medieval college town of Perugia has a lot of Italian culture and history to offer, and you can start by taking the nearly two hour journey from Florence before arriving in their historic train station. It first opened in 1866, but there are even older artifacts located inside. For example, you can see a statue that dates back to ancient Rome as you're passing through the station.
After you leave the Perugia Railway Station (or the Perugia Fontivegge Railway Station), you have about a 20 minute walk until you reach the picturesque city center. Learn about the city's history at Rocca Paolina, a fortress that was built in the early 1540s. When you visit, you'll get to explore a series of underground passageways that have been recovered and restored over the years, although much of what you'll see will be original.
6. Top Day Trips from Florence by Train: Day Trip from Florence to Siena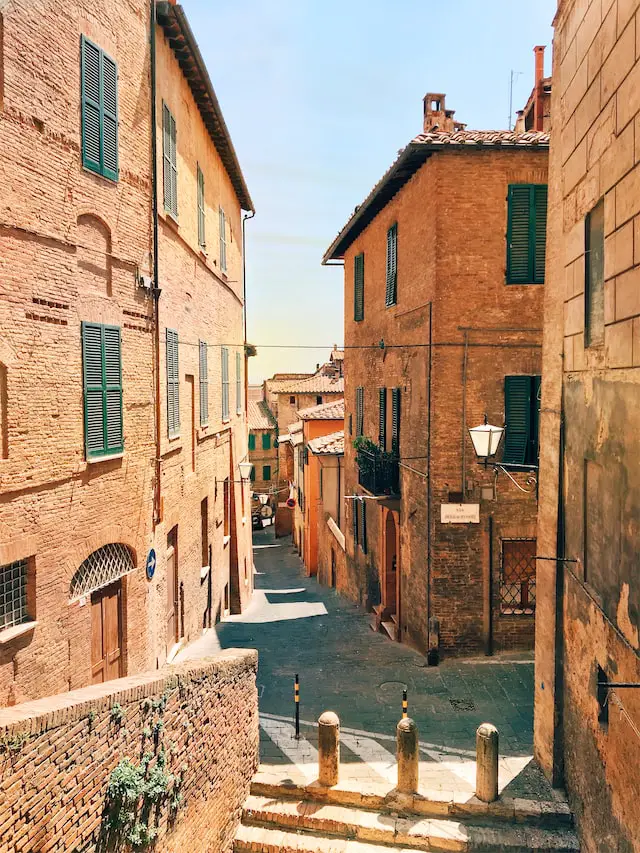 While many of the day trips on this list will have you using Trentalia's Frecciarossa trains to get around, there are some destinations that are not served by this high-speed rail system. Instead, you can opt for one of the regional lines, also operated by Trentalia. You'll arrive at Siena's train station, which is located right outside the city walls. You'll have an uphill walk or buses that will take you to the Piazza Gramsci or Piazza del Sale in the town center.
The hour and a half long journey will take you to one of the most picturesque towns in Tuscany. The Piazza del Campo is a definite highlight of Siena, with architectural icons like the Siena Cathedral and the Palazzo Comunale lining the square. If you visit during the summer, try to time your trip so that you can experience the Palio horse race which occurs twice during the season.
7. Top Day Trips from Florence by Train: Day Trip from Florence to Castellina in Chianti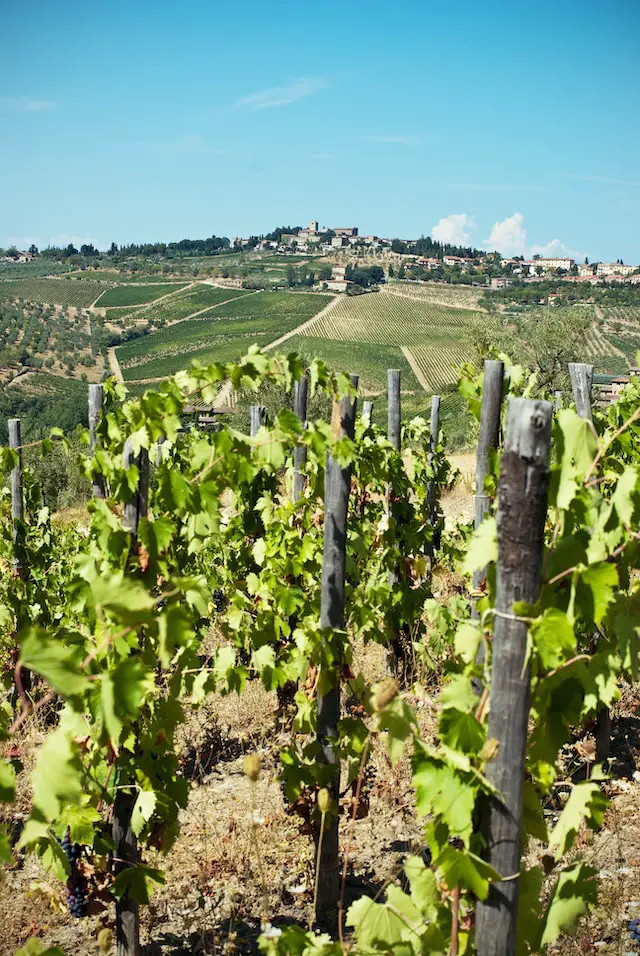 Like Siena, Chianti is accessible from Florence thanks to the regional train system. In fact, you'll actually travel through Siena and switch from the train to a bus to get to your final destination of the Castellina commune in Chianti. The overall journey will take you anywhere from an hour and a half to two hours, depending on which time of day you travel.
When you arrive at the Stazione di Castellina in Chianti-Monteriggioni, you'll be just a short walk or bus ride away from many restaurants and local shops. Make sure you sample the Chianti wine the region is famous for during your visit!
8. Top Day Trips from Florence by Train: Day Trip from Florence to Lucca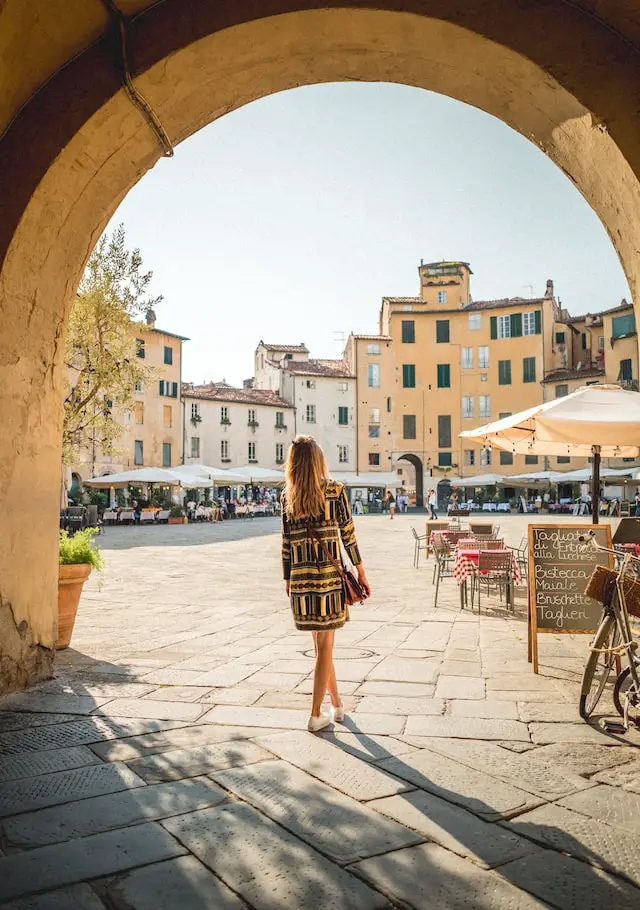 If you're looking to visit the historic walled city of Lucca , you have plenty of opportunities to do so as there are hourly regional trains that travel between Florence and the medieval town of Lucca. The journey is an hour and fifteen minutes long and will drop you off at Lucca's train station in the southern end of town yet still within the city's famous historic walls. Local buses are available right outside the station, so you'll have easy access to Lucca's city center where you can see the yellow-walled piazza and beautiful duomo. Like so many places in Italy, Lucca has an incredible food and wine culture, but it also has a growing craft beer scene which is worth exploring during your visit.
9. Top Day Trips from Florence by Train: Day Trip from Florence to Venice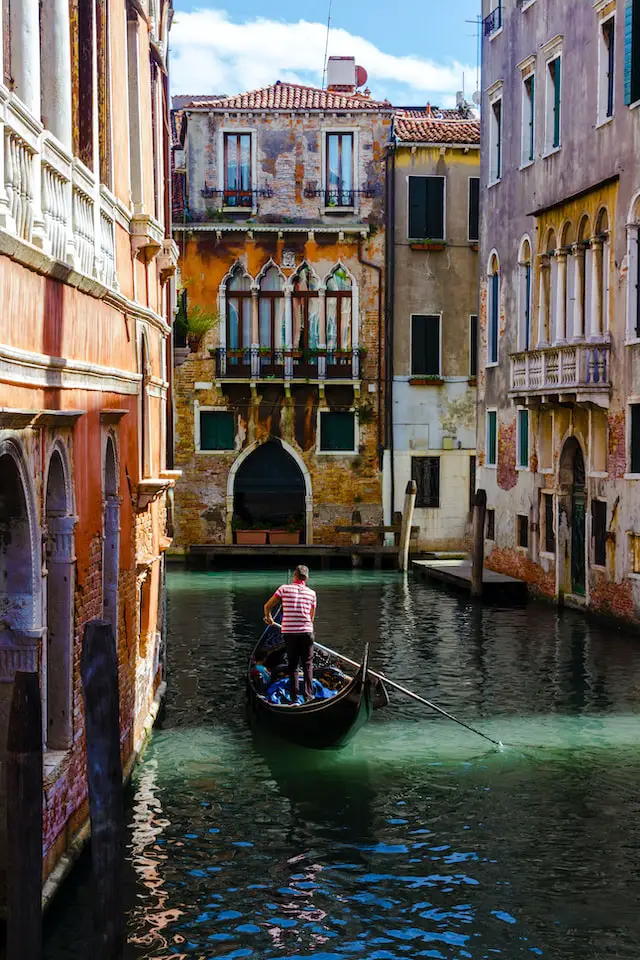 Although there are 160 or so miles between Florence and Venice, Italy's high-speed rail system makes it a great day trip. The train journey is just over two hours long, and you'll arrive at Venice's Santa Lucia station. There are on average 52 trains that travel between these two stations daily, so it's a great option if you're looking for some flexibility on your schedule.
Once you're in Venice, be sure to explore the famous canal city either by foot or by water. You can hop aboard a gondola for a unique view at the city, or walk across the many historic bridges that cross Venice's unique landscape.
Video Guide: Coming Soon
Travel resources for planning a day trips from Florence by train
To make planning day trips from Florence to these destinations easier, we included some of our recommended travel resources below. You can search and find the best flights, transportation options, hotels to stay in, tours/activities, and things you can do at each destination during your trip to Florence.
Flights: 
Agoda: Search thousands of destinations around the world & quickly compare prices to find amazing deals on the best flights.
CheapOAir: You can find airline tickets, hotel rooms, rental cars, and vacation packages all on one site!
Kiwi.com: What we like about Kiwi is the fact that they are able to create combinations of flight, train, and bus tickets and offer them in a single itinerary. Also, Kiwi has what they called "Nomad" which helps you find the best way of visiting multiple destinations, saving you time and money.
JetRadar: You can search and compare airfares from 726 airlines and dozens of travel agencies and systems.
Hotels: 
Agoda: Agoda is one of the world's largest online travel accommodation platforms with a network of over 2,000,000 vacation rentals and hotels worldwide.
Hotellook: They have more than 250,000 hotels in 205 countries, working with data from more than 10 online booking systems, such as Booking.com, Agoda.com, Hotels.com, Expedia, and others.
Transportations: 
Airport Transfers: KiwiTaxi, Viator
Train: EuRail, Trainline or RailEurope 
Bus: Flixbus: Very affordable (as low as $6) and a convenient way to transfer between cities in Europe.
Car Rentals: AutoEurope, EconomyBookings, or  GetTransfer (transfers & car rentals with a personal driver)
Bike Rental: BikesBooking (Bikes & scooter rentals) 
Transportation Comparison: Omio (search, compare, and book tickets for buses, trains, and flights all in one site)
Tours & Activities:
TakeWalks (WalkofItaly): This is our favorite site for walking tours & day trips.
Tiqets: Great site for entrance tickets. It offers directly bookable, instantly available, and completely mobile tickets for museums, shows, and attractions all over the world.
Musement: They have good activities and tours in Italy and Spain, also many great day trips you can choose from.
GetYourGuide: A large number of tours, excursions, and other travel activities
Viator: The largest one. It has everything from tours, attractions, shore excursions, and private guides in over 2,700 destinations worldwide. It also has many transportations and transfers options and some unique experiences we didn't find anywhere else.
Related Posts:
Need help planning a trip to Florence?

Want to plan a trip to Florence and other cities in Europe but don't know where to begin? If you find this type of multi-city trip planning to be too complicated to plan on your own, we're here to help!
At MultiCityTrips, multi-destination travel and complicated itineraries such as a trip that include visiting multiple cities, and countries throughout Europe are our specialties. Contact us today to learn more about how one of our experienced travel experts/destination specialists can personalize your multi-city European trip and craft your European vacation package at the best price.
Don't want to start from scratch and need some trip inspiration? Check out our marketplace for customizable pre-designed packages available right now for many amazing destinations in Europe.
To learn more about how our process of trip planning works in detail, please see our "How It Works" page or check out our video on "How to Plan a Multi-City Trip to Europe in  5 Easy Steps"  here.
Have questions for us? Schedule a FREE Call with us here or contact one of the travel experts/destination specialists at [email protected], call/text us at (888)223-2316 today